"If you seek peace, be still. If you seek wisdom, be silent. If you seek love, be yourself."– Becca Lee

Are you feeling stressed, exhausted, and overwhelmed? Wish you really could just relax and eat healthy during your holiday while also protecting the environment? Have you always wanted to practice yoga but never had the space and time to do it? Then an eco-friendly yoga holiday is what you need!
Treat yourself and find your inner balance from which you can draw strength long after your holiday. Discover the most beautiful eco-boutique hotels worldwide which offer the best beach-front Yoga for beginners and the advanced alike.
Keep reading to find out more!
Yoga definition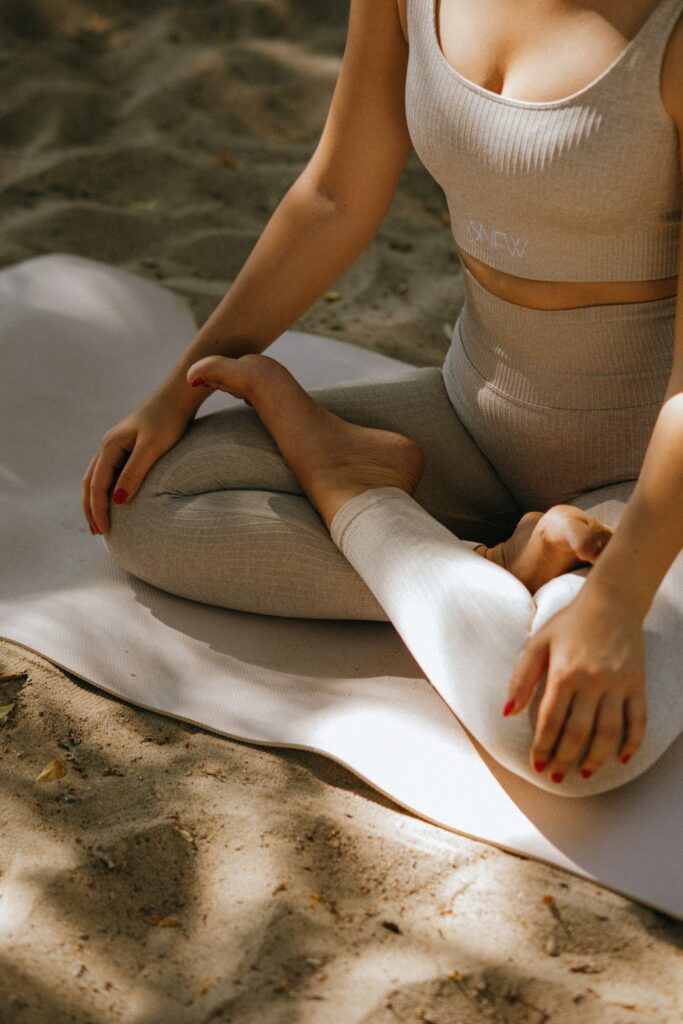 Yoga is a holistic system of health from ancient India that helps your spirit, mind, and body work in unison to make you feel the best. Various styles of yoga combine physical postures, breathing techniques, and meditation or relaxation.
There are several types of yoga and many disciplines within the practice. Modern yoga focuses on exercise, strength, agility, and breathing. It can help boost physical and mental well-being. A person should choose a style based on their goals and fitness level.
Yoga styles
Some of the most popular types and styles of yoga include:
Ashtanga yoga: applies the same poses and sequences that rapidly link every movement to breathe.
Bikram yoga: also known as hot yoga, in artificially heated rooms. It consists of 26 poses and a sequence of two breathing exercises.
Hatha yoga: a generic term for any type of yoga that teaches physical poses.
Iyengar yoga: focuses on finding the correct alignment in each pose with the help of a range of props, such as blocks, blankets, straps, chairs, and bolsters.
Kripalu yoga: teaches practitioners to know, accept, and learn from the body.
Kundalini yoga: a system of meditation that aims to release pent-up energy.
Sivananda: a philosophy that maintains proper breathing, relaxation, diet, exercise, and positive thinking work together to create a healthy yogic lifestyle.
Viniyoga: focuses on form over function, breath and adaptation, repetition and holding, and the art and science of sequencing.
Yin yoga: focuses on holding passive poses for long periods of time. This style of yoga targets deep tissues, ligaments, joints, bones, and fascia.
Prenatal yoga: helps people get back into shape after giving birth, and supports health during pregnancy.
Restorative yoga: four or five simple poses, using props such as blankets and bolsters to sink into deep relaxation without exerting any effort when holding the pose.
Benefits of Yoga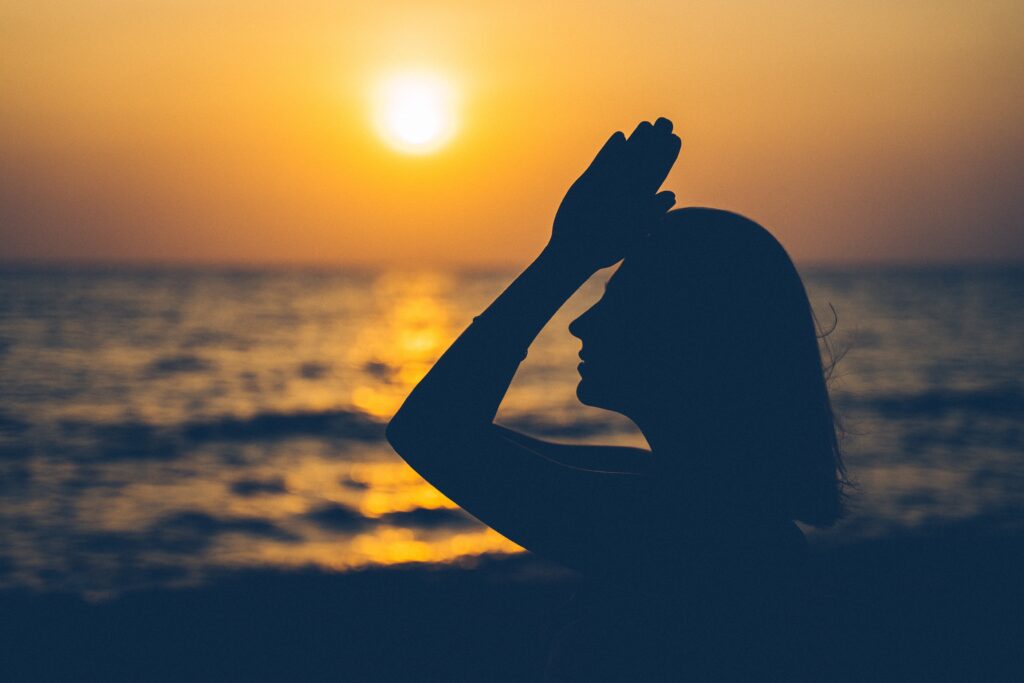 Ancient Yogis believed that before a person can balance themselves and their environment they must integrate body mind and spirit. Yoga is proven to be incredibly therapeutic. It appeals to different levels of physical fitness and it is easily accessible and easily adaptable for different individuals or groups.
Some proven benefits of yoga are improvement in flexibility and mobility, building strength, correcting posture, support heart health, weight loss, cultivating self-awareness, increasing energy, reducing stress, and improving sleep, among others.
Yoga Holiday vs Yoga Retreat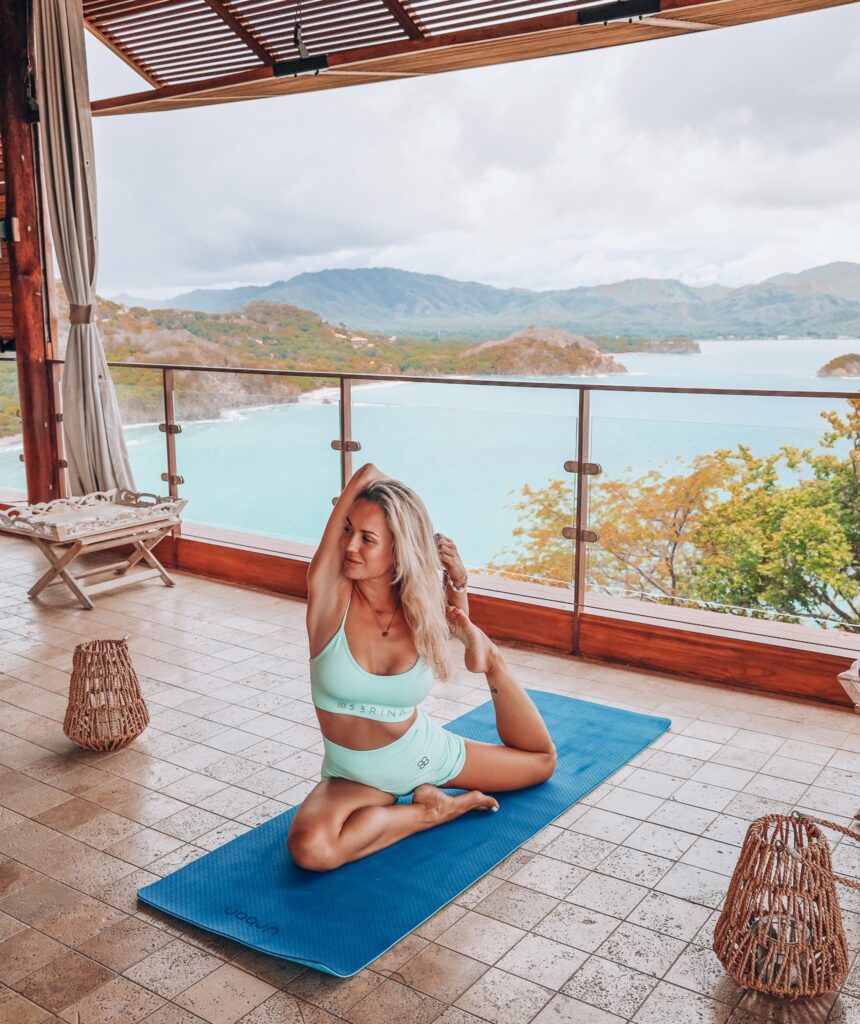 Yoga retreat
Yoga retreats usually have specified dates to begin a program, a daily program, and rules. These rules could be following a strict vegetarian diet and sleep regime.
A yoga retreat is about being completely immersed in the experience, having access to certified yoga instructors with optional one-on-one time while surrounded by like-minded people. Usually, yoga retreats also take place in remote places for full concentration in the practice.
Yoga holiday
If you are new and curious about wellness travel and aren't ready to go all the way into the practice just yet, a yoga holiday is the best option for you. And why not making it green, right?
During a yoga holiday, classes are available and allow guests to participate regardless of when they arrive or leave. A healthy menu is usually included although guests are still free to eat anything they would like to.
As a yoga holiday traveler, you will still be close to local restaurants, bars, and tourist attractions.
Yoga holiday in paradise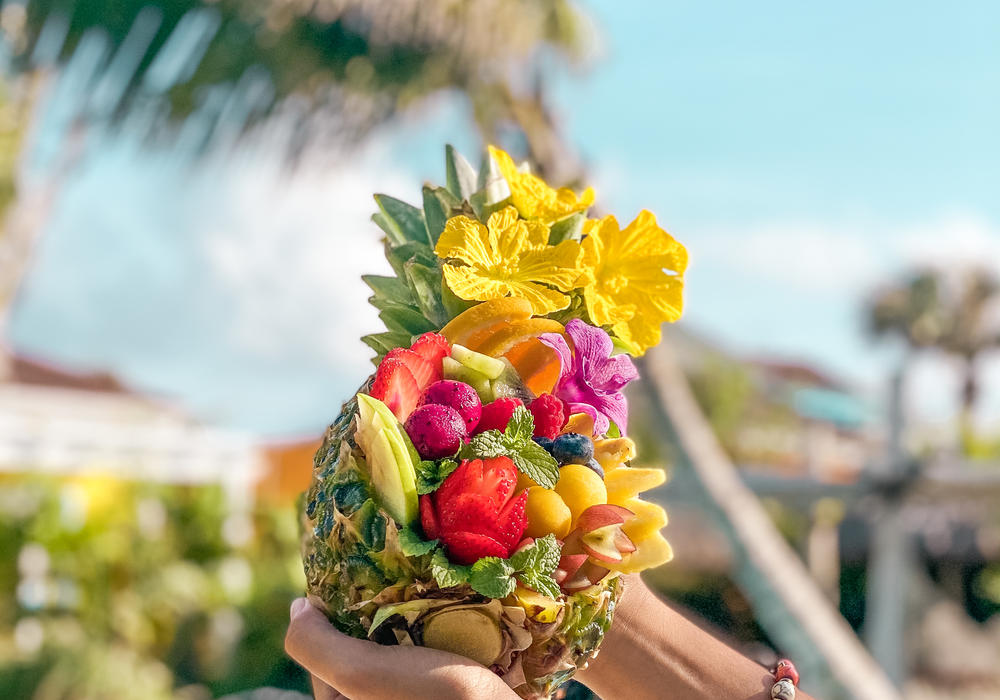 Yoga holidays can go from as little as a weekend to as long as a month, and what a better way to enjoy it than on a beautiful beach surrounded by nature but still close to the local culture and food scene.
Imagine this…
You are awakened naturally by the sunrise over gentle waves lapping at a fine, sandy beach before walking barefoot to your morning yoga class.
Afterward, you have an amazing healthy breakfast sourced with local and organic ingredients. You spend a day of pure relaxation by getting a massage in the spa to then dip into the pool while enjoying the sunset and a tropical chilled drink. Sound like a dream?
Well, this is possible at some of the most unique beach eco-hotels that we list below for a boutique yoga holiday experience that is environmentally friendly.
Which one would you stay in? Tell us in the comments below!
Best beach eco-friendly hotels with open-air yoga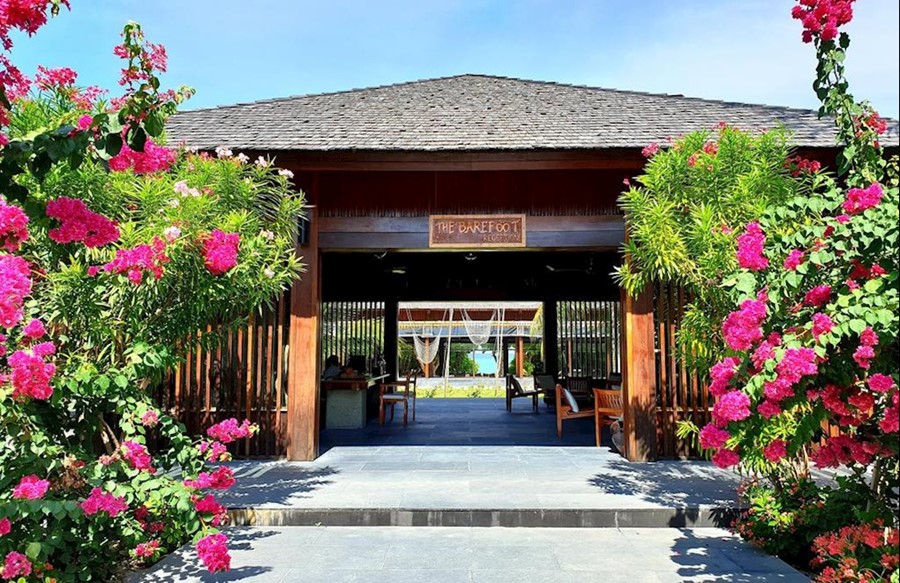 LOVELY ECO-CONSCIOUS HOTEL WITH SEA-VIEW YOGA
The Barefoot Eco Hotel is located within an almost untouched forest on Hanimaadhoo island in the preserved deep North of the Maldives with a half-mile private sandy beach and a turquoise lagoon framing the hotel. The hotel features 40 high-standard and fully furnished rooms that are spacious and creatively designed, a sea-view restaurant and bar, and a pool.
Daily yoga and the ultimate spa experience
Embrace the authentic private Yoga classes performed by a professional Yoga Master to provide personalized levels to every different condition and experience. You can join the open daily Yoga session taking place in the spacious communal area with a sea view.
Pamper yourself at the Spa where treatments are combined with a spiritual and meditative experience to achieve total wellbeing of body and mind. Antique furniture and décor, candlelight, oriental music, and mysterious aromas are part of the unique experience.
The spa massages (ayurvedic and classic) range from ease to tension and relaxation to energizing treatments or original Ayurvedic experiences. Beauty treatments will be tailored to your skin type. The hotel also offers treatment packages and massages for couples that can be spread throughout your stay.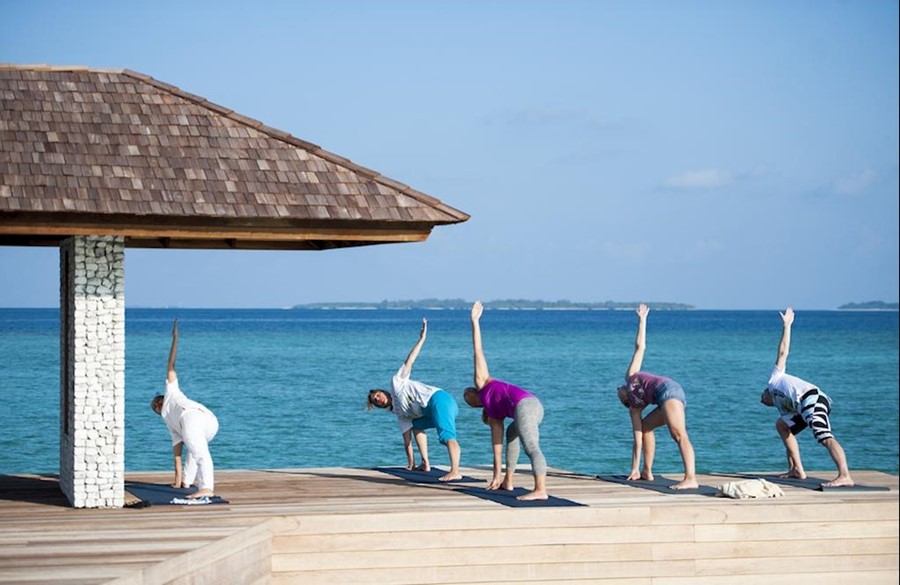 Organic and healthy menu
The hotel's sea-view restaurant serves delicious and organic buffet meals, and the panoramic bar overlooking the sea presents fresh juices and mocktails – both serving as ideal gathering points to spend a pleasant time and relaxing evenings. Finally, a charming floating bar is located in the hotel lagoon and offers a variety of cocktails, beers, and wine.
Wildlife conservation and underwater adventure
By choosing The Barefoot Eco Hotel, you will not only enjoy one of the pearls of the Maldives but also contribute concretely to its conservation by learning a multitude of biological and ecological facts about the wildlife that inhabits this environment.
The qualified diving center offers you the expertise of professional instructors to help you enjoy and explore the Maldivian underwater world with the most enchanting and suggestive marine scenarios.
Low carbon footprint
To protect the earth, The Barefoot Eco Hotel does its utmost to keep its environmental footprint low. Its planet-positive approach includes various green initiatives such as water flow reducers and energy-saving light bulbs – just to mention a few.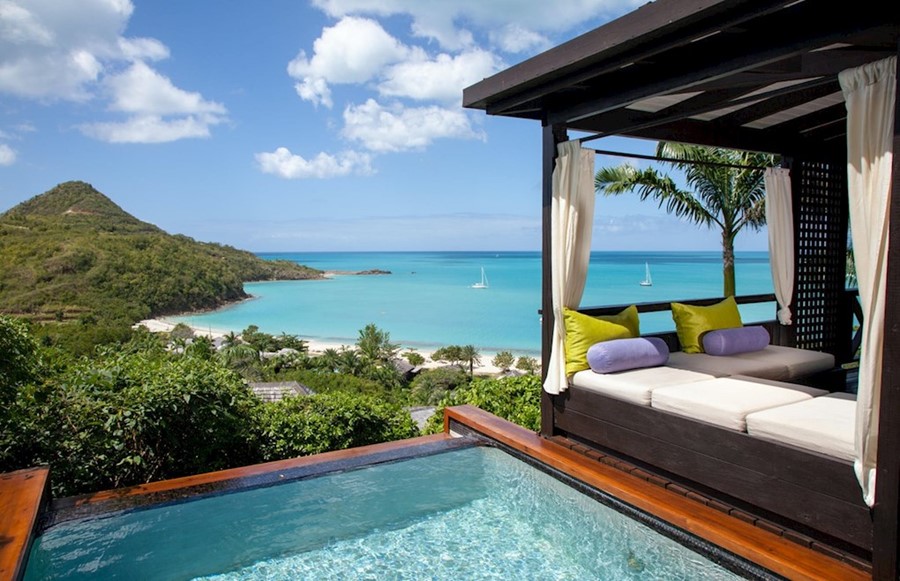 CENTER YOUR SOUL AT A 5 STAR ECO-LUXURY HOTEL IN THE CARIBBEAN
A luxury boutique resort nestled on the hillside of a hidden, sandy bay, where the scent of fragrant frangipani fills the air, the sound of waves rolling on the shore surrounds you, and experiences designed to restore, ignite, and soothe the soul await – Welcome to Hermitage Bay.
Nestled in a quiet corner of Antigua and featuring luxurious accommodation, wellness, and dining facilities, this sensitively developed resort celebrates the peace, warmth, and extraordinary natural beauty of the Caribbean.
Energy-boosting spa and garden yoga
Each morning on the Spa Deck, the hotel offers hour-long pilates sessions, as well as 75-minute yoga and meditation classes that are designed to reduce stress, boost energy, and help you feel at peace with your surroundings.
If you're keen to stay on top of your fitness during your stay, you can make use of the state-of-the-art fitness suite. With a range of cardio, strength, and flexibility training equipment, and complimentary chilled water and towels, it's the perfect space to focus on re-energizing mind and body.
Drawing influence from ancient wellness rituals and the beauty of the surrounding landscape, the Garden Spa is a tranquil space designed to soothe the soul and help you reconnect with the world around you.
Take some time out to indulge in a range of nourishing treatments and practice the art of mindfulness. The Garden Spa is a peaceful retreat offering a range of luxury treatments and bespoke healing rituals designed to relax, restore, and rejuvenate.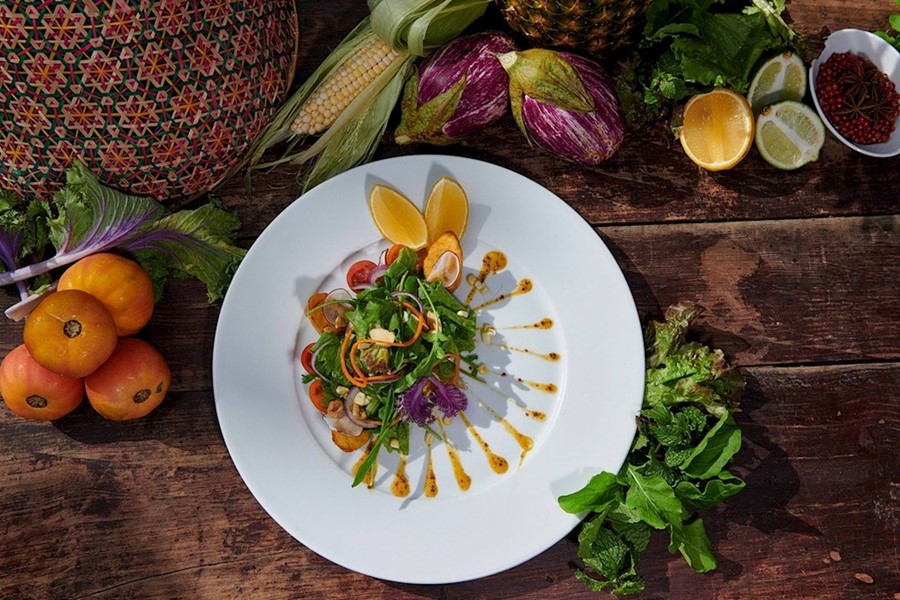 Natural beauty and organic food
Picture yourself staying in secluded Hillside Pool Suites offering unbeatable panoramic views of the bay and the Caribbean Sea beyond or in the beach site, nestled just a stone's throw from the turquoise waters and white sandy shoreline.
Feed your soul with dining experiences that will stay with you forever. And with many of the ingredients grown in the resort's very own organic kitchen garden, you are guaranteed a true taste of the Caribbean.
Hermitage Bay is dedicated to creating a haven for those who desire to be in harmony with nature and immerse themselves in a place of natural beauty.
The resort ensures that environmental considerations are integrated into the business' decision-making processes using the triple-bottom-line model, encompassing environmental, social, and economic concerns.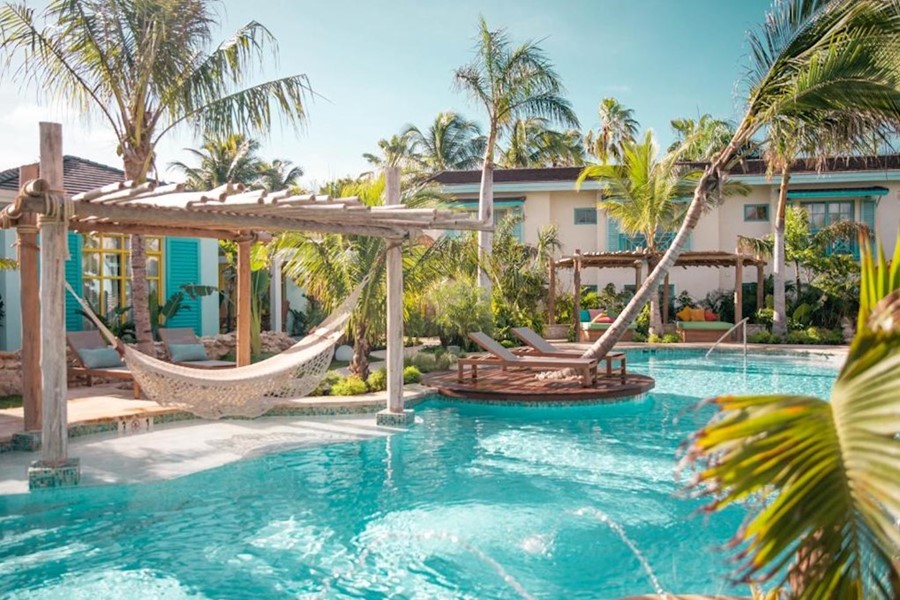 VITAMIN SEA AND TROPICAL GARDEN YOGA
Boardwalk Boutique Hotel Aruba offers 46 spacious vacation homes in Caribbean style or "casitas", offering lots of privacy in the lush gardens of a historic coconut plantation. Tranquility, relaxation, and a live-like-a-local approach with private hammocks and bbq grills are some of Boardwalk's most unique features. Located steps from the white sands of famous Palm Beach in Aruba.
Spa, yoga, and gym facilities
Located on the ground floor of the Palapa Lodge 360 Casita, guests of Boardwalk Boutique Hotel can enjoy exercise equipment and other wellness options provided at the hotels' newest facility: a cozy fitness center. Spa services can be booked inside this wellness center on request. Yoga can be practiced both indoors in the air conditioning, as well as outside the center's dedicated yoga deck.
Healthy and colorful tropical food
Feeling good, healthy, and satisfied is connected to a combination of a rested mind, a good nights' sleep, physical exercise, and a balanced intake of healthy food and drinks.
Local partner, Eduardo's Beach Shack, offers an array of flavorful, fresh, and vegan offerings including açai bowls, fresh-pressed juices, smoothies (the best in Aruba), and tons of healthy breakfast options in tropical presentations for a colorful start to your next vacation day in Aruba. You can easily order a healthy breakfast, lunch, or mid-day snack, delivered at your casita with a big smile, or pick up a grab-and-go order at our poolside facility or Lobby.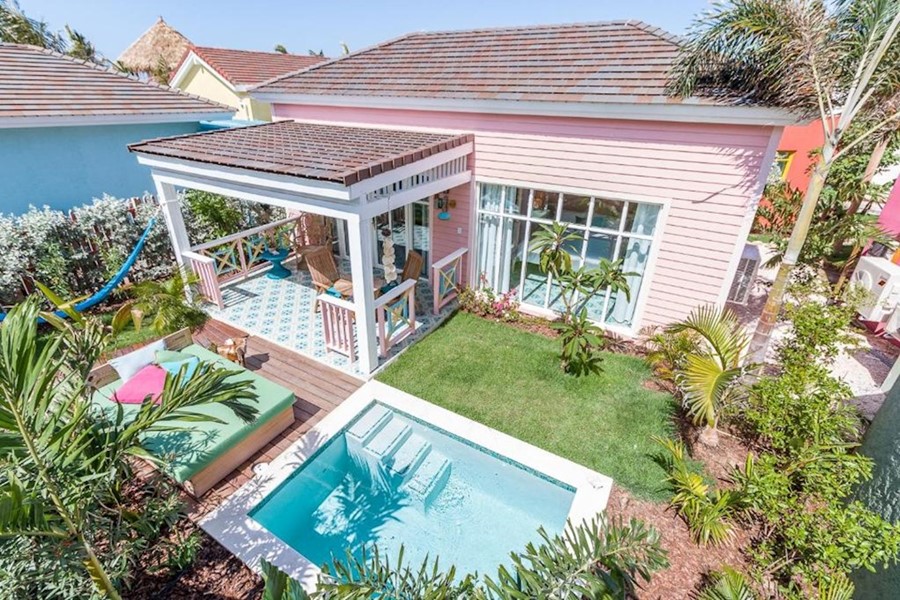 Sunny gardens and hammocks
Take advantage of the lush gardens, open spaces, and fresh breeze passing through your casita. Boardwalk's tranquil oasis has various private seating areas to just sit, relax, take in the warm sun rays. Your Caribbean casita is equipped with a secluded patio, your own hammock, and if you're lucky, your own private plunge pool, surrounded by the most tropical greenery imaginable. Don't say we didn't warn you as you might never want to leave…
Certified sustainability
Boardwalk Boutique Hotel Aruba is an eco-friendly hotel with a Gold Certification from TravelLife. As a family-friendly hotel in Aruba, special amenities and kid's menus, complimentary toys and child-friendly furniture are available upon request. Boardwalk Hotel is a non-smoking property; pets are not allowed.
We hope you got inspired to find inner balance and book your next eco-friendly yoga holiday with EcoHotels.com.
COVID-19 travel recommendations
Before traveling to any of these destinations, make sure to check out the World Health Organization Covid-19 Dashboard for continuously updated information.
For requirements to enter the countries and recommendations on travel destinations, consult the national and local warnings available at the destination.