Holidays don't necessarily mean stress and abandoning your routine. Find peace and relaxation at some of the most beautiful wellness destinations that care about the planet!
What is a wellness hotel?
Wellness hotel means hotels may offer spa services such as massages, wraps, and facials, and healthy menus. This is not a new concept, but it is growing in popularity and hotels are stepping up to provide guests with a premium experience to maintain their health and wellness while on holiday.
Wellness hotels can also offer fitness options that transcend your typical hotel gym. Some wellness hotels provide plenty of healthy food choices, private fitness or yoga coaching, and even cooling linens and LED lights to promote sleep.
Why staying at an eco-wellness hotel?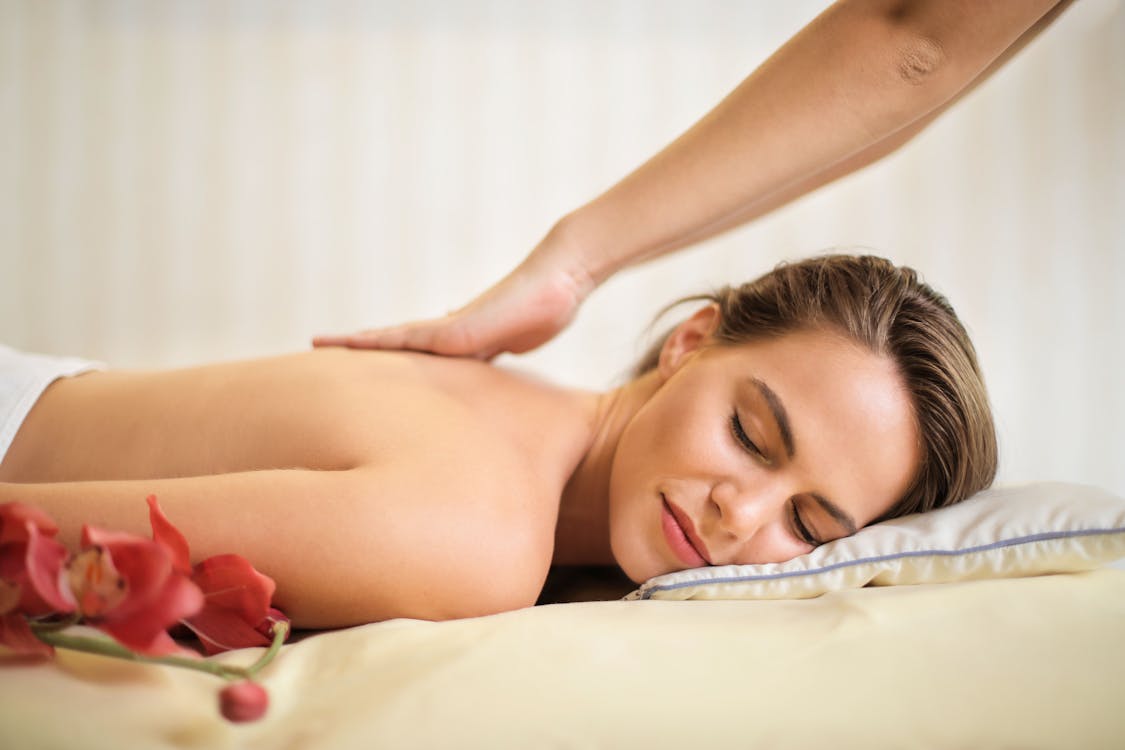 According to the US Global Wellness Institute, wellness travel alone is a $639 billion market whose 6.5% annual growth rate from 2015 to 2017 was more than double that of tourism overall. The number of hotels that advertise themselves as wellness-oriented is growing continuously.
Dismally, not all wellness hotels care about the environment, that's why it's always good to get a full understanding of the services offered and check on their sustainability commitment before booking a stay.
Eco-wellness hotel resorts are unique places where, in addition to taking care of customers, hotels take care of the planet by incorporating sustainability practices into their daily operations, they use regional products, and promote local attractions.
Discover the most beautiful eco-wellness hotels in Europe to book on your next holiday with EcoHotels.com!
WHERE MEDITERRANEAN LUXURY AND SUPREME RELAXATION MEET
A genuine retreat awaits travelers who wish to discover the beauty of Kos. With commanding views over the bluest blue of the Aegean Sea, White Rock of Kos offers all-suite accommodation of quintessential opulence, exclusive spa and wellness treatments, and flavourful recipes in its stylish restaurant.
LUXURIOUS ROOMS
Elegant sophistication with luxurious aesthetics characterizes the distinctive architectural style and decoration principles of White Rock of Kos. Designed on the concept of palatial pleasures and contemporary minimalism, White Rock of Kos has a very personalized vibe on a serene but scene-stealing location.
TOP-NOTCH SPA AND MEDITERRANEAN FOOD
Your journey to rejuvenation starts the moment you enter the SPA at White Rock of Kos, a sanctuary of wellness and relaxation. Emitting a one-of-a-kind ambiance and euphoria, the revitalizing spa of White Rock of Kos offers the ultimate relaxation and serenity to its guests.
The Restaurant at White Rock of Kos offers the ideal journey through the flavors and tastes of Mediterranean gastronomy. The cuisine of The Restaurant has a creative concept featuring a wide spectrum of modern luxury dishes inspired by Greek and Mediterranean cuisine.
ECO-AWARENESS
White Rock of Kos is Green Key certified, a prestigious eco-label representing the hotel's uncompromised commitment to sustainability.
To maintain its environmental impact at a minimum, the hotel favors organic and local products, especially when it comes to food. Furthermore, the hotel has implemented energy-saving light bulbs and water flow reducers.
HIDEN JEWEL IN THE PEACEFUL SLOVENIAN MOUNTAINS
Bohinj ECO Hotel is the first and only Green Globe-certified hotel in Slovenia. From the day the Bohinj ECO Hotel was designed, during months of construction and years in operation, the hotel and its management remain dedicated to improving its sustainable efforts.
SMALL VILLAGE CHARM AND NATURAL BEAUTY
Bohinj ECO Hotel is located in a small mountain village with unique charm, only 10 minutes from Lake Bohinj, on the edge of Triglav National Park – the largest national park in Slovenia. It's more a resort than a single hotel, with a reputation for excellent cuisine and plenty of activities to keep you entertained.
GOURMET CUISINE WITH A VIEW OF THE ALPS
Located on the top floor of the hotel, restaurant 2864 fuses modern decor and a warm atmosphere in an appealing way that is hard to resist, and so is the food: authentic, local, and international cuisine at its best!
DISCONNECT BY THE AZOREAN OCEAN
Enjoy moments of well-being and fitness at WHITE, where you will find all the ingredients to disconnect, relax and focus your energies, with only the rhythmic sounds of the ocean as your background.
Break your old rhythms and get into a new flow: WHITE team of professionals are available whenever and wherever you need to disconnect, relax and improve your physical or mental strength. WHITE provides wellness services for all preferences: signature rituals, classic treatments, alternative treatments, hydrotherapies, yoga, and personal training.
TOP ATLANTIC CUISINE
Based on a "freestyle kitchen" concept, the Cardume Restaurant is a "laboratory of flavors", where unique dishes are prepared daily and nothing is left to chance.
Everything has its own intensity of undiscoverable aromas and flavors: the best fish from the Atlantic, the best meat from the island's green pastures, fresh greens from our farm, and a Chef that balances these ingredients with an ideal combination of flavors and textures.
FARM TO TABLE INITIATIVE
WHITE's organic farm-to-table project is based on a chain of trust and sustainability with the aim of knowing and controlling the various stages of the food production cycle. WHITE vegetable garden contributes to the health of guests by providing products that are free of chemicals and pollutants to the environment.
A RURAL HAVEN OF PEACE AND TRANQUILITY IN MALLORCA
Son Penya is located on the outskirts of the village of Sant Llorenç des Cardassar, surrounded by more than 200,000 m2 of totally unspoiled countryside. The peace and tranquillity of this beautiful inland hotel make it the ideal place to relax and disconnect from the world in truly Mallorcan style.
Once an old "Finca", the place has been completely renovated using natural stones, earthy colors, and refined taste, and allows guests to reconnect with nature most sustainably: in silence and serenity. Truly, the Son Penya Adults Only Petit Hotel & Spa is the perfect place to take a slow breath and a quick break from routine.
WELLNESS AREA WITH A VIEW OF THE COUNTRYSIDE
In the wellness area, you will find a heated swimming pool, a Turkish bath, a sauna, a shower circuit, a fitness area, and a room for individual treatments. Besides, the spa offers wonderful views of the surrounding countryside.
The fitness area is at your disposal, where you can work out while enjoying the beautiful views.
HERITAGE WELLNESS IN THE LOWER RHINE
Landhaus Beckmann was founded in 1850 and is the oldest gastronomic business in the Lower Rhine Area. Landhaus is run by the 5th generation of the family at the helm, proud of the long tradition is an important part of their identity.
COMFY ROOMS AND REGIONAL GASTRONOMY
Rooms offer you all the comfort that you could feel at home. A good feeling is important for us and our guests.
The Lower Rhine offers a wide variety of regional products, which turn our foods into culinary delights. Homely food and new german dishes adorn the Landhaus menu which is highly committed to the principles of association "Genussregion Niederrhein" (Pleasure Region Lower Rhine) to work with seasonal products, fresh from the farms in the neighborhood.
SAUNA TRADITION AND WIDE SPA TREATMENTS
At the Libertine spa, you find a place that offers you nothing but peace and relaxation. The sauna area offers a 60 °C and a 90 °C sauna, a steam room, and a brine cabin. After that, you may relax deeply on the infrared seats. A separate restroom, a lounge, and outdoor terrace support regeneration.
The spa menu includes various amenities to help you relax. Enjoy holistic massage therapy with Sabine Rittmann or various treatments, peelings, or beauty days for yourself. Or treat yourself and your loved ones to something very special and book the entire spa area for yourself. Your relaxation journey begins here.
In a spa, where it's all about your well-being, of course, the pleasure shall not be missed. Thus you may order dishes from our restaurant to be served in the lounge.
We hope you got inspired and book your next eco-wellness hotel stay with EcoHotels.com.
COVID-19 travel recommendations
Before traveling to any of these destinations, make sure to check out the World Health Organization Covid-19 Dashboard for continuously updated information.
For requirements to enter the countries and recommendations on travel destinations, consult the national and local warnings available at the destination.