We are very pleased to announce that this blogpost is in collaboration with a true climate warrior, Ecovibe.co.uk. In 2018, Ecovibe had a mission: to make plastic history. They quickly realized that their vision was much bigger than they initially thought. Many people want to lead more sustainable lives but find it difficult and even confusing to know where to start. Ecovibe understands this struggle and is here to help others take the first step in making positive change for the planet.
Ecovibes' ultimate goal is to establish a safe space where individuals from all walks of life can come together and celebrate their passion for environmentalism. They believe that working together can effect great change and bring about real progress in the fight against climate change.
Laundry Egg Refills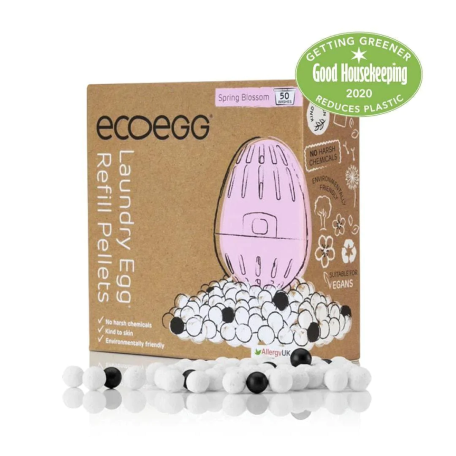 We are totally obsessed with this product from Ecovibe.co.uk! These laundry egg refills are exactly what you need to keep your laundry going strong. The mineral pellets are super gentle on clothes and skin and don't contain any harmful chemicals. They also leave less residue than traditional detergents and fabric conditioners, which is great news for the environment. You can wash your clothes in an eco-friendly way over and over again with these Fresh Linen laundry egg refills – yay!
You can find the product here
Compostable Dog Poop Bags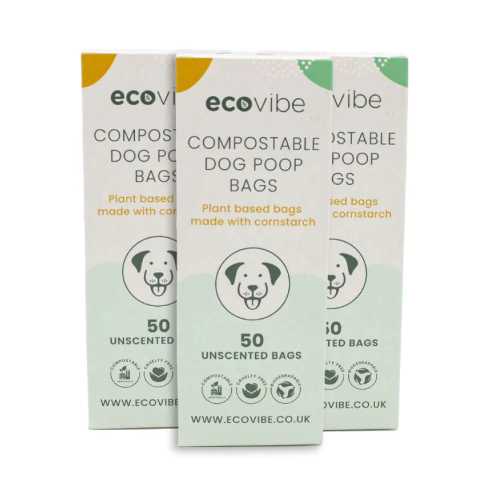 Product number 2 on the list is these compostable dog poop bags. These 150 compostable poop bags are reliable and environmentally friendly. They are made entirely from plants in a zero-waste facility that runs on wind-powered electricity, so you can be confident knowing that you are reducing your single-use plastic consumption and carbon footprint.
You can find them here
Coconut Husk Scrub Pad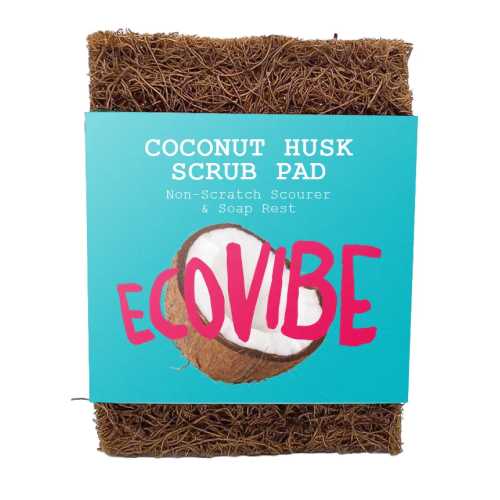 A biodegradable, compostable substitute for traditional scouring pads. This all-natural coconut husk scrub pad is ideal for removing stubborn foods from cookware without scratching or harming the environment. The coconut sponge comprises coarse, thick coconut fibers for maximum cleaning efficacy on even the most challenging dishes.
You can find the product here
Organic Vegan Body Wash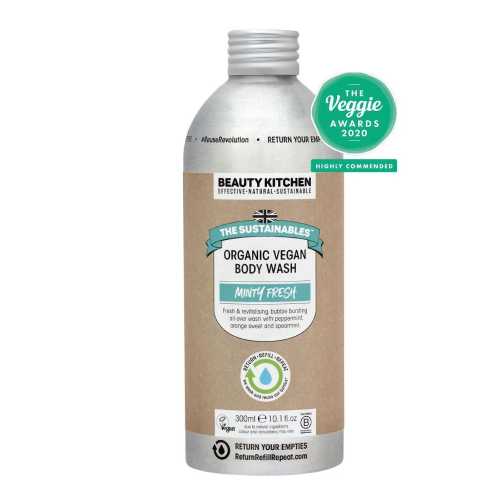 This is a must-have. This is the perfect addition to a daily shower routine. It is also great for people who have sensitive skin, add fragrance to their wash, or prefer something light and non-greasy. The antioxidant vitamins C and E protect your skin from free radicals, while the soothing organic coconut oil moisturizes it and hydrates it during showering.
You can find the product here
Toothbrush Tablets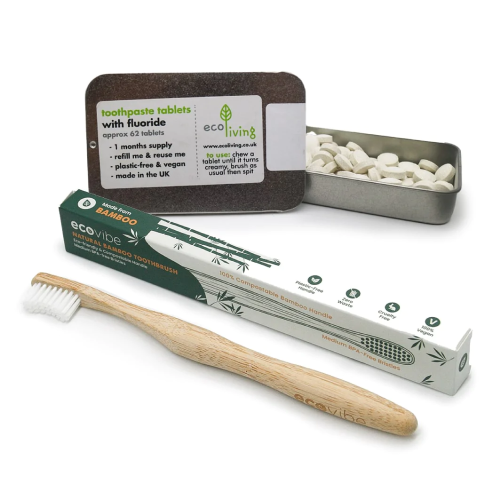 Not only are these toothbrush tablets environmentally friendly, but they also contain the same amount of fluoride as traditional toothpaste! So you can be sure your teeth will be just as clean.
They are also free of preservatives, binders, and nanoparticles, so they're gentle on your teeth and the environment when you wash them down the sink!
You can find them here
Shampoo Bar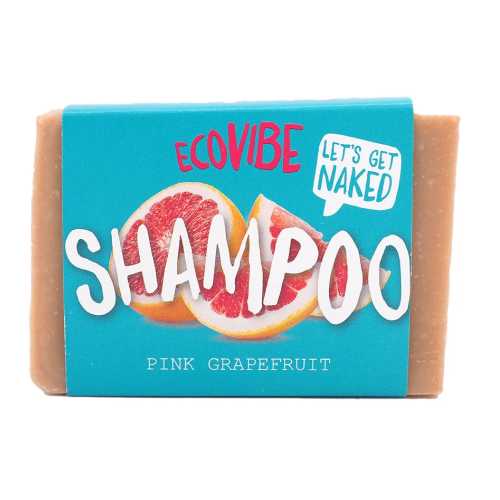 Their brand new shampoo from Ecovibe is completely plastic-free, cruelty-free, and vegan! It is lightly scented with refreshing grapefruit. The shampoo is made with a traditional cold process base of olive oil, coconut oil, and palm oil, which is kind to your skin and an effective cleanser.
The Shampoo bars are not only eco-friendly, but they're also handmade with love in Devon. By switching to their shampoo bars, you can help reduce your plastic consumption and do your part for the environment. Plus, our small carbon footprint is a testament to the quality of our products.
You can find the product here
Natural Deodorant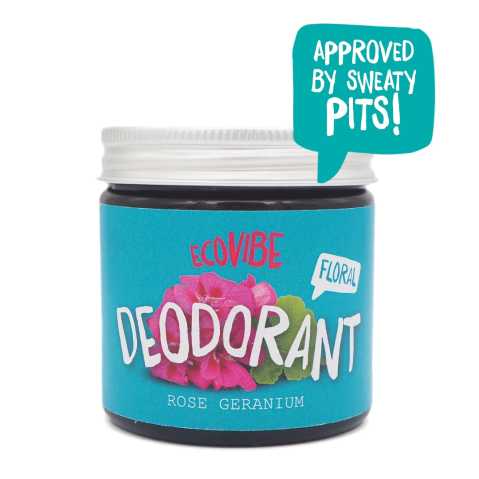 This all-natural deodorant is meant to work with your body and soothe your armpits with a pleasant combination of shea butter, coconut oil, and pure essential oils that comes in a reusable and recyclable container.
Ecovibes deodorants work by nullifying the smell when you perspire instead of hindering your pores, allowing your body to sweat naturally and eliminate toxins efficiently. The active ingredients are all organic, including baking soda to eliminate odour, corn starch to absorb wetness, and natural essential oils for a lovely mild fragrance.
You can find the product here
Charcoal Toothpaste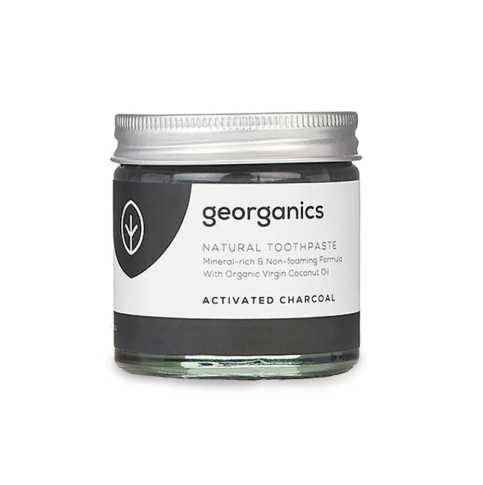 Unlike other toothpaste that uses harsh chemicals, this natural mineral toothpaste uses activated charcoal to remove surface stains quickly without harming your teeth. It is also flavored with organic peppermint oil for a light minty aroma and antibacterial properties. Plus, the packaging is completely zero waste – the toothpaste comes in a reusable glass jar with an endlessly recyclable aluminum lid!
Here is the ingredient list: Calcium Carbonate, Caprylic & Capric Triglyceride, Kaolin, Cocos Nucifera Oil, Butyrospermum Parkii Butter, Diatomaceous Earth, Sodium Bicarbonate, Mentha Piperita Oil, Charcoal Powder, Tocopherol, Limonene. Organic, Natural.
You can find the product here
Natural Soap Saver Pouches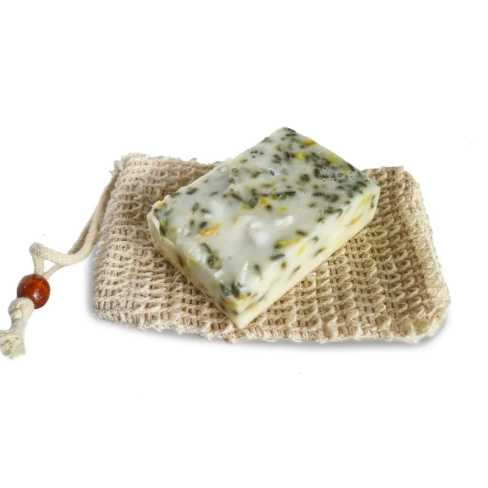 With these 100% natural soap saver pouches, you can extend the life of your soap and cut down on waste. These reusable pouches are durable and long-lasting, so you don't have to worry about replacement any time soon. Plus, with the easy-to-hang design, you can say goodbye to that unsightly soap residue around your bathtub or shower!
Using a soap pouch makes it easier to grip your soap and create a lovely lather whilst gently exfoliating. This means no soap is wasted, as you can use soap scraps!
You can find the product here
Biodegradable Paper Towels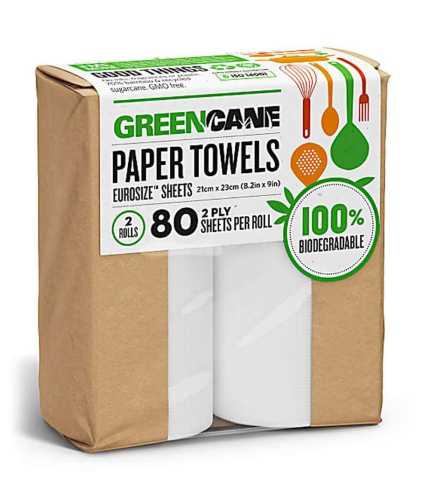 Greencane's biodegradable kitchen roll comprises 80% sustainably sourced wood pulp and 20% sustainably produced bamboo. It is also 2-ply, absorbent, and Packaged in the paper that is biodegradable, making it an excellent environmental alternative for your kitchen disposed products.
This two-ply kitchen roll is super absorbent and made from 100% biodegradable sugarcane and bamboo. It is sustainably sourced with no plastic packaging – the front panel is compostable plant-based cellophane.
You can find the product here
We also have a discount code for you to use on ecohotels.com. The code is VIBEHOTEL10 (can be used 1 time per customer).
If you are looking for more ways to reduce your eco-footprint, we highly recommend checking out our top ten list of eco-friendly products from Ecovibe.co.uk. From more sustainable home decor to natural beauty and wellness products, there is something for everyone on this list! What was your favorite eco-friendly product from our list? Let us know in the comments below!