If you are looking to travel and want to sustainably, you need to follow these 9 Sustainable Travel Instagram Accounts. Each account offers insights into a truly sustainable lifestyle abroad with core values of curiosity, consciousness, and sustainability. Sustainable travel is all about positively impacting the natural environment and social conditions of the local communities you visit. So let these 9 Sustainable Travel Instagram Accounts inspire your next adventure!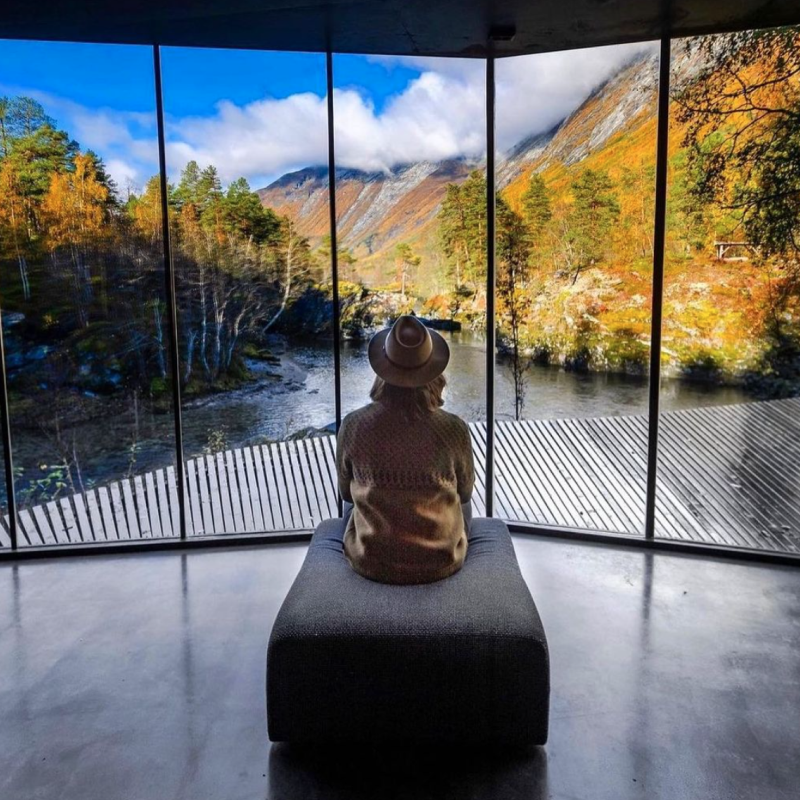 28,4k followers
With a black and heavy carbon footprint, the young couple, Rasmus and Caroline, have traveled worldwide to endless exotic destinations. However, some years ago, the couple realized that it was time to change. They want to prove that it's possible to change bad habits without compromising on either quality, luxury, or great holiday experiences. In addition, they want to inspire their followers to travel more eco-friendly and lower the impact travelers have when visiting places abroad.
Their activities to reach their responsible travel mission statement include:
Only to collaborate with partners who has a sustainable product or sustainable value chain
To support local businesses
To reduce their transport emission by researching alternative ways of travel
To inform their followers about how to travel more eco-friendly
To reduce waste on journeys as well as at home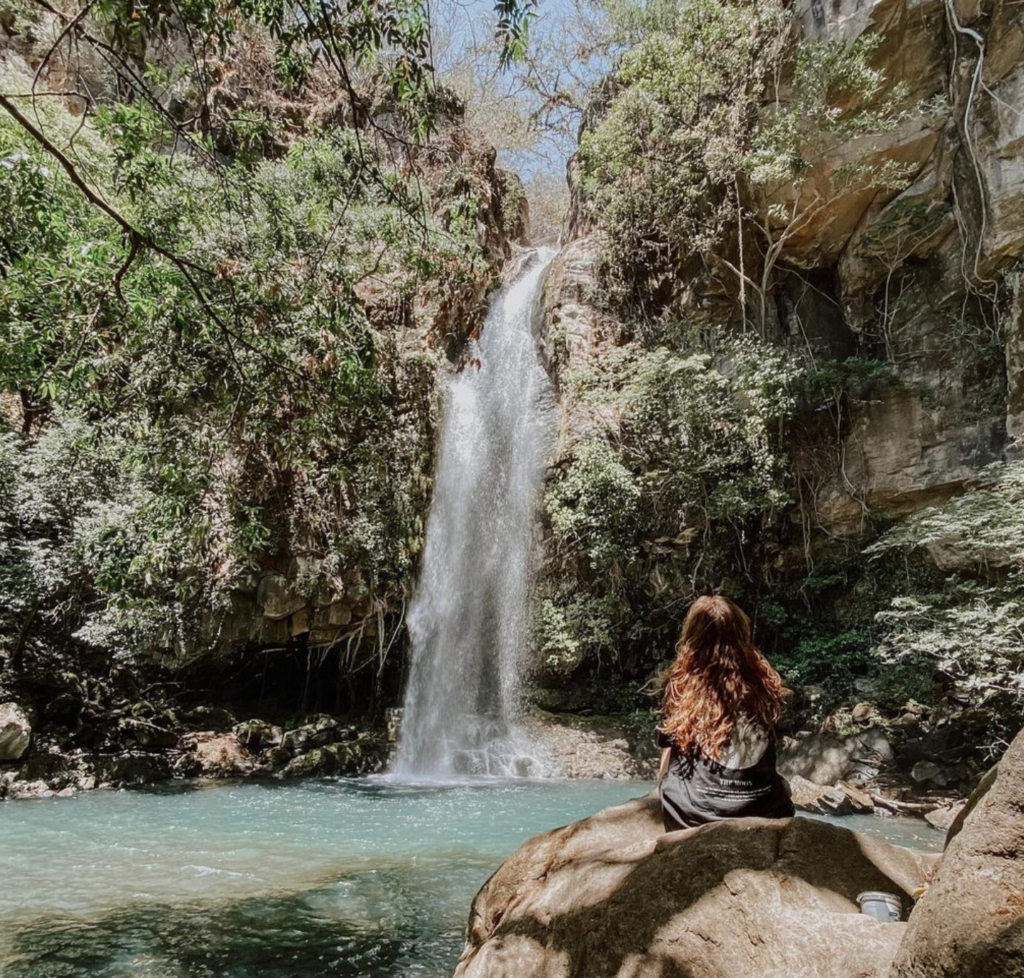 21,9k followers
TravelRebel is all about daring to live the life you dream of, following your passion, taking risks, having new adventures, and bravely exploring uncharted territories. They like to do things differently like actual rebels. Their main goal is to encourage people you live and explore more consciously.
Just like traveling solo is a great experience, sharing experiences is even better. That is why TravelRebel is the work and joy of a team of almost 10 people that excel with the magic of copywriting, photography, movie editing, and social trends.
Above all, they are always looking for the best experiences in sustainable tourism, regenerative tourism, responsible tourism, social traveling, and female traveling. Each has their side to the story, but they all have the same goal: to travel happily ever after on a sustainable planet.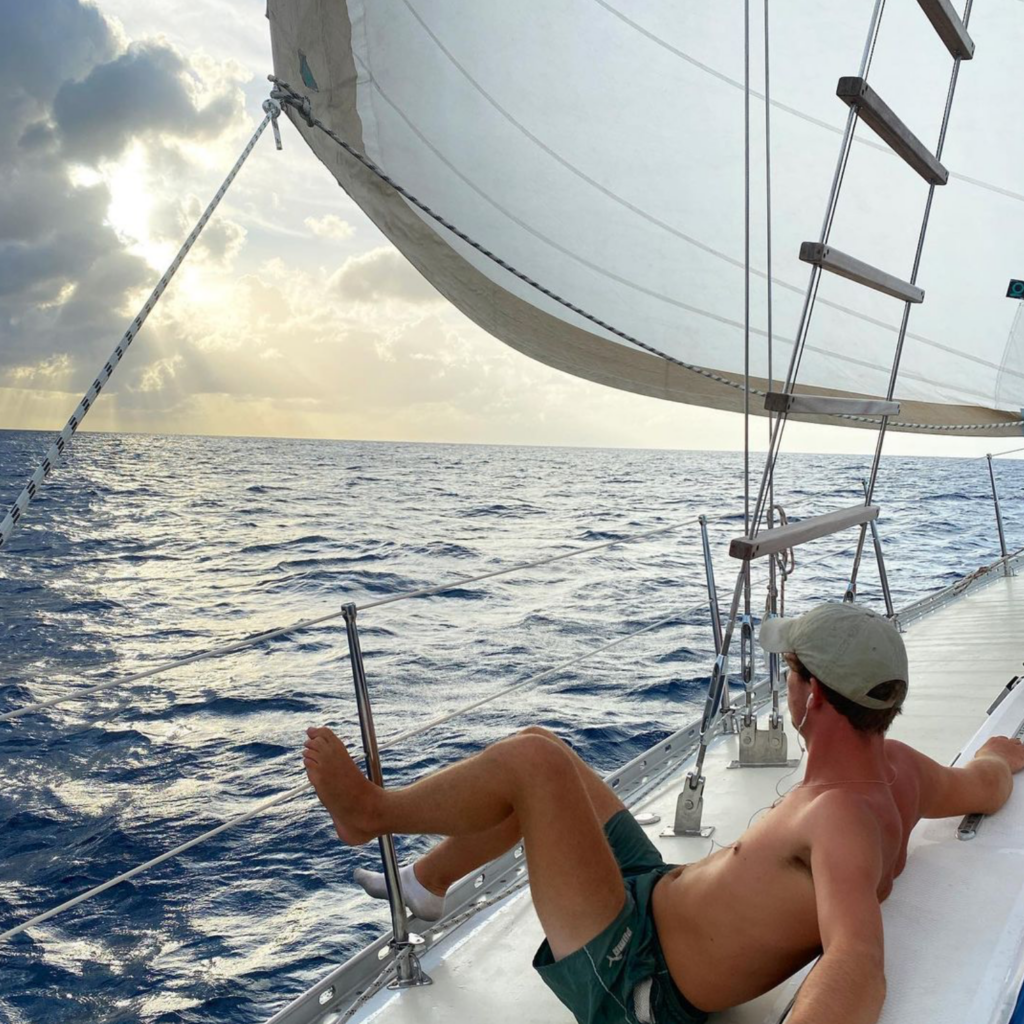 5,5k followers
In 2020 the couple, Sophie and Casper, kicked off their circumnavigation when they sailed from Copenhagen, Denmark, to explore the world on their sailing boat, Hvalodea. They have found a simple life at sea, and they enjoy the way as much as they enjoy the destinations. Traveling by water and using the power of the wind to propel the boat means that they are generating far fewer fossil fuels than otherwise. Moreover, they only use reef-friendly sunscreen and do not use any harsh chemicals on board. Also, they do beach and reef clean-ups and mostly buy local produce to support the local communities and avoid long polluting transportations.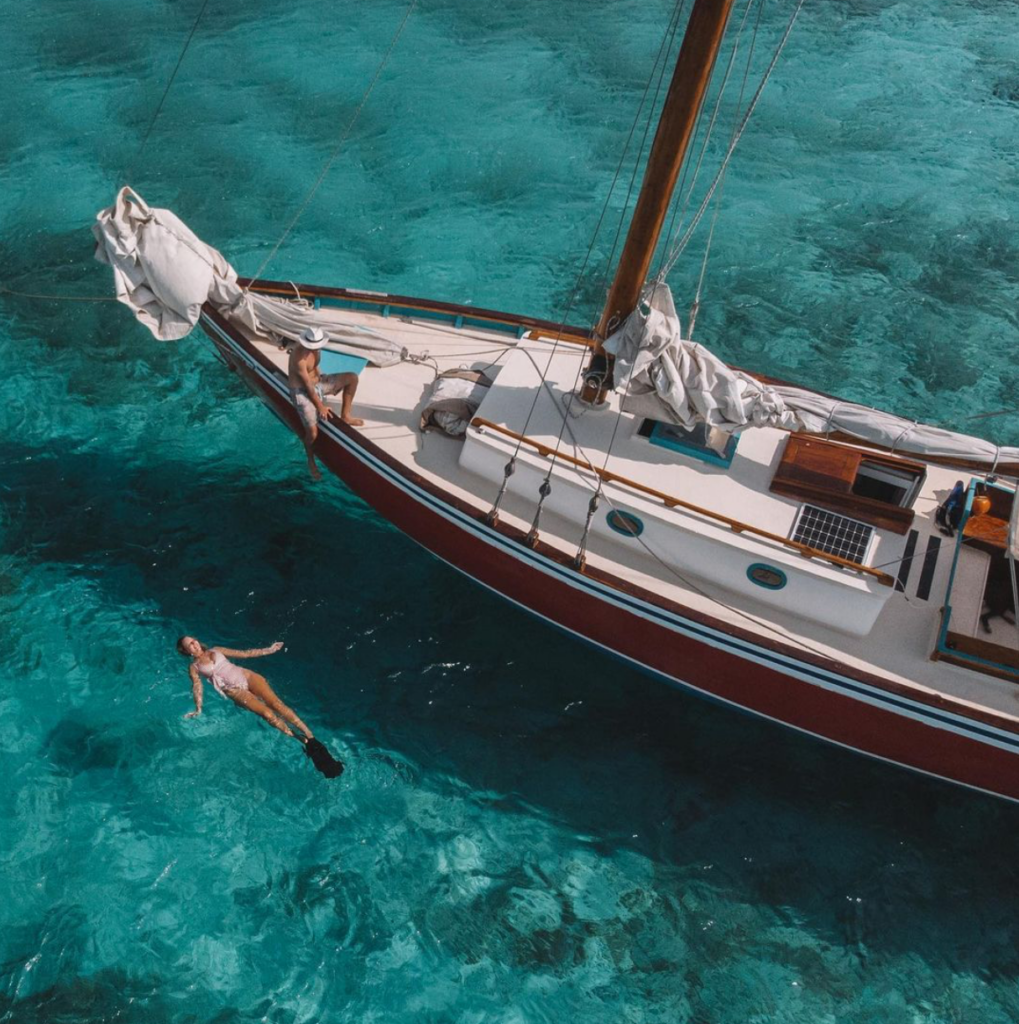 14,2k followers
Vivien and Aaron are the travel influencers behind The Dharma Trails. They have been on a journey, both inward and out, for some time now. As they circle the globe, they learn new ways of practicing a sustainable lifestyle that positively impacts the destinations they explore.
As a coastal engineer, Aaron specializes in eco-engineering artificial reefs. He's worked in various places worldwide and is interested in creating beautiful beaches and protecting the ocean. Vivien is an ocean lover and sustainability advocate. She has worked in the non-profit sector, led disaster relief programs in Madagascar, organized sustainable healthcare events, and developed island-wide cleanup campaigns.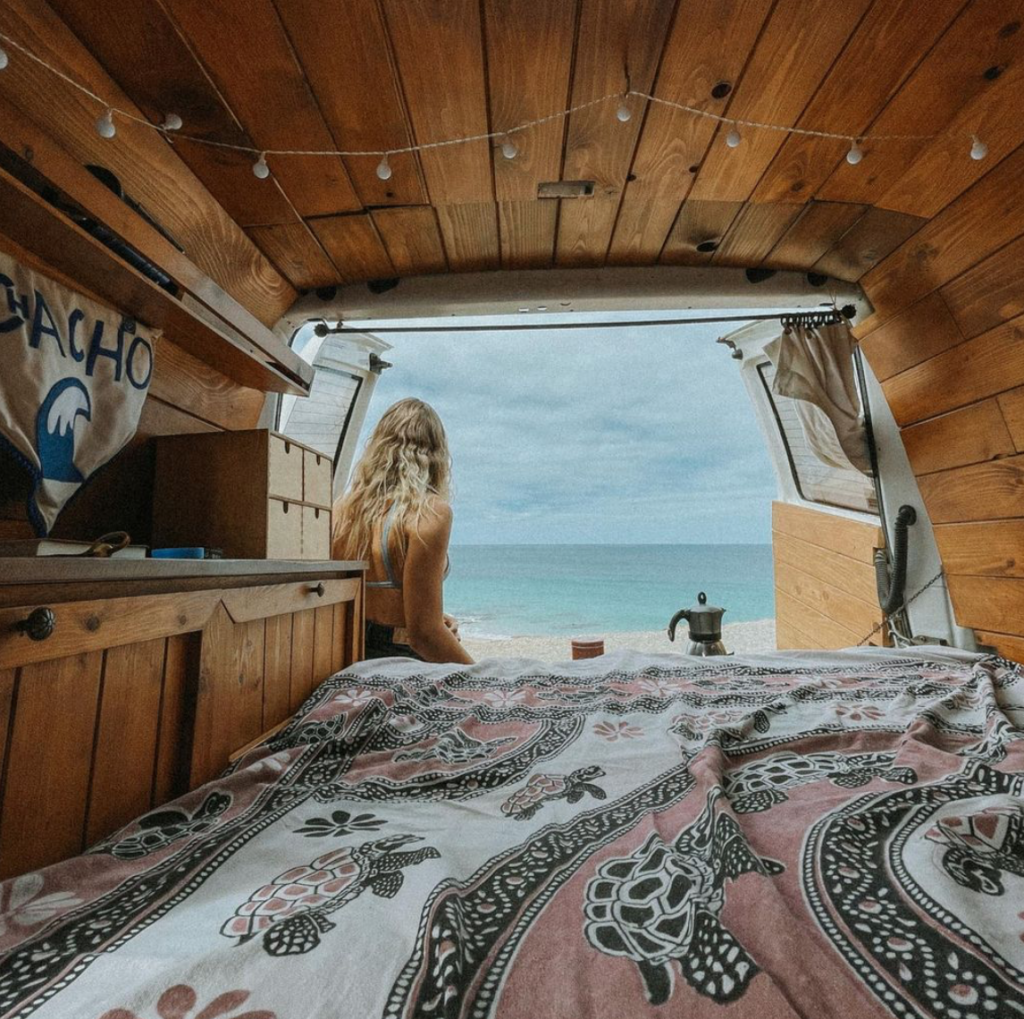 3,5 followers
This girl rocks! She is a sustainable travel influencer focusing on ecotourism and outdoor activities, including surfing and free diving. She travels the world, lives in different places, works with locals, learns about their culture, and shares her experiences with her followers. Also, she is into voluntourism and supports environmental organizations such as 4ocean organizing ocean cleanups all over the world. Her mission is to show people that you can have amazing adventures without harming the planet. Currently, she travels around Spain by van, searching for the best surf spots to catch some sound waves.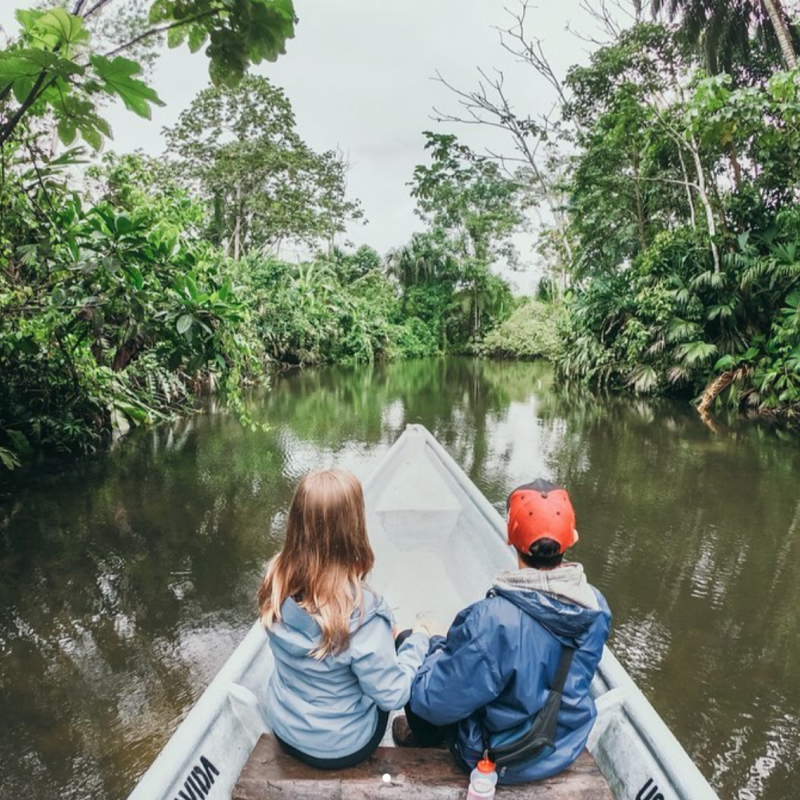 3,1k followers
The faces behind this extraordinary Instagram account are Caleb and Linda, a couple from different continents and cultures – Argentina and the U.K. In June 2016, a chance encounter in Scotland brought them together, and, six months later, they decided to leave everything they knew behind to travel the world and live their dreams together.
Along the way, they faced the devastating impact that human actions and the travel industry are having on our planet. So they started asking, how can we make a difference? First, they started with themselves and began making small changes into a more conscious lifestyle. Then they created Bamboo and Backpacks to promote responsible tourism with travel photos, videos, and knowledge.
Their vision with Bamboo and Backpacks inspires others to make more ethical choices when exploring this beautiful world. In addition, they will supply you with travel guides, eco-travel tips, and travel planning advice!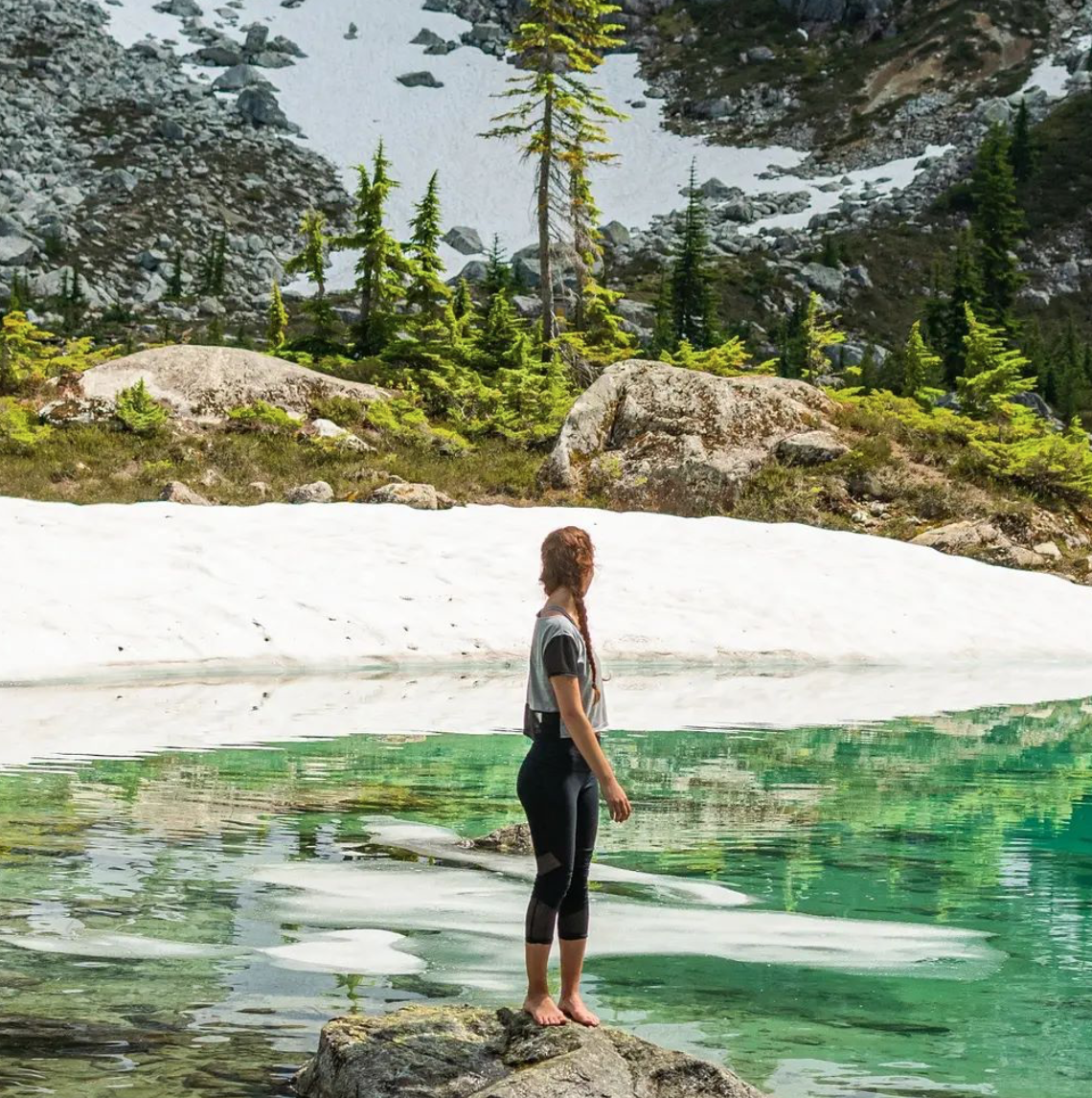 2,1k followers
The full-time traveler and professional photographer, Pauline, is behind the Green Wanderess. With her inspiring and aesthetical Instagram, she posts eco-friendly travel tips and promotes a zero-waste lifestyle. Her beautiful pictures portraying her many outdoor adventures make you want to tighten your hiking boots and escape to stunning natural sights around the world. Moreover, she is a vegan and often suggests unique local vegan businesses worldwide and post delicious vegan food recipes. Her main messages are to support local businesses, minimize waste, and raise our voices on climate change to make the big boys act before it is too late.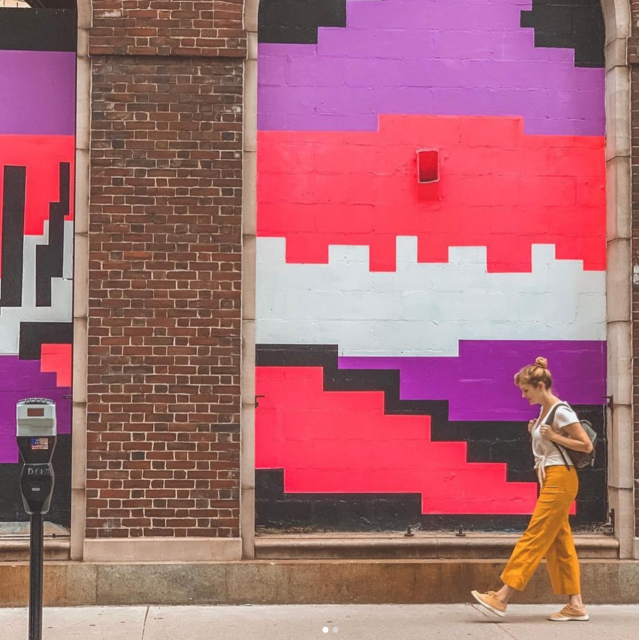 14,4t followers
Green Suitcase Travel is a collection of influencers and innovators with a background in various converging industries. They came together as artists, thinkers, and like-minded individuals with a passion for redefining the way of traveling and having the most authentic experience you can while also being mindful of the way you move through the world.
Sustainable travel is about preserving the culture, people, and resources of a place; for present and future generations. Sometimes that means making small choices, like carrying a water bottle vs. buying one. Other times, it is about selecting your destination, tour operators, or way of transportation. Green Suitcase Travel is there to take the stress out of figuring these things out for you and send you on your way to a life-changing vacation!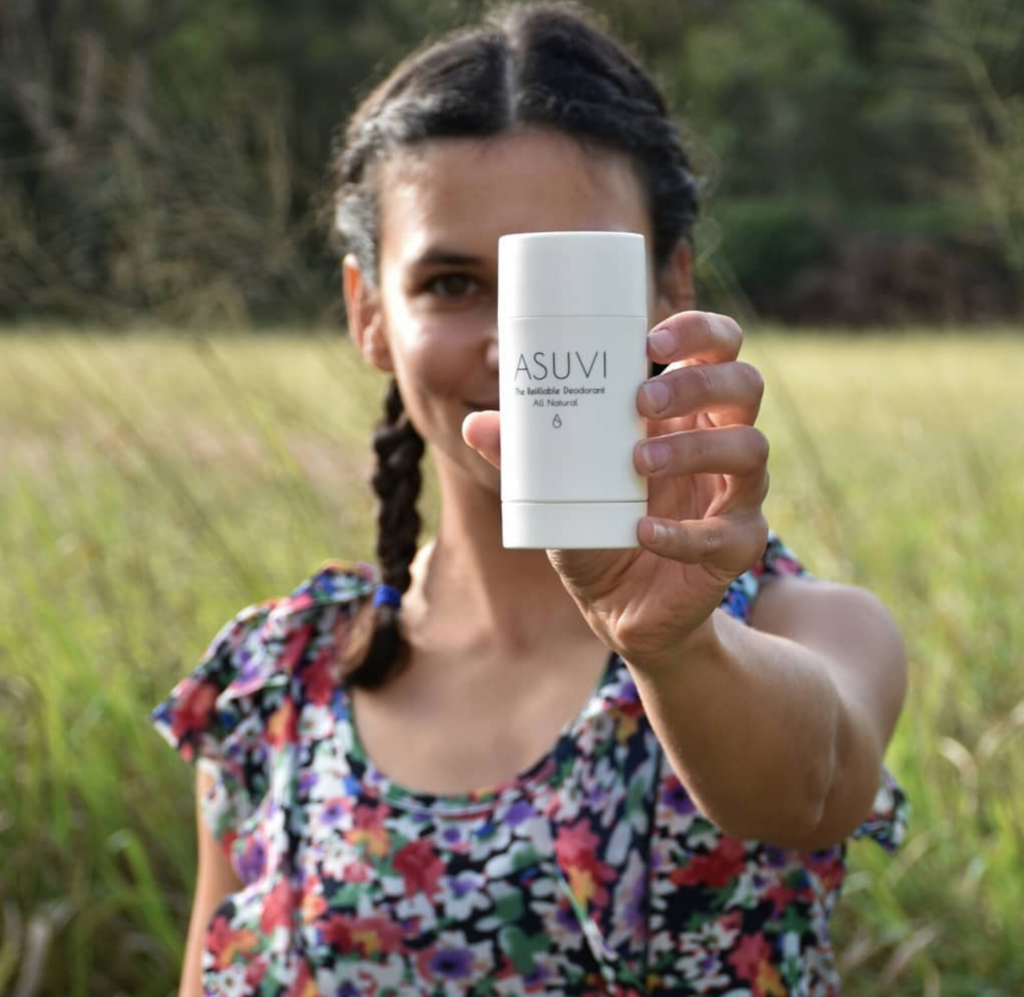 835 followers
Tatjana is a low waste wanderer on a continuous journey to live an imperfect eco-friendly life. She is passionate about wandering responsible and avoiding single-use plastic. For tips and tricks on how to reduce your waste, Tatjana is your go-to girl!

If you are looking for some inspiration to take your Instagram feed from ordinary to extraordinary, these 9 sustainable travel instagram accounts have got you covered. Scroll through their feeds and be inspired by the beautiful photos of nature's beauty and responsible travel-tips. We hope you found this list helpful!