Are you looking for the most romantic Valentine's Day destinations for 2023? If so, you have come to the right place! In this blog post, we will discuss some of the most popular destinations for lovers around the world. Whether you are looking for a quiet and secluded spot or a city full of excitement and activity, we have got you covered. So, without further ado, let's get started!
VALENTINE'S DAY GETAWAYS IN EUROPE
Paris, France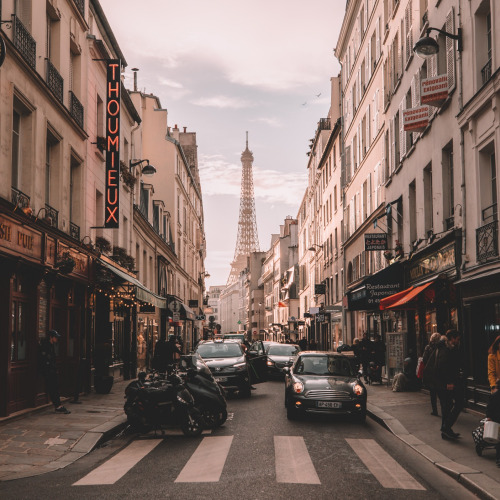 Paris, France is undoubtedly one of the most romantic Valentine's Day destinations. You could enjoy a romantic Valentine's Day dinner at one of the local restaurants that offer great food or take a leisurely stroll to explore the romantic city. Make sure to visit some of the city's iconic landmarks like the Notre Dame Cathedral and the Eiffel Tower.
pro-tip: The Eiffel Tower lights up on the hour for five minutes from nightfall until 1 am! Make sure to plan accordingly for a truly romantic moment.
You can also indulge in couples' spa treatments at luxurious spas like the Holidermie Spa at Grand Hotel Du Palais Royal. Paris is truly a great place to indulge in a world of glamour and luxury to create exquisite romantic memories with your Valentine.
Venice, Italy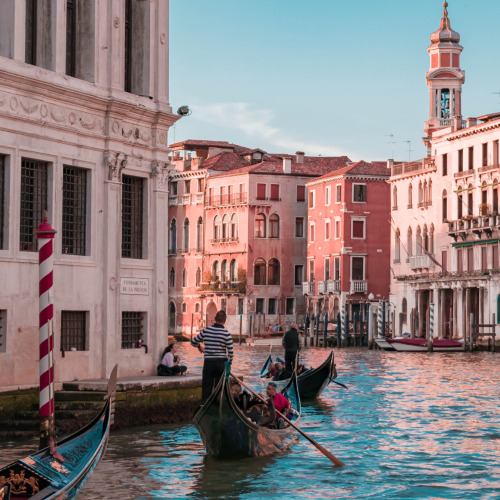 Venice, Italy is a beautiful city full of charm and with a rich history. It is one of the best Valentine's Day getaways for couples seeking a destination suited for history buffs. The Renaissance-era art and architecture are a popular draw for visitors. The iconic gondolas that glide quietly through the canals of this picturesque city are also popular.
pro-tip: For a truly romantic experience, consider booking a private gondola ride in the evening when the city is lit up and the streets are quieter. This allows you to fully appreciate the beauty of the city and enjoy some intimate time with your loved one.
Also, Make sure to wander through the charming streets of the San Marco neighborhood. Venturing to Venice also provides an ideal opportunity for a unique wine-tasting experience at a local winery or bar! Lastly, Venice is known for its delicious cuisine. There are many restaurants to choose from to enjoy a romantic dinner.
Whatever way you choose to spend your romantic Valentine's day getaway in Venice, make sure to plan ahead and book activities and accommodations in advance to ensure a smooth and stress-free trip.
Madeira, Portugal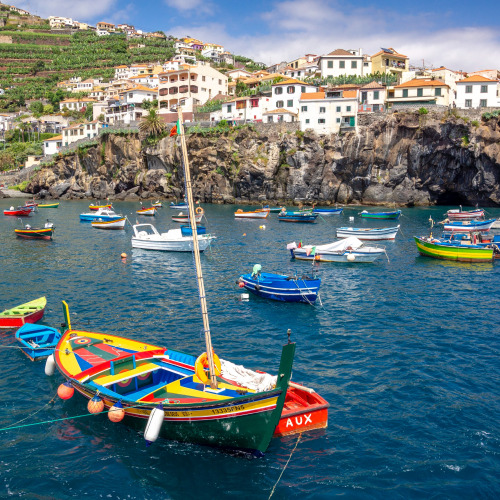 Madeira, Portugal is the perfect romantic destination. True lovebirds have long sought refuge in this beautiful Mediterranean haven for romantic getaways and special occasions.
Spend Valentine's day exploring exciting wildlife, old churches, and the picturesque natural beauty of Madeira before retreating to luxurious or affordable accommodations. Enjoy romantic dinners on terraces high above the city with breathtaking views of the islands below. Explore romantic walks with stunning vistas of the Eastern coast of Madeira. Or snuggle up in front of a cozy fireplace while sipping on local wine and soaking up breathtaking sunsets.
No matter how you choose to spend your romantic holiday in Madeira, Portugal, it will be one that you'll never forget!
pro-tip: For a truly romantic evening, book dinner at a restaurant that offers an enchanting view of the sun setting.
Dubrovnik, Croatia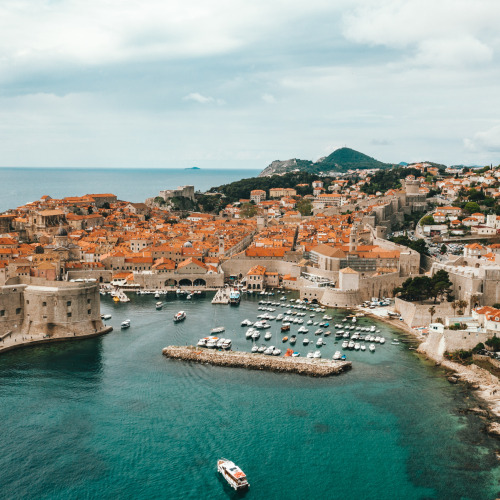 Dubrovnik, Croatia is one of the most romantic Valentine's Day destinations in Europe. The city is known for its stunning natural wonders, such as the Adriatic Sea and the beautiful walls that surround the old town. You could celebrate Valentine's Day with romantic horse-drawn carriage rides, visiting the Franciscan monastery, or enjoying a candlelit dinner at a restaurant. You could also plan a visit to the beautiful island of Lokrum – just a short boat ride from Dubrovnik. The island is home to beautiful beaches, gardens, and the ruins of the Benedictine Monastery.
Pro-tip: Treat yourself and your significant other to a rejuvenating experience at the Terme Catez thermal bath! Enjoy some much-needed relaxation in an idyllic atmosphere.
London, United Kingdom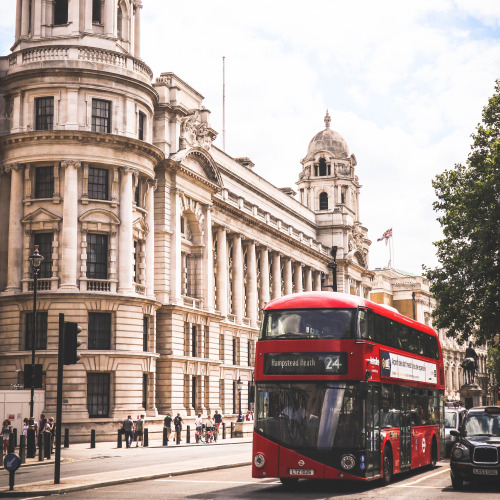 London can be one of the most romantic Valentin's day destinations for the right people.
You could start off your trip with a Valentine's Day surprise for your loved one by indulging in chocolate-covered strawberries. You could also plan a horse-drawn carriage ride through the city.
During your stay, you could visit the charming neighborhoods and explore the art galleries and museums. You can also simply take a romantic stroll through the beautiful parks and gardens.
Imagine at the end of the day, escaping to one of London's romantic inns, snuggling up with delicious hot chocolate, and simply enjoying some special time with your loved one. Check out our blog post for more inspiration about what to do in London here.
Pro-tip: treat yourself and your partner to a luxurious private tour of the city! Cruise along the Thames River or explore top landmarks in a chauffeured ride – there is no better way to spend quality time with each other.
VALENTINE'S DAY GETAWAYS IN AMERICA
Charleston, South Carolina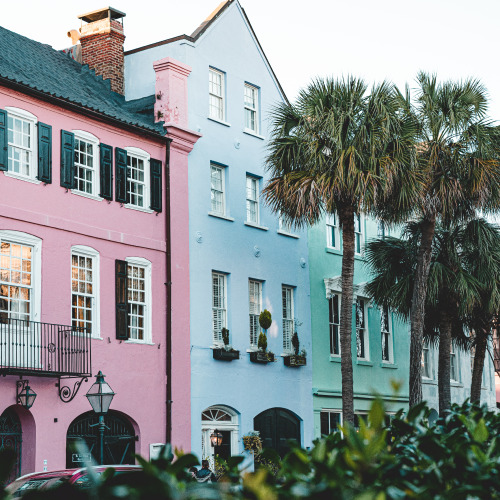 Charleston is a beautiful and romantic city that would be perfect for a romantic escape. Drop your bags off at a cozy B&B before heading out to explore the cobblestone streets and enjoy the southern charm. And why not tantalize your taste buds with a flavorful food tour of the local delicacies?
Visit iconic institutions like Fort Sumter National Monument and Waterfront Park. You can also take a romantic carriage ride around town, treat yourselves to lunch on the waterfront, or even explore the natural beauty of nearby islands.
Spend your Valentine's Day weekend in one of the most historic US cities with unique culture and culinary specialties that are sure to leave your taste buds yearning for more memories of your stay!
Pro-tip: why not try something new and unforgettable together? Book a couples' cooking class and enjoy an evening of collaboration that will result in both beautiful, tasty dishes! What could be more romantic than that?
Napa Valley, California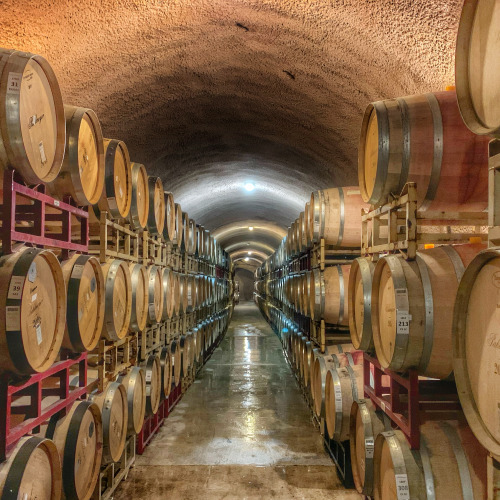 Napa Valley, California is another beautiful destination that would be perfect for Valentine's Day getaway. This dream location has rolling hills filled with picturesque vineyards, so you and your special someone can enjoy unique horseback riding in the serene countryside. What's more, don't be surprised if some taste-bud sparks as you explore the incredible wineries in the area and sample local wine varieties at one of the many wine-tasting offerings. If you're looking for winery hotels to visit for Valentine, then check out this blog post here.
And, if that isn't enough excitement for you, how about taking a hot air balloon ride to gaze upon magnificent landscapes? So make memories that will last a lifetime at Napa Valley!
New Orleans, Lousiana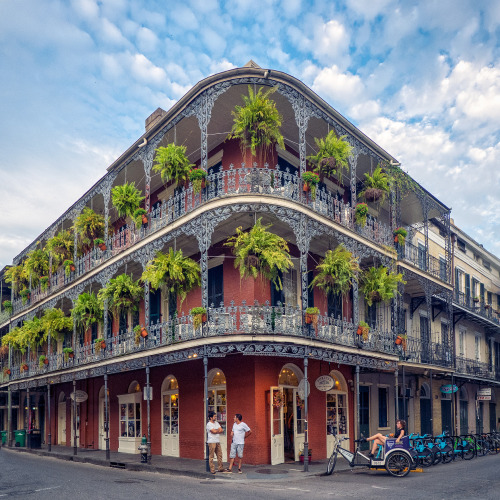 Valentine's Day is the perfect time to take a romantic getaway, and New Orleans provides an unforgettable Valentine's ride. From classic Creole cuisine to sultry jazz music playing in the streets, there are plenty of Valentine's destinations in this city that will sweep you off your feet. One of the most popular activities on Valentine's Day is exploring Bourbon Street while discovering all the city has to offer. Whether it's a Valentine's weekend of window shopping AND a romantic stroll on the riverfront, New Orleans makes for an exciting Valentine's getaway. So why not take a trip down south this Valentine's and don't forget to grab some beignets while you're there!
Key West, Florida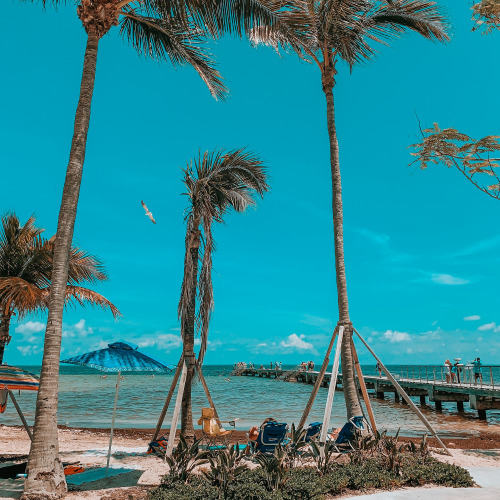 If a romantic weekend getaway to Key West, Florida sounds like the perfect Valentine's Day destination for you, then you'll definitely want to check out our recommendations.
Key west has some of the most perfect spots for couples to bond and show love. With Valentine-themed events all around, there's something special each day of your stay – from Valentine's Day Cruises and live music to beachfront dining and nightlife.
Plus it's an ideal place for indulging in some retail therapy while bonding! It is one of the most affordable Valentine's Day destinations in the US. So don't wait too long before heading out to Key West for an unforgettable Valentine's day.
Waikiki, Hawai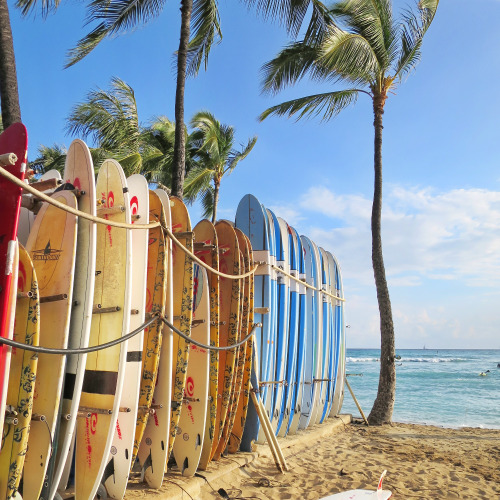 Waikiki is one of the ultimate Valentine's Day destinations, with its stunning settings and breathtaking views. Whether you are looking to rekindle your love or create unforgettable memories together, Waikiki promises an experience like no other.
The tropical island is known for its beautiful beaches, stunning sunsets, and delicious cuisine. This makes it a perfect Valentine's Day destination. You could take a walk along the beach, visit one of the romantic restaurants with a view of the ocean, or indulge in some relaxation with a couples' massage at a luxurious spa. For a more active getaway, you could also try surfing or stand-up paddleboarding!
VALENTINE'S DAY GETAWAYS IN SOUTH AMERICA
Buenos Aires, Argentina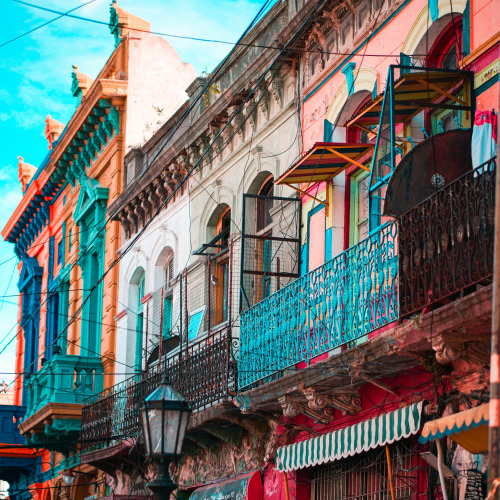 Valentine's weekend getaways are always special and for Valentine's Day, why not make it extra special by traveling to Buenos Aires, Argentina? This charming city is known for its romantic cobblestone streets and mouthwatering cuisine. Spend your getaway exploring the old streets of San Telmo and bar-hopping in Palermo Soho or take a dinner cruise around the La Boca Canal. There are plenty of romantic retreats available to choose from like boutique hotels, luxurious spas, and verdant botanical gardens. Make this Valentine's Day one to remember with an unforgettable trip to Buenos Aires!
Cartagena, Columbia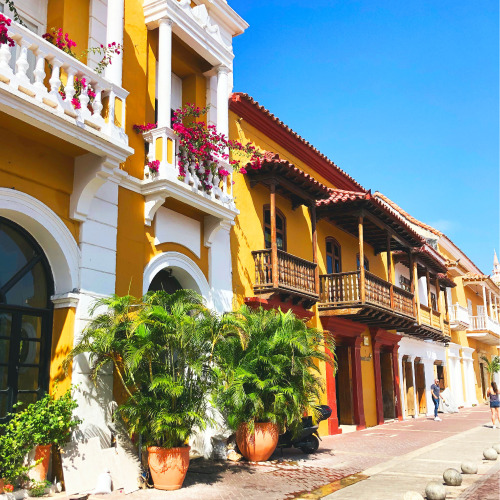 Located on the Caribbean Coast of Colombia, Cartagena is the Valentine's Day vacation of choice for many looking for a romantic adventure. With its cobbled streets, beautiful colonial architecture, and pristine beaches, it has long been a place considered among the world's most romantic destinations. Boasting excellent food and luxurious resorts, couples find themselves swept away in an area rich and steeped with culture, complete with an array of sunset cruises and local festivals to enjoy. Perhaps one of the best Valentine's Day destinations out there.
VALENTINE'S DAY GETAWAYS IN ASIA
Bali, Indonesia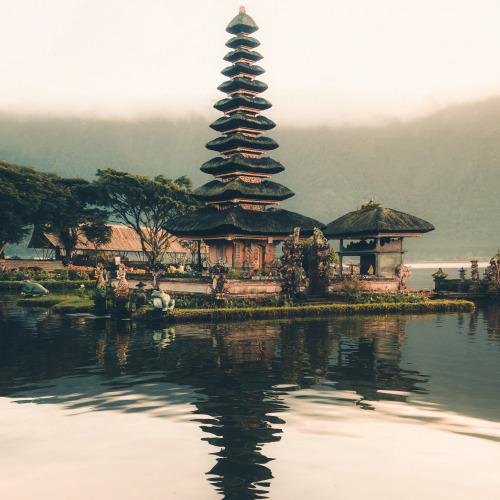 Bali is a tropical paradise with its sun-soaked white sand beaches, captivating temples, and lush rainforests. With all of these mesmerizing attractions to explore, it truly makes Bali an unforgettable destination!
Experience the romantic mood and leave behind the hustle and bustle of city life as your soak up the amazing Island vibes.
A romantic Valentine's Day getaway here would include a stay at a cozy villa with a view of the ocean, a candlelit dinner, and quality time with your partner.
This Valentine's Day, explore why a whopping three million vacationers flocked to this romantic paradise last year! Discover what captivated so many people and make the most of your Valentine's day getaway.
Koh Samui, Thailand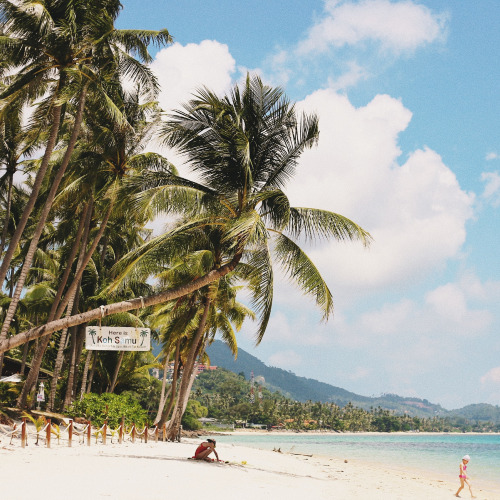 If you're lookign for stunning scenery and a special Valentine's Day destination, Koh Samui, Thailand is a great choice. With long stretches of stunning beaches, world-class restaurants, and plenty of romantic activities, this paradise has become one of the most popular Valentine's Day destinations. From relaxing massages under coconut trees to gourmet dining options as you overlook stunning views – there is something special for everyone on this gorgeous island.Get whisked away in a romantic and tranquil Valentine's Day escapade to the beautiful Koh Samui, Thailand. Let your worries melt away as you indulge in an unforgettable experience!
Nha Trang, Vietnam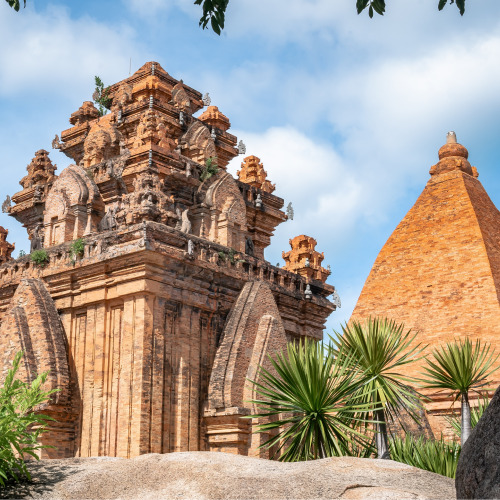 If you're looking for secluded beaches and an ultimate destination to celebrate Valentine's Day, then Nha Trang, Vietnam is the perfect romantic vacation. With beautiful turquoise waters, serene and secluded beaches, and lots of fun activities to do, you and your special someone will have a perfectly blissful time there. From helicopter rides over the city to a private boat tour in the sea, there are lots of opportunities for adventure. And at night, stroll along the beachfront or indulge in delicious cuisine at one of their famous restaurants. Wherever life takes you this Valentine's Day – it won't be complete without a memorable getaway to Nha Trang!
Now that you know the 15 most romantic cities in the world, it's time to start planning your next getaway. Whether you're looking for a sunny beach vacation or a cultural city escape, there's sure to be a destination on this list that fits your needs. What are you waiting for? Don't hesitate any longer – start planning your Valentine's Day getaway immediately!