Thailand is a country located in Southeast Asia that is well-known for its beautiful beaches and islands. In fact, Thailand has over 1,000 islands located in its waters! If you are looking for a tropical paradise to call your home for a while then one of Thailand's islands is the perfect place for you.
This guide will introduce you to some of the best Thai Islands. Provide information on what makes them so special. Let's get started and check out some of the best Islands in Thailand!
Koh Samui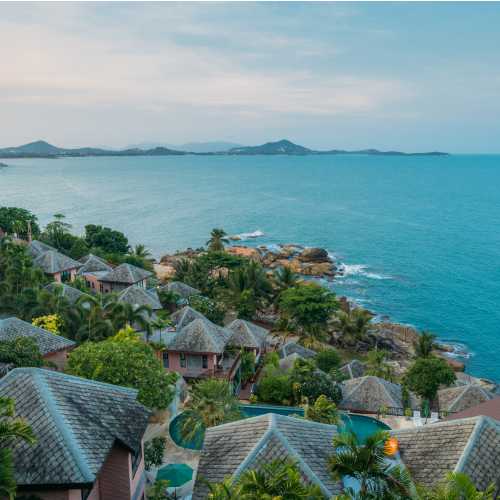 Koh Samui is the original Thai island. It used to be a backpacker's paradise because of its tropical beaches, cheap huts, and full-moon parties. Now it has grown and become even more beautiful with not-so-rustic beach bungalows that have been honed down to perfection. Koh Samui now has some of the best luxury beach resorts anywhere in the world. Several excellent beach hotels, and some first-class spas.
This makes it the perfect destination for those who want to enjoy a beach holiday in Thailand. Honeymooners can choose from luxurious hotels, beach clubs, and Michelin-starred restaurants.
Parents can stay in family-friendly hotels with childcare facilities and splash pools. Furthermore, you will get to explore Thai culture and sample the delicious homemade street food. P.s you should definitely check out the famous Wat Phra Yai temple.
Koh Phangan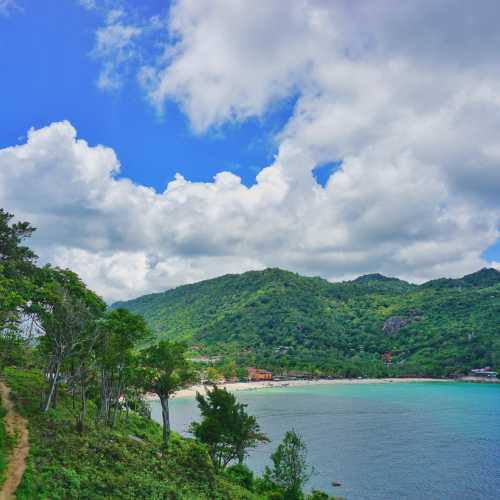 If you are looking for an unforgettable holiday trip full of three-day beach parties, pack your bags and head to Koh Phangan island in Thailand. The Haad Rin Sunrise Beach's Full Moon Parties held on this Thai island are world-famous among party lovers. Want to go to a full moon party? Go visit Koh Phangnan!
The island can see 20,000 visitors dancing and drinking on the white sands under the full moon at its peak season. If you can't make it during that time of the month, there are half-moon and black-moon parties in the intervening weeks. There is also always something going on at the beach and cocktail bars every night of the week.
Relax on the beach and sleep off the hangovers in the shade of a palm tree. There are hidden beaches miles from the throngs such as Hippie Favorite Bottle Beach, which may be one of Thailand's finest beaches. There are plenty of spas where you may receive an afternoon massage.
Koh Tao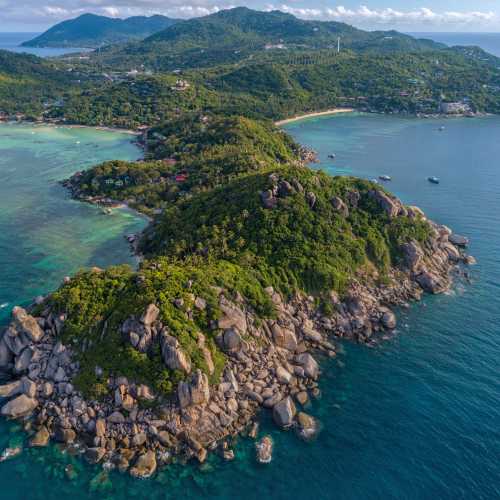 If you are looking for a place to learn how to dive, Koh Tao is one of the best places in the world. It is also one of the most affordable places to get your certification due to the competition among dive shops on the island.
This usually takes four days and includes four ocean dives. If you can't commit to a whole course, many schools offer one-day Discovery Dives where certified divers can go down to 12 meters.
Even if you are not a diver, there is still much to amuse you on this isolated island. Koh Tao has an unrivaled allure and excellent nightlife that is just a little more sophisticated than their Island neighbor Koh Phangan.
Most hotels on Koh Tao place their pools in close proximity to where novice divers clad in wetsuits will be during the day.
However, Casas del Sol are five luxurious self-catering villas that sit atop a hill. These lovely rentals come with private pools and oceanic views while accommodating up to four people comfortably.
Koh Lanta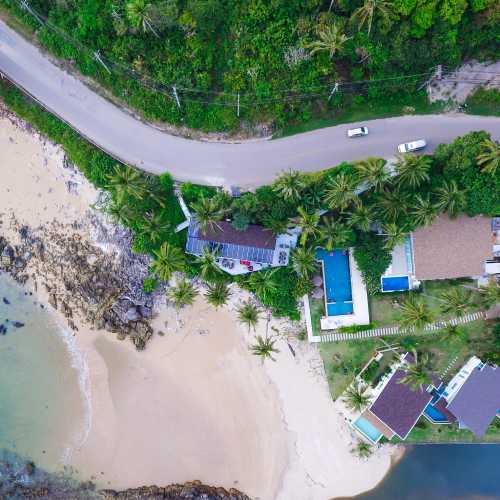 This is one of Thailand's most all-around islands. Koh Lanta Yai, the island with the most visitors, is less than an hour by boat from Krabi. The island has a variety of nature reserves and beaches, some of which are more popular than others. You can choose to stay in anything from a modest room to an extremely luxurious one.
Both types of accommodation attract a broad range of ages. If you are planning on bringing your children, don't worry about the safety hazards, the waters surrounding the island are calm.
If you want to enjoy it all on holiday, this Island has it all. Suntanning on beautiful beaches, a little world-class diving, fantastic massages, fun beach bars, and kayaking through a mangrove forest. You can also enjoy eating seafood tom yum, with the locals in friendly fishing villages are just some of what you can do there.
Koh Chang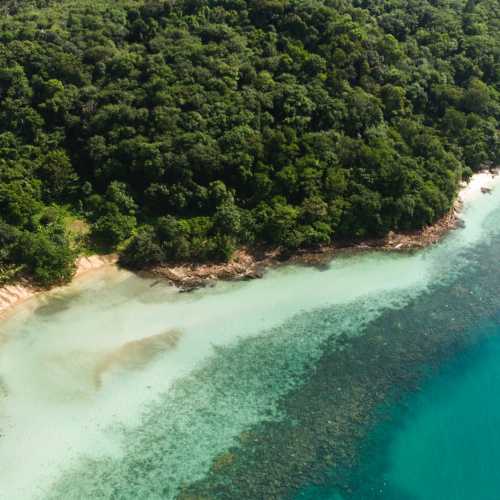 Koh Chang is known for their stunning waterfalls, natural attractions, sandy beaches, and much more. If you like a calm environment, you should definitely visit Koh Chang when you visit Thailand. They have some of the most beautiful white sand beaches. You can also go visit the elephant nature park and enjoy the natural beauty of the park.
The Island is also known for its jungle hiking trails, which are surrounded by beautiful scenery and jungle sounds.
Koh Chang is Thailand's second largest island, second to Phuket. Though most travelers spend just a few days on the Island, I believe this island deserves more time. If anything, just to soak up the lovely, peaceful atmosphere.
Koh Phi Phi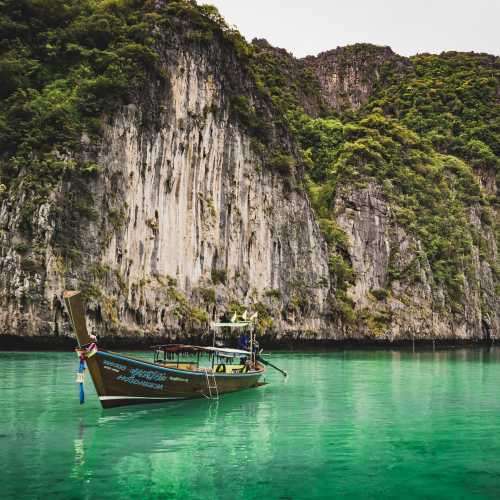 Koh Phi Phi may be the island for you if you travel alone or with single pals. After the tsunami destroyed it, it was almost completely rebuilt in recent years, with more user-friendly accommodations than ever before.
Koh Phi Phi is known for being a party island, and it draws in a young, stylish crowd who are ready to let loose. There's plenty to do on the island, from diving and snorkeling to cliff-jumping and boat trips. Koh Phi Phi Ley is also a popular destination featured in the movie "The Beach" and the beach called long beach. New Year's Eve is especially lively on Koh Phi Phi, with people welcoming in the new year with a bang.
After a long day of working, you can relax on the beach or go sightseeing. Evenings are spent browsing and socializing at seaside cafés, watching Thai dancers perform with fire and dance until late hours with new companions. You might come alone or in groups but won't depart that way.
Koh Lipe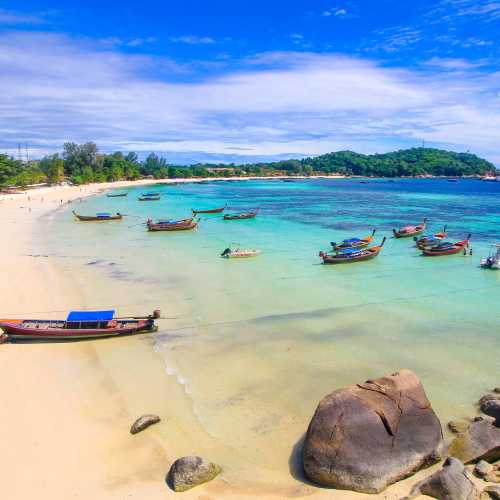 When you think of a Thai island, Koh Lipe is likely what comes to mind. Its jaw-dropping beaches are said to be some of the most beautiful in Thailand. Koh Lipe is one of 51 islands that make up Tarutao Marine Park near the Malaysian border. This gem boasts a lovely combination of being secluded and having mesmerizing beaches and luxurious hotels.
The island is only a short walk around, so you can explore it easily with your partner. Pattaya Beach has the most people and nightlife out of all the beaches, while Sunset Beach is more secluded. You can also find plenty of activities like snorkeling, diving, and tours to nearby islands, or get a couple's massage at one of the posh resorts. Or even go for a beautiful day trip around the Island. Koh Lipe is definitely one of the best places to visit for a tropical vacation.
Koh Yao Islands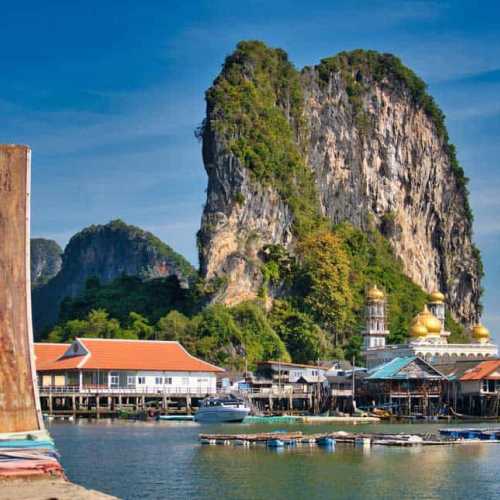 The twin islands of Koh Yao Yai and Koh Yao Noi are quite diverse. Instead of glitzy beach clubs, there are sleepy fishing villages along the shores, and locals affectionately call the 7-11 the island's only shopping mall. There is not much to see or do here, but that is part of their appeal.
Both islands are dotted with rubber plantations and rice paddies, crisscrossed by dirt tracks and a few paved roads. Rent a scooter and explore the rural villages – you are sure to find some hidden gems along the way. Relax with a Thai iced tea overlooking the mangroves, or enjoy some fresh seafood at one of the many roadside restaurants.
You may not have heard about the Islands before, but that is a part of their charm. If you have extra time while traveling in Thailand, this could be worth visiting before you go home.
Koh Samet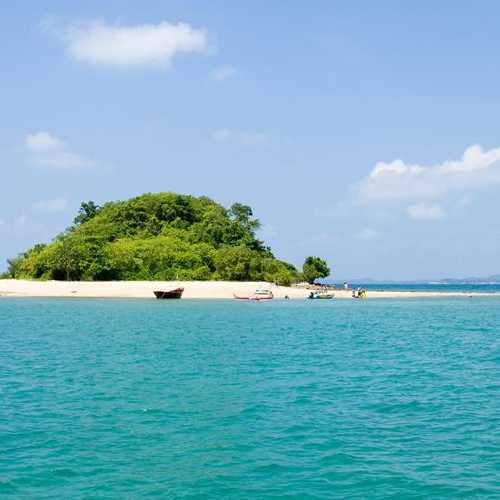 If you are looking to get away from the bustle of Bangkok for a weekend, head to Ko Samet island. You will be able to find plenty of things to do here.
Koh Samet sees very little rainfall compared to other Thai islands, making it ideal for lazy beach days. Haad Sai Kaew (Diamond Beach) is the most popular, with bars and restaurants along its scenic stretch.
Koh Kradan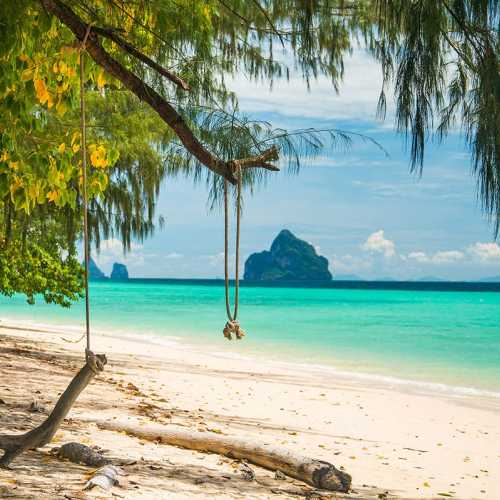 Ko Kradan, which is one of the most beautiful islands in Trang, is claimed by the Thai tourist board to be one of the most beautiful in Thailand. Ko Kradan differs from many of Thailand's larger islands in that it doesn't have a village or established roadways. Instead, it's just a seaside resort on one side and the gorgeous greenery of Hat Chao Mai National Park on the other.
You can expect to find a lengthy, powdery white sand stretch alongside a striking blue ocean at the main beach. The views are breathtaking, especially when you look over the limestone karsts and see the lively underwater coral reef. Few activities exist on Ko Kradan island, but that's what contributes to its overall appeal. People come here specifically to relax and soak in all that comes with lazy days spent by the beach.
Koh Phayam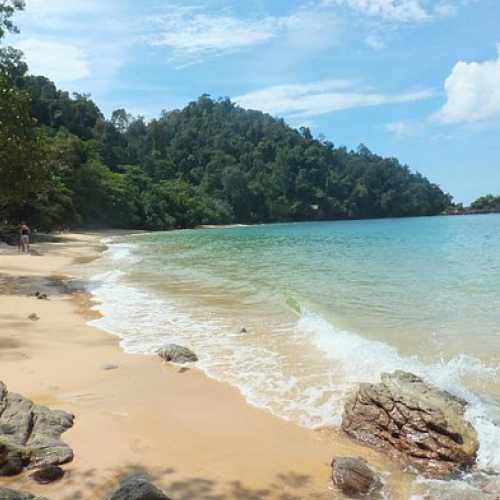 A mere 45 minutes by speedboat from the port town of Ranong takes you to Ko Phayam, an idyllic island with a population of only 500 people. The perfect place to get away from it all, or if you're feeling more adventurous, there's plenty to explore too.
And don't worry about not being able to speak the language. The locals are some of the friendliest around and always happy to help out with a smile.
The two principal beaches on Ko Phayam are Aow Yai (Big Bay) Beach, which has numerous activities like boogie boarding and surfing. The more serene Aow Khao Kwai (Buffalo Bay) Beach, characterized by its mangroves and picturesque rock formations.
Surin Islands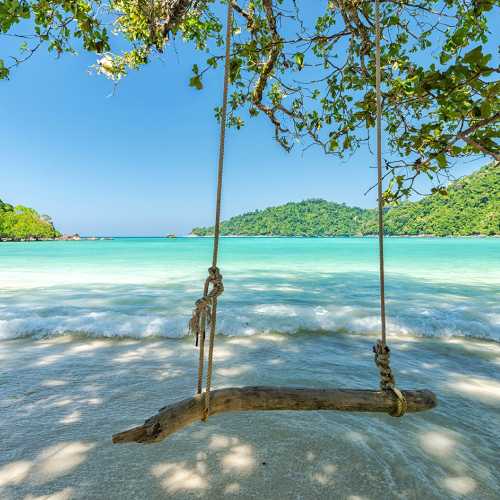 There are five islands in the Surin Islands, but Ko Surin Nua and Ko Surin Tai are the most popular. These Islands offer visitors a chance to step back in time. They have unspoiled white-sand beaches, clear water, and few commercial tourist attractions. Visitors can enjoy snorkeling, diving, hiking, and game fishing or rent a longtail boat to explore the untouched shores.
Visit a local Moken village of sea gypsies. Sleep in a tent on the beach in Ko Surin Neua. Explore Ao Chak's coral reefs that are often visited by whale sharks.
Koh Kut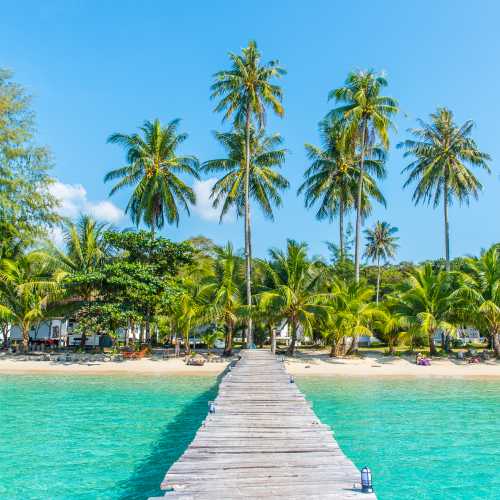 Ko Kut is a beautiful island that offers everything you could dream of for an escape-it-all vacation. Unlike Ko Chang, which is closer to Bangkok, it delivers seclusion and silence. Coconut palm beaches, wild jungles, and tumbling waterfalls are just a few of the Islands gems.
Phuket is a beautiful tropical island with a pleasant blend of basic beach bungalows and luxury resorts to select from. However, in certain locations, it is still underdeveloped. Explore the two lovely fishing towns on the east coast and relax on the free beaches. Ao Tapao Beach is a must-see.
If you're looking for something to do, sea kayaking, snorkeling, and waterfall hikes are all popular activities on the island. Many people prefer to explore by scooter because there is hardly any traffic.
Koh Mak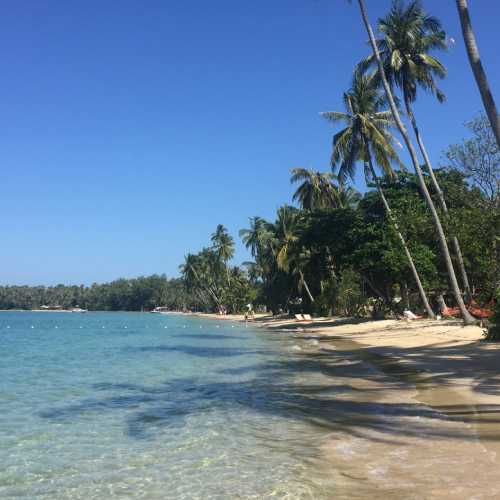 Koh Mak is a hidden gem in Thailand. It is still one of Thailand's best kept secrets. Coming in at number 10 on The Guardian's list of the ten most beautiful undiscovered islands.
Small and largely undeveloped, you won't find 7-Elevens here. But while it may not be built up, Koh Mak is definitely not boring. Spend your days practicing yoga or Muay Thai, diving, and snorkeling. You can tour rubber tree plantations, or taking up a Thai cooking class.
Other favorite activities include tennis, mountain biking, sea kayaking, beach volleyball, and beach mud wraps. You may enjoy as much activity or relaxation as you choose! This is definitely one of the best islands in Thailand.
You can find our hotels in Thailand here
Khao Yai national park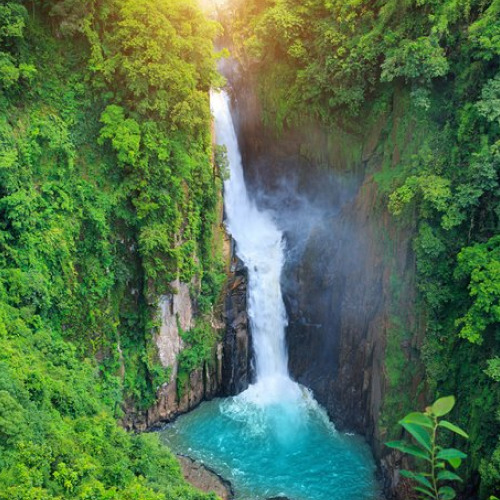 Khao Yai has one of Thailand's most visited national parks. Before you leave the mainland for the beautiful Islands of Thailand, you should visit the historical park. You can find the park 180 km from Bangkok and visit the historic city of Thailand. Khao Yai has so much to offer it is a true tourist attraction. You can go for a day trip, visit the beautiful sunflower field and the amusement park. You can also visit the national park, and watch the elephants walking down the road.
Bangkok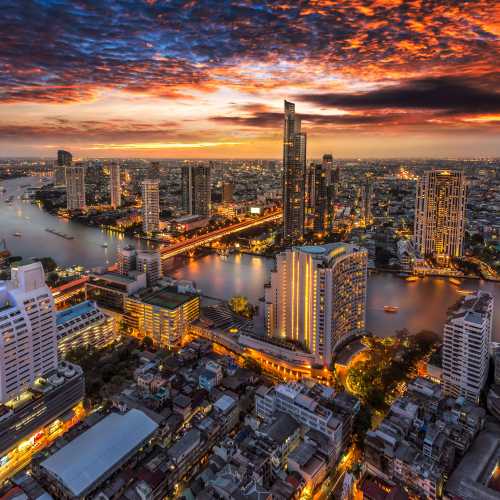 Do you have a few hours to spend before leaving the airport? Then check out this list of things to do if you have a few hours to spend before traveling back home. The capital city of central Thailand, Bangkok, has so much to offer! Even if you only have a few hours or a day to spend in the magical city. You should definitely check out some of these places.
We truly recommend that you visit the famous temple Wat Pho, it is so magical. You can also experience one of the night markets, go to Wat Phra Kaew and see the emerald buddha. You should also taste some of the delicious street food, and just enjoy the beautiful scenery. We hope that you now know where to go in Thailand and which Islands you should visit.
Before we go, we made a list of parks to visit! These are a must:
Erwan national park
Ayutthaya historical park
Sukhothai historical park
Khao Yai national park
Khao Sok national park
Doi Inthanon national park
Black mountain water park
So what are you waiting for? Start planning your next vacation to Thailand and explore some of these amazing islands. With our help, you're sure to have an unforgettable trip. If you are looking for an unforgettable island adventure, Thailand is the place to be. With so many stunning islands to choose from, it can be hard to know where to start. You can find anything from scuba diving, lush tropical forests, rock climbing, national parks, luxury resorts, and much more! We hope that you liked this post about the best Islands in Thailand: A guide to paradise!
Have you been to any of these islands in Thailand before? If so, we want to hear all about your experiences in the comments below.
Want to book your next trip now? Book here www.ecohotels.com