Copenhagen is the epitome of Scandi cool. As if that was not enough, Copenhagen is also one of the most sustainable cities in the world. Whether it's your first visit or one of many, here is a list of the top 10 things to do in Copenhagen. Discover the locals' favorite places, beautiful parks, and more of Copenhagen's wonders.
::
#1 CopenHot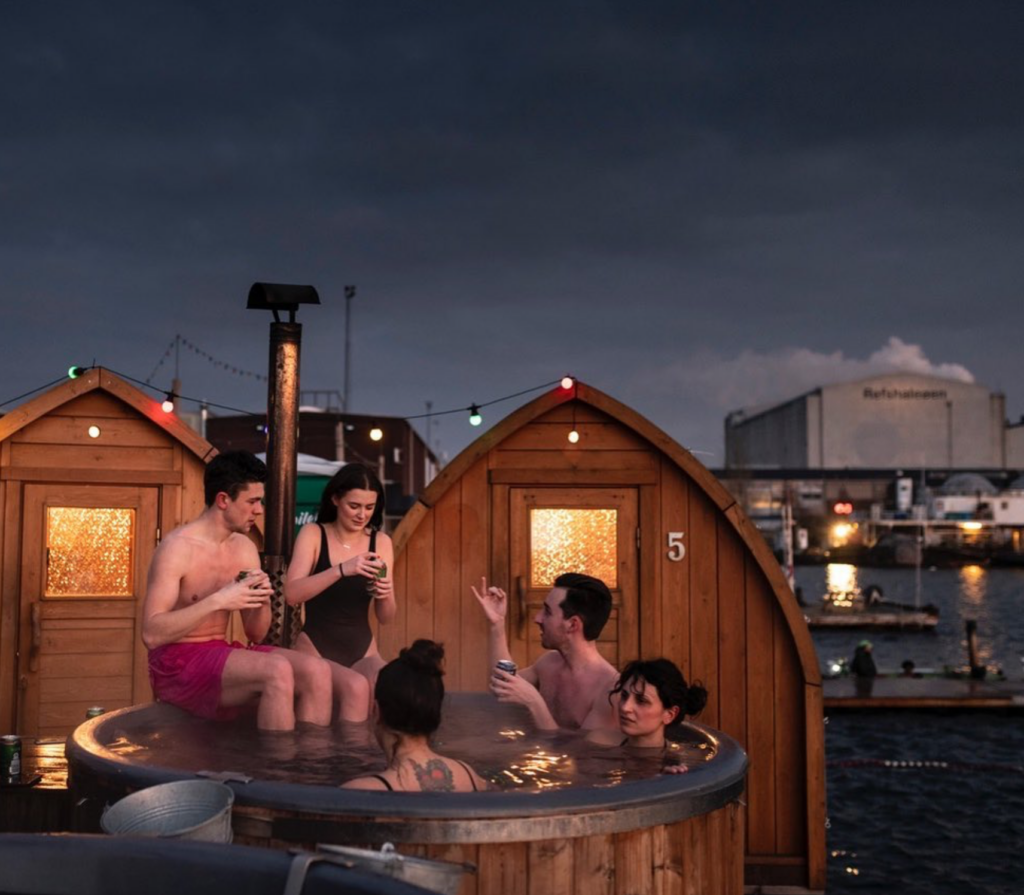 A thing you absolutely must try when visiting Copenhagen during summertime is CopenHot! The concept is New Nordic Wellness – wilderness facilities in an urban setting. Perched right on the water's edge in the industrial-hip Nordhavn neighborhood, a cluster of wooden hot tubs and saunas overlook the water. Barrel-wood hot tubs are filled with clean, mineral-rich saltwater and heated from below by a fire. Also, try the new concept of Sailing Hot Tubs. The coveted sailing spas fit five people in a floating hot tub that navigates the canals of Copenhagen. Bring your best friends and chill out in a cool and new-invented setting. Check it out here.
#2 CopenHill
Designed by Danish architect Bjarke Ingels, CopenHill is a multi-use waste-to-energy plant. Know you think; "Why would anyone possibly want to visit a waste-to-energy plant?" Well, the building is an architectural sensation that's surely worth a visit. The building has an all-year-round ski slope, a climbing wall, and trekking paths. End your day with a well-deserved beer or coffee at the café situated on top of the hill. Check it out here.
3# Tivoli Gardens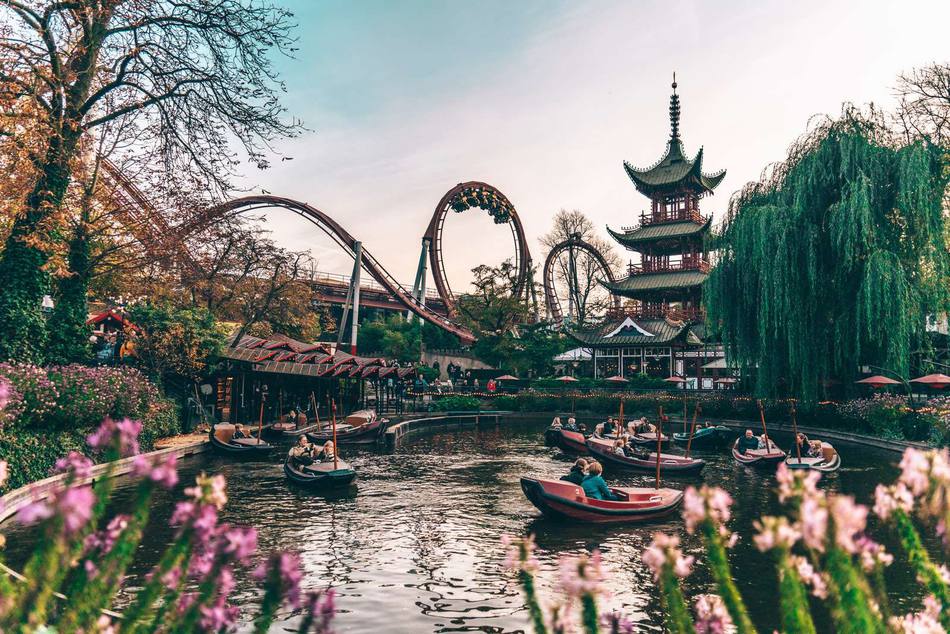 A very rare sight! This famous amusement park combines manicured gardens and roller coasters in the very heart of Copenhagen. Tivoli Gardens is the second-oldest operating amusement park in the world and has attracted visitors since the 19th century. Not surprisingly, the gardens inspired both Hans Christian Andersen and Walt Disney, who both visited back in time. Visit at night, when thousands of sparkling lights make it look like a fairytale. Be sure to grab lunch or dinner at the restaurant Gemyse, where plant-forward dishes are served inside a large, leafy greenhouse. Check it out here.
#4 Nyhavn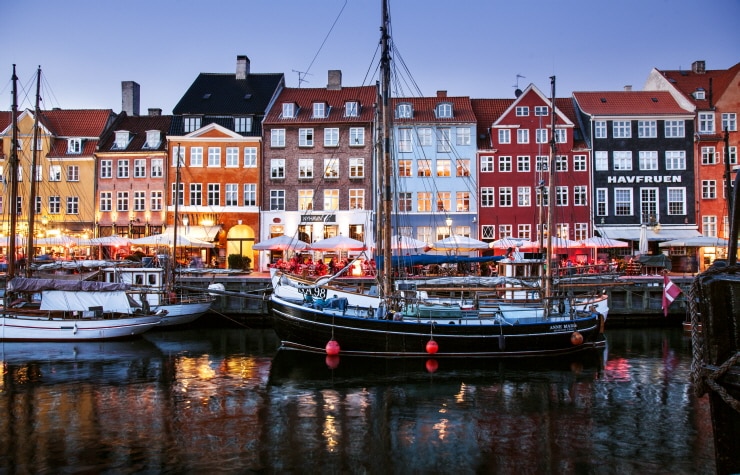 Especially during summer, Nyhavn is the perfect place to end a long day with a cold beer on the quay like the locals or at one of the many restaurants. Originally, Nyhavn was a busy commercial port where ships from all over the world docked. The area was teeming with sailors, ladies of pleasure, pubs, and alehouses. Today the beautiful multi-colored houses and restaurants dominate the old port. Nyhavn abounds with people enjoying the relaxed atmosphere, jazz music, and great food.
#5 Frederiksberg Garden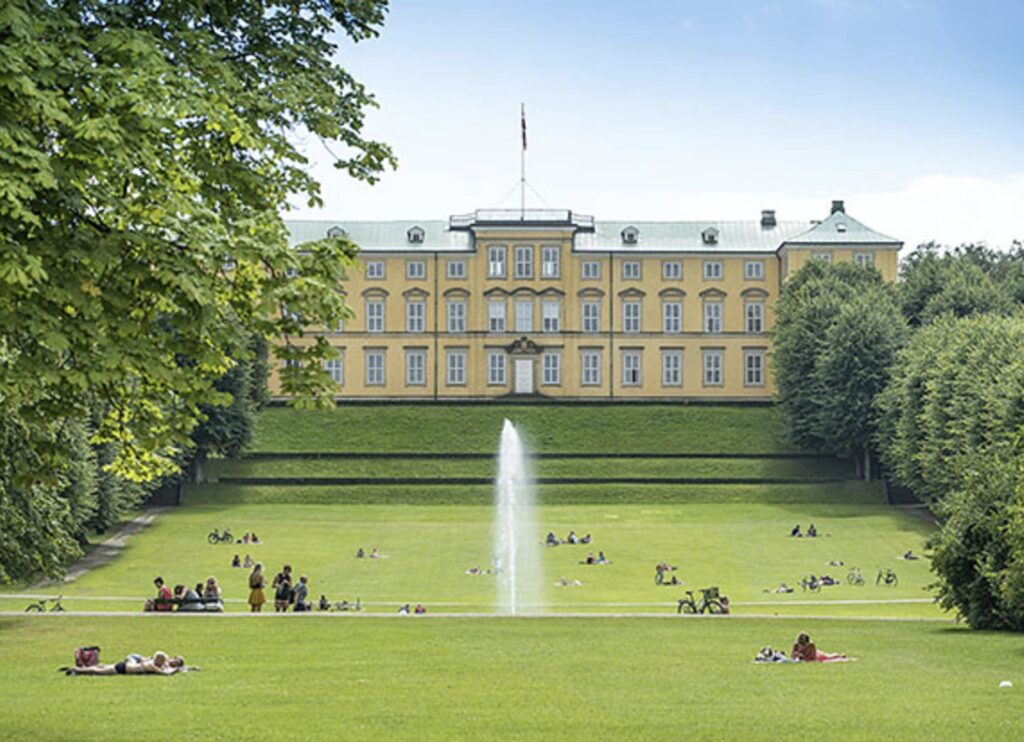 Gardens and parks are scattered all over Copenhagen, and you are never far from a green oasis. These are the perfect spots to relax, sunbathe, go for a stroll, or have a picnic. Frederiksberg Gardens are a popular park with canals, a beautiful castle, and spots from where you can watch elephants playing in Copenhagen Zoo. With its rich flora and fauna, the garden never fails to impress all the senses.
#6 GoBoat Islands Brygge
Discover Copenhagen from the water as captain of your private solar-powered picnic boat in Copenhagen's harbor and canals. You can rent a sustainable picnic boat at the GoBoat pavilion next to Islands Brygge harbor bath and embark on an amazing maritime experience with your friends and family. Go sightseeing with yourself as the tour guide and find a hidden place to enjoy tapas or a cold glass of white wine, which can be bought at the Go Deli when renting a boat. Check it out here.
#7 The Meat Packing District (Kødbyen)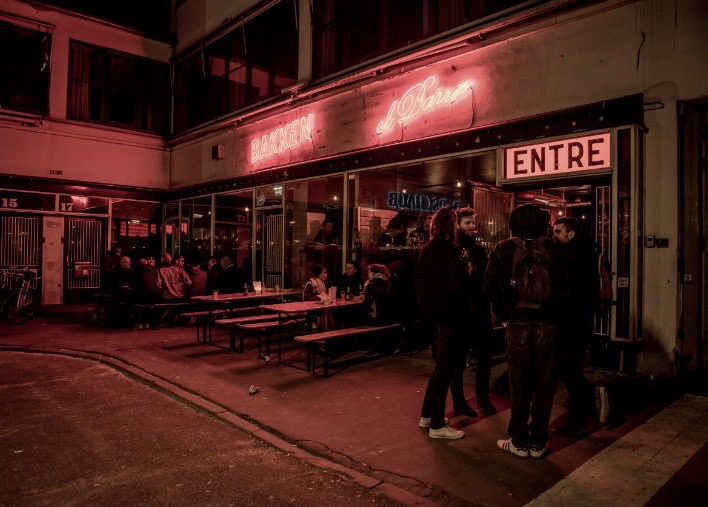 The Meatpacking District used to be home to Copenhagen's meat industry businesses. In recent years, it has become a creative cluster with trendy nightlife and endless high-quality restaurants. The Meatpacking District is now one of Copenhagen's hot spots and here you will find the city's coolest crowd. Apart from the hip restaurants, street food, and underground bars, special events like concerts and markets take place all year round, adding an exciting note to the already vivid atmosphere. Check it out here.
#8 Ny Carlsberg Glyptotek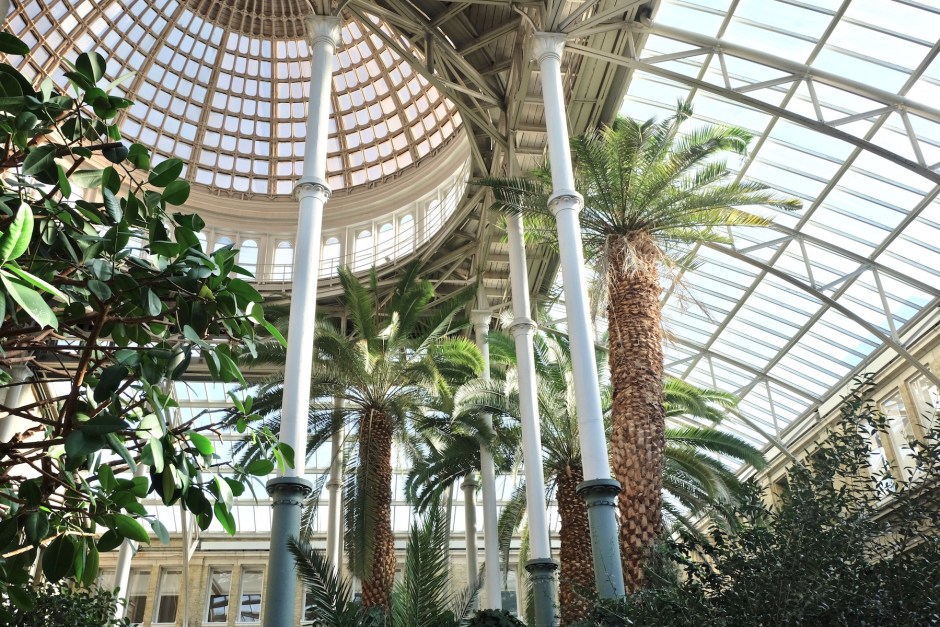 This beautiful museum, founded in 1888, invites you to discover Northern Europe's largest collection of Ancient Mediterranean art and visit the leading collection of French Impressionist paintings in Denmark. The heart of the museum is the classic 1906 sub-tropical winter garden with tall palm trees, a fountain, and a fish pool. Check it out here.
#9 The Alchemist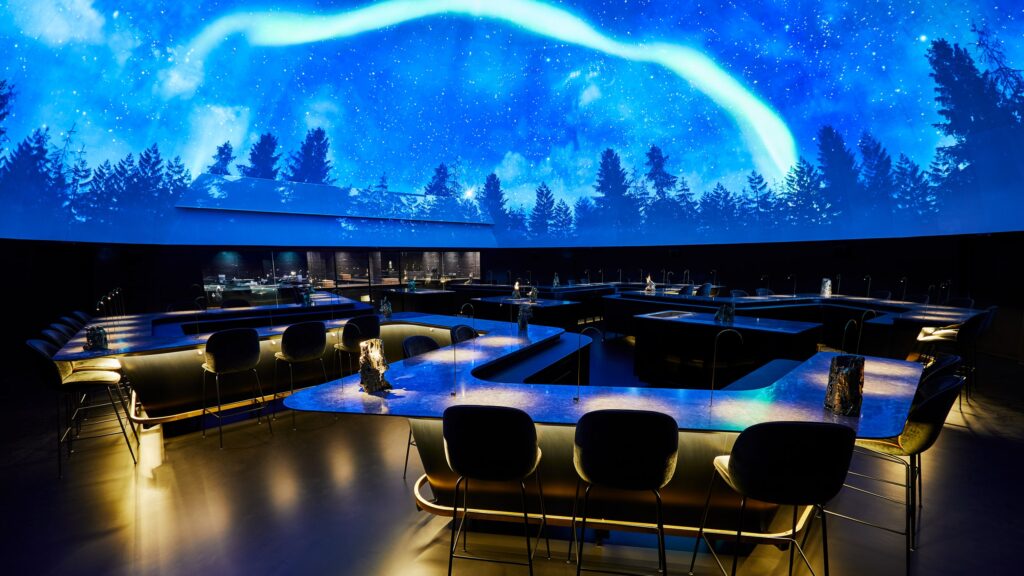 Copenhagens most hyped restaurant! And with good reason. An immersive and perfectly choreographed dining experience awaits! The 50-course dinner is divided into 5 acts, served at various locations, including a spectacular planetarium-like dome. Dishes are technically complex and highly creative with dramatic contrasts; some make a statement about global issues, such as plastic pollution in the oceans or overcrowding in chicken farms. It looks of nothing from the outside, but as if you have just said a secret password, the enormous, heavy doors silently open, revealing a mysterious universe, and you will get a sense that you are about to experience something extraordinary. Check it out here.
#10 Reffen – Street food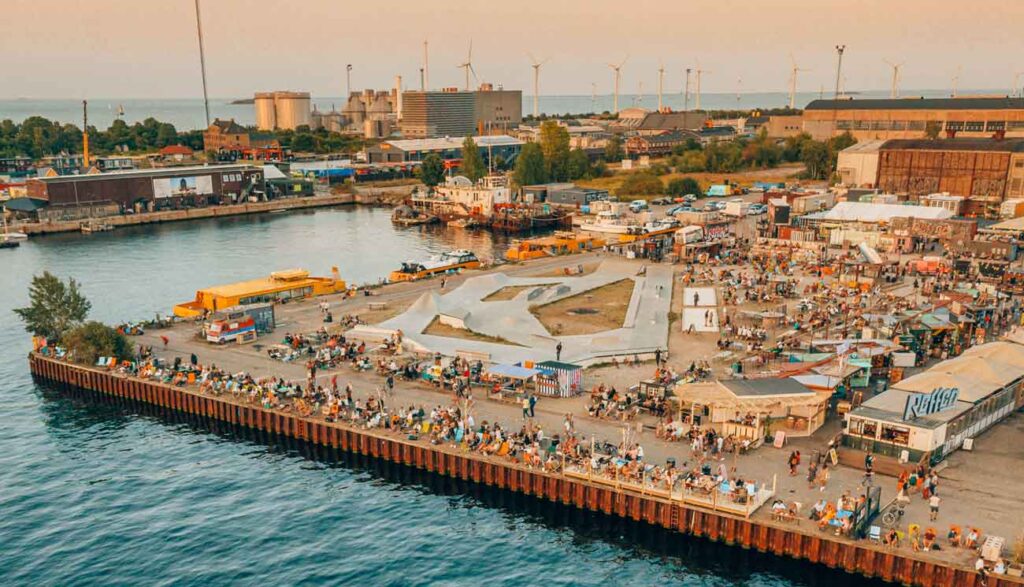 Reffen is an organic street food market and urban area for start-ups, innovation, and creativity in Copenhagen. You'll find more than 50 start-ups in the form of food stalls, bars, and creative workshops. Reffen consists of a 6000m2 area, and there is access to another 4000m2 area by the water, which is perfect for enjoying your dishes and drinks with front-row views of Copenhagen harbor. If you're visiting during the colder seasons, do not fret. Reffen recently added Werkstatt, an old machine hall, to the mix. Here you can enjoy drinks and delicious food all year round. Check it out here.