Whether you're looking to get away with your partner or just need a break from the kiddos, adult-only hotels offer a unique experience that's perfect for those looking for a little R&R. From all-inclusive resorts to modern properties in the heart of city action, here are 10 of the best adults-only hotels in the world. These awesome properties cater to grownups seeking some peace and quiet – and maybe a little bit of romance.
Galley Bay Resort & Spa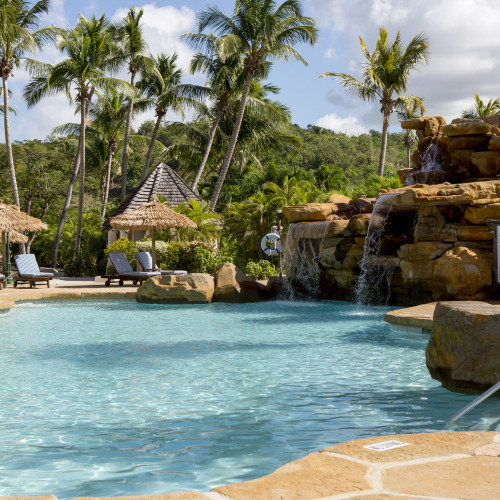 Are you looking for a beach vacation that doesn't sacrifice luxury or sustainability? Look no further than Galley Bay Resort & Spa, an inclusive hotel. Located on the stunning Antiguan coast, this intimate adult-only hotel offers all the comforts and amenities of a top-notch resort while still being mindful of its impact on the environment. The resort has achieved Green Globe certification, meaning they have taken steps to reduce its carbon footprint and protect natural resources. Galley Bay is committed to preserving the beauty of its Caribbean paradise for future generations to enjoy. So come relax and escape at Galley Bay Resort & Spa, where relaxation and responsibility go hand in hand.
Casa Velas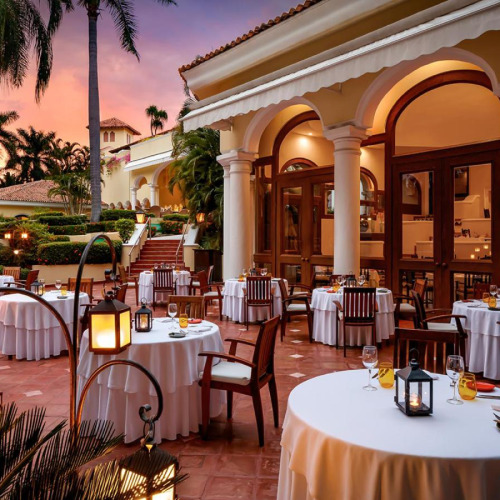 Cara Velas is an adults-only boutique hotel and ocean club in Mexico. From the moment you arrive, you will be treated to five-star service and amenities in a tranquil setting. And while you relax and enjoy yourself, you can also feel good about your stay at Casa Velas. The hotel has achieved EarthCheck certification, meaning they have made significant efforts to minimize its environmental impact and operate sustainably. So, whether you want to lounge by the pool with a refreshing drink in hand or have a romantic dinner overlooking the ocean, Casa Velas is the perfect escape for adults looking for luxury and eco-consciousness.
Four Views Baia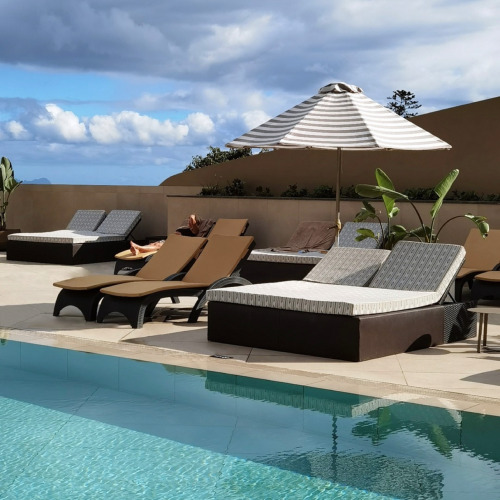 If you're looking for an adults-only getaway in Portugal, then look no further! Four Views Baia Hotel offers stunning views of mountains, cities, and bays from its elevated position on the hillside. You can relax by the heated indoor or outdoor pool, or treat yourself to a spa day. And don't forget all the delicious food options at their restaurant and bar. Not to mention, the hotel is ISO14001 certified, so you can feel good about your eco-friendly stay.
The hotel is a mere 5-minute walk from city centre, which means that you easily explore the beautiful city of Funchal. Some local attractions near the hotel include Baltazar Dias Theatre, high street shopping at Rua Fernao d'ORnelas, and the historical Quinta das Cruzes.
So come soak up some sun and enjoy the adult-only atmosphere at Baia in Portugal, and enjoy all that Funchal has to offer.
Cook's Club El Gouna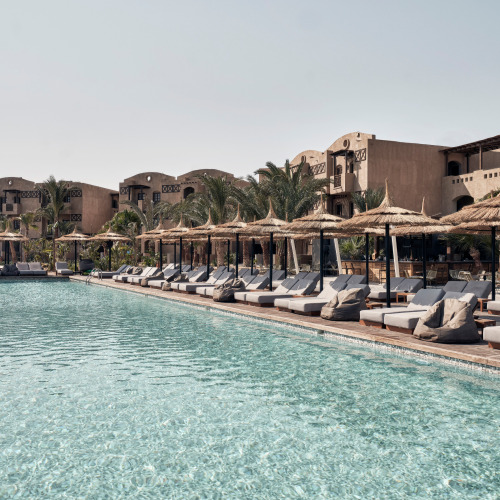 This Egyptian hotel is not only an adults-only space, but it also brings the North Coast lifestyle to the Red Sea with its resident DJ and pool chillout area. And if that wasn't enough the hotel was recently completely renovated and now features stylish dark grey tones complemented by Bedouin-inspired decor. But any eco-conscious traveler will appreciate the fact that Cook's Club El Gouna holds a Green Star Hotel certification for its efforts to reduce its environmental impact. For example, it offers guests organic and local food, uses solar panels, and even runs beach clean-ups!
No visit to Egypt would be complete without a trip into the desert. Cook's Club El Gouna offers a range of different hiking tours so that you can experience the golden sand and rolling desert dunes through the eyes of a local. That's why we strongly recommend checking out one of the desert tours.
Wyndham Alltra Playa del Carmen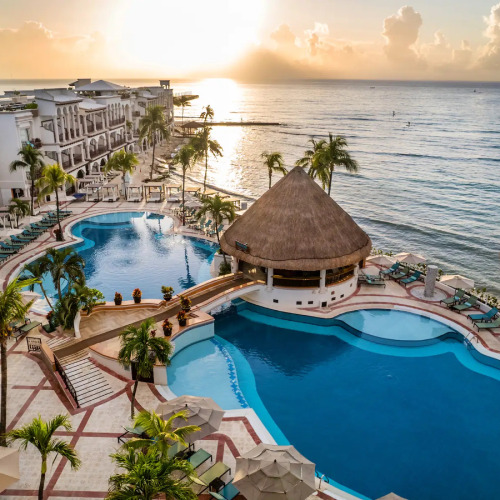 This beautiful Green Globe-certified hotel in Mexico is located in the prime touristic area of Playa del Carmen. Here, you are sure to have a relaxing and wonderful stay. Not only does it offer facilities like 24-hour room service, free Wi-Fi, a convenience store, and daily housekeeping, but it is also holder of a Green Globe certification. Whether you want to soak in the hot tub or get a workout in the fitness center, you can do so while also knowing that you are supporting eco-friendly practices. Plus, with comfortable guestrooms and an outdoor pool, what more could you ask for in vacation accommodation?
Minos Palace Hotel & Suites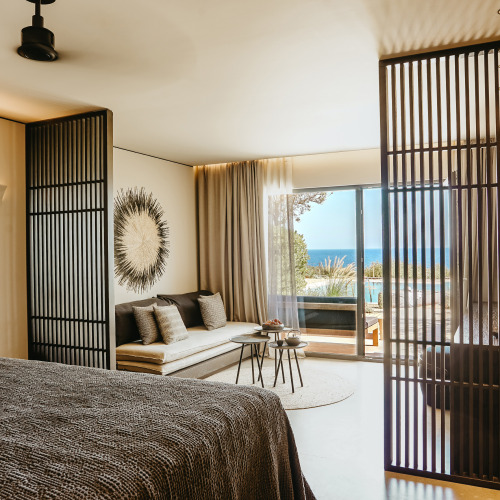 Are you seeking a luxury, adult-only escape in beautiful Greece? Look no further than Minos Palace Hotel & Suites. This 5-star hotel is located on a piece of land with astounding 360° views of the Mediterranean sea. As a Travellife-certified resort, you can trust that this hotel has sustainable and environmentally-friendly practices. With beautifully landscaped grounds and minimalist design, this hotel invites you to relax and soak up the warm Greek sun from your own private balcony with a view of Mirabello Bay. The upscale services and tastefully furnished rooms make for a truly indulgent retreat for couples or individuals seeking tranquility and romance.
Coral Suites & Spa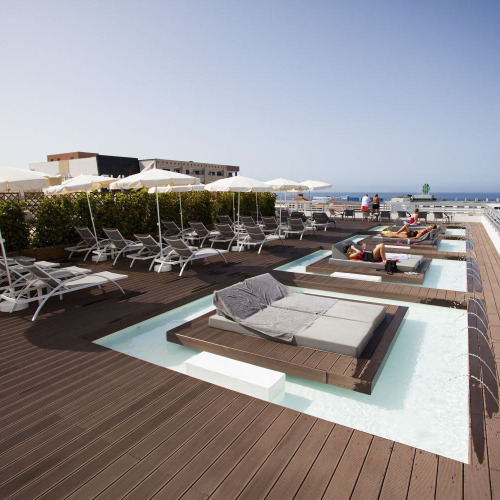 If you're planning a trip to Tenerife, we recommend staying at Coral Suites & Spa. It is located in the heart of Playa de las Americas, which is the party capital of Tenerife. At this hotel, you can even enjoy live music in its fully refurbished Lobby Bar. The modern nordic design and tasteful decor create an exclusive and relaxing atmosphere, which is perfect for couples or friends.
And with its Biosphere certification, you can rest assured that your stay is eco-friendly. So kick back, relax, and enjoy all that Coral Suites & Spa has to offer.
Lindos Village Resort & Spa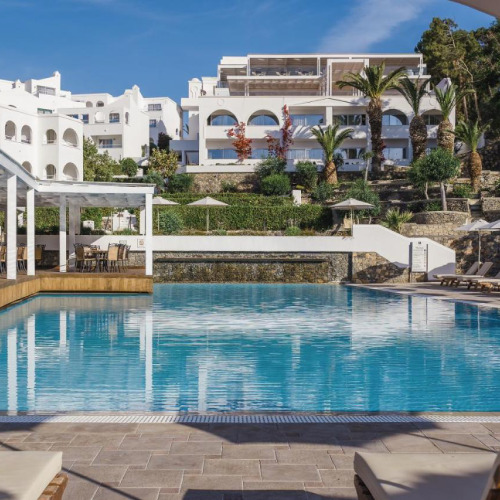 Lindon Village Resort & Spa is located in beautiful Rhodes, Greece. In addition to being a haven for adults to unwind, the resort is also dedicated to sustainability and has achieved a Green Key certification. From ecological cleaning products to water reduction, the resort is constantly striving to reduce its environmental impact. So you can rest assured with your green choice of accommodation. Plus, with Rhodes' gorgeous beaches and historical sites, you'll have plenty to explore while enjoying your adult-only getaway at Lindos Village Resort & Spa.
Also, this hotel aims to create long-lasting memories, which is why the concierge service can help organize all kinds of day trips. For example, you can go on sailing trips, jeep safaris, or romantic evenings by the sea. You can also take cooking and ceramic lessons!
Hotel Gran Canaria Princess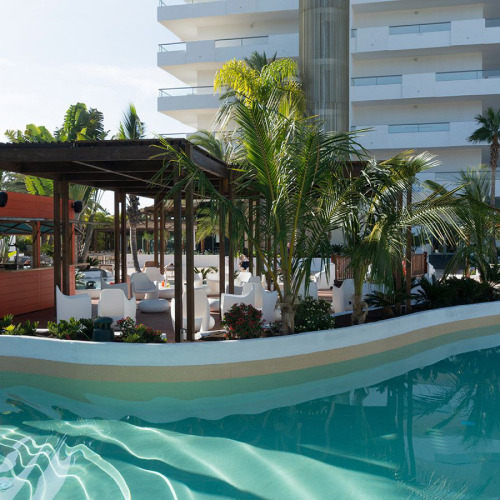 this 4-star hotel is located in the center of Playa del Ingles in Gran Canaria, Spain. This is the place to be if you want a vacation filled with lively nightlife and be surrounded by happy party people. However, when you need to unwind or relax after a night of drinking, you can enjoy the zen-style wellness area with Balinese beds and outdoor jacuzzis. You can also enjoy the stunning views of the ocean and nearby mountains from your balcony. In the restaurant, you can enjoy some international and local specialties – either inside or on the outdoor terrace.
So whether you want to enjoy sine peace and quiet or party all night long, this Travellife-certified hotel can give both.
Coral Ocean View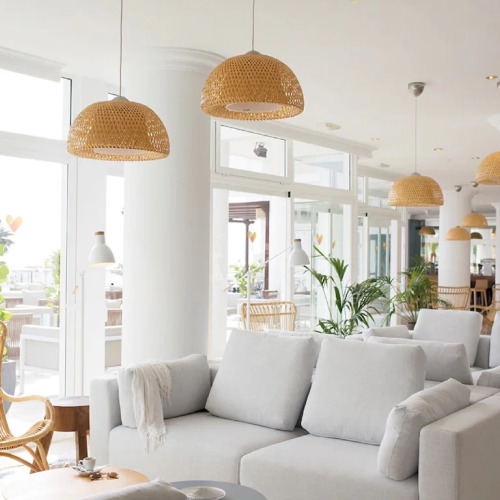 Coral Ocean View is one of the top places to stay if you're looking to visit the south of Tenerife. It is located in an unbeatable area close to the popular Troya Beach and its promenade, the amazing Siam park, and an extensive offer of restaurants and bars, as well as various leisure. This Biosphere-certified hotel offers a variety of services to make your getaway amazing. From a fitness center to jacuzzis and swimming pools, this hotel is dedicated to ensuring its guests a relaxing stay.
We hope this article helped give you some inspiration for planning your next adults-only getaway. There are endless possibilities when it comes to amazing destinations and fantastic hotels that cater to an adult crowd. Where will you go on your next trip? Start planning now and thanks for reading!