Imagine dipping your toes into a sunny roof terrace pool in Barcelona while you have your favorite drink and enjoy the scenic urban view. Or maybe swimming in one of the longest pools in Dubai. If you are looking for a getaway while still being in the city, these hotels have the best urban pools to relax by. We list the top-rated and best urban pools in the world that stand up for their luxury design and eco-awareness. Which one would you swim in?
#1 BEST DESIGN: MANON LES SUITES, COPENHAGEN, DENMARK
Dive into a piece of Bali in the heart of Copenhagen.
A 5-star hot spot in Copenhagen and right in the middle of the city's most attractive sights, a stay at Manon Les Suites will be a dream experience that you will never forget. At Manon Les Suites, bohemian luxury, breathtaking design, and a festive atmosphere meet sustainable and quality food, drinks, and service.
Manon Les Suites has 87 suites available and surrounds an outstanding Bali-style indoor pool with a lounge area. The hotel also offers extended fitness facilities as well as a fantastic rooftop terrace.
Manon Les Suites takes the Guldsmeden Hotels concept to a new level. The relaxed, sustainable lifestyle in a hip, happy and lush environment is the perfect urban base for friends, couples, or families looking to enjoy everything that Copenhagen has to offer.
Green Globe certified Guldsmeden Hotels are pioneers in sustainable hotel operation. They have set the highest standards for sustainability worldwide. During your stay, you will be a part of an inspiring and eco-friendly universe that recycle, reuse and reduce whenever possible.
#2 MOST EXCLUSIVE: THE H DUBAI, DUBAI, EMIRATES, U.A.E.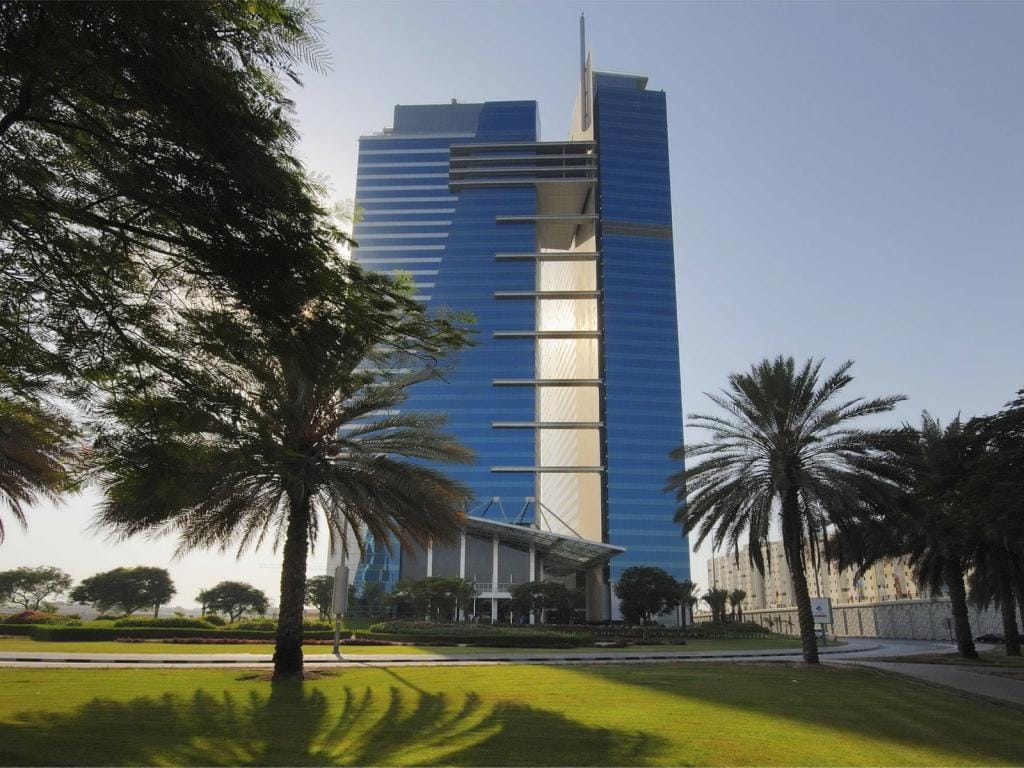 5-star holistic wellness close to Dubai's city center.
H Dubai is a gateway to the Middle East's most dynamic city. It is just a short distance from all of the city's main attractions and business districts, including Burj Khalifa, Dubai Mall, Dubai Frame, Dubai Garden Glow, La Mer Beach, and Dubai World Trade Centre.
The 5-star hotel boasts a world-class collection of 236 spacious rooms and suites, a residential tower, an office tower, and a dynamic events center. A stay at The H Dubai promises the best of both worlds.
Embark on a culinary journey across 11 dining outlets offering diverse cuisines and daily live entertainment. Rejuvenate at the award-winning Mandara Spa, or spend relaxing days at the outdoor pool.
A dedicated floor is available for modern meeting, conference, and banqueting facilities. The H Dubai is truly a destination of life and style. It provides a perfect blend of amenities and location for both business and leisure travelers.
We hope you got inspired to book your eco-luxury getaway with EcoHotels.com. Check out more of our blog posts here. Which urban pool would you dip in? Let us know in the comment section below!