Kyoto City, one of Japan's crown jewels, beckons travelers with its unparalleled charm. Steeped in centuries of history, this ancient city stands as a testament to Japan's rich cultural heritage.
Kyoto was once called Heian-kyō and was the capital city of Japan for more than a thousand years.
It's not just a place; it's an experience. As you wander through its timeless streets, you'll uncover the echoes of emperors and the whispers of geishas. The allure of Kyoto City, distinct from the hustle and bustle of other cities, is its serene beauty, encapsulated in lush gardens, awe-inspiring temples, and the serene Arashiyama Bamboo Grove. In this Kyoto travel guide, we'll unveil the secrets of this captivating destination, helping you make the most of your visit.
Getting to Kyoto
Getting to Kyoto is a breeze. The journey begins with a touchdown at either Kansai International Airport or Itami Airport, both offering convenient access to the city. From Kansai International, you can hop on the Haruka Express, which whisks you straight to Kyoto Station in under 90 minutes. If you're flying into Itami Airport, a quick bus ride can get you to Kyoto's doorstep.
Upon arrival, you'll find that Kyoto's transportation options are just as straightforward. Whether you're taking the subway from Gion Shijo Station or embarking on a scenic bus trip, this city ensures your travel within Kyoto is smooth and efficient. Later in this guide, we'll delve into the various modes of transportation available in Kyoto, making sure you know how to get around with ease.
When to Visit Kyoto
When to Visit Kyoto? That's the big question for many tourists. The answer depends on what you're after. For cool temperatures and breathtaking cherry blossom trees, April is your golden ticket. Springtime turns Kyoto into a pink paradise.
But if you prefer fewer crowds, June is your go-to month, and you can savor the city's serene beauty. Throughout the year, Kyoto hosts various festivals, such as the Gion Matsuri in July, a grand spectacle you wouldn't want to miss. In our Kyoto travel guide, we'll help you time your trip just right so you can experience the best of what this enchanting city has to offer.
Accommodation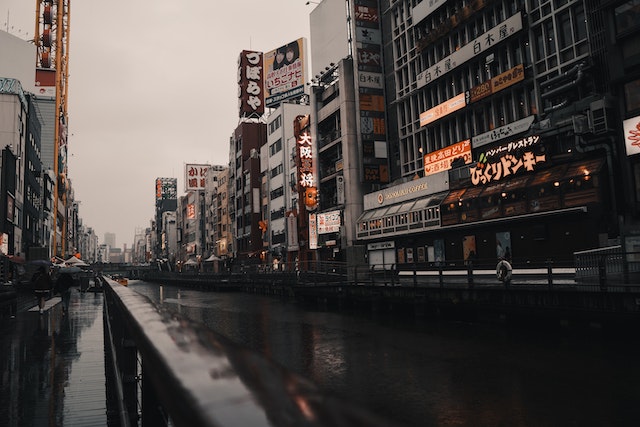 When it comes to accommodation in Kyoto, your options are as diverse as the city itself. Whether you're a couple seeking romance, a solo traveler in search of adventure, a party enthusiast, a budget-conscious explorer, or a luxury aficionado, Kyoto's neighborhoods have you covered.
Central Kyoto: Ideal for couples, this area places you in the heart of Kyoto's historic charm. Stroll hand-in-hand through Gion's cobbled streets, where you might catch a glimpse of a geisha. Immerse yourselves in cultural experiences and romantic tea ceremonies.
Solo Travelers: To embrace the spirit of adventure, explore the Arashiyama district. The iconic bamboo grove and the serene Togetsukyo Bridge await your solitary exploration.
Party Enthusiasts: Pontocho, Kyoto's nightlife hub, is your go-to place. The narrow alleyways are lined with bars, restaurants, and clubs.
Budget Explorers: Look no further than the Kyoto Station area for affordable accommodations.
Luxury Aficionados: If opulence is your preference, Higashiyama is your sanctuary.
And for easy booking, explore options on EcoHotels.com, ensuring your comfort and convenience while you explore this mesmerizing city.
Top Attractions Around Kyoto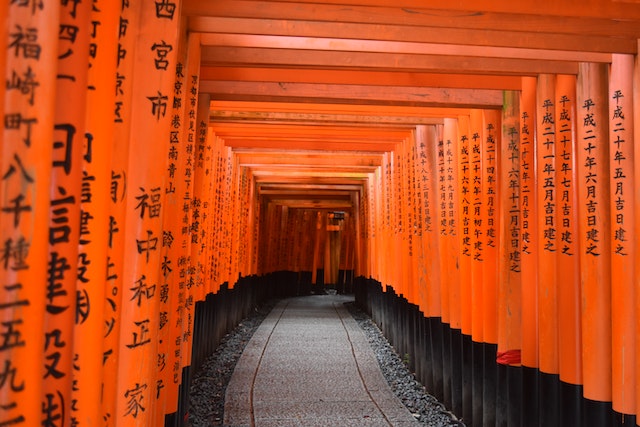 Explore Kyoto, where the magic of traditional Japanese culture comes to life. Start your journey with historic temples and shrines. The iconic Kinkaku-ji temple, a golden pavilion, shimmers in the sunlight, while Fushimi Inari Taisha beckons with its famous vermilion gates. Discover zen gardens like Ryoan-ji, offering tranquility amidst meticulously placed stones. Wander through the enchanting Arashiyama Bamboo Grove, a picture of serene beauty.
Delve into cultural experiences with traditional tea ceremonies, immersing yourself in the art of matcha. And don't forget the geisha districts like Gion, where the spirit of the Edo period endures. Amid the popular attractions, seek out hidden gems like the Tofuku-ji Temple, a UNESCO World Heritage Site with stunning autumn foliage, and the enchanting Byodoin Temple in Uji, known for its iconic Phoenix Hall. Kyoto's treasures await at every turn, offering a rich tapestry of experiences that you won't find anywhere else.
Food and Dining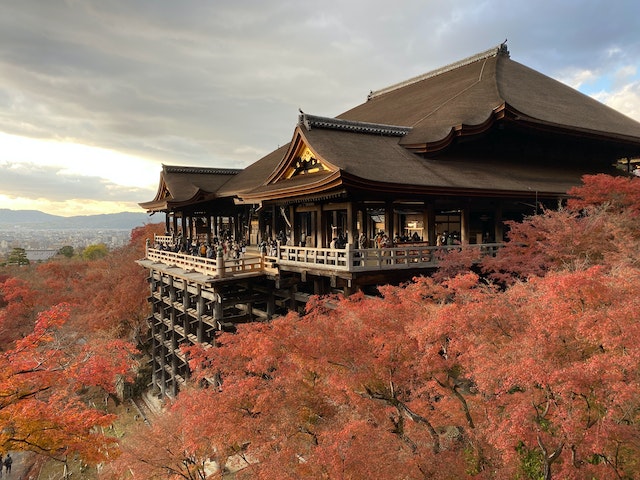 Japanese cuisine in Kyoto is a culinary journey like no other. Indulge in the delicate art of Kaiseki, a multi-course meal that's a feast for both the eyes and taste buds. Savor Yudofu, a tofu hot pot dish, in a traditional restaurant, while you soak in the serene ambiance. Don't miss Kyoto's signature matcha-based sweets, like matcha ice cream or wagashi.
For local flavors, explore the Nishiki Market or Pontocho's street food stalls, offering a delightful range of snacks and dishes. Dietary considerations are well-catered for, with many restaurants offering vegetarian and gluten-free options. And to immerse yourself fully, join a tea ceremony where you can savor the essence of Japanese culture one sip at a time.
Transportation within Kyoto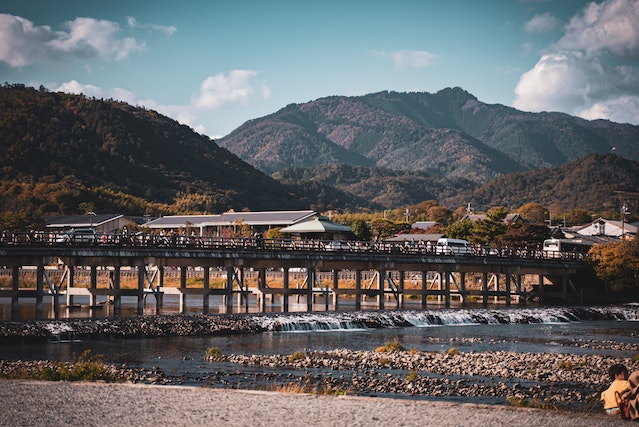 Navigating Kyoto City is a breeze with its efficient public transportation system. Buses and trains crisscross Kyoto City, making it easy to get around. The Kyoto City Bus and the Japan Railways (JR) lines are your trusted allies.
For a scenic adventure, consider renting bicycles, allowing you to pedal your way around Kyoto's historic streets and lush gardens. Walking tours are also a great way to explore Kyoto Prefecture, and you'll often find local guides eager to share their knowledge and insights. Joining a guided walking tour can provide a unique perspective and connect you with fellow travelers eager to uncover the city's treasures, ensuring you make the most of your time in Kyoto.
Cultural Etiquette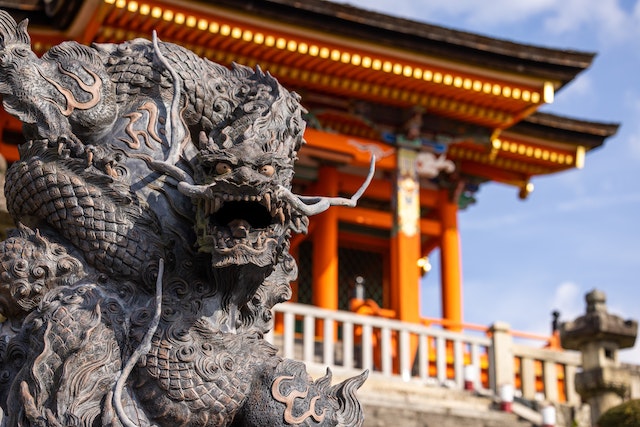 Embracing traditional Japanese culture and history begins with understanding cultural etiquette. Start by bowing as a sign of respect when greeting others. When entering homes and certain places, always remove your shoes. Temple etiquette includes speaking softly and not disturbing the solemn atmosphere. It's crucial to respect local customs, as they are deeply ingrained in Japanese culture and history. By doing so, you not only show appreciation for the country's heritage but also ensure a smooth and pleasant journey through the heart of Japan's traditions.
Shopping in Kyoto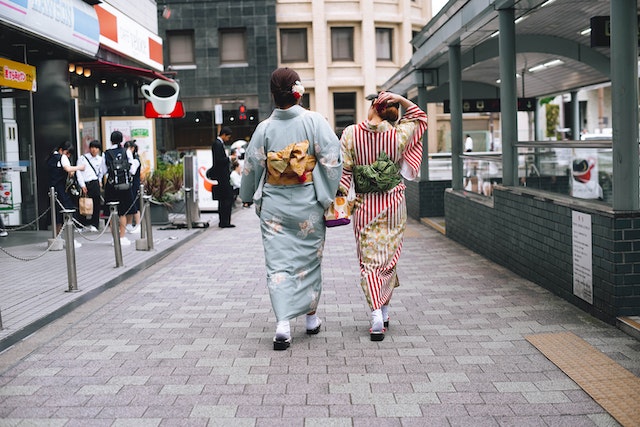 Shopping in Kyoto is a delightful adventure with a wealth of traditional crafts and ceramics to explore. To uncover unique souvenirs, head to Nishiki Market, known as "Kyoto's Kitchen," where you can shop for local culinary delights.
Around Kyoto, the Arashiyama district offers boutiques with beautiful, handcrafted items like yukata (traditional robes) and exquisite fans. In Gion and Higashiyama, you'll find charming shops brimming with traditional tea sets and pottery. Don't forget to check out the Kyoto Handicraft Center for a wide variety of regional crafts. While bargaining is not common, you can find unique items by visiting smaller shops and artisans' studios, ensuring your shopping experience is as memorable as the items you bring back home.
Day Trips from Kyoto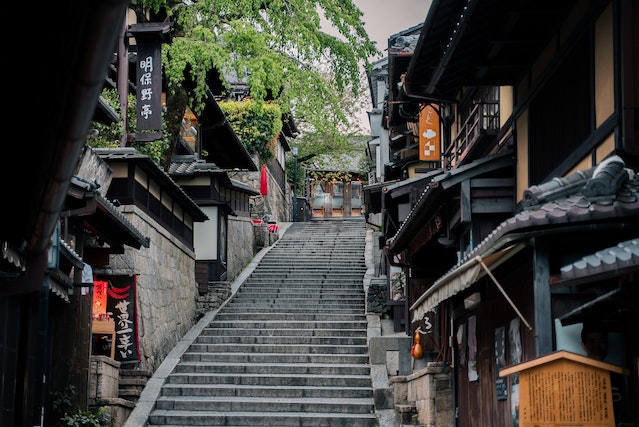 When you're in Kyoto, don't miss the chance to explore nearby gems like Nara and Osaka. Nara is known for its friendly, free-roaming deer and the grand Todai-ji Temple, home to Japan's largest bronze Buddha statue. It's a history lover's paradise. On the other hand, Osaka is a bustling metropolis filled with vibrant street food, neon lights, and modern attractions like Universal Studios Japan. To plan your day trips, simply hop on a train, as both Nara and Osaka are easily accessible from the Kyoto area. Frequent JR trains and convenient transport options ensure a seamless journey, so you can maximize your adventure beyond Kyoto.
Budgeting and Costs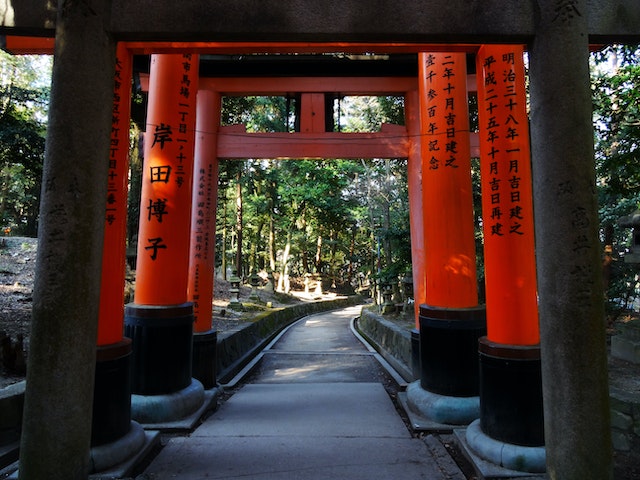 Budgeting for your Kyoto trip requires a bit of insight into typical costs. On average, you can plan on spending approximately $50 to $100 per day per person.
Let's break down these expenses further:
Accommodation: Budget travelers can find hostels or guesthouses for as low as $20 to $40 per night, offering basic but comfortable lodging. Mid-range options, including business hotels and traditional ryokans, might range from $100 to $200. For those looking for a more luxurious experience, expect to spend $200 and beyond.
Food: When it comes to food, you can savor delicious local cuisine without overspending. Street food stalls offer affordable options, with dishes ranging from $3 to $10. Dining in casual restaurants might cost you between $10 to $20 per meal, while high-end dining experiences can go beyond $50.
Tourist Attractions: The cost of tourist attractions varies. Some temples and shrines, such as Kinkaku-ji or Fushimi Inari Taisha, might charge entrance fees ranging from $3 to $10. However, many beautiful gardens and parks are often free or only charge a nominal fee.
Restaurants: Dining in restaurants can be budget-friendly, with meals at local eateries ranging from $10 to $20. More upscale dining experiences can cost upwards of $50 per person, depending on the restaurant's reputation and menu.
To save money, opt for local eateries and street food stalls for your meals. Consider purchasing a Kyoto City Bus pass for transportation, which can save you money if you plan on using public transportation frequently. Exploring the many free or low-cost temples and gardens is a great way to soak in the city's culture without spending a fortune. Budget travelers can also look into special passes or discount cards for attractions. By keeping these budget-friendly tips in mind, you can experience the wonders of Kyoto without breaking the bank.
Do you want tips on how to save money while traveling? Read our blog post here!
Safety and Health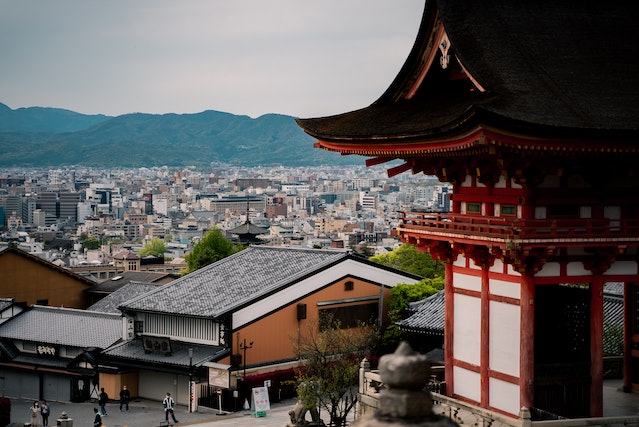 Exploring around Kyoto is generally safe, but it's essential to stay vigilant. Keep an eye on your belongings, especially in crowded areas. Japan's emergency number is 110 for police and 119 for medical assistance. As for health precautions, there are no specific vaccinations required for travel to Kyoto. However, it's always a good idea to stay up-to-date with routine vaccinations. Ensure you have travel insurance that covers medical emergencies, and carry any necessary medications with you. Kyoto's hospitals and medical facilities are well-equipped, so you can seek help if needed. Stay safe, stay healthy, and make the most of your Kyoto adventure.
Kyoto Itinerary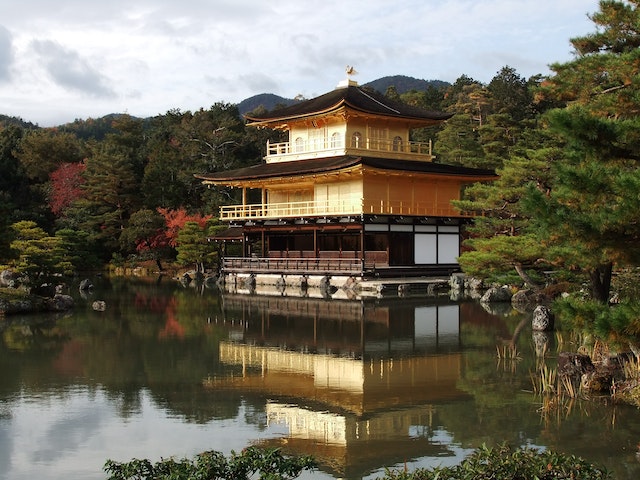 Embarking on your first visit to Kyoto, you're in for a taste of traditional Japanese charm in one of Japan's most captivating cities. To truly immerse yourself in Kyoto's wonders, it's recommended to spend a minimum of three days. Here's a brief itinerary to make the most of your stay:
First Day:
Start your journey at Kinkaku-ji, the famed Golden Pavilion, a shimmering example of traditional Japanese architecture.
Stroll through the Arashiyama Bamboo Grove, an enchanting natural wonder.
Explore the vibrant streets of Gion, the heart of Kyoto's geisha culture.
Second Day:
Begin at Fushimi Inari Taisha, known for its iconic vermilion gates and scenic hike.
Savor a yudofu meal in a traditional restaurant for a taste of Kyoto's cuisine.
Cap the day with a visit to the serene Ryoan-ji Zen garden.
Third Day:
Discover the beauty of Kiyomizu-dera Temple, perched on wooden stilts.
Explore Nijo Castle, a UNESCO World Heritage Site filled with Edo period history.
Conclude your day at a local tea house, immersing yourself in traditional Japanese tea culture.
This itinerary is just a glimpse of Kyoto's treasures, each day filled with the essence of traditional Japanese culture and history, making your first-time visit unforgettable. However, if you can spare more time, Kyoto has even more to offer for those who want to delve deeper into its rich heritage and charm.
Final thoughts
In conclusion, Kyoto is a city of rich culture, history, and natural beauty. From its historic temples to stunning gardens, the allure of this city is undeniable. Remember to embrace local customs, respect traditions, and savor the unique cuisine.
We encourage you to explore Kyoto's wonders and immerse yourself in the heart of Japanese culture. Your journey will undoubtedly be filled with unforgettable moments and discoveries.
Share Your Experience
Share your Kyoto experiences with fellow travelers and create connections that span the globe. Your stories and tips can inspire others to embark on their Kyoto adventure, ensuring this timeless city's magic lives on through your adventures.