Are you looking for a unique and eco-friendly place to stay on your next vacation? If so, consider these family-run accommodations that are committed to sustainability! These small businesses often operate by passionate owners who take pride in offering a one-of-a-kind experience! From glamping to country houses, you are sure to find the perfect fit for your next trip. Plus, by staying at one of these spots, you'll support a local business and help keep our planet safe!
Bayside Lodge, South Africa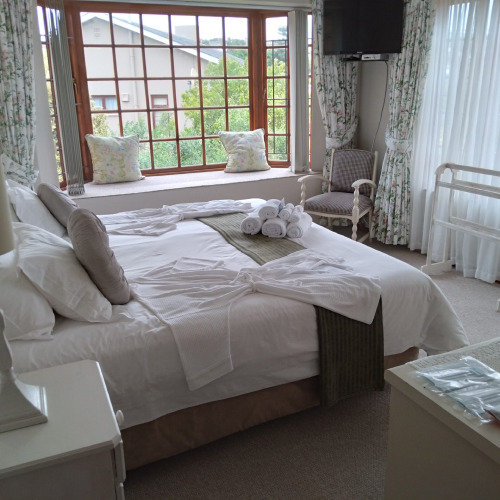 Adrienne and Bernie Esterhuyse has run Bayside Lodge since March 2014. The couple first met at Rhodes University and began their married life in Cape Town.
They began their careers as lodge managers in the Moremi Game Reserve and later worked in HR and Operations support in Maun. They decided to move back to South Africa to be closer to family. With twelve lodges under their belt and five hundred staff members, they now manage Bayside Lodge. Adrienne and Bernie love sharing Bayside Lodge with guests from overseas. They are hiking enthusiasts, and are happy to share their knowledge of hikes in the area with Bayside guests.
The hotel has become a guest favorite for its sustainable initiatives, warm hospitality, and the two well-behaved Daschunds, Daisy and Oscar. The dogs can be found hanging out with guests in the lobby, where they are happy to meet new visitors.
Book your stay here.
Coffee Shack Backpackers Lodge, South Africa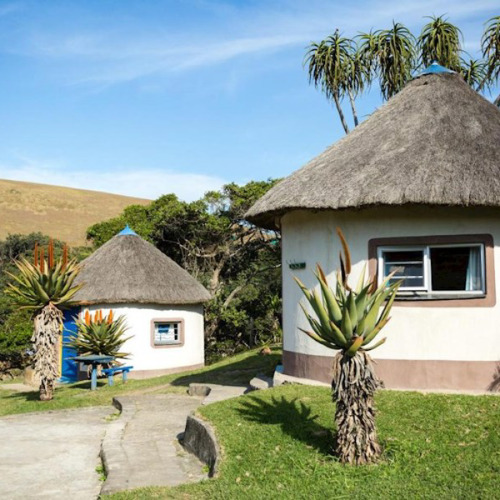 Coffee Shack is idyllically nestled on the beach where the Bomvu River meets the warm blue Indian Ocean. It has a reputation for being a fun, good-value hostel with excellent facilities and the most amazing, friendly local staff.
Coffee Shack is Fair Trade certified, and actively promotes environmentally responsible business practices. This means that its employees are given opportunities for further training and promotion.
The married couple Dave and Belinda manage the lodge. The couple has invested significant amounts into the local schools as well as built a nursery school for 60 children. They have provided scholarships for high school and secondary education and supported the local soccer and netball leagues.
They take great pride in investing in their community in a sustainable, meaningful manner.
Book your stay here.
Erbe Mette, Italy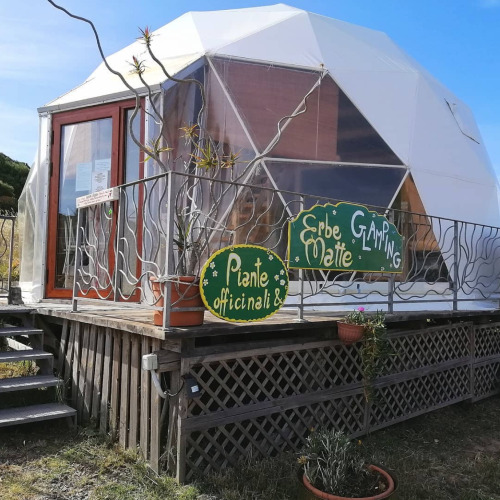 Erbe Matte is a family-run hotel located on a 10-acre farm in Sant'Antioco in Italy.
The owners grow vegetables, herbs, and fruits on the land that they have carefully restored after 50 years of neglect. The food grown on the farm honors both nature and humanity. This means that it is natural and organic. The carefully selected crop grown on the farm all has one thing in common: exceptional flavor, which guests can get a taste of.
Amidst the beautiful surroundings, guests can go camping or rent a cozy country house. On the campground, guests are able to find several housing solutions, including glamping, shell tents, and safari lodge tents.
Erbe Matte has adopted various sustainable practices to minimize its environmental impact. For example, water recycling, energy-saving light bulbs, and rainwater harvesting. The sustainable practices ensures that guests can relax and simply enjoy the beautiful land.
Book your stay here.
Glasshouse Mountains Ecolodge, Australia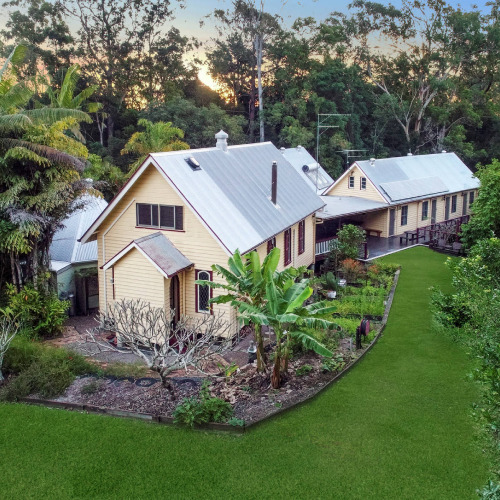 Glasshouse Mountain Ecolodge was once a pineapple farm of 40 acres. After WWI it turned into a soldier settler block, and in 1982 Keith Murray purchased the property. Over the past 30 years, Keith and his family have planted hundreds of trees to replace the pineapples that used to grow on the property.
In 2004, Keith's vision of an eco-retreat came to life when the Ecolodge opened its door for the first time. Keith and his family have managed to create a place that fits their values of sustainability, equity, and social justice. They have adopted several initiatives to minimize its environmental impact, and contribute to the conservation and enhancement of the area. They also offer various accommodation options at a range of prices to ensure that everyone has access to the lodge.
Book your stay here.
Tanja Lagoon Camp, Australia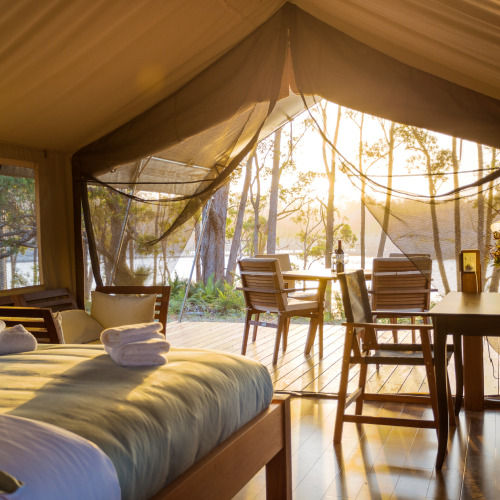 Tanja Lagoon Camp is located on the edge of a wild coastal lagoon, surrounded by the spotted gum forests of Mimosa Rocks National Park on the Sapphire Coast of NSW, Australia. Sam and Liz run the camp with their two children, Amber and Jasper. It has been in family custody since 1998! Money is not the family's motivation to run the business. Their motivation has been their love of the land. They also have a desire to provide an opportunity for people to connect with it.
Interestingly, the land was once a sawmilling site and then a dairy farm. This left most of the property clear felled, compacted, and separated from the surrounding National park by wire fences. Together with Sam, Loz, and their two children, they have been on a journey to repair and restore the land. The barbed wire fences have been removed, and over 7000 native trees and plants have been planted to restore the native habitat.
Not only is the campsite beautiful, but it also possesses a B-Corp certification. This means they have gone through rigorous audits that ensure they are maintaining high standards in sustainability. For example, materials have been sourced locally whenever possible, and an organic wastewater system has been installed. The tents and cabins allow great shelter and airflow during warmer weather, so there's no need for cooling energy or air-conditioning. Thus, saving water usage on site. In addition, there are enough solar panels in place at Tanja Lagoon Camp to supply ALL its electricity needs!
And if you need some inspiration for which activities to do while there, the owners are happy to recommend some amazing experiences in the area. For instance, did you know that from mid-September until late November, whales pass the shores on their annual migration? These majestic mammals can be seen from the beach, or for a closer view, you can book a whale-watching cruise! You can also take a drive to Tathra for cafes, shops, or restaurants.
Book your stay here.
Morphosis Boutique Home, Portugal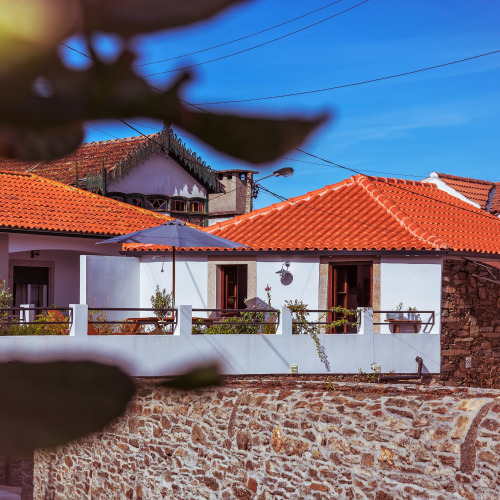 Morphosis Boutique Home began in 2013 when the owner Patricia started the project without a vineyard or vineyards. With the generous help of Mr. Rui and Mr. Manuel, she was able to produce the first Morphosis white.
In 2017, Patricia found two small vineyard parcels which belonged to the family of Mr. Alfredo. Patricia has not had the opportunity to meet him but is grateful for these magnificent vines, which are about 50 years old. With them, she has been able to produce the first Morphosis red in the project.
Then in 2021, the Morphosis brand obtained the Biosphere Sustainable Lifestyle certification to demonstrate compliance with the measures in line with the 17 Sustainable Development Goals of the UN's 2030 Agenda!
As Patricia has become more connected to the land and with the idea of ​​developing a sustainable business, she added a new element. A typical country house in the local Douro style in the village of Celeirós do Douro. With sharing and creating memories as the primary motivator, all these processes – the vineyard, the wine, and the people – are inseparable. With its authenticity, informal and welcoming atmosphere, Morphosis Boutique Home aims to offer a unique and comfortable stay, with its rustic character subtly enhanced with noble and typical materials, such as slate, wood, and iron.
The country estate consists of three separate housing units: Franca, Pedreira, and Alfredo.
Book your stay here.
Kuwera Eco Lodge, Sri Lanka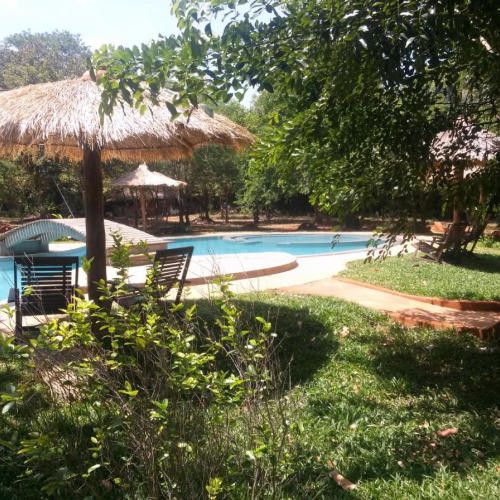 A friendship between an Italian couple fascinated by their trip to Sri Lanka and a Sinhalese tourist guide with a deep knowledge of his land gives the origin to Kuwera Eco Lodge, a structure realized with absolute respect for the environment.
The Italian designer Massimo Otonello projected Kuwera Eco Lodge, but they only used local materials and workers during the construction. The arrangement of bungalows and the main building results from an accurate study designed to avoid cutting down trees and other plants on the property, many of which have renowned healing properties. This allowed the preservation of the habitat of birds, squirrels, and night animals, like the flying fox or the rare Loris.
Book your stay here.
Studios Marios, Greece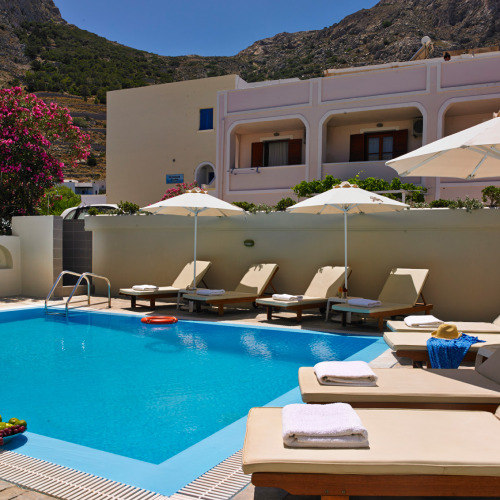 Studios Marios is a traditional, family-run hotel located on the black, volcanic sands of the lovely Kamari beach on Santorini. It delivers professional hospitality in a friendly, relaxed environment. It is the perfect place from which you, your friends, and your family can enjoy an unforgettable Aegean experience.
The hotel strives to be in harmony with nature and has implemented various sustainable practices. The hotel's Green Key eco-label demonstrates the hotel's planet-friendly approach. Green Key stands for the promise to its guests that by opting to stay with the hotel, they are helping to make a difference on an environmental level. Among various sustainable initiatives, the hotel has an eco-friendly pool heated by solar panels.
Book your stay here.
Landhaus Beckmann, Germany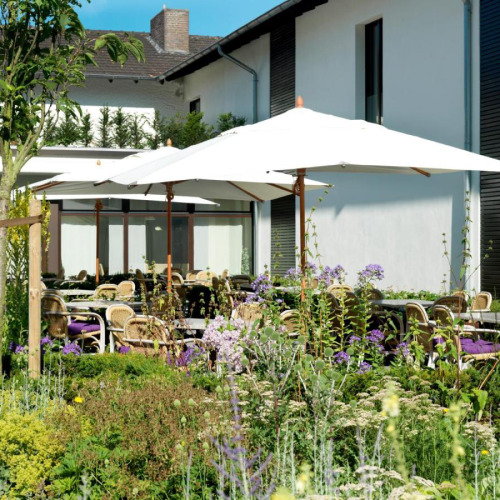 The Landhaus Beckmann was founded in 1850 and is the oldest gastronomic business in the Lower Rhine Area. The Joosten family laid the foundation stone for the family business. In the 19th century, the Joosten family worked as licensed barkeepers, farmers, and millers. At this time, after the church service, homemade schnaps were sold at the farm. Son-in-law, Hermann Beckmann, took over the farm in the third generation, until 1969, with agriculture as the main occupation.
Then daughter Else Große Holtforth and husband Hermann took over the business again. They became the complete focus of gastronomy at the end of the 1960s. They rebuilt the farmhouse, expanded it into a restaurant, and built the hotel building in 1980. Since 2005 Michael Große Holtforth has been at the helm of the family hotel. He stands for tradition, quality, and change with his team.
Book your stay here.
Land-gut-Hotel Waldgasthof Zur Margarethenmühle, Germany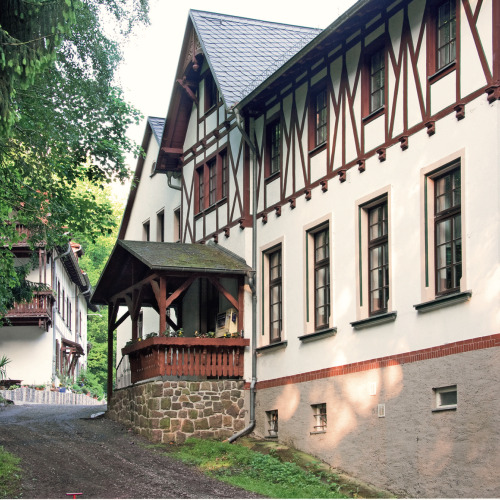 Here we would like to give you a little historical insight into the Margarethenmühle. The forest hotel was already mentioned in a document in 1553. At that time, it was called Krottenmühle. Until 1941 it was used as a grist mill. The water flowed in from the Kaiserbach via the mill ponds and mill canal to the water wheel. The serving of drinks was only a sideline alongside the mill operation. At first, only small and simple dishes were sold. With the Margarethenmühle, they are building bridges: from home-style cooking to modern, contemporary creations. From traditional ambiance to new ideas.
Between generations and phases of life. From old-timers to new faces. They are constantly developing new ideas, cooperations, and projects.
Together they work to make this place a place of great stories and unforgettable experiences – for present and future generations.
Book your stay here.
Now that you've read about all of the fantastic family-owned accommodations around the globe, we hope you are ready to book your trip. These places offer something special that you can't find at a chain hotel, and we know you will love your experience. So what are you waiting for? Get packing!