If you're visiting London for the first time, it can be difficult to know where to start. With so much to see and do, it's hard to know what's worth your time. That's why we've put together this perfect 4-day itinerary and London guide for first-time visitors! In this post, we'll give you a breakdown of everything you need to see and do in London during your trip, from the horse guards parade at Buckingham Palace to visiting Westminster abbey, this London Itinerary will make sure you get the most out of your trip to this wonderful city. We'll also provide some tips on where to eat and drink, as well as some suggestions for things to do at night. So, without further ado, let's get started!
Getting to London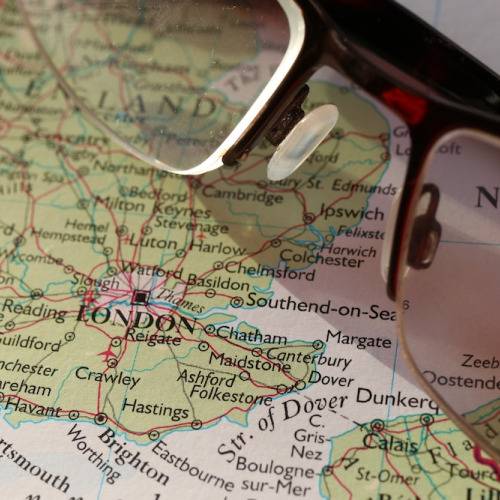 First things first, if you want to get the most out of your days in London, you need to know how to get around. It is fairly easy to get reach London by plane, train, or car.
London is served by two international airports, Heathrow and Gatwick, which are both accessible by public transit.
If you reside in Europe we strongly recommend going by either train or carpooling. These options have the least impact on our environment, and you get to enjoy the scenery along the way! Besides, one might argue that riding the famous tube should be a part of everyone's London experience.
Also, London is well connected to the rest of Europe making it easy to get to London by car and train.
If you choose to go by car, make sure to drive a car with good gas mileage, properly inflate your tires, and take the shortest route. This will help reduce their amount of greenhouse gas emissions. That being said, consider whether you truly want to go by car because it can be a nightmare and expensive to find parking in the city.
Whatever mode of transportation you choose, getting to London is not difficult.
For how long should you visit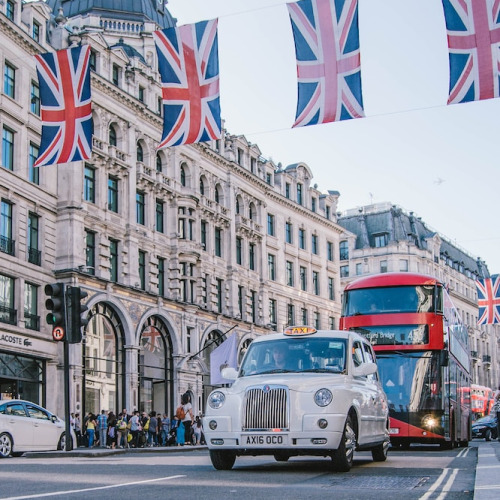 As a first-time visitor to London, it can be challenging to know how many days in London you'll need. You'll find different answers on each blog or website you check but most recommend between 3 and 5 days in London. However, the reality is that it depends on what you want to see and do while in London. We recommend 4 days which will give you enough time to cover the major sights and attractions without feeling rushed.
The city of London offers ample attractions and activities for every type of visitor to enjoy, and for first-time visitors, it can be overwhelming to plan the perfect London trip. Luckily, you have us. We'll provide an amazing 4-day itinerary so you can make the most of your time in London! This itinerary will even include a walking tour so you don't have to spend time searching for walking tours in London.
Itinerary
Before we share our London itinerary, you may be wondering how to get around the city. But don't worry, London has an excellent public transportation system, so getting around is relatively easy.
In London, they use something called an Oyster card. An Oyster card is a payment method for public transport in London. Most people in London use an Oyster Card to get around. The great thing about the Oyster card is that it works on every tube station, tram, bus, and so on. To find more information about the Oyster card click here.
However, walking is also a great way to explore the city and discover hidden gems.
pro-tip: If you want to avoid spending money on an Oyster card to help navigate, apps like Citymapper or Google Maps are great for public transit. Make sure to download one of them before setting off on your 4 days in London itinerary.
London Itinerary Day 1 – hit up some of London's iconic attractions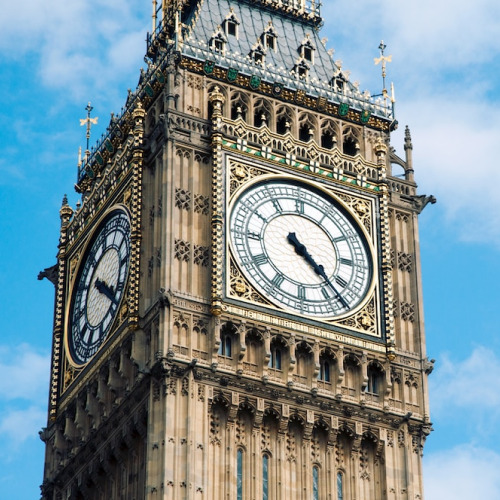 After settling into your hotel, the perfect introduction to all the iconic London landmarks is a stroll around Westminster – a London borough that covers most of the West End. Here you'll find Big Ben, Westminster Abbey, Buckingham Palace, Trafalgar Square, and the Houses of Parliament. These attractions tend to be a must-see for most people visiting London.
One way to explore these sights is via Hop On Hop Off Bus tour, or book a walking tour. However, In our opinion Hop On Hop Off bus tours is a waste of money. The same goes for walking tours. To make things easier for you we've created a walking tour of London to see some of the iconic London landmarks.
Start the tour by checking out Buckingham Palace. Here you will have the opportunity to watch the Changing of the Guard, an age-old tradition in which the royal guard is replaced by a new group of soldiers. And remember to check out the Horse Guards, which is the official entrance to Buckingham Palace. The changing of the guard at Buckingham Palace takes place during Horse Guards Parade.
Next up on the London itinerary, is Westminster Abbey, a UNESCO World Heritage site. Westminster Abbey is a beautiful Gothic cathedral that has been the site of many royal coronations and funerals.
Pro-tip: just 5 minutes away from the cathedral you'll find the award-winning restaurant, Caxton Grill. Grab a bite of classic British dishes with a twist for either lunch or dinner. Whether you eat at Caxton Grill or not, make sure to try some British dishes while visiting London.
Next up on the walking tour is the Palace of Westminster. This is where you'll find the world-famous Big Ben, which has come to symbolize London. The iconic clock tower will impress you with its size and intricacy. You'll have to walk across Westminster Bridge to reach the London Eye.
Pro-tip: if you want the insta-famous photo of you in front of a red phone booth with Big Ben in the background, you'll need to find Great George Street which is across from Parliament Square Garden.
Following picture time in front of Big Ben from the Parliament Square Garden, you'll move on to a tour of the House of Parliament. Find out what happens today in the House of Commons and House of Lords. You can book your tickets online in advance through the official website.
About 15 minutes away from the UK Parliament you'll spot Trafalgar Square. No matter the time of day, you can be sure that Trafalgar Square pulses with energy! Trafalgar Square is definitely worth checking out with its twin fountains and soaring monument guarded by lion statues. Here you'll also find some museums and galleries that may be worth checking out. But more about that on day 2.
Wrap up the day with an evening stroll along the river Thames. From Embankment, you'll have a great view of the London Eye. Make sure to book in advance so you can skip the line. You can find more information about the London Eye here.
Fun fact: London Eye is one of the world's largest observation wheels. You truly cannot miss it in the skyline.
After snapping some photos of the London Eye, you can walk along the river Thames as far as you'd like, as there are numerous tube and train stations along the way. After this, it's time to head back to the hotel for the night. Simply find the nearest tube station and return for some relaxation at your hotel.
Pro-tip: You can book tours in London to most of the attractions that you'll see during our walking tour. However, if you want to save some money, then drop the tours of each attraction.
Today's walking tour has included attractions within walking distance but you may want to use public transit to reach some of them or to reach back to your hotel.
Highlights of London itinerary day 1: Our walking tour will have you explore most of the iconic landmarks in London. You'll have seen Buckingham Palace and changing of the guard. Following Buckingham Palace, you'll move on to Westminster Abbey, Palace of Westminster, and Big Ben. Then move on to the Houses of Parliament, and Trafalgar Square. Finish the day with a view of the London Eye.
London Itinerary Day 2 – visit some of London's famous museums
London is home to some of the world's most famous museums.
On your second day visiting London, we recommend going to visit a few of the museums.
First, no trip to London is complete without a visit to the British Museum. This iconic institution houses an impressive collection of artifacts from around the world, spanning everything from Egyptian mummies to Roman statuary. Tour the British Museum before moving on to the next item on the itinerary. At the British Museum, you can discover over two million years of human history and culture. It is truly impressive. You can find the exhibitions and events on the British Museum's official website here. While the British Museum is free, we recommend booking free tickets online in advance to guarantee entry.
Pro-tip: head over to Vida Bakery for the most delicious vegan and gluten-free baking goods! It's the perfect place to visit if you're looking for a quick delicious treat before moving on to the next museum.
Next up is Tate Modern. This popular museum is known for its impressive collection of modern and contemporary art, as well as its stunning architecture. And good news: Tate Modern is free to visit! Tate Modern is also open until 6 pm and has great London skyline views from its rooftop observation deck. Find more information about Tate Modern here.
Pro-tip: for the best views in London check out Sky Garden, which is London's highest public garden. Access to the Sky Garden is even free of charge.
After Tate Modern, you might want to grab a bite to eat. Luckily you'll find the plant-based restaurant Mallow within a 10-minute walk – no need to find the nearest tube station. This restaurant is located in the heart of London's Borough Market, which is every foodie's wet dream. You cannot have a trip to London without trying some of the local food. You'll even find a few vegetarian-only stalls in Borough Market. Note that Borough Market is closed on Sundays.
Pro tip: While in Borough Market make sure to look toward the River Thames, and you might spot Millennium Bridge. Millennium Bridge is not one of the well-known bridges in London, but it is still cool to see.
After your lunch, you may want to visit the National Gallery at Trafalgar Square. This gallery houses the nation's collection of Western European paintings from the 13th to the early 20th centuries! The National Gallery is also free to visit. You'll find more information about National Gallery and its exhibitions here.
Finally, the Victoria and Albert Museum and Natural History Museum are also worth a visit. The V&A world-renowned museum is dedicated to the history of art and design and features an astonishing array of objects from across the globe. General admission is free. However, some exhibitions carry a separate charge. Natural History Museum is one of the world's best collections of art and design objects.
The Victoria and Albert Museum and Natural History Museum sit next to each other on Cromwell Road, which means you can easily visit both.
If you're more into theatre, then tour Shakespeare's Globe theatre. At Shakespeare's Globe, you can even book tickets to performances. We recommend checking current performances on the official website of Shakespeare's Globe Theatre here.
Highlights of London itinerary day 2: You will have visited five of London's must-see museums: You will start out at the British Museum and Tate Modern. Following lunch at London's Borough Market. After lunch, you'll move on to National Gallery, Victoria and Albert Museum, and Natural History Museum.
London Itinerary Day 3 – wander through some of London's beautiful parks such as Hyde Park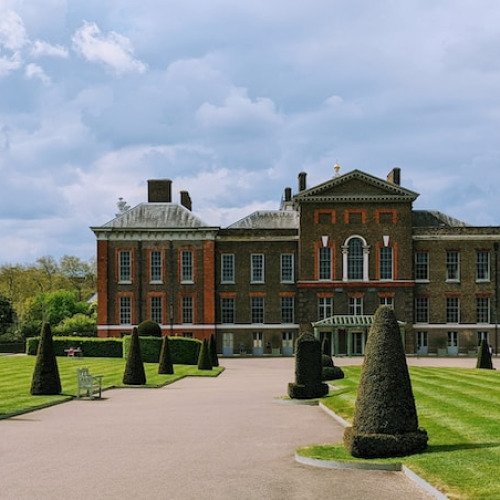 If you're looking for a place to enjoy a lovely summer day, look no further than one of London's many parks. Hyde Park and Regent's Park are two of the most popular choices, but with so many to choose from, you're sure to find one that suits your fancy.
Whether you want to stroll through the flowers, read a book in the sunshine, or have a picnic lunch with friends, there's sure to be a park that's perfect for you. Just be sure to keep an eye out for the resident ducks – they have a habit of getting rather territorial!
If you decide to stroll through Hyde Park, make sure to visit Kensington Palace. Kensington Palace serves as the official residence of the Duke and Duchess of Cambridge.
You most likely will not have the time to see the entire park so we recommend sticking to the part of Hyde Park that includes Kensington Palace.
Pro-tip: Kensington Palace Pavilion offers a truly regal afternoon tea experience. Located on the ground of London's Kensington Palace, this tearoom offers a taste of royal luxury. Guests can enjoy a selection of finger sandwiches, scones, and pastries, all served on delicate bone china. Of course, no afternoon tea is complete without a pot of freshly brewed tea.
If you want to get a further taste of British Royalty, then a half-day trip out to Windsor might be right for you. You can explore the cute town and visit Windsor Castle. Windsor Castle is the oldest and largest occupied in the world!
However, if you've had enough of British Royalty, then check out St. Paul's Cathedral. The cathedral is gorgeous inside and out! St. Paul's Cathedral survived the WWII bombings, and today stands as a symbol of hope and resilience. While it is free to attend a service, to experience all of St. Paul's Cathedral glory you must buy tickets. The nearest tube station at St. Paul's Cathedral is St Paul's tube station.
And if you aren't too tired, continue on to London Bridge, and walk across it. You can even take a train directly to London Bridge so it isn't difficult to get there. Also, Tower Bridge is located right next to it on the river Thames. You can also walk across the impressive Tower Bridge for free. However, it may also be worth getting tickets for the Tower Bridge Exhibition.
Highlights of London itinerary day 3: A stroll in one of London's parks. We recommend Hyde Park and when there you'll want to visit Kensington Palace. If you're hungry for more British Royalty, you'll want to visit St. Paul's Cathedral. And If you are up for more sightseeing continue on to London Bridge and Tower Bridge.
London Itinerary Day 4 – Shopping on Oxford Street or in one of the trendy neighborhoods or take a day trip from London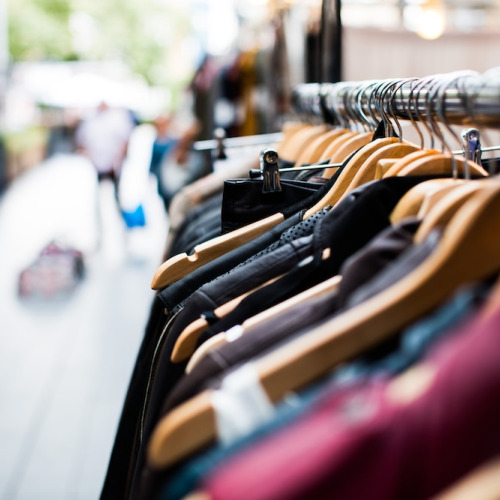 If you're looking for a truly unique shopping experience, then you'll want to head to one of London's trendy neighborhoods. Shoreditch is home to a number of independent boutiques, while Camden Town is known for its alternative style. Whether you're looking for vintage finds or the latest designer labels, you're sure to find what you're looking for in one of these trendy neighborhoods. And if you need a break from all the shopping, there are plenty of cafes and pubs to relax in.
Notting Hill is also a great area for shopping. Some may even say that it is the best shopping area in London. Also, the famous movie Notting Hill with Julia Roberts was filmed in parts of the area of Notting Hill, London. So even if you are not a big shopper, you may want to check it out in honor of the Notting Hill movie.
Pro tip: Make sure to check out secondhand shops in central London. You might find some gems that you will not find in any other place. Also, thrift shopping is a great way to shop without spending too much money.
If you don't feel like shopping you should consider a day trip from London. Some visitors like Stonehengnm or Blenheim as day trips from London. However, Oxford is one of the most popular day trips from London.
Arriving from the tube station, you can wander in and out of the shops in tows, and check out the Oxford Harry Potter walking tour. This is a must-do for most Harry Potter fans, and definitely worth it. Another must-do for Harry Potter fans is Warner Bros. Studio Tour London. Here you'll step into a world of witches and wizards and go behind the scenes to see how the Harry Potter movies were made. Make sure to book tickets online in advance.
You may also want to make time to visit Leadenhall Market. This is the filming location for Diagon Alley, and most of the Philosopher's Stone was filmed here. Leadenhall market is otherwise a buzzing and beautiful market with unique boutiques and shops.
Highlights of London itinerary day 4: End your stay in London with shopping in one of the trendy neighborhoods, or consider a day trip to Oxford or the Warner Bros Studio Tour London – a dream come true for any Harry Potter fans.
How to save money while in London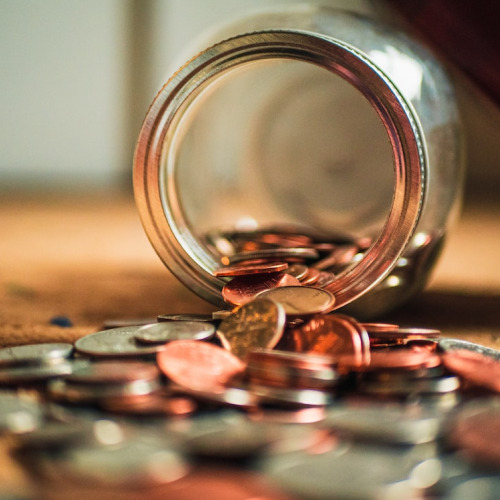 London is unsurprisingly expensive, but don't worry we've got 3 tips to keep costs down.
There are several discount passes you can purchase to help save money and time at London's most popular attractions and museums. We recommend checking out the London Pass which gives access to over 90 popular attractions. Included on the London Pass is a Thames River Cruise! Read more about it here. Otherwise, make sure to book activities and tickets in advance. By buying tickets in advance you can save money and it allows you to skip the line which is usually long.
Check out the free attractions like the British Museum, and St. Paul's Church (not St. Paul's Cathedral), or stroll through Covent Garden. Or indulge in free activities like enjoying the charming area of South Bank.
Find affordable London accommodation. While it can be difficult to find somewhere cheap to stay in London it is not impossible. Alternatively, stay further out of the city. With London's expensive public transportation system, it won't be a problem to get into the city of London. Also, food and drinks usually drop in price the further away from the city you get.
You can find more tips on how to save money while traveling here.
Where to stay in London
Now you may be wondering where to stay during your trip to London. We understand that everyone has different budgets for their trips, that's why we'll recommend 4 different hotels with different price ranges.
Royal Lancaster London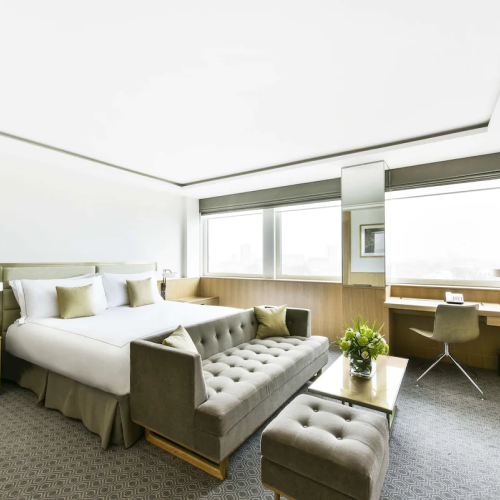 If you're looking for a 5-star hotel in Hyde Park, London, Royal Lancaster London is a great option. This hotel also takes sustainability seriously, with eco-friendly initiatives in place including energy and waste reduction. You can also rent one of their bikes to explore London in an eco-friendly way. And of course, Hyde park is the perfect place in central London to begin your adventure in this historic and beautiful city.
Double Tree by Hilton London – Victoria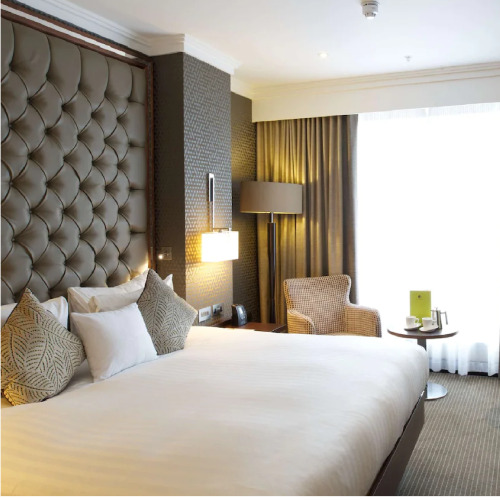 The Double Tree London Victoria is a 4-star hotel that provides guests with easy access to public transportation and plenty of things to do. The hotel is located near Westminster Abbey, the Houses of Parliament, Soho, and Trafalgar Square, making it the perfect place to stay for first-time visitors to London. In addition, the hotel is committed to being environmentally friendly and has been certified ISO5001. This means that they have implemented a system to reduce their energy consumption. This makes the hotel not only a convenient place to stay but also a sustainable choice for travelers.
Hyatt Regency London Stratford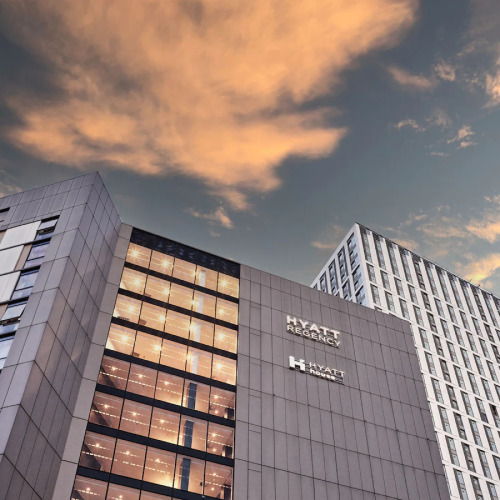 The Hyatt Regency London Stratford is a 3-star hotel set in the heart of Westfield Stratford's urban shopping and entertainment complex. The hotel is 20-30 minutes away from the City of London with public transportation. This makes it the perfect place to retreat to after a long day of sightseeing in the bustling city center.
This hotel has been designed with a conscious effort to adhere to the strictest environmental standards and features the Green Engage certification. The hotel also features wheelchair-accessible units to ensure that everyone can enjoy their stay.
Ibid budget London Whitechapel – Brick Lane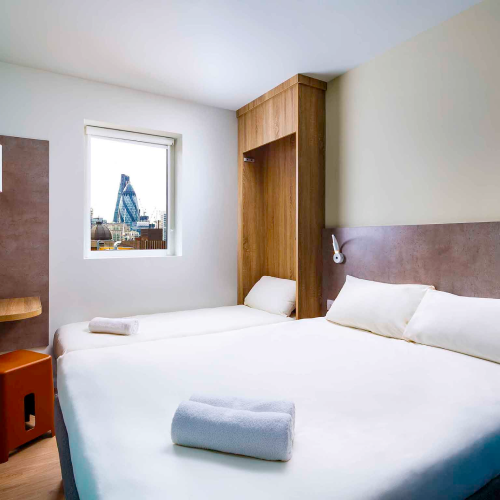 Looking for an affordable place to stay in central London? Look no further than ibis budget London Whitechapel – Brick Lane. This Planet 21-certified hotel is located in one of the most popular areas of London, just a 5-minute walk from Aldgate East and Whitechapel tube stations. The hotel is perfect for those who want to explore all that London has to offer, with easy access to some of the city's most popular attractions. You'll even find the London Tower and the exhibit of the Crown Jewels 20 minutes away.
To find more hotels in London click here.
All that's left to do now is for you to book your trip! It's easy to get overwhelmed when planning a trip, but don't forget to focus on why you're going in the first place: to have fun and create memories that will last a lifetime. With some careful planning and our helpful tips and itinerary, you can make sure your London vacation is everything you hoped it would be – and more. So what are you waiting for? Start packing your bags… your dream trip to London awaits!