When you think of Manhattan, New York City, you're probably thinking of one of the well-known neighborhoods such as Chinatown, SoHo, and West Village. But there are so many more neighborhoods, and the same old questions always come up: Where should I stay? What should I do? Should I spend my time there? Our take on the 8 best neighborhoods in Manhattan should help you find some answers. 
1. CHINATOWN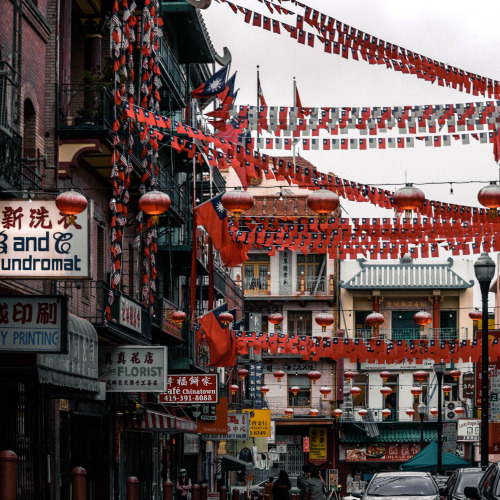 It comes as no surprise that the largest population of Chinese people live in Chinatown. Chinese immigrants formed the neighborhood back in the day to defend their rights and protect themselves from racism.
If you want to learn more about Chinese culture and history, you must check out the Museum of Chinese in America.
Moreover, Chinatown is the place to go to if you love Chinese food. You will find more than 200 authentic Asian restaurants and a variety of food markets. But don't spend all your money on delicious food. You can also find exciting and unusual street vendors and shops. These are some of the reasons why Chinatown is one of the best Manhattan neighborhoods.
Enjoy all of Chinatown by staying in the center of it all at Wyndham Garden Chinatown. SoHo is only two blocks from the hotel and is conveniently located mere steps from the subway. This makes it a perfect location to explore other downtown New York City attractions.
Book your stay here.
2. SOHO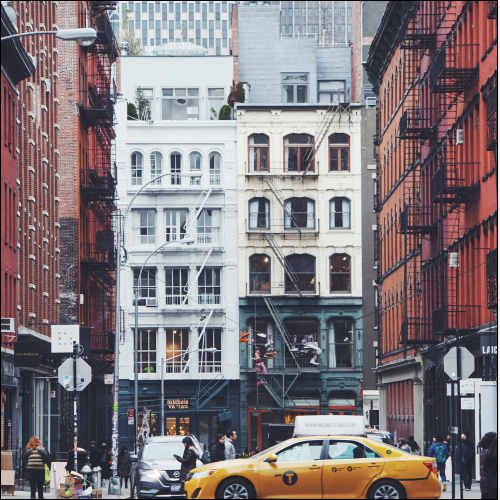 SoHo (South of Houston Street) is one of the iconic neighborhoods in lower Manhattan, which is sometime referred to as Downtown Manhattan as well. It is home to the world-famous shopping street Broadway and is by far the trendiest neighborhood!
SoHo is known for its many upscale restaurants, high-end fashion stores, street markets, and iconic cobblestone streets, which attract many visitors. While in SoHo, you can also check out the many art galleries or antique shops there – you can be sure to find something truly unique.
In SoHo you can always find something cool to do. For instance, did you know about the Museum of Ice Cream? You can rediscover the kid in you by eating unlimited ice cream treats and learning all about its history. It is considered one of the best neighborhoods in Manhattan for a reason.
3. HELL'S KITCHEN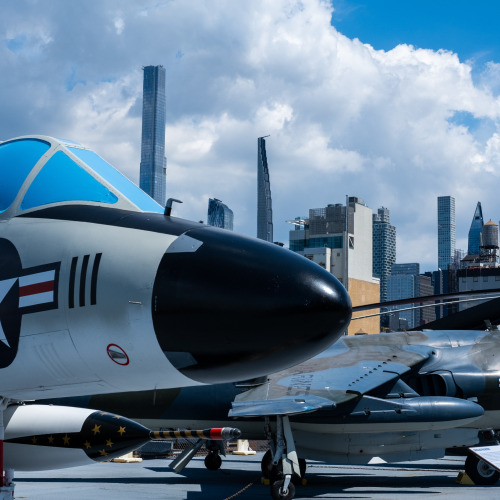 Don't judge the neighborhood by its name. According to locals, it's a very fun neighborhood. It is especially fun for foodies. There's every type of cuisine from around the globe! You can find Argentinean empanadas, Japanese ramen, Thai street food, and much more. But that's not all. LGBTS+ clubs, dance clubs, and dive bars are all part of the nightlife scene in the city. Thus, making it one of the best Manhattan neighborhoods for foodies and anyone who wants a diverse nightlife!
The neighborhood is also home to some of the best art and historical attractions. You can visit the Intrepid Sea, Air & Space Museum, and the Fountain House Gallery with the work of artists with mental illness. And despite the neighborhood's proximity to Times Square, it is far from all the chaos.
4. UPPER WEST SIDE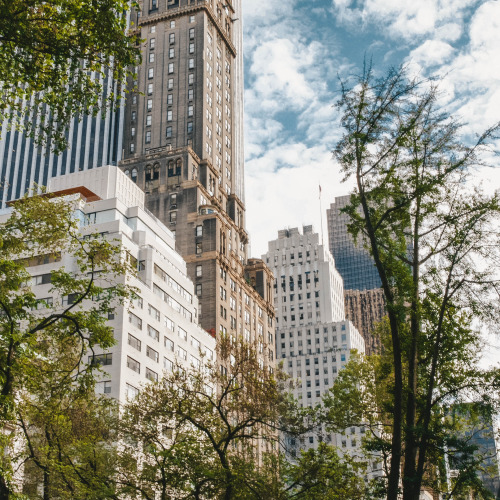 Upper West Side is one of the largest neighborhoods in upper Manhattan. It is the perfect place to go if you want to avoid all the hustle and bustle otherwise found in New York City. One of the reasons we consider it one of the best neighborhoods is that it has an amazing view of Central Park to the east and Riverside Park to the west. Both Central Park and Riverside Park are great places to go for a jog or pack a lunch for a picnic.
Many of New York City's fanciest and most well-known residential addresses are in this neighborhood – particularly along Central Park West. Upper West Side is a popular destination among travelers who want to stay in a relatively quiet neighborhood.
While the area does not offer much of a nightlife, you can find several other fun activities. You can catch a show at Lincoln Center or shop or check out the American Museum of Natural History.
If you want Upper West Side to be your base while in New York City, we recommend staying at HI NYC Hostel. Not only can the hostel recommend the best self-guided walking tours, but it also offers a cozy outdoor patio where you can relax after a long day of exploring.
You can also easily reach Harlem, Midtown, and other top attractions in Manhattan from the hostel.
Book your stay here.
Pro tip: Check out the Metropolitan Museum of Art, which is located on the east side of Central Park. Here you will be able to see treasures of rare and beautiful objects from around the world.
5. HARLEM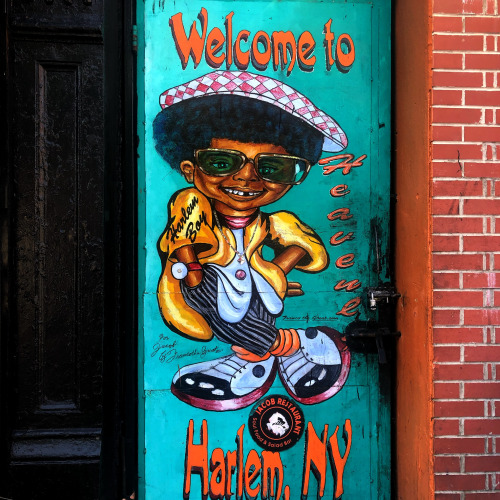 Harlem is another iconic neighborhood in Manhattan. It is located north of Central Park and is home to many institutions of higher learning, including Columbia University, the Manhattan School of Music, and City College of NYC. But it is mostly known for its cultural and historic roots to the African-American community.
The Harlem Renaissance movement brought new music, literature, dance, fashion, food, and art. To this day, the neighborhood has a special buzz to it – making it one of the best Manhattan neighborhoods with food, music venues, bars, and so much more.
Because there are so many things to do, it can be hard to know where to start. But you can simply start with a stroll. You'll discover pieces of history around every corner, and you can take in the architecture. As you go from street to street and from block to block, you will notice many changes – this is why we consider this one of the best neighborhoods in upper Manhattan.
6. TRIBECA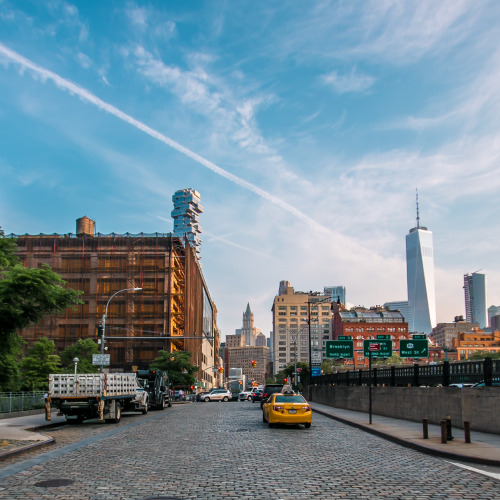 TriBeCa stands for Triangle Below Canal Street. It is one of the richest and most desirable neighborhoods in lower Manhattan, New York City.
It serves as a home to several famous artists, including Beyoncé, Taylor Swift, and Jake Gyllenhaal. This also explains why the real estate market is so expensive in TriBeCa.
You might be wondering what attracts these celebrities. Our best guess is that the area is a fascinating mix of upscale boutiques, historic townhouses, and trendy restaurants. Besides its celebrity residents, the neighborhood is known for its stunning views of the Hudson River.
TriBeCa may not be as popular as other Manhattan neighborhoods, but it is still filled with several places you can stop by. Even Manhattan residents take trips to TriBeCa to visit one of the art galleries or museums in the district or grab a cup of coffee at one of the many coffee shops. If you want the chance to meet a celebrity, we recommend getting your coffee at Laughing Man Café (if you're lucky, you might spot Hugh Jackman).
And if you visit in April or May, you must check out the Tribeca Film Festival. It is the best festival for any movie lover.
Pro tip: While in Tribeca, make sure to make the short journey to the financial district. It is located on the southern tip of Manhattan. In the Financial district, you can soak up the skyline views at the One World Trade Center, tour the 9/11 Memorial and Museum, and stroll on Wall Street.
7. MIDTOWN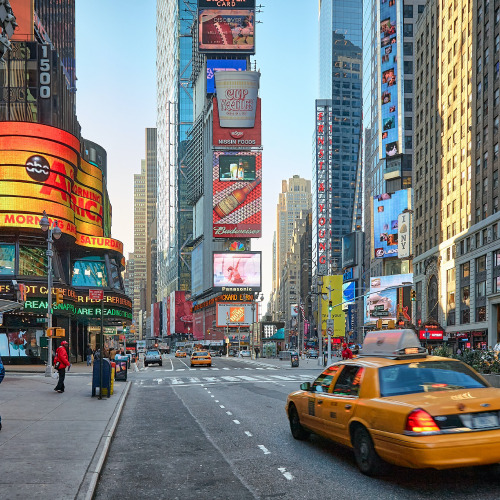 Midtown is sometimes divided into three areas: Midtown East, Midtown West, and Downtown. But no matter what, Midtown Manhattan is the neighborhood most picture when they think of New York City.
If you want to see famous attractions such as Times Square, Rockefeller, Broadway, and the Empire State building, then Midtown is the best Manhattan neighborhood for you.
The neighborhood also offers so many different places to dine. You'll also find some of the best bars in Midtown Manhattan – from rooftop lounges to places with karaoke.
It is also here that you will find the so-called Garment District, which is the commercial neighborhood of Manhattan. The garment district has a vibrant and creative vibe that must be experienced.
If you love everything so far about Midtown, we recommend staying at Crowne Plaza HY36 Midtown. It is located less than a 5-minute walk from Penn Station, with easy access to all metro subway lines, so you can take a quick trip to other neighborhoods. The Empire State building and other major attractions are also within walking distance. You can also easily take a trip to Central Park.
Overall, it is the perfect hotel for any first-time visitors to NYC.
Book your stay here.
8. CHELSEA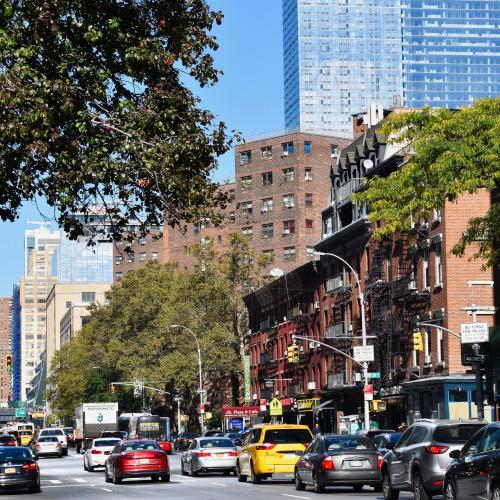 Chelsea is one of the best Manhattan neighborhoods for art lovers. Art galleries line the Chelsea streets, and buyers will find more of them the closer they get to the Hudson River. It is located north of West village and south of Midtown.
Chelsea is a great neighborhood to stay in. There are restaurants, bars, fashionable shops, and various activities within the area. The nightlife is also buzzing with everything from famous dance clubs to comedy clubs. And the one thing you must do in Chelsea is to visit the High Line. It is a work of art on its own as it is a park elevated 30 feet off the ground, and activities for everyone can be found.
And if you want to visit some of the world-famous attractions in NYC, the Empire State Building and Madison Square Garden are both within walking distance! And if you want to visit Madison Square Park or the National Arts Club, you can easily do so. You can also make a quick trip to the Meatpacking District, which is considered an epicenter of activity! We could go on and on, but Chelsea is truly an amazing Manhattan neighborhood.
So, there you have it, our take on the best neighborhoods in Manhattan. Now that you know a little bit more about each of these neighborhoods, it's time to start planning your trip.
No matter what your interest is, there is something for everyone in Manhattan. Each neighborhood has its own unique flavor and offers plenty of opportunities for exploration.
So get out your map and start planning your trip to the Big Apple today!