Danes are among the most joyful people in the world. You'll learn why in Copenhagen and the breathtaking region around it. The buzzing capital combines royal history, modern architecture, and plenty of culture with a more sustainable living and a mouthwatering restaurant scene. Find out all you need to know about Copenhagen's vegan restaurants in this article.
Now that the weather is starting to warm up, it's time to start thinking about vacation! Copenhagen is lovely to visit during summer and they have some of the world's best dining experiences. Looking for great food, plant-power food, vegan croissants, vegan panini, or healthy lunch spots? Look no further. We've compiled a list of the best vegan restaurants in Copenhagen, based on our own experiences and what is trending. You will find a wide range of different vegan eateries and hopefully, you will find something that suits your taste.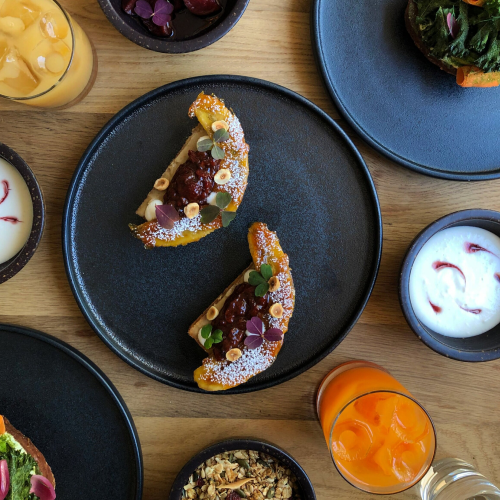 ARK
Ark is a fine dining plant-based restaurant and cocktail bar that is both unique and timely. Guests of Ark may anticipate a pleasant fine dining experience in the heart of Danish design, with seasonal tasting dishes as part of the menu. You will also be able to find lovely organic food on the menu. At their cocktail bar, you may sample distinctive, natural, or biodynamic wines, unconventional beers from their friends at Mikkeller, and a Nordic-inspired cocktail menu. When searching for a vegan-friendly restaurant in Copenhagen, you should certainly pay ARK a visit.
Visit their website here: https://www.restaurantark.dk/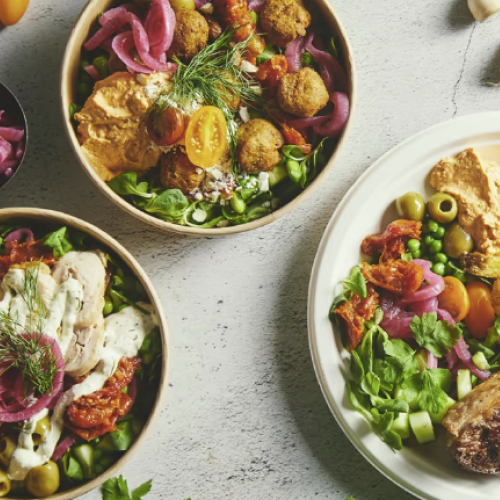 ONE BOWL
One Bowl is one of Copenhagen's most well-known vegan eateries. They operate on the principle of "pay what you can." This implies that there are no established prices on the menu. Hearty bowls made from scratch are served. There's even a vegan breakfast option and other meals if you're looking for something different. One Bowl is perfect for a more sustainable and tasty lunch!
Visit their website here: http://onebowl.dk/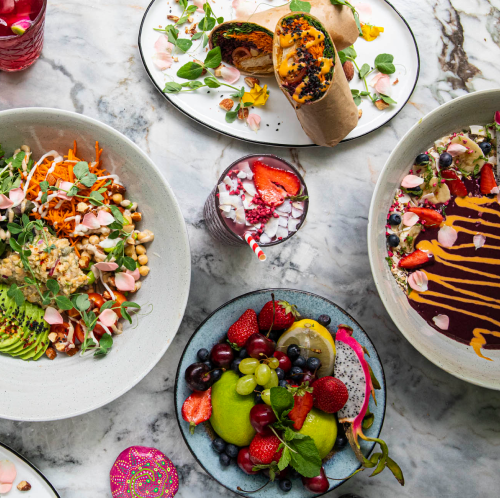 THE ORGANIC BOHO
Karina & Maria Bruun, the two Danish sisters who created the Organic Boho in Ibiza, are a 100% organic and vegan food concept. The idea is holistic and proceeds within the following subject areas: plant-based cuisine, environmental conservation, yoga, animal welfare, and music. The food is not only tasty but it looks great visually, perfect for an Instagram post. They also serve fresh berries, smoothie bowls, and much more.
Visit their website here: https://theorganicboho.com/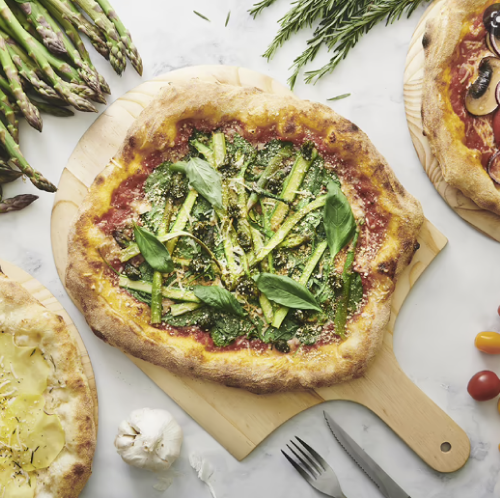 POW
Pizzeria POW is a well-known vegan eatery in Copenhagen. They serve tasty vegan pizzas made with fresh ingredients and with a crispy bread crust. The atmosphere is extremely friendly, and they genuinely care about their customers and the foods they serve. They want to make vegan pizza more accessible and delicious. If you are looking for a vegan pizzeria this is the place to go!
Visit their website here: https://powpizza.dk/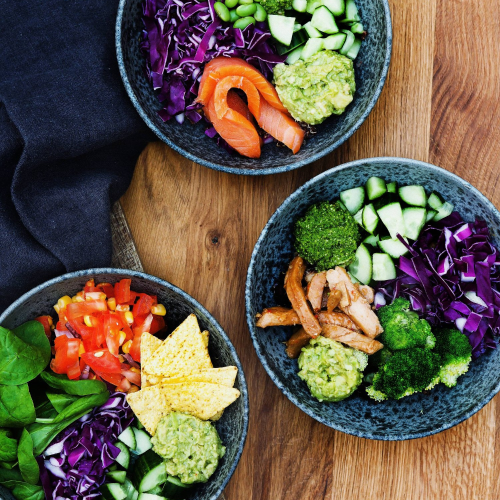 42RAW
Raw is a lovely vegan gem in Copenhagen. They serve many vegan options and tasty food. You will find raw cakes, tofu scramble, plant milk, smoothie bowls, vegan burgers, brunch plate and much more on their menu. The restaurant is located on Pilestræde 32 and Falkoner Allé 21, in the city center of Copenhagen. It is the perfect place for a healthy lunch and you should definitely try out their coffee with plant-based milk. You may also go there on weekends for a nice brunch with your friends or family. Obs, they also have gluten-free options.
Visit their website here: https://www.42raw.dk/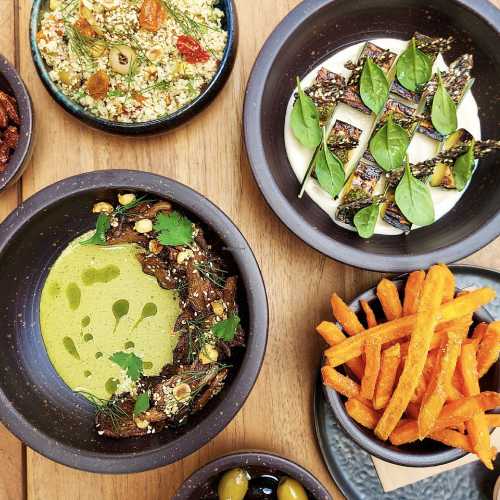 SOULS
Souls serve some of Copenhagen's best vegan burgers and other delicious vegan meals. They have amazing vegan substitutes and we promise that you will find some amazing food at Souls eatery. They will open up a new restaurant this summer in Carlsberg Byen in Copenhagen. With their twist, take-away, and catering services, they offer traditional food favorites with a plant-based spin. This should definitely be on your list when visiting Copenhagen. Obs, they also have gluten-free options.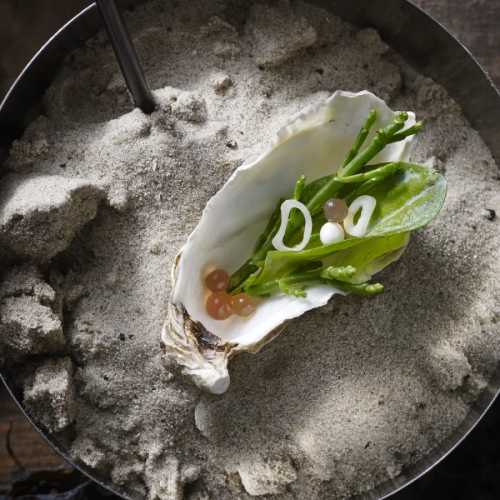 VEVE
Kiin Kiin's new vegetarian restaurant VeVe is located in an attractive old warehouse in Østerbro, Copenhagen Denmark. The spacious great hall can accommodate a lounge as well as a 30-seat restaurant. They welcome you to the stunning architecture, stone floor, linen napkins, and faint scent of the old bread factory that makes up the lovely environment. They serve amazing vegetarian food and they also offer vegan options. This is a restaurant like no other. When in Copenhagen, this is a must-visit.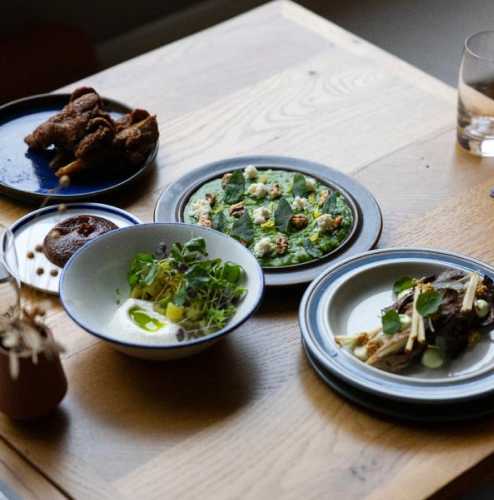 BISTRO LUPA
Lupa is a re-imagined bistro. Plant-based cuisine with a high level of craftsmanship and polite service is their aim. Their food is inspired by the seasons and what they can forage in their region. For a fantastic price, they provide a wonderful 5-course experience! This is also one of our favorite vegan restaurants in Copenhagen, Denmark.
Visit their website here: https://www.bistrolupa.dk/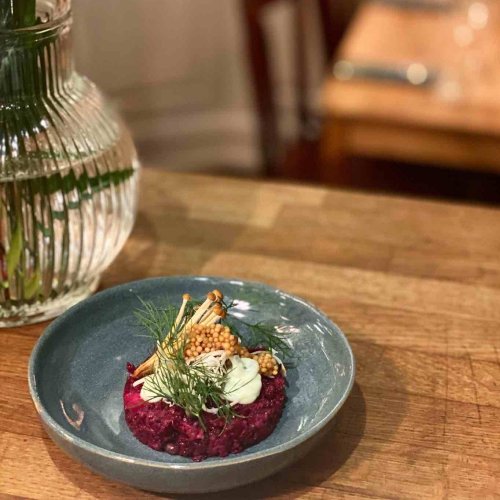 URTEN
The next vegan restaurant isn't too difficult to find. It's located right above the Atlas Bar! Urten, like Atlas Bar, is run by the same people. They're only open in the evenings and offer a three-course dinner. The cuisine is a mix of Nordic, French, and Italian cooking. Their menu varies with the month, and they frequently post their menus on Facebook. The three-course meal includes an appetizer, entree, and dessert.
Visit their website here: https://www.urtenvegan.dk/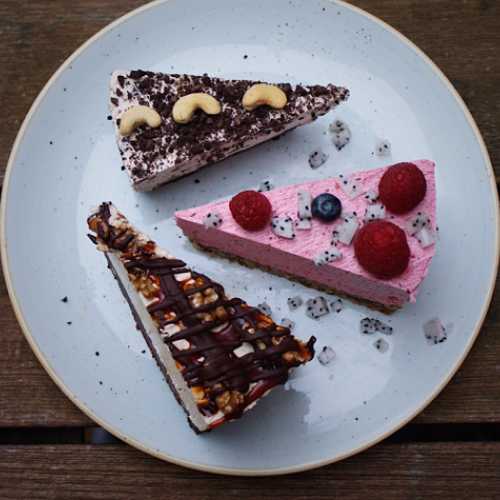 KAF
Kaf is a vegan bakery in Copenhagen that serves homemade cakes and pastries. This lovely cafe also offers breakfast and lunch, including croissants or sourdough bread-based dishes. They have a large number of vegan bakeries, and we are confident you will discover something delicious among them.
Visit their website here: https://cafekaf.com/menukort/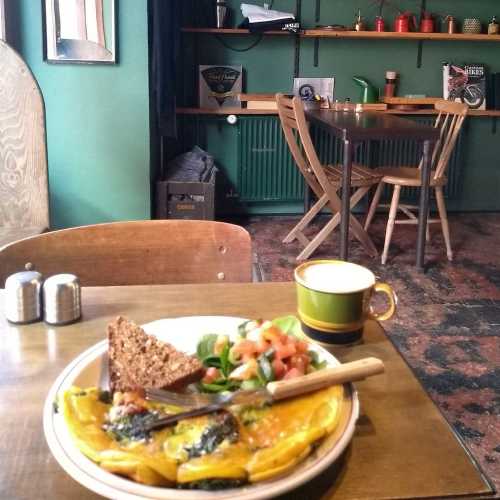 Petról
Petról is a vegetarian Copenhagen restaurant that serves breakfast, lunch, and light dinner. They serve gluten-free dishes as well as entirely organic food. All of the vegan options are identified with a "V" on the menu. Toast, bagels, and bananas are some of the vegan options. On the breakfast menu, you may select from chickpea flour or oatmeal-based vegan omelets. Vegan mac 'n cheese with a creamy vegan cheese sauce is made for lunch/dinner. Vegan cakes and pies are also available, as well as coffee drinks.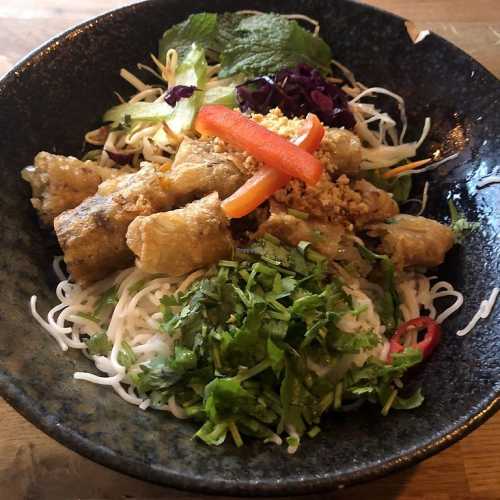 CHAO VIET
Chao Viet Kitchen is an authentic Vietnamese restaurant with a separate vegan section on the menu. The decor is quite homey, and the waitstaff seems to be very kind. It isn't a particularly big restaurant, but there are enough larger tables for bigger groups, as well as additional singles seats. The Bun Cha Gio Chay is very popular, it is a rice noodle salad dish with spring rolls on top of it. They also make their own vegan fish sauce, which is free of any animal products.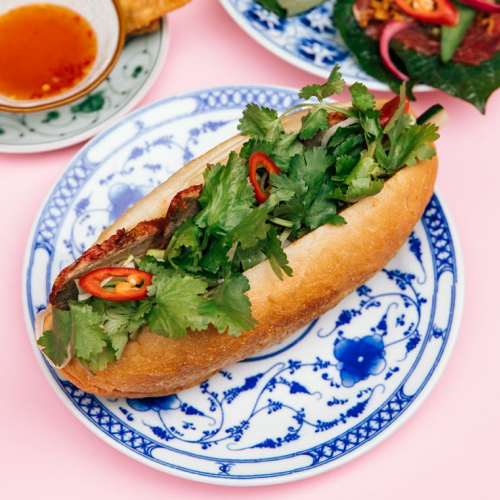 DISTRICT TONKIN
In the city center area of Copenhagen, there's a genuine Vietnamese eatery called District Tonkin. They now have two additional locations in Copenhagen (three in all)! It's not a vegan place, but they do offer a few vegan meals that are clearly marked as such (VG on the menu). They serve several dishes with tofu and many other vegan options. Go check out their delicious food!
Visit their website here: https://www.district-tonkin.com/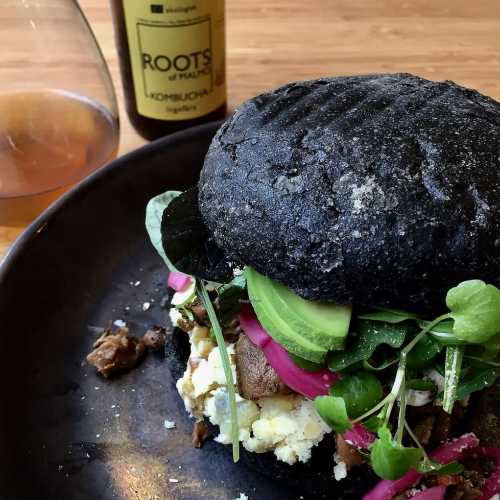 PLANT POWER FOOD
Plant Power Food is a whole food vegan gourmet cuisine with seasonal menus based on wild and home-grown vegetables and herbs. Nonalcoholic beverages include a selection of house-made lemonades, nonalcoholic cocktails, wine, and beer. Seasonal ingredients are used. All recipes are non-oils. Obs, they also offer gluten-free options.
If you're looking for a new way to improve your health, consider vegan food. Copenhagen is one of the best places in the world to try this type of cuisine, so why not start your journey here? With plenty of restaurants and cafes catering to vegans, you'll be able to find something to suit your taste. And who knows – once you've tried vegan food, you may never want to go back! So what are you waiting for? Pack your bags and head to Copenhagen – the vegan paradise of Europe!