"Choose only one master—nature." 🍃

Rembrandt
Summer is here and the Portuguese beaches are waiting for you with their clean sands, crystal clear seawater, and warm sun. We present the best beaches in Portugal that will connect you with nature.
What makes Portuguese beaches special is the beautiful nature that surrounds them. Most of them are close to natural parks with amazing hiking trails and breathtaking viewpoints.
If you like the outdoors but also want to get that sun-kissed look, Portugal is the right place for you!
According to the Global Peace Index 2021, Portugal is the fourth safest country in the world, just behind Iceland, New Zealand, and Denmark. That makes Portugal the second safest country in the European Union!
We selected the cleanest, safest, and most beautiful beaches in Portugal for those who like ecotourism and want to make Portugal their next safe and sustainable destination. Let's start!
#1 PRAIA DE ODECEIXE, ALGARVE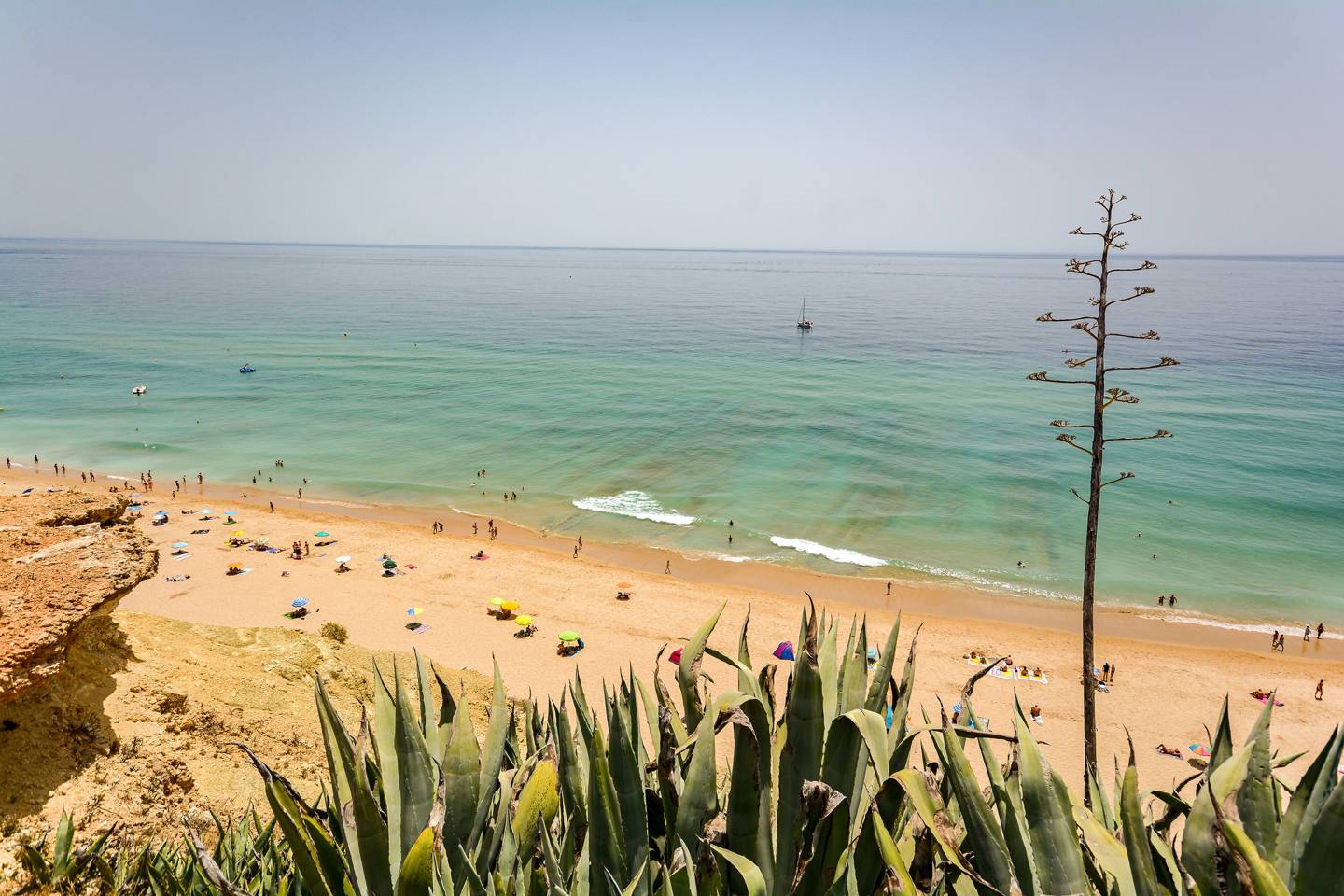 Praia de Odeceixe is one of the top beaches to visit in the Algarve area. Located in a small bay formed by a sandbank with warm, calm, and shallow water. Right after the cliffs in the southern part of the bay, is Praia das Adegas, a nudist beach only accessible on low tide.
There is also the Miradouro da Ribeira de Seixe with a stunning view of the river. Nearby you can find local cafés and restaurants on the clifftops overlooking the beach.
Just a 15-minutes ride north Praia de Odeceixe, is Sudoeste Alentejano e Costa Vicentina Natural Park, a spectacular coastal nature reserve with beautiful, cliffs, beaches, and an abundance of fauna, including birds and otters.
#2 PORTINHO DA ARRÁBIDA, SETÚBAL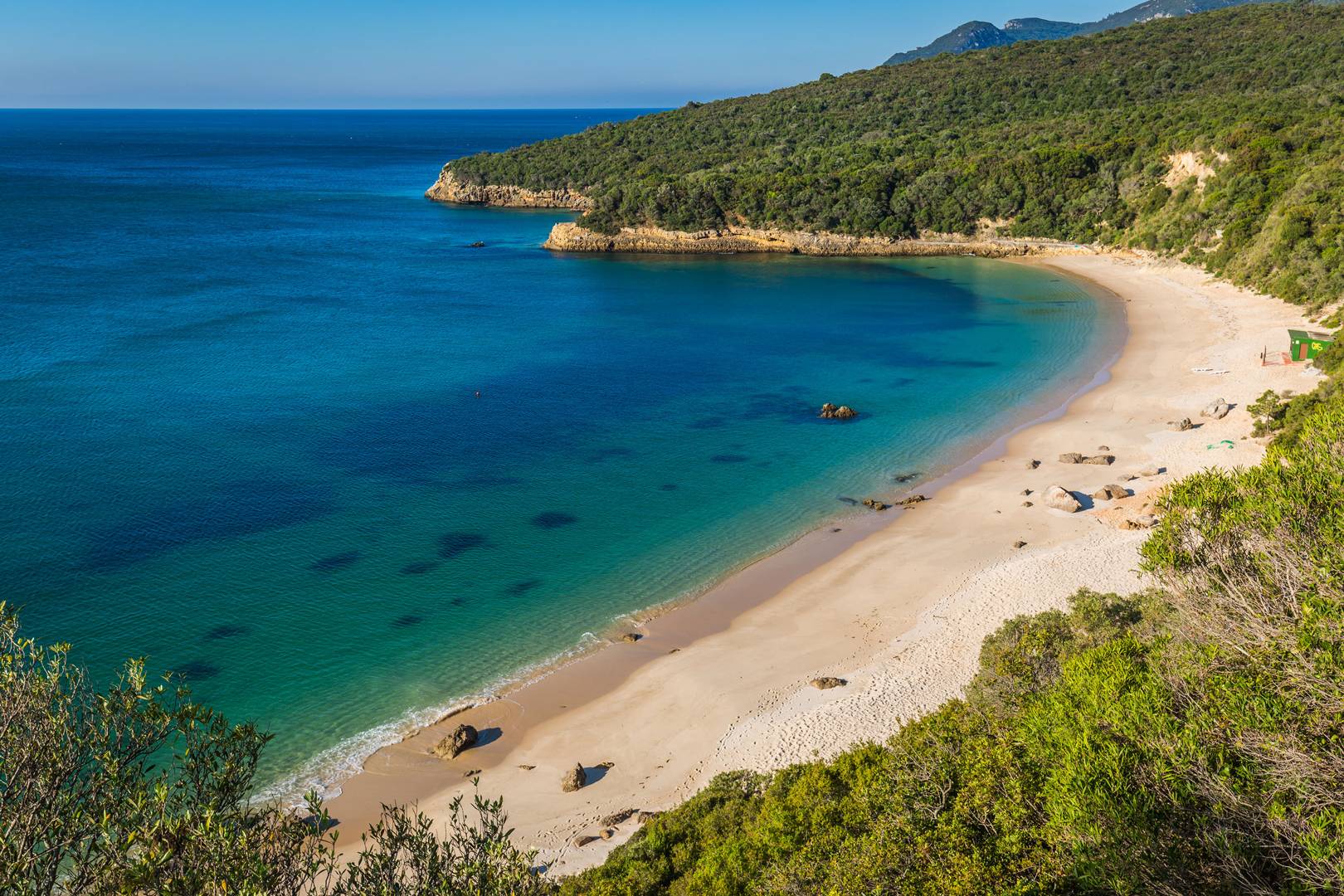 About a 40-minute drive south of Lisbon is Serra da Arrabida National Park, a 100 square kilometers protected area with forest-covered hills and stunning viewpoints overlooking the deep blue sea.
Serra da Arrabida beaches are known for their bright sand, gentle waves, and rock pools.
The most known beaches in Serra da Arrabida are Portinho da Arrábida, Galapinhos beach, Dos Cohelos beach, and Figueirinha beach. The natural park also has several walking trails with different levels of difficulty.
This is an ideal activity to connect with the protected landscape and the sea.
#3 PRAIA DA ILHA DE TAVIRA, ALGARVE
Praia da Ilha de Tavira is a long white-sand bank located at the eastern end of Ilha de Tavira. The fine sand and clear water invite travelers to spend the day sunbathing and relaxing.
Praia da Ilha de Tavira is considered one of the calmest beaches on the southern Algarve coast.
A few kilometers south of Praia da Ilha de Tavira is Praia do Barril, famous for the Cemitério das Âncoras and anchor cemetery that plays as a monument to the Portuguese tuna fishing industry that once thrived on this coast.
#4 PRAIA DA URSA, SINTRA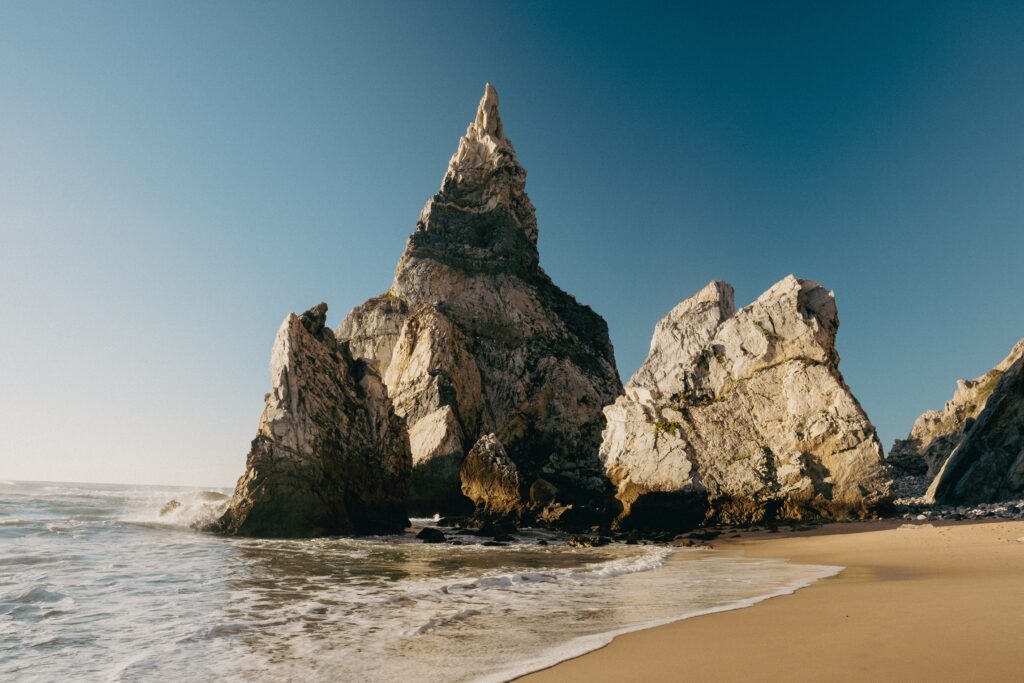 Sintra is a small town located in Lisbon metropolitan area. Sintra is home to the Sintra-Cascais Natural Park, a forested area with beautiful cliffy beaches such as Praia da Ursa, Guincho beach, and Adraga beach. All known for their natural beauty and tranquility.
Praia da Ursa is considered the westernmost beach in Portugal and Continental Europe.
Known as the most pristine wild beach because of its rock formations. The beach owes its name to the huge, bear-shaped rock formation that arises on the bay.
To access Praia da Ursa, it is necessary to descend a cliff so this activity requires wearing the proper footwear. We strongly advise avoiding the trail on rainy days. The trail starts at Cabo da Roca, 2.6 kilometers south from the beach.
#5 ILHA DA FUSETA, FARO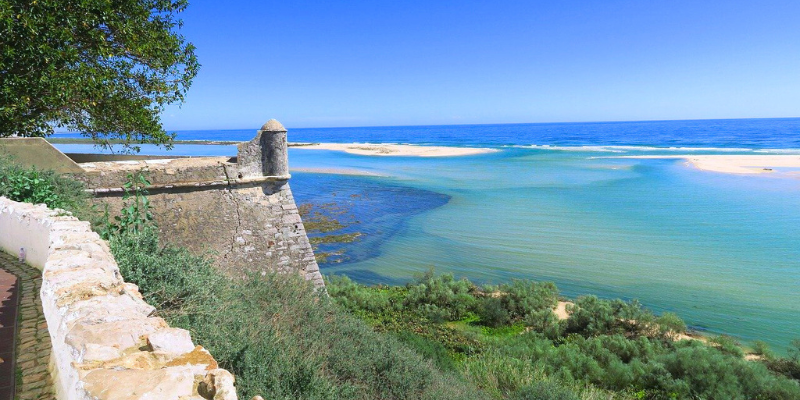 Located at the Ria Formosa Natural Park, Ilha da Fuseta is only accessible by boat from Fuseta village or Olhão. Ilha da Fuseta is harbored by an estuary rich in coastal fauna. At low tide, it is easy to walk across the island. There are plenty of shallow pools with warm water and dunes to explore.
Ria Formosa Natural Park occupies 170 square kilometers and is the most important wetland in the south of Portugal. It's home to many migratory bird species from northern Europe that spend winter here.
So look out for the purple swamphen (the park symbol), pink flamingos, and the white stork, as they gather near the tidal marshes.
Apart from birdwatching, popular outdoor activities include kayaking, paddling, sailing, and windsurf.
Sustainable accommodation in Algarve
The Pestana Group has the best beach hotels in Portugal waiting for you.
Whether you're looking for 4-star hotels, 5-star hotels, or boutique hotels, Pestana has everything for you to discover this amazing country responsibly. Book your stay at EcoHotels.com now!
COVID-19 traveling recommendations
Before traveling to any of these destinations make sure to check out the World Health Organization Covid-19 Dashboard for continuously updated information.
For requirements to enter the countries and recommendations on travel destinations, consult the national and local warnings available at the destination.