Greece is one of the world's top travel destinations—and that's a proven fact. A report from The Guardian reveals that the country was among the most visited places in 2022. This is thanks to a large volume of tourists hailing mostly from the US, UK, and Germany.

It's not hard to see why many people flock to this Mediterranean paradise. The country is home to countless beautiful spots where you can appreciate its landscape, culture, and history. Some of Greece's best places to visit include the bustling city of Athens and the romantic island of Santorini. Athens has many museums and historical sites—like the Parthenon—while Santorini houses picturesque coastlines, sunsets, and remarkable white and blue architecture. Yet a trip to Greece should extend beyond visiting historic locales.

Attending its festivals is another way to enrich your senses and satisfy your travel bug. Here, you'll experience Greek culture firsthand by interacting with locals, trying regional cuisines, and getting to know the story behind each celebration. If this sparks your knack for traveling, keep reading to discover more about Greece's festivals and how you can book a trip to attend them:
What you need to know about Greek festivals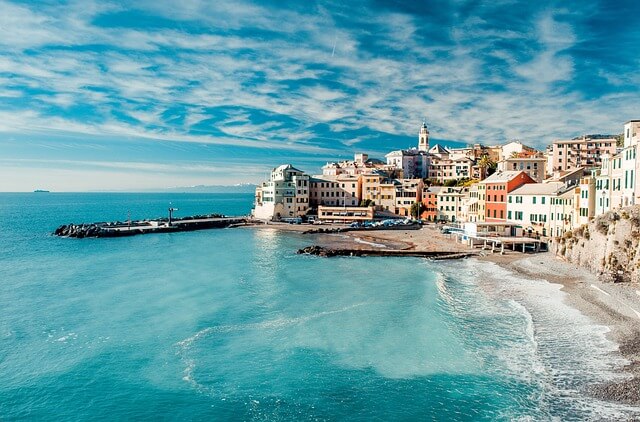 Why should you attend them?
Greece is arguably best known as the cradle of European civilization. Its art, history, political achievements, and culture heavily influenced how many parts of the world live today. While you can learn more about its impact through guided museum or city tours, Greek festivals allow you to actually experience that rich history yourself.

During these lively events, you'll catch various performances—like dancing, theater, and even some rituals—that depict Greek history and culture. Food is a massive part of the festivals, too. So feel free to indulge in the local delicacies offered by countless food stalls while enjoying the festivities. If you're all about immersion, these events even provide opportunities for you to mingle with locals who can share with you what it's like to live in Greece, what a certain festival is all about, and maybe even be your festival buddy.
Attending a festival means you'll experience the best of Greece. From the country's history and culture to the people and the famous cuisine—all in one place. Why would you want to miss out on that?
If the gears in your head are already turning, here are some festivals you should look forward to attending on your next trip:
The 3 best Greek festivals to go to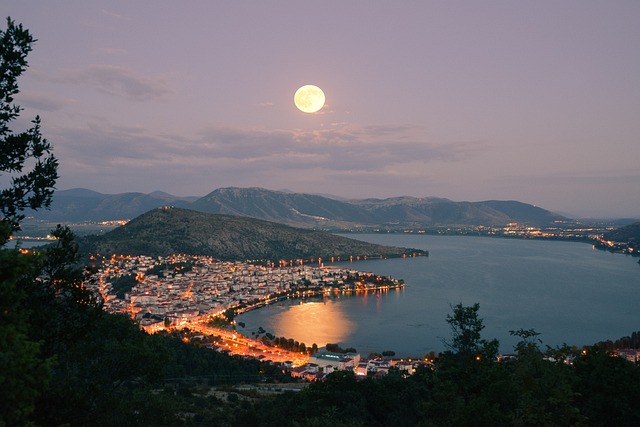 Many festivals in Greece are based on key events and religious dates in the Orthodox faith. Others are simply a celebration of culture and tradition. No matter which one you choose to go to, you'll surely learn and experience a lot about the country. Here are 3 of the biggest festivals.
Apokries
If you don't know where to begin, you can start by spending the Lent season in Greece between March and April. Three weeks before Lent is when Apokries (which translates to abstention from meat) begins. This season's festivities include Tsihnopempti (Smoky Thursday), where tons of meat is grilled and eaten by everyone, and Holy Saturday—which involves slaughtering a Pascal lamb on a slow fire. Easter is a particularly significant holiday in the country, where it's celebrated with traditional food, dances, and fireworks. Apokries is commemorated in several major cities, but Athens has the biggest festivals. Most Apokries celebrations are held in the Plaka neighborhood.
Hellenic Festival
Another to put on your list is the Hellenic Festival. This festival, you'll find filled with art and music during the summer months of June to September. The dates change every year, although what you can guarantee is the opportunity to watch various musical and theatrical performances by traditional groups and local artists and buy books and periodicals. The lineup and location can change, too, so it's best to research to see if you'd be interested in the festival's events.
August Moon Festival
This festival falls on the full moon of August when the moon is at its brightest. The festival is heavily linked to Greek mythology and the Titan goddess, Selene. In ancient Greece, the day would also signal the beginning of the Olympics. Due to the festival's historical and cultural significance, many archaeological sites and museums remain open after sunset, and visitors get free admission. Visitors can also expect a lot of concerts, theater and dance performances, poetry readings, stargazing, and tours during the night. It is a great festival to visit as you will learn more about Greek culture.
Tips on booking a trip to Greece to attend festivals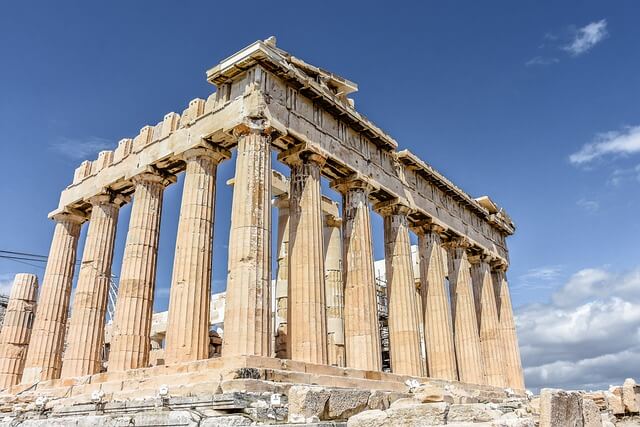 Decide which festivals you want to catch
The first thing you should do is decide which festivals you want to go to. One important thing to note is that tourist season in Greece usually spans from July to September. So, if you're going to the August Moon Festival, you can expect higher rates for flights and hotels because you're competing with other tourists to secure the best options. Should you have a tight budget, you can go to festivals that fall during the off-season between December and February. This could be the Epiphany in January that celebrates the baptism of Jesus. You can join the locals to dip in rivers, lakes, and ports. It can be pretty rainy during this time, but it'll be cheaper. Moreover, you'll have a wider range of options for things to do since fewer tourists will be around.
Book your trip through a reliable travel company
Now that you've got your festivals lined up, it's time to book your flights and hotels. You should do this early, especially if you're traveling during the peak season. When it comes to booking a holiday in Greece, it's best to choose a reliable company that can offer competitive prices. This gives you the freedom to change your options and get a refund, and a low deposit—so you can save money and have more to spend on festival food and activities. If you're among the green travel movement supporters, a trustworthy company will also ensure that they only offer eco-certified hotels, so your stay will be guilt-free.
To know how reliable a travel company is, check if it has the "Travel Aware" logo. This tells you if the company will provide additional health, safety, and political information to ensure a comfortable trip. You can also look for the ATOL Protected logo, indicating that your payments are safe and secure with the travel company.
Choose accommodations near the festival grounds
Festivals can last an entire day or night, with some spanning a few days. There's no doubt that you'll be tired from all the eating, singing, dancing, socializing, and walking you're bound to enjoy. It's more convenient to choose accommodations near the festival grounds.

Still, you must be cautious of the places you want to book. For instance, if you're sensitive to noise, don't book a hotel that is right on the festival's street. Otherwise, you might have a hard time sleeping with all the music and celebrations going on. You should also be mindful of the type of hotel you're staying in because of taxes. According to Euronews, the tourist tax in Greece is based on the number of stars awarded to hotels and how many rooms you'll rent, with rates going up to €4 per room. If you're on a tight budget, it's best to keep these considerations in mind when picking your accommodation.
Plan how you'd get to the festival
Although many major festivals are held in the capital of Athens, you might be interested in going to an event that's on one of Greece's many islands, like Santorini. If you're traveling from the capital to another city or island, plan how to get to the festival early. You can do this by booking ferry or bus tickets or pre-booking a cab online. This will make it easier to get around on the day of the festival, especially if many locals and tourists are also trying to get to the venue.

For example, if you're staying in Athens and going to Santorini for the Ifestia Festival—an annual Greek Volcano festival in August featuring fireworks that represent an eruption, along with musical and dance performances—you should ride a ferry. Since Greece is an archipelago, it has lots of ferry lines to choose from that you can book online in advance. By handling your transportation ahead of time, getting to and from the festival venue will be effortless, making your trip much more enjoyable.
Secure your tickets early if needed
Many festivals in Greece don't require entrance fees and are usually open to the public. However, some events—like the annual Anchialos Wine Festival of Thessaloniki held in September—require tickets because you'll be tasting a wide range of delicious local wines fresh after harvest season.

For festivals like these, buy your tickets early so you can secure a spot. Both locals and tourists will be vying to attend the same festivals as you. So it's not out of the question to run out of tickets or for the event to reach the audience limit. Luckily, many festivals sell tickets online, allowing you to get your hands on them even before you arrive in Greece. By doing so, you can guarantee attendance at all of the festivals you want to go to, enriching your knowledge of Greece's history and culture.

Going to Greek festivals is among the most fun ways to deepen your understanding of the region's traditions and way of life. The next time you plan to go to Greece for a festival, follow these tips to make your trip more comfortable, enjoyable, and stress-free!
Thank you for reading!
Visit our travel blog and read more articles about travel inspiration, travel itineraries, and tips on how to travel more sustainably.