Ready to embark on an adventure to one of Europe's most enchanting cities? Edinburgh is waiting, and we're here to be your ultimate travel companion. In this Edinburgh travel guide, we'll take you on a journey through the historic streets, cultural festivals, and natural wonders of this Scottish gem. Whether you're a first-time visitor or returning for more, get ready to uncover the secrets of Edinburgh.
So, let's dive in and make your Edinburgh exploration unforgettable. This guide is your key to a memorable trip, filled with the best experiences and hidden gems the city has to offer.
Why Visit Edinburgh?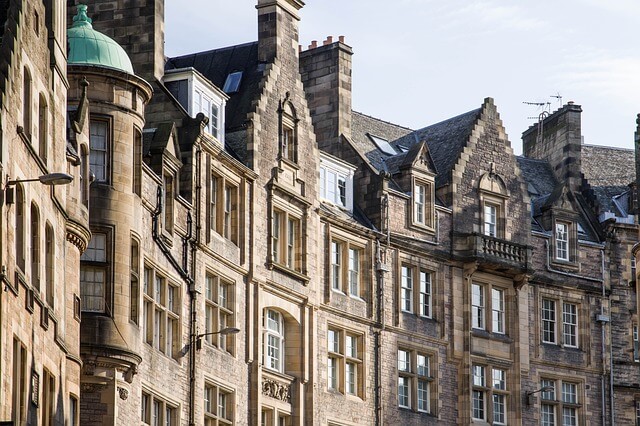 Why visit Edinburgh? Well, for starters, it's the second most visited city in the UK, and there's a darn good reason for that. This Scottish capital is a treasure trove of experiences waiting to be explored. Picture yourself wandering down cobbled streets steeped in history. Feel the vibrant pulse of the city as you immerse yourself in its unique culture, where ancient traditions blend seamlessly with modern life. But that's not all; Edinburgh is also known for its year-round festivities. Whether you visit Edinburgh during the world-famous Edinburgh Festival Fringe or the enchanting Hogmanay celebrations, there's never a dull moment in this captivating city. From its awe-inspiring landscapes to its rich heritage, Edinburgh promises an adventure like no other. So, why wait? Let's dive into everything you need to know before you visit Edinburgh!
History of Edinburgh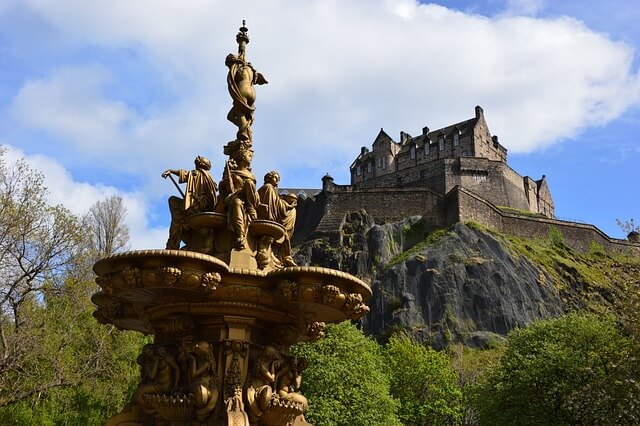 Edinburgh, Scotland's capital, boasts a history as captivating as the tales told within its ancient walls. The city's roots stretch back over a thousand years, with its earliest settlements dating to the 7th century. Edinburgh Castle, perched atop Castle Rock, stands as a testament to this rich history, guarding the city for centuries. The heart of Edinburgh, known as the Old Town, is a living time capsule with its winding cobblestone streets and medieval architecture. From royal dynasties and legendary battles to the Scottish Enlightenment, Edinburgh's fascinating history is etched into every stone and whispered through its narrow closes. It's a place where the past and present walk hand in hand, making it a must-visit for history enthusiasts and wanderers alike.
When to Visit
When to visit Edinburgh? Well, that depends on what you're looking for! Scotland's capital offers something special in every season.
Spring blooms with colorful gardens and milder weather, making it an ideal time to visit if you want to enjoy the city's green spaces.
Summer brings warmth and daylight, making it the best time to explore outdoor attractions and soak up the festival vibes.
Fall paints the city with a golden hue and fewer crowds, a great choice if you prefer a quieter experience and want to save money on accommodations.
Winter, while chilly, is when you can cozy up in historic pubs and enjoy a touch of holiday magic, especially during Edinburgh's Christmas markets.
However, it's essential to consider the weather. Scotland can be quite unpredictable, so pack accordingly. Keep in mind that some seasonal businesses may close during the winter months, so plan your trip wisely based on what suits you best!
Where to Stay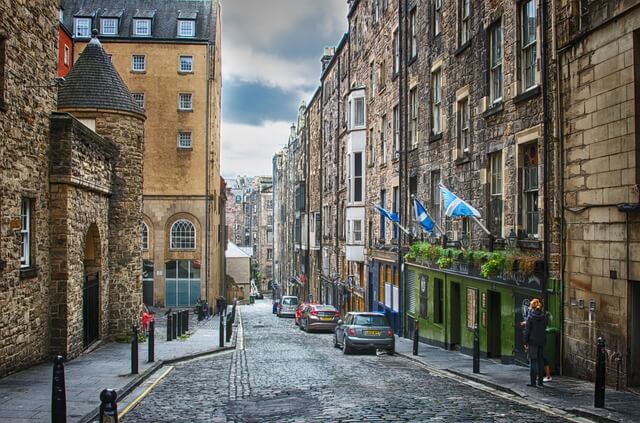 Choosing where to stay in Edinburgh can significantly impact your Edinburgh travel experience. The city offers a variety of neighborhoods catering to different tastes and budgets.
City Center
For the most convenient access to Edinburgh's top attractions, consider staying in the city center. You'll be steps away from iconic sites like Edinburgh Castle, the Royal Mile, and Princes Street, making it perfect for Edinburgh travel first-timers.
Cheapest
Budget-conscious travelers will find affordable options in areas like Leith, Gorgie, or the West End. These neighborhoods offer budget-friendly accommodations without compromising on access to public transport.
Most Romantic
If you're seeking a romantic getaway, look no further than the historic Old Town. Its charming, winding streets and proximity to landmarks like Holyrood Palace set the stage for a memorable stay.
Party Area
For those who love nightlife, the Grassmarket area is your go-to spot. With its pubs, bars, and vibrant atmosphere, you're in for a great time. Cowgate is another lively district known for its nightlife.
Shopping
Shopaholics will adore staying near Princes Street and George Street, where high-end stores and boutiques line the streets. The bustling shopping scene is perfect for retail therapy.
Each area offers its unique charm, so consider your interests and preferences when choosing the right neighborhood for your Edinburgh travel adventure.
Getting Around
Getting around Edinburgh is a breeze with its efficient public transportation options, including buses and trams. They'll whisk you to all the main sights and beyond.
For the more adventurous, exploring on foot or by bike is a fantastic option, as many attractions are within walking distance of each other. Consider joining a walking tour to get a deeper insight into the city's history and culture.
If you plan to venture beyond the city, car rental is available, but it's often unnecessary within Edinburgh. Keep in mind that parking can be challenging and costly in the city center. So, whether you're here to visit Edinburgh's top spots or explore off the beaten path, you'll find transportation options to suit your style.
Top Attractions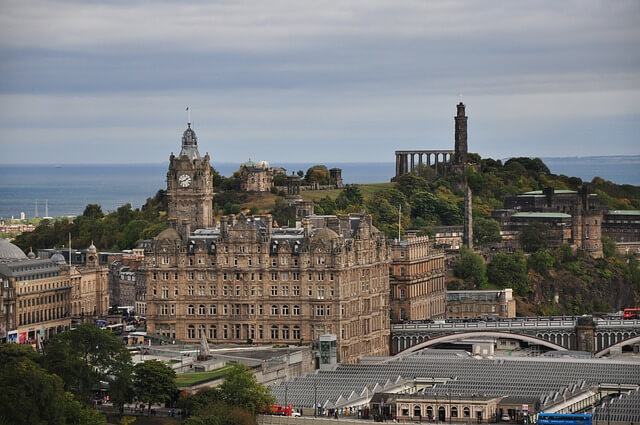 When you visit Edinburgh, a treasure trove of must-see attractions awaits. Edinburgh Castle reigns majestically over the city, offering a glimpse into centuries of Scottish history. Stroll down the historic Royal Mile, where every cobblestone tells a story, leading you to the magnificent Holyrood Palace, the official residence of the British monarch in Scotland.
For culture enthusiasts, the National Museum of Scotland is a fascinating journey through Scottish history and beyond. Meanwhile, nature lovers can find tranquility in the lush Princes Street Gardens, surrounded by stunning views and the iconic Sir Walter Scott Monument.
Art aficionados shouldn't miss the Scottish National Gallery, showcasing a rich collection of European paintings. And as you explore the stunning Calton Hill, the National Monument will capture your attention with its grandeur.
To delve deeper into these attractions, consider joining a guided tour for a richer, more immersive experience. Edinburgh's top spots offer something for everyone, from history buffs to art enthusiasts and nature lovers alike.
Food and Dining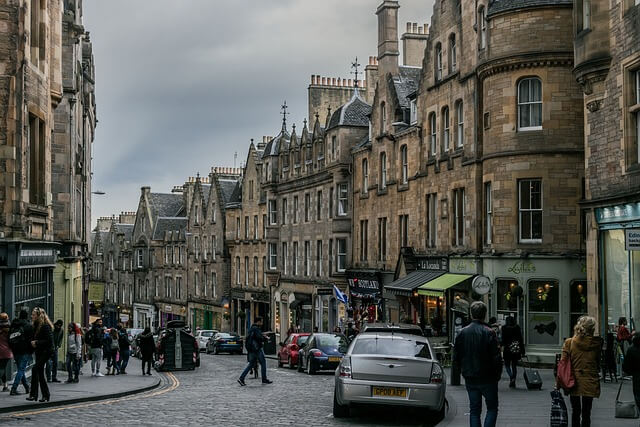 When it comes to food and dining in Edinburgh, get ready for a taste of Scottish cuisine that's sure to leave your taste buds dancing. Traditional dishes like haggis, neeps, and tatties (haggis, turnips, and mashed potatoes) showcase the hearty flavors of Scotland.
For a culinary adventure, explore the city's array of restaurants, cafes, and local food experiences. You can savor fresh seafood at the waterfront, indulge in Scotch whisky tastings at the Scotch Whisky Experience, or sample artisanal delights at the city's vibrant markets.
Dietary considerations are also well taken care of, with vegetarian, vegan, and gluten-free options available at many establishments. Don't miss the chance to savor Scotland's culinary treasures, as tens of thousands of visitors do every year. So, come hungry and leave Edinburgh with a satisfied palate and a newfound love for Scottish flavors.
Nightlife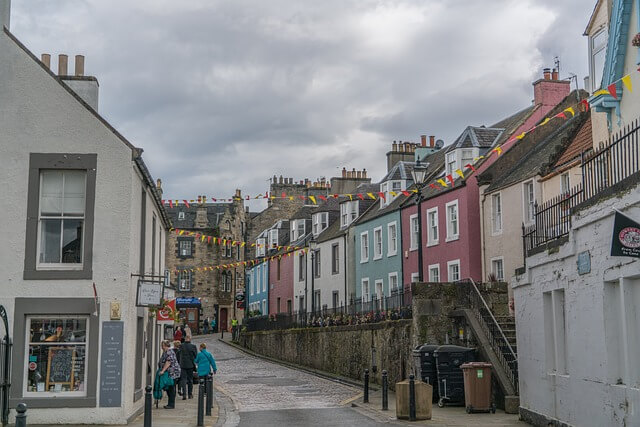 Edinburgh's nightlife is a vibrant tapestry of live music, eclectic bars, and unforgettable experiences waiting to be uncovered. When the sun dips below the horizon, the city comes alive with energy. You can expect an array of live music venues showcasing local talent, from traditional Scottish tunes to modern beats. Dive into the diverse bar scene and explore Edinburgh's hidden gems, whether you prefer cozy pubs with a warm ambiance or lively clubs with pulsating beats. No matter your taste, the city offers a nightlife that promises to keep you entertained and dancing until the early hours. So, gear up to explore Edinburgh's dynamic after-dark scene and create unforgettable memories.
Culture and Etiquette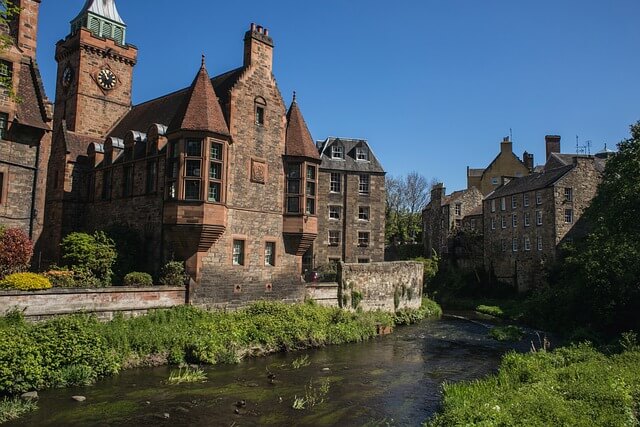 Understanding Scottish culture and customs is key for visitors to the UK. Scots take pride in their rich heritage, which includes traditions like ceilidh dancing, bagpipe music, and tartan attire. When interacting with locals, remember that Scots are known for their warmth and friendliness. A friendly smile and polite manners go a long way. Also, be sure to respect local customs, like raising a toast with a dram of whisky. Keep an eye out for cultural events and festivals, such as the Edinburgh Festival Fringe, Hogmanay, and Burns Night, which offer a deeper glimpse into Scottish culture and provide excellent opportunities to connect with the locals. Embracing these cultural nuances will enhance your visit and leave you with memorable experiences.
Safety and Health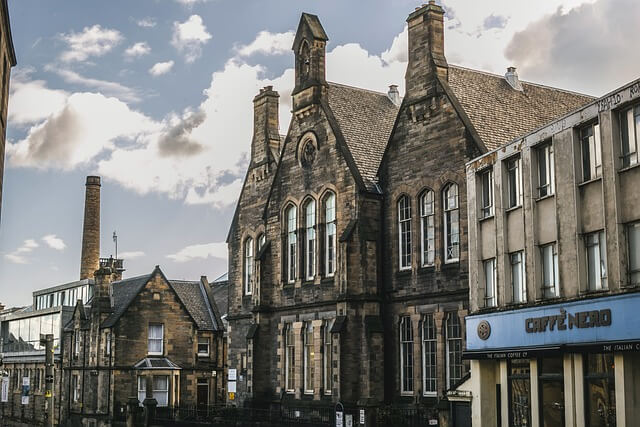 When exploring the beautiful city of Edinburgh, safety should be a top priority. Keep an eye on your belongings, especially in crowded areas, to prevent any mishaps. Edinburgh is generally a safe city, but like any urban area, it's wise to stay aware of your surroundings.
For health, it's essential to be prepared. Make sure you have travel insurance and access to medical services if needed. Edinburgh offers quality healthcare facilities, so you can rest easy knowing help is available if you require it.
In case of emergencies, the universal emergency number in the UK is 999. Whether it's a medical issue, a lost passport, or any other emergency, don't hesitate to dial for assistance. Prioritizing safety and health ensures a worry-free visit to this enchanting city.
Budget and Money Matters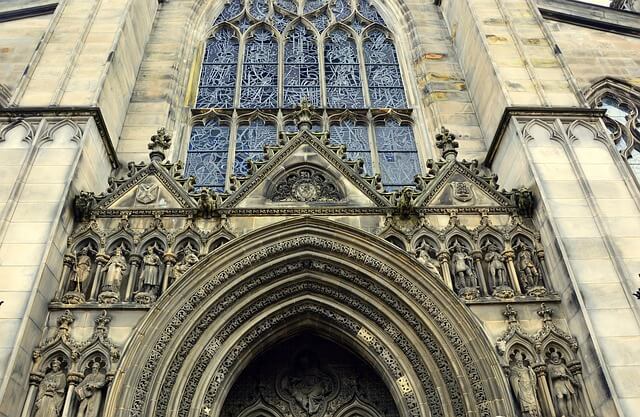 Managing your budget while in Edinburgh is essential for a worry-free trip. Start by creating a travel budget, accounting for expenses like accommodation, food, transportation, and activities. Having a clear plan helps you stay on track.
The currency in Edinburgh is the pound sterling (£). Cash is widely accepted, and you'll find ATMs throughout the city. Carry some cash for small expenses, as not all places accept cards, and it's handy for situations requiring exact change.
To save money, consider budget hotels or hostels for accommodation. Also, take advantage of local markets and street food for affordable dining options. Look for travel passes that offer discounts on public transportation and attractions. With careful planning, you can make the most of your pound sterling and enjoy all that Edinburgh has to offer without breaking the bank.
Want to get our best tips on this? Read our guide on how to save money while traveling here!
Packing Tips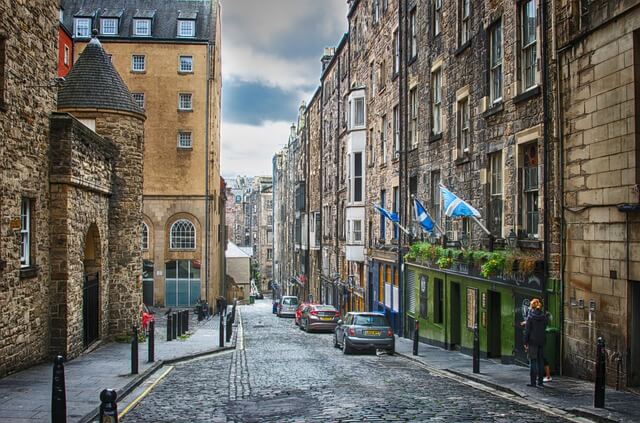 When you're gearing up to explore Edinburgh, packing smart is key. Consider the season of your visit and pack accordingly, whether it's layers for unpredictable Scottish weather or light attire for the summer festivals.
Special items like an umbrella are handy for the occasional rain, and comfortable shoes are a must for exploring the city's cobbled streets. Don't forget adapters to keep your devices charged.
Packing light is a game-changer. Bring versatile clothing that can mix and match, and use packing cubes to stay organized. This way, you'll have everything you need to explore Edinburgh comfortably while keeping your luggage manageable.
Thank you for reading!
In conclusion, this Edinburgh travel guide has armed you with essential insights to make your visit unforgettable. From its captivating history to its culinary delights and vibrant nightlife, Edinburgh offers a tapestry of experiences. Plan your trip wisely based on seasons and neighborhoods, embracing the rich Scottish culture while staying safe and within budget.
Now, we encourage you to start planning your adventure to this incredible city. Whether you're a history buff, a foodie, or simply seeking breathtaking landscapes, Edinburgh has it all. Thank you for reading our Edinburgh travel guide, and if you crave more travel tips and inspiration, don't forget to subscribe to our newsletter. Stay tuned for more exciting destinations and adventures! pssst – you can also read more travel guides on our blog now!