Would you like to explore Lisbon environmentally friendly but don't know how? Here we provide the best green travel experiences in Lisbon and surrounding areas.
Whether you like to ride the tram, bike, walk, or surf, Lisbon has everything for you to enjoy a green travel experience. Here we go!
Lisbon Yellow Tram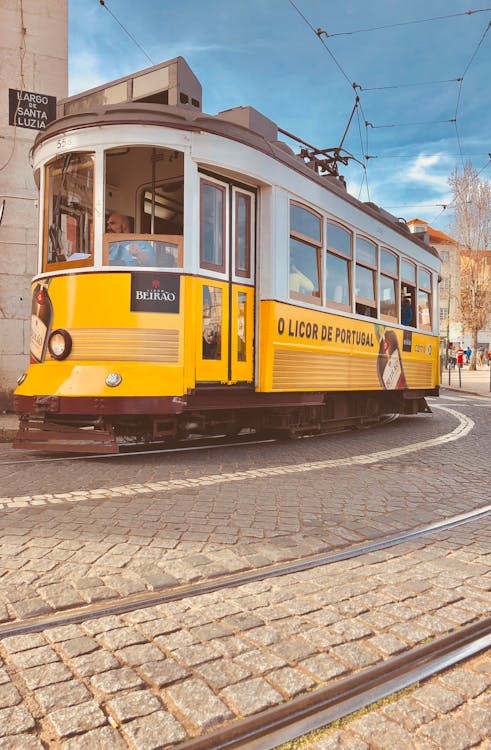 The yellow tram number 28 is one of Lisbon icons and runs through the narrow streets of the historical neighborhoods of Graça, Alfama, Baixa, and Estrela. This historic tram runs through the 10 most important places in Lisbon and it's very easy to hop on and off!
The first electric tram line started to operate on August 31, 1901. In the following years, the metro and bus increasingly took over the transport system and much of the tram system was closed. However, due to its importance for the tourist industry, the line continued working.
With the tourist tram ticket, you have access to the historic Lisbon tram for 24 hours. A unique experience and the best way to see the city!
Electric TukTuk
Tuk Tuk is a widely used form of urban transport in many countries around the world including Portugal. Originally, Tuk Tuks are fueled with gasoline being responsible for CO2 emissions and pollution.
There are several companies that provide Tuk Tuk guided sightseeing tours in Lisbon, however, only a few run with eco-friendly vehicles. TukOnMe is an environmentally friendly option as it runs 100% electric vehicles, greenhouse gas (GHG) emissions, and sound pollution-free.
Their tours are known to be safe, covid-free, and customer-oriented. One of the most recommended tours is Alfama-Graça (some of the most iconic neighborhoods of Lisbon) where they stop at the most historic sites of the city. Tour guides are multilingual, friendly, and know the best-hidden views of the city.
TukOnMe also provides tours to Sintra and Cascais, as well as walking tours in the Lisbon center. Don't miss it!
E-bike tour
Electric bikes, also known as e-bikes, are an excellent and more sustainable alternative to the car as they help with traffic by reducing congestion, pollution, and noise within cities and towns.
The greatest advantage of e-vehicles like e-bikes is that they don't use fuels such as diesel and petrol and hence do not emit GHG, detrimental for the environment and our health. So what better way to explore the city and its nearby attractions than on an e-bike?
Lisboa Autentica offers e-bike rental services and excursions to Lisbon center and metropolitan areas such as Sintra and Cascais, Serra da Arrábida, and the nearby beaches in Costa da Caparica. They also offer walking tours to the Lisbon center.
Eco-hikes
If you like the outdoors, Lisbon has many nearby hiking routes available. Portugal Walk Hike offers walking tours in the Sintra-Cascais Natural Park, along with wine tasting experiences. Their aim is to make visitors aware of one of the most beautiful and enigmatic landscapes in Portugal, the Sintra Sierra, with its unique forest and the majestic Atlantic Ocean views.
They also promote sustainable-oriented tourism in local communities by introducing you to the local people and food. Undoublty an enriching experience for those who want to feel closer to nature!
Eco-surf experience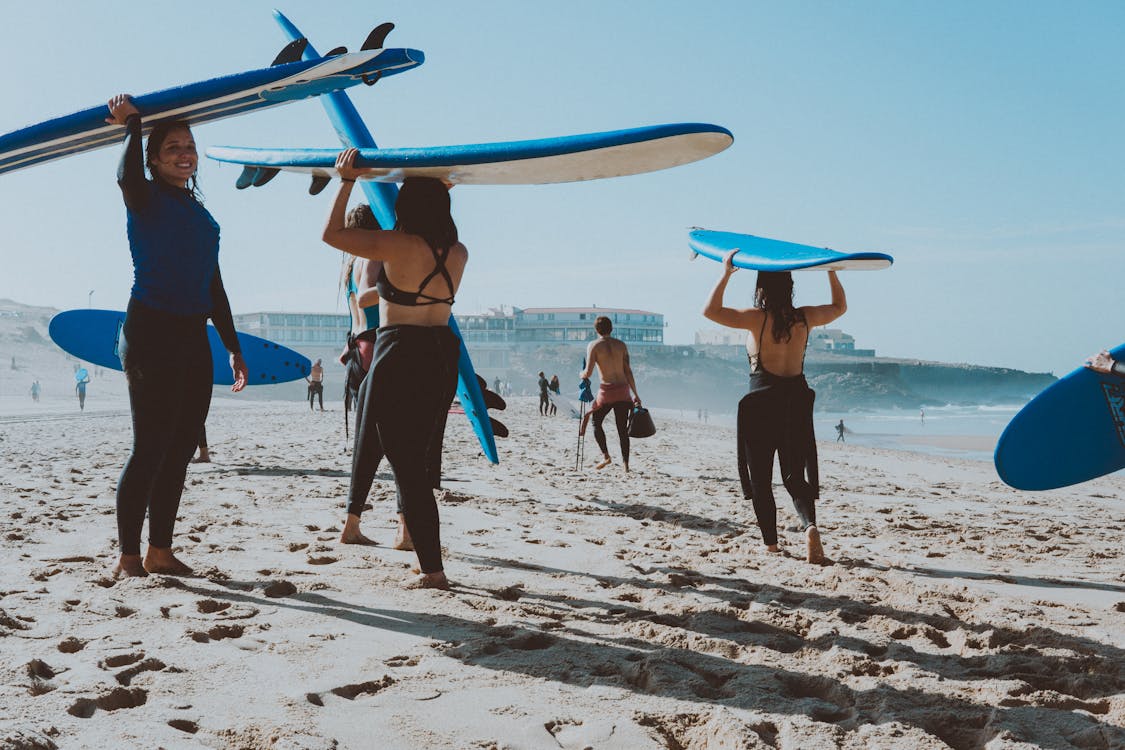 Lisbon has several surf points and surf schools that offer from single surf lessons to surfaries and intensive camps, however very few are concerned about sustainability.
Future Ecosurf is located in the Algarve region 2.5 hours south of Lisbon. It's a surf school that offers a responsible experience to visitors. They have been renovating all the essential materials for their activity, such as surfboards, suits, leashes, wax, and sunscreen for ecological and certified materials.
They work with environmentally friendly glues, 100% recycled leashes, 100% eco-wax with no impact on marine ecosystems, as well as bio sunscreens harmless to fish and corals. What better way to experience the waves than surfing without harming the ocean?
EcoHotels.com is not responsible for the delivery of any services listed here. This list was made with the sole purpose of promoting eco-conscious activities in the tourist destinations where our hotel partners operate.
COVID-19 travel recommendations
Before traveling to any of these destinations make sure to check out the World Health Organization Covid-19 Dashboard for continuously updated information.
For requirements to enter the countries and recommendations on travel destinations, consult the national and local warnings available at the destination.