If you're looking for an amazing summer vacation spot, look no further than Copenhagen! This beautiful city comes to life in the summer, with plenty of activities and events to enjoy. So whether you're interested in sightseeing, dining out, or simply soaking up the sun, Copenhagen has something for everyone. In this blog post, we'll give you a rundown of some of the best things to do in Copenhagen during the summer months. So pack your bags and get ready for an unforgettable vacation!
Eat exotic food at Reffen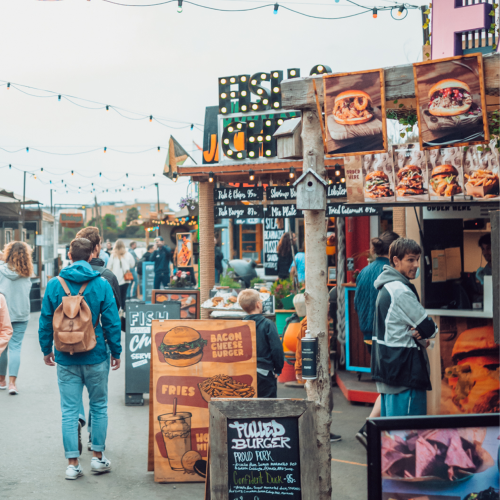 Reffen is located at Refshaleøen and is Copenhagen's most popular street food market. At Reffen, there are events you can experience all summer. From bingo nights to festivals and drag shows. You can bring your family, your friends, or by yourself. Usually, Reffen is only seasonally open in May, June, July, August, and September. But they have just opened an indoor area so you can visit all year round no matter the weather!
It is right by the water, so it has incredible views of Copenhagen while enjoying food from every corner of the world. Each Halloween, Reffen is also host to a scary drive-in horror maze!
To know more, visit their official site here
Try the rollercoasters in the Tivoli Gardens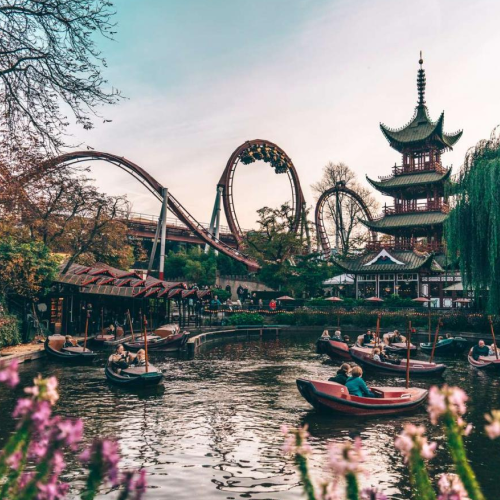 Tivoli is the world's third oldest amusement park and is a treasured part of Copenhagen. Hans Christian Andersen and even Walt Disney himself visited Tivoli multiple times. It is even said that Tivoli served as an inspiration to Walt Disney's famous Disney World.
Their eldest roller coaster is one out of 7 in the world that still has a human conductor in the roller coaster while it is riding. Moreover, wild peacocks roam around the romantic garden.
During the summer, the Tivoli Gardens have Friday night concerts featuring big and smaller artists. International names like Tom Jones and 50 Cent and danish artists like Mads Langer and Dizzy Mizz Lizzy are all visiting the park in 2022.
Read our blog post about amusement parks around the world here.
Swim in the harbor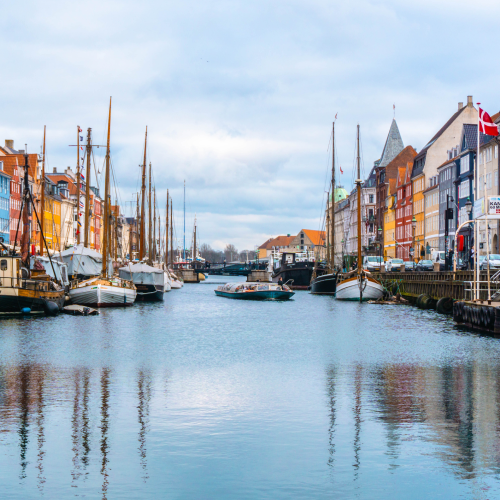 The Copenhagen harbor baths are a local favorite in the summer. Whenever the swimming season begins, you can see the harbors filling up with people lying by the harbor. The sun-filled spots are popular with locals and tourists alike. Popular spots are Islands Brygge Harbour Bath, Sandkaj Bathing zone, Kalvebod Bølge, Fisketorvets Harbour Bath, and Sluseholmens Habour Bath. The locals stay there well into the evening until it is too cold to be there. So bring some snacks, and get out there!
Sail in the canals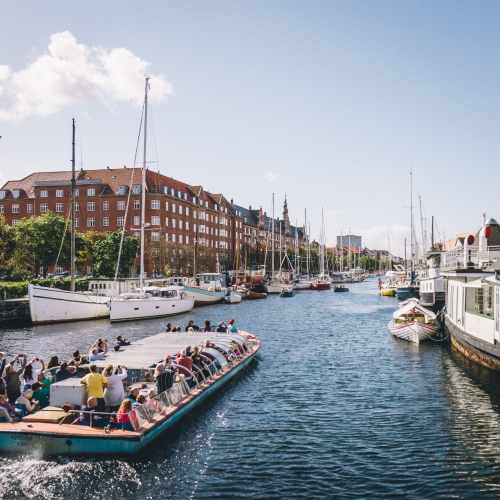 Copenhagen is an old harbor and maritime city. The name "København" actually translates to "Buy a harbor" in danish. One of our favorite ways to see it is by sailing through them. There are many ways to do that.
You can take the traditional guided tour, where you get in a boat with a fixed route, and you will get a guided tour while on the water. You can take the Netto boats, which are a part of the public transportation system in Copenhagen. They have fixed routes and run through the harbor at the same rates as the buses and metros. You can rent your boat alone or with friends. Doing this allows you to decide for yourself where to go and for how long. Lastly, you can rent a kayak and spend an adventurous day in the canals of Copenhagen.
Take a biking tour of the city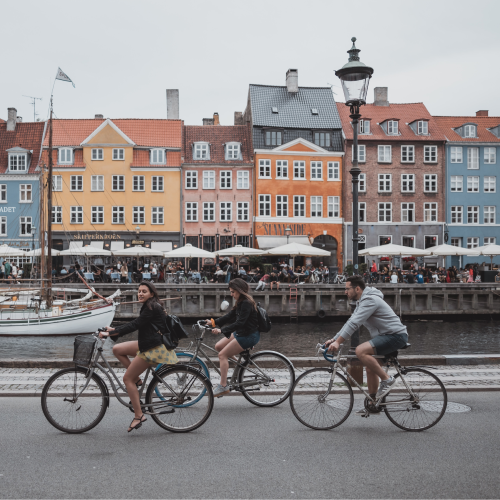 When you are visiting Copenhagen, you will notice that there are many bikes. The best way to get around the city is by bike, so we recommend renting a bike while you are here.
Moreover, there are many paid and free guided tours by bike. They usually have starting points in the city center, or you can explore the streets of Copenhagen on your own.
Picnic in a park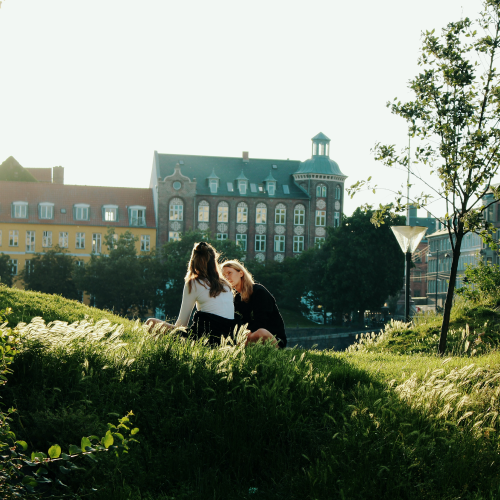 Whenever the long winter is over, you can see the green spots of Copenhagen fill up with people that have been waiting for the summertime. In Copenhagen, it is entirely normal to spend most of your summer in a Park. Moreover, it is common for locals to spend time in cemeteries. People gather in parks and cemeteries all summer, bring a speaker and some food, and have fun in the sunshine.
Some of the parks we can recommend are the botanical gardens, the kings garden, Frederiksberg gardens, Assistentens Cemetary, Fælledparken, Ørstedsparken, and many more!
Shop at a vintage "Loppemarked"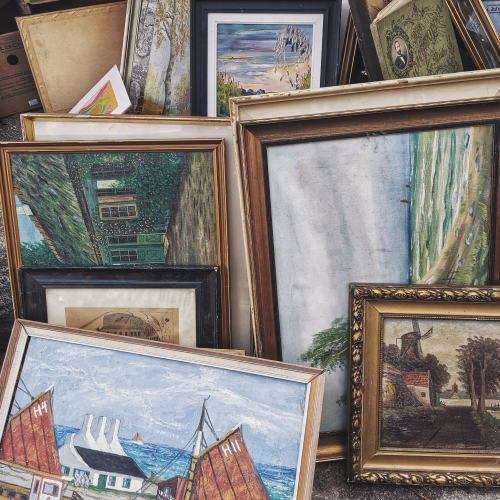 During summer in Copenhagen, there are plenty of "Loppemarkets" all over the city. It is basically a vintage market or flea market. There can be ones dedicated to vintage clothes, and there are ones selling furniture and decor too! They are spread all over Copenhagen, and you can find one almost every day during the summer.
Some of our favorite spots are Frederiksberg Rådhus Loppemarked, Veras under buen, Trendsales Marked, Islands Brygge Loppemarked, and not to mention all of them that are planned and set up by locals.
Explore Christiania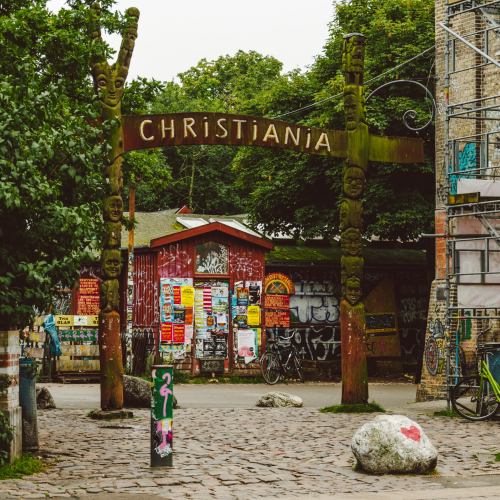 The Freetown of Christiania is a former military base and is now a community of approximately 900 people living independently with its own rules and regulations. Christiania is also known as the "Green Light District" due to its attitude to cannabis. For years, you have been able to walk along "Pusher Street" and see the permanent stalls selling cannabis of all sorts. No hard drugs are tolerated in Christiania. People visit Christiania for its welcoming atmosphere, tasty organic food, and events and concerts. In the winter, they are also hosting a cozy Christmas market, where you can keep warm with a relaxing cup of gløgg and buy homemade stuff from the residents of Christiania.
Head to the Beach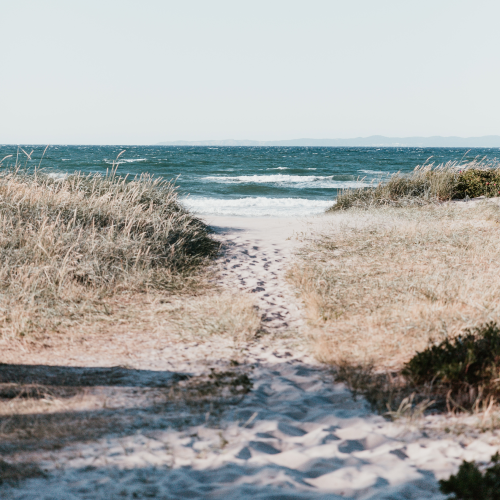 In Copenhagen, you are never far from a beach. During summer, you can expect the locals to go to the beach as soon as the first ray of sun appears. In Denmark, it is customary to swim in the water, even in the winter! On January first, many Danes go for a swim to welcome the new year. The beach is even more popular in the summer. No matter how warm the weather is, going to the beach is popular all year round. Take a free day trip to the beach, bring food for a picnic, play some ball, or simply just lay there and do nothing.
Our recommended beaches are Bellevue Beach, Svanemølle Beach, Amager Beach, and Hellerup Beach.
Visit Kødbyen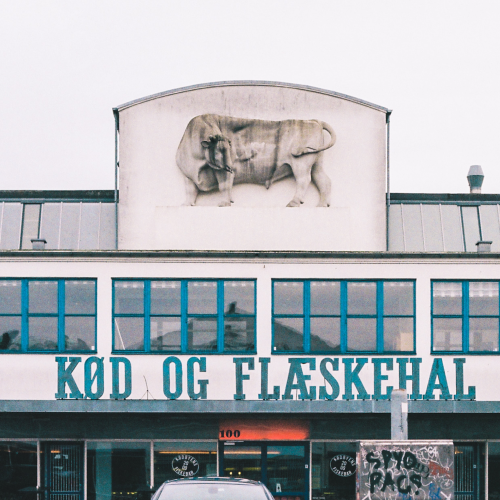 Kødbyen is the meatpacking district of Copenhagen. The word "Kødbyen" translates to the meat city. Back in the day, it used to be home to the Copenhagen meat industry. It has become a fantastic part of the city, with restaurants, nightclubs, and galleries.
Kødbyen consists of two parts. The brown part is from 1878, and the white part is from 1934. The brown part is what is now known for its many restaurants, nightclubs, galleries, and specialty shops. The white part is mostly office buildings, and there is still a meat wholesaler that caters to restaurants.
Roam the streets of Copenhagen
Our final and favorite recommendation as to what you should do while you are in Copenhagen is to simply walk the streets of the city. The city is filled with rich history, and there are many details that you might miss if you don't take the time to walk around the houses and buildings of the city. You can visit Copenhagen all year round, but the atmosphere that surrounds the Copenhagen summer.
If you're looking for a fantastic summer holiday destination, look no further than Copenhagen. With its vibrant culture and stunning architecture, the city is a must-see for any traveler. And if you visit during the summer months, you'll be able to experience all that Copenhagen has to offer in the glorious Danish sun. So what are you waiting for? Book your tickets today and explore one of Europe's most beautiful cities.
What are your plans for the summer? We want to know! Let us know in the comments below.