If you're looking for a vegan-friendly travel destination, 2022 is your year! There are many great places to visit that offer excellent options for those on a plant-based diet. From tropical beaches to bustling cities, there's something for everyone. In this blog post, we'll take a look at some of the best vegan-friendly travel destinations for 2022. So pack your bags and get ready to explore the world!
Tel Aviv – Israel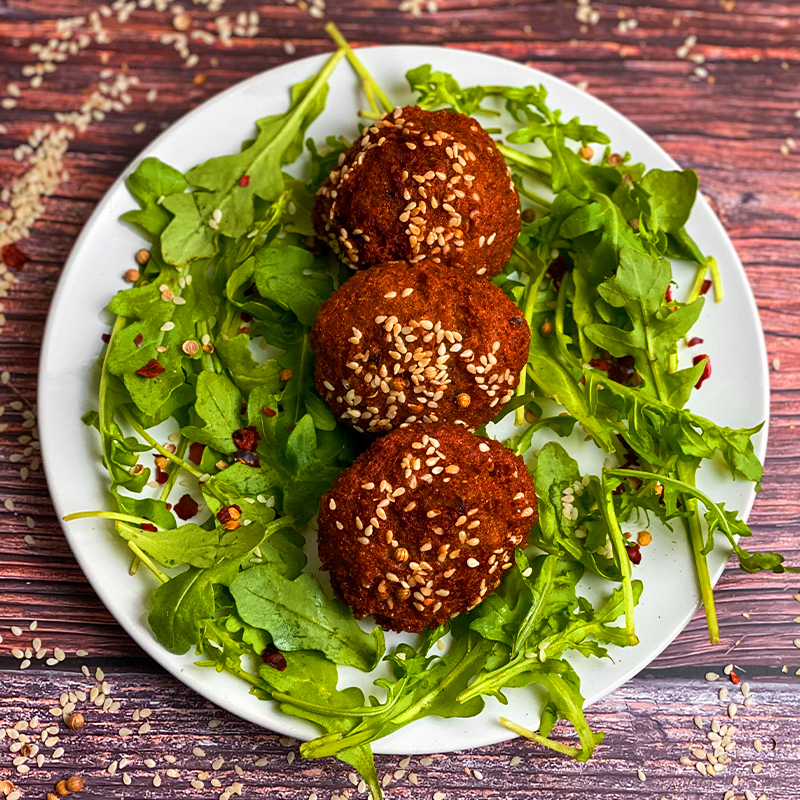 Tel Aviv is also called the vegan capital of the world. It is the country's most populated city after Jerusalem. It is estimated that 1 in 10 people in Tel Aviv is vegan. Vegan-friendly restaurants are everywhere. To be exact, there are over 400 vegan restaurants in Tel Aviv. So it is easy to grab a quick bite without having to look far for vegan options.
Many restaurants grow their own vegetables and fruits, making it possible for you to experience an authentic farm-to-table dinner. There are many vegans in Israel, and the tourism department in Israel calls itself a "vegan nation." The middle east has a lot of vegan-friendly dishes. Some of the Israeli signature vegan dishes are Baba ganoush, Sabich, Hummus, Babka, Falafel, Israeli salad, and Malabi. Most of them are mezze dishes, but they can also serve all of them alone. Israel is the first of many perfect vegan-friendly destinations worldwide, as it offers many vegan and vegetarian restaurants.
Must-visit vegan-friendly restaurants in Tel Aviv:
Bali – Indonesia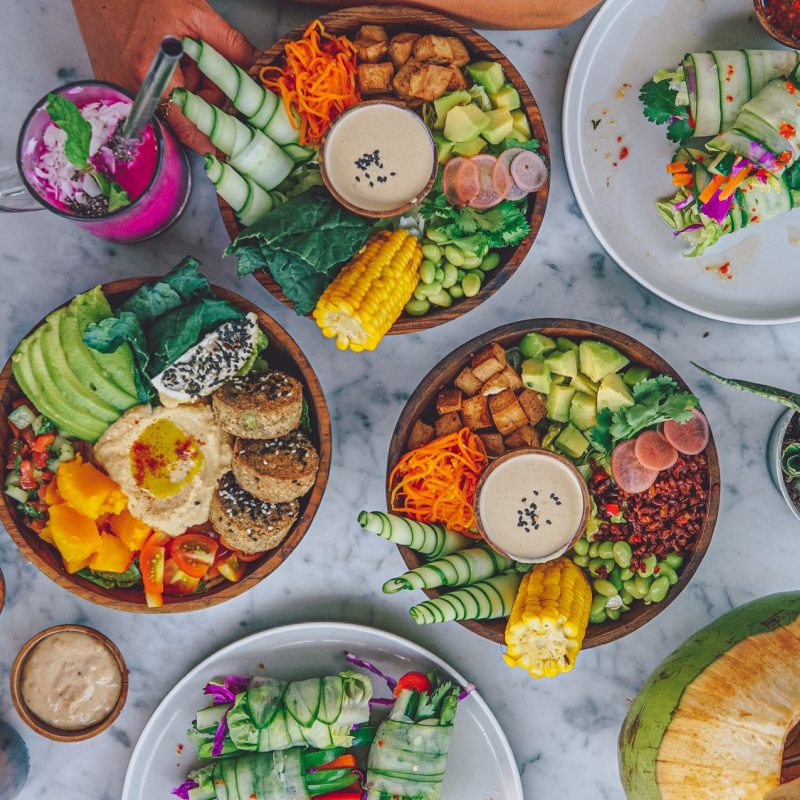 Bali, Indonesia, is probably a destination you have stumbled upon when searching for bucket-list destinations if you like to travel.
Bali is known for its variety of yoga retreats, beautiful nature, and great food. They have embraced the vegan lifestyle and have many vegan eateries. Many of their local food is vegan, with tofu and tempeh often used as a meat replacement. Tempeh was actually invented in Indonesia. So if you are planning a vegan travel itinerary, Bali should definitely be on your list! Some of the traditional dishes that also happen to be vegan is: gado-gado, nasi goreng, mie goreng, nasi campur, tempeh goreng, bakso, and sambal.
Must-visit vegan-friendly restaurants in Bali:
Berlin – Germany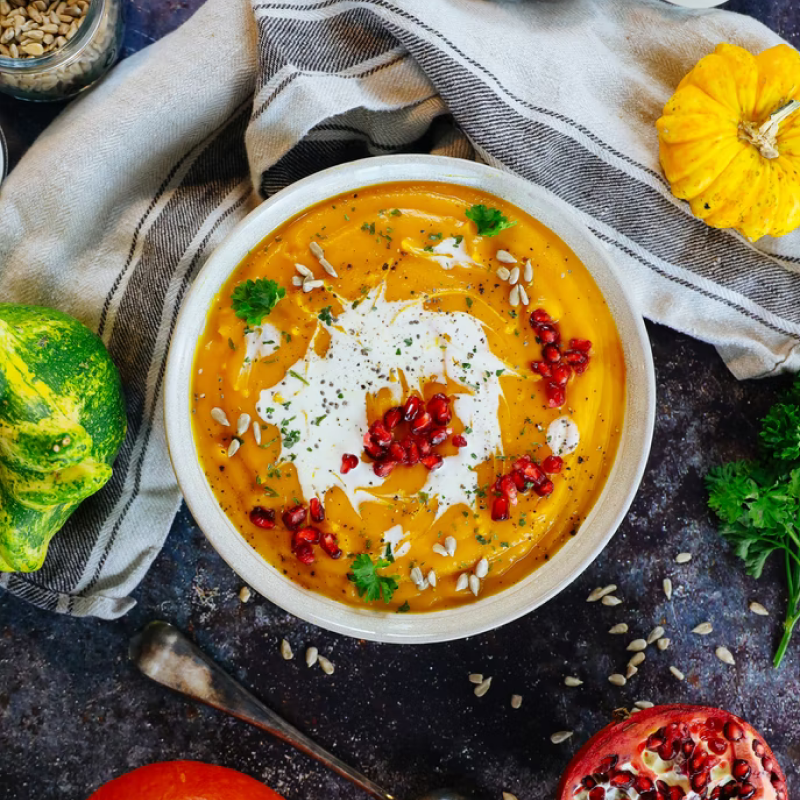 Berlin is one of our favorite travel destinations. The fact that it contains so many vegan options is just a bonus. The city has an amazing vegan scene, with plenty of great restaurants and cafes that offer plant-based options. It also offers tours for those who want to explore the Vegan culture in Berlin or even Vegan cooking classes where you can learn new recipes! There's something here everyone will enjoy!
Moreover, Berlin has so much to offer in culture, food, and history. For example, the city is known for its incredible street art.
Each year, the city hosts a vegan summer festival, attracting many vegans to the city.
Veganism doesn't stop with food in Berlin. In addition, there is a noticeable focus on vegan and sustainable fashion, with more and more brands popping up in Berlin.
Must-visit vegan-friendly restaurants in California:
California – The United States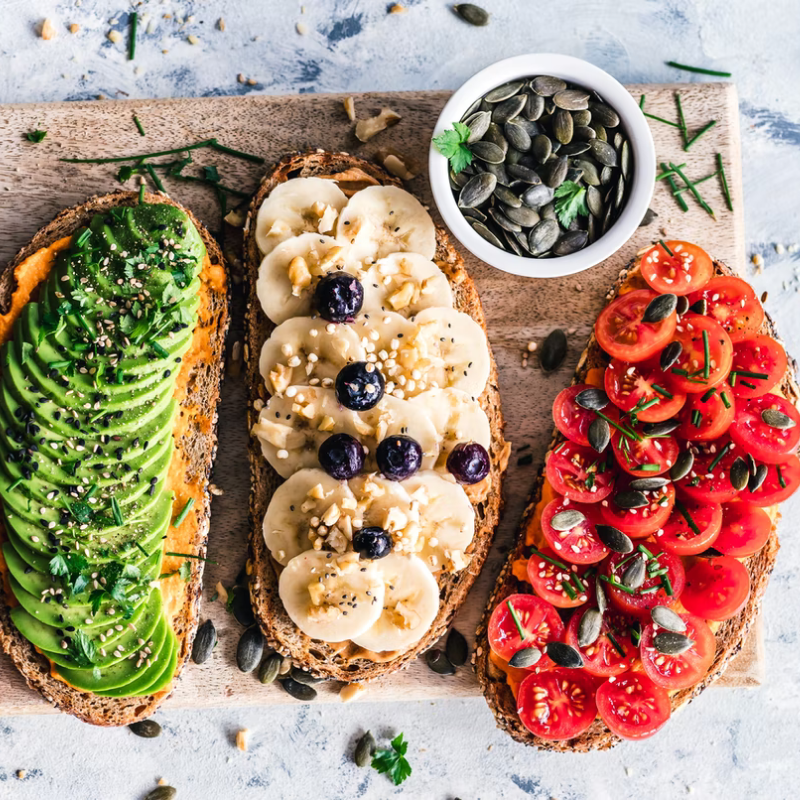 We know that California isn't a city, but the whole state holds a tremendous amount of plant-based cuisine. From Los Angeles to San Francisco, California is one of the best destinations for people who enjoy vegan food. They have many entirely vegan restaurants and are also home to many vegan comfort food spots, as many of their fast-food chains have vegan options.
California is an excellent place for vegan-friendly travel. The state has an amazing vegan scene, with plenty of great restaurants and cafes that offer plant-based options. There are also many health food stores where you can buy ingredients to cook your own meals. Did you know that it was in North America, that the word "tofu scramble" was first used in a cookbook published in 1973? It has since then been one of the stable vegan dishes eaten every day.
California is also home to some of the most beautiful beaches in the world, perfect for winding down but also for amazing beach parties.
Must-visit vegan-friendly restaurants in California:
Chiang Mai – Thailand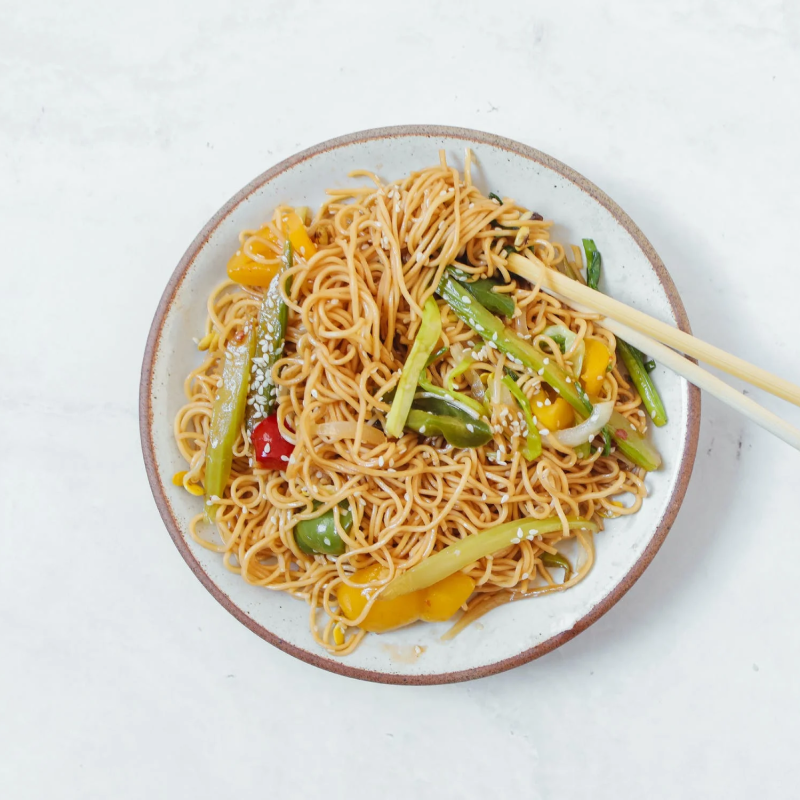 Thailand is known for its tropical paradise. From its stunning beaches to its vibrant nightlife, Thailand has something for everyone.
Chiang Mai is a city in the north of Thailand and is often called the Vegan capital of Asia. It is ranked the most vegan city in the world. The city does not only have the best vegan eats but also hosts an annual vegetarian festival!
Thai food is known for its vegetable-rich flavors. Many dishes are made with coconut milk, making it easy to eat completely vegan, even if you travel with lacto-vegetarians.
The city is full of vegan-friendly restaurants, with plenty of options for those who want to try Thai food. There are also cooking classes available that teach you how to cook traditional Thai dishes using plant-based ingredients.
Must-visit vegan-friendly restaurants in Chiang Mai:
Chennai – India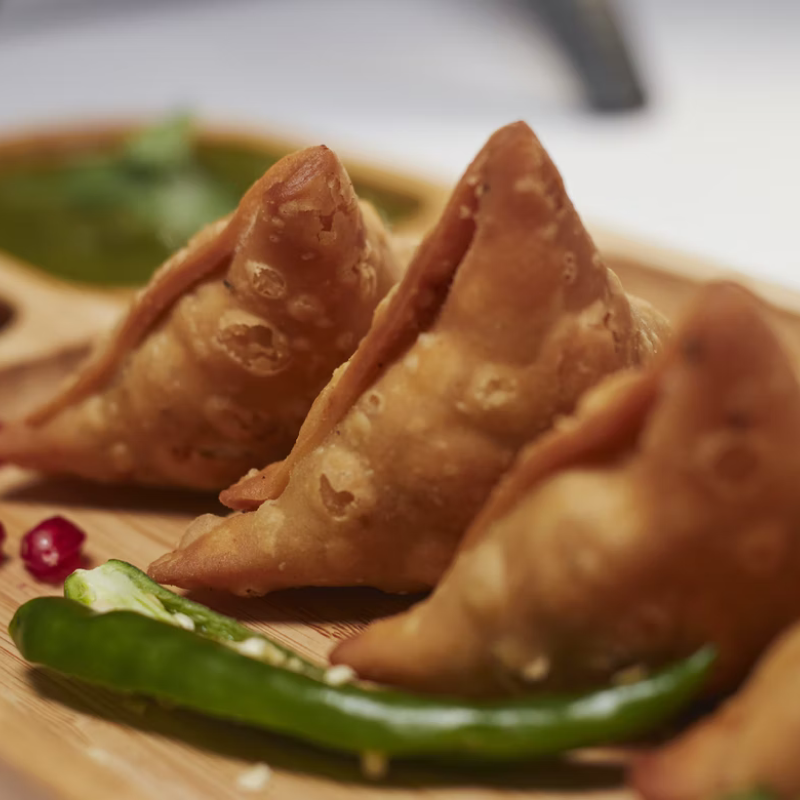 India has the largest vegetarian population, with 38% being vegetarian. It is primarily because of their religion, such as Hinduism, Buddism, and Jainism.
The country is one of the world's top travel destinations. It is known for its delicious food, breathtaking nature, and exciting history. In addition, it is home to the magnificent Taj Mahal, which is one of the modern seven wonders of the world.
Chennai has recently been crowned India's most vegan-friendly city. It was awarded by People for Ethical Treatment of Animals (PETA). The city even has a vegan butcher and an entirely plant-based school!
The beauty of Indian food is that nearly half of it is vegan or vegetarian from the start!
Although it is easier to find vegetarian options, India has dishes that are most likely vegan. Those include but are not limited to Samosa, Idli, Aloo Tiki, Chaat/Chat, Chana Masala, Masala Dosa Aloo Gobi, Aloo Matar, Dal, Biryani, Dosa, and many more! Many Indians are vegetarian, so it will not be hard to find a vegetarian option and ask if it accidentally already is vegan.
Must-visit vegan-friendly restaurants in Chennai:
Dublin – Ireland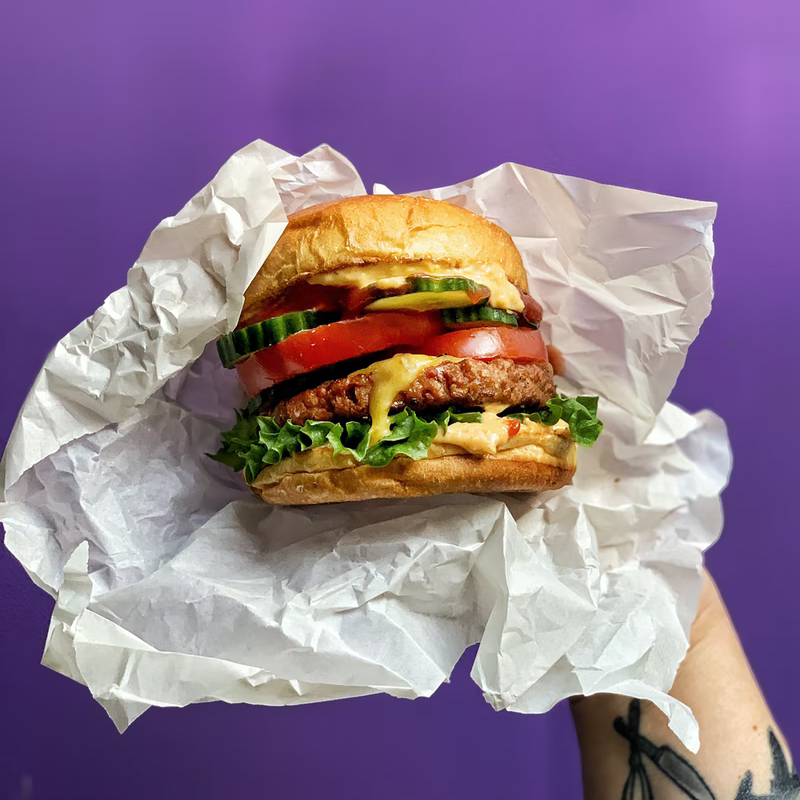 The capital of Ireland is also the biggest city in the country. According to TripAdvisor, 1 out of 5 restaurants in Dublin has vegan offerings. The vegan food scene is widespread in Dublin, and even if you crave a vegan burger, jackfruit curry, fresh pasta, or whatever your heart desires, the chances are that Dublin has it.
The city also has a Vegan Fair that takes place every September. There, you can find food stalls, clothing, cosmetics, and more from vegan-friendly businesses.
If you're looking for nightlife in Dublin, the city doesn't disappoint! It is home to some of the best pubs and clubs in Europe.
Must-visit vegan-friendly restaurants in Dublin:
Amsterdam – Netherlands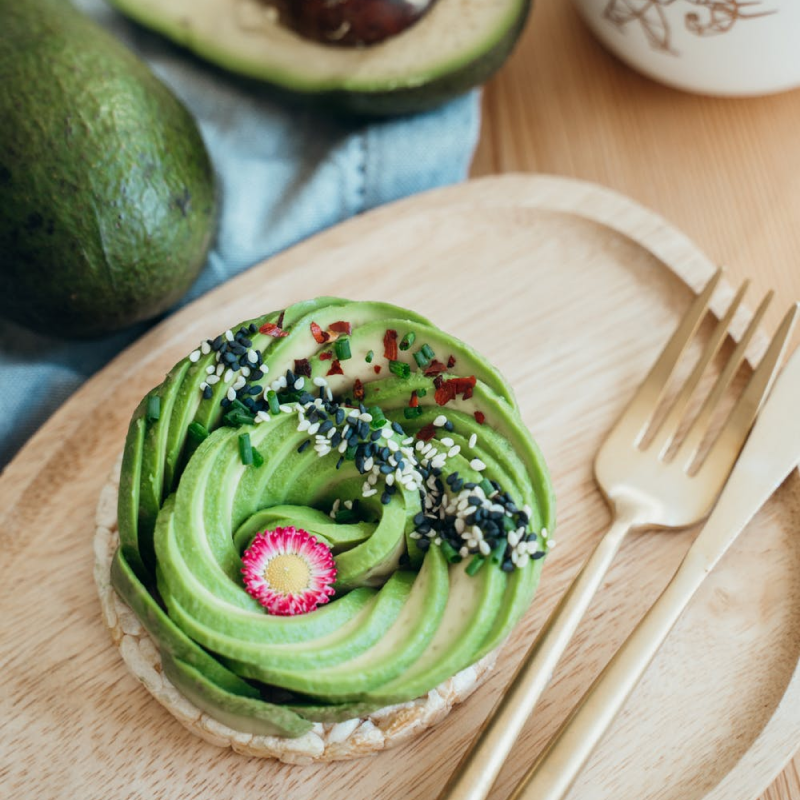 Amsterdam is an excellent place for Vegan-friendly travel.
Hotel Amsterdam is a vegan-friendly hotel that offers exclusively vegan breakfast, lunch, and dinner.
In addition to the hotel, there are plenty of Vegan-Friendly Restaurants in Amsterdam. The city has literally hundreds of restaurants catering to vegans. There are an estimated number of 280 restaurants with vegetarian and vegan menus!
The Vegan scene in Amsterdam has grown exponentially over the past few years. As a result, vegan food is easy to find, with many restaurants offering plant-based options and even entirely vegan ones!
There are also plenty of supermarkets where you can buy fresh local produce at low prices.
Must-visit vegan-friendly restaurants in Amsterdam:
Brighton – UK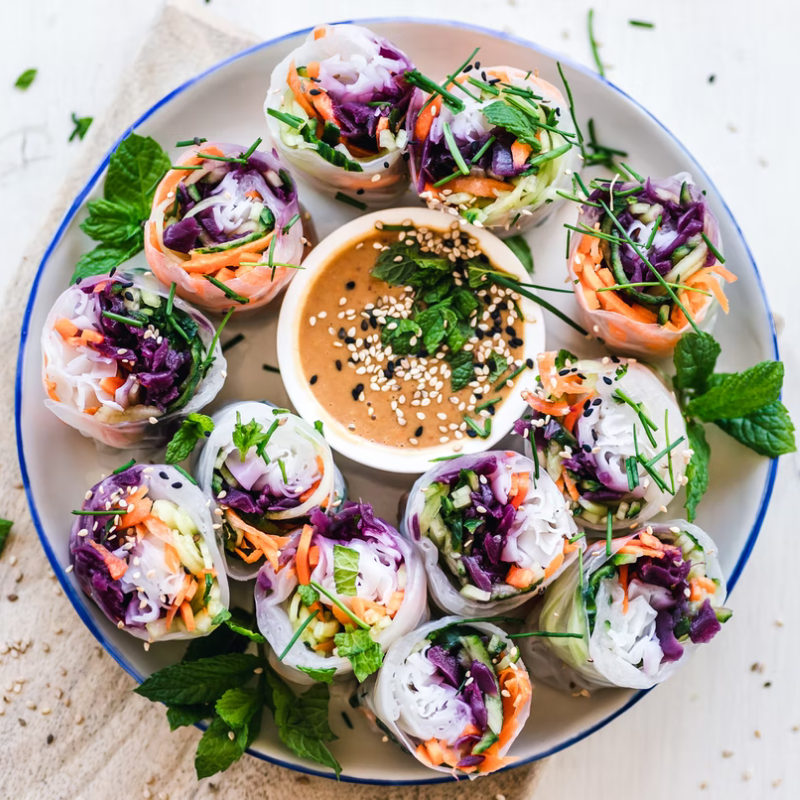 Brighton is a small city on the south coast of England. It's known for its liberal attitude and great nightlife. But did you know that it is also a popular destination for vegan travel? It is surprisingly easy to find a meal in Brighton without any animal products.
The Vegan scene in Brighton is enormous, with many restaurants, cafes, and even pubs catering to vegans. There are also several vegan-only stores, such as The Vegan Kind Supermarket. According to happycow.com, a website that finds and rates vegan restaurants worldwide, Brighton is the most vegan-friendly city in the UK, with the most vegan restaurants per resident.
It even has a vegan fair that takes place every year. What's not to like?
Must-visit vegan-friendly restaurants in Brighton:
Lisbon – Portugal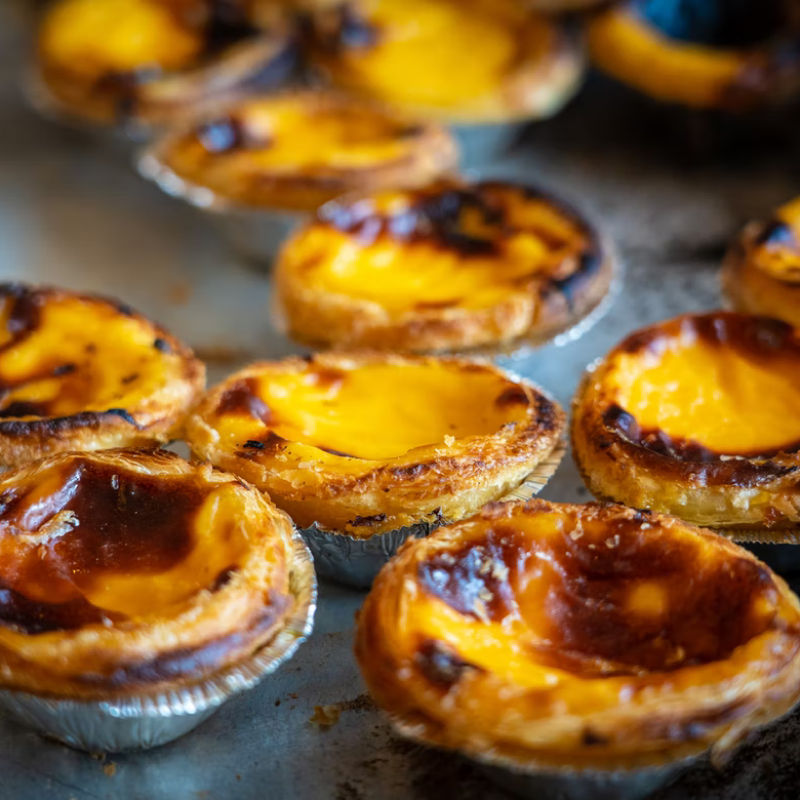 Lisbon is the capital of Portugal. It's known for its beautiful architecture, warm Mediterranean climate, delicious food, and friendly people. The city has become a popular travel destination for foodies. Portuguese food has a long tradition of consisting of lots of meat and fish. But most restaurants offer vegan and vegetarian options. Lisbon has its fair share of different restaurants that offer food from all over the world.
From Italian cuisine to kimchi dumplings, chances are that you can easily find them in Lisbon. You can also find traditional Portuguese food in a vegan version there. For example, pastel de Natas is a puff pastry filled with custard and lemon zest. A must-try if you ask us!
Must-visit vegan-friendly restaurants in Lisbon:
Warsaw – Poland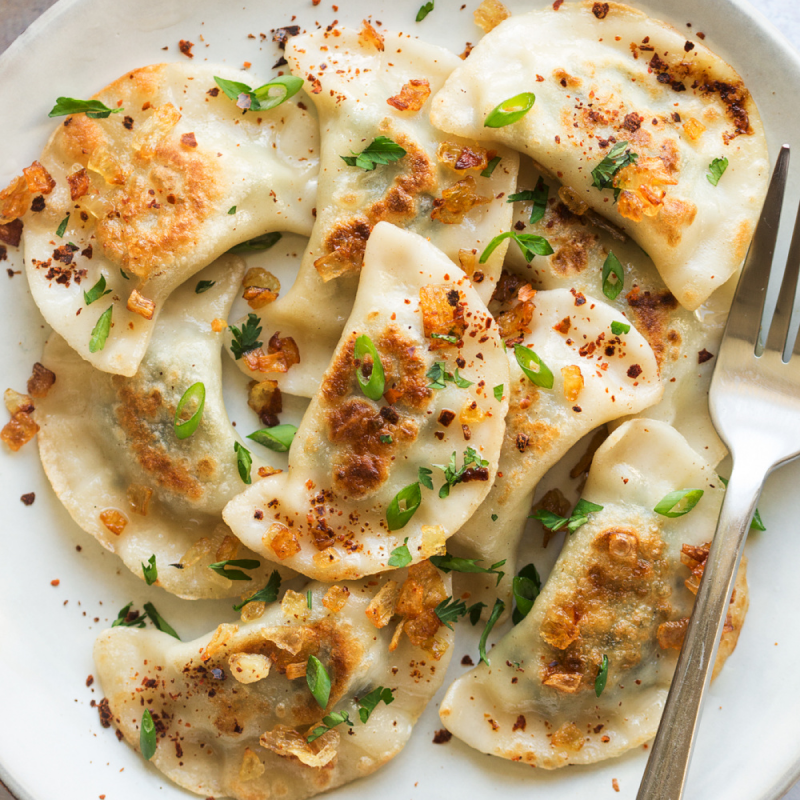 Warsaw is the capital of Poland and has over five million inhabitants.
You might think that Warsaw is not one of the most vegan-friendly destinations. But it is! Warsaw has been in the top ten vegan-friendly destinations for more than ten years. So you do not need any hard-to-find insider tips to find vegan food in this fantastic city.
The Vegan scene in Warsaw is growing, with more vegan restaurants opening up every year. A favorite of ours is a chain called Krowarzywa, which offers one of the best vegan burgers we have ever tried!
And a great thing about Warsaw is that almost everything is within walking distance, and you can find both traditional polish food as well as your familiar dishes. Pack your bags!
Must-visit vegan-friendly restaurants in Warsaw:
Mexico City – Mexico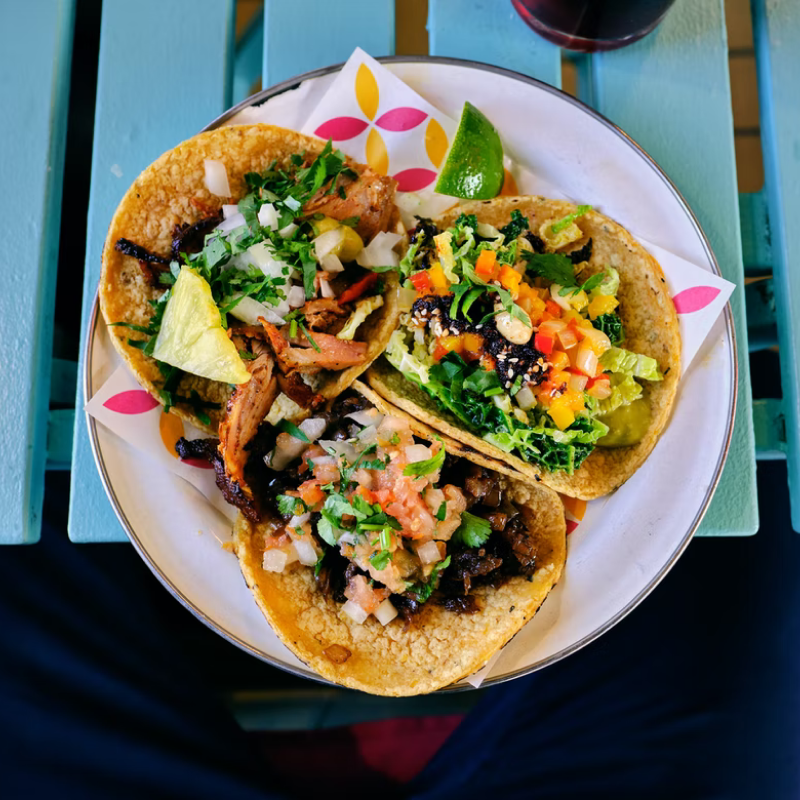 Mexico City is quickly solidifying itself on the vegan world stage.
With its fantastic street food and fancy restaurants, Tourists and locals can enjoy Mexican food in a ton of different ways. Vegan travelers can therefore enjoy the culture without compromising the authenticity of the traditional food. Mexico City is on this list because of its wide variety of vegan-friendly restaurants. A bonus is because of the country's tropical climate; it is easy to find raw food options too!
Vegan tacos, burritos, and quesadillas are easy to find throughout the city. Fun fact: did you know that most tacos and burritos are gluten-free? The majority of pancakes are made from corn!
Besides the food, you can also find the historic center of Mexico City, which is a UNESCO world heritage site and offers a lot of interesting history.
Must-visit vegan-friendly restaurants in Mexico City:
Share this blog post with your friends!
Vegan-friendly travel is becoming more and more popular every year as people become more aware of the many benefits of a plant-based diet. These vegan travel destinations have made it easier than ever to explore the world without missing out on great food! So if you want to skip eating meat for a day, for a trip, or even for good, all these destinations are excellent places to start!
For the latest tips for sustainable travel, sign up for free in our newsletter!