There is no need to leave your furry friend behind on your next getaway! We have compiled a list of the best pet-friendly hotels around the globe that are sustainably certified. These hotels are committed to reducing their environmental impact, and they offer excellent accommodations for pets as well. So whether you're traveling with your furry friend or not, be sure to check out these hotels!
Aloft Vaughan Mills, Canada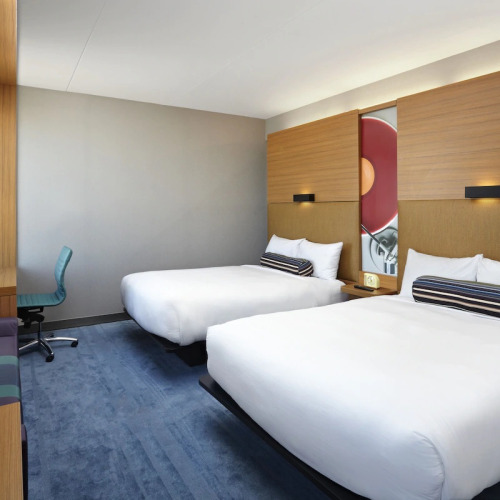 This Canadian hotel welcomes one dog up to 18 kg for an additional fee of €75 per stay. To make it more convenient for guests, the hotel assigns guests with dogs on the first two floors. That way guests and their furry friend has easy access to the grassy area outside.
Aloft Vaughan Mills is located conveniently close to some of the hottest attractions in Canada, including, Vaughan Mills, Legoland, and Canada's Wonderland in Ontario. The hotel's elegant and modern facilities are perfect for chic and fancy vacations while in Canada. It is also a member of Green Key Global!
Magnolia Hotel & Spa, Canada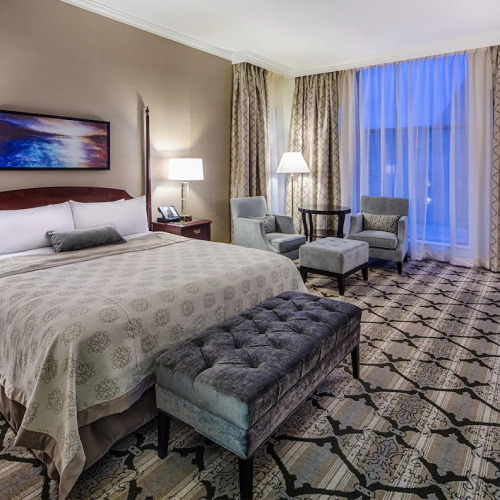 This boutique-style hotel offers 63 rooms, of which all are permitted a dog – up to 2 dogs of any size are welcome per room. If you decide to stay here with your dog, you will receive water bowls, food dishes, and a bed dog. An additional fee of €60 will be added to your bill to ensure that the rooms are deep-cleaned after your stay.
Furthermore, it is located within the historic inner harbor district. This means that guests have easy access to the main attractions of the city including shops, museums, theatres, art galleries, and the world-famous Butchard Gardens. This means that not only will you have an amazing stay with your dog, but you can also be sure to get the most out of your stay in Vancouver Island, Canada. However, one of the coolest things about this hotel, in our opinion, is that it is a certified member of the Green Key Eco-Rating Program investing in sustainable practices to protect our environment!
Aloft Brussels Schuman, Belgium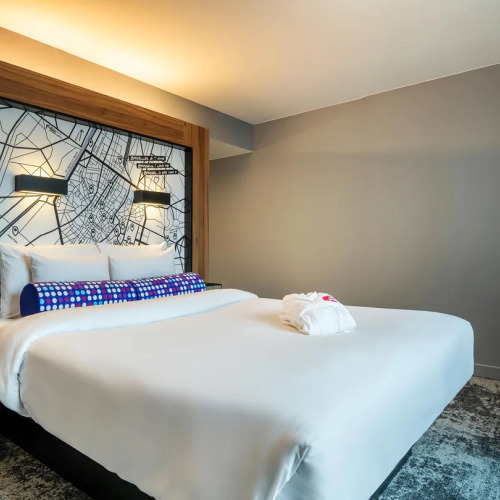 This Belgium hotel is Green Key certified and located in the heart of the European quarter, close to key EU institutions, this hotel offers easy access to the entire Brussels Area. It is also close to the Grand Place and the center of Brussels.
So, there is no reason why you shouldn't enjoy all Belgium has to offer and not take your furry best friend with you. Because Aloft Brussels Schuman allows pets upon request with additional charges!
Aloft Bursa Hotel, Turkey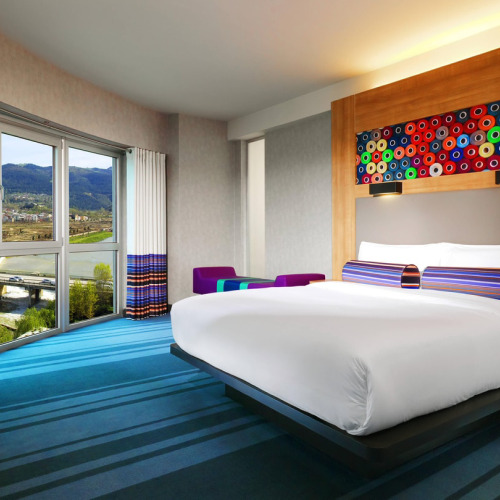 Not only does the hotel work to reduce its carbon footprint and conserve natural resources, but they also allow guests to bring their furry companions along for the trip. With a maximum weight limit of 18 kg, medium to small-sized pets are welcome to enjoy all the amenities that the hotel has to offer. So, whether you are staying in Turkey for business or pleasure, make sure to check out this pet-friendly accommodation that is also a member of Green Key Global.
Element Dallas Downtown East, America
Element Dallas Downtown East makes it easy for pet owners to stay in comfort. The hotel is certified by Actively Green, meaning that sustainability and environmental responsibility are priorities. On top of that, the hotel welcomes pets up to 25 kg at a fee of only 150 per pet. So, there is no need to worry about finding a pet sitter.
Aloft Tulum, Mexico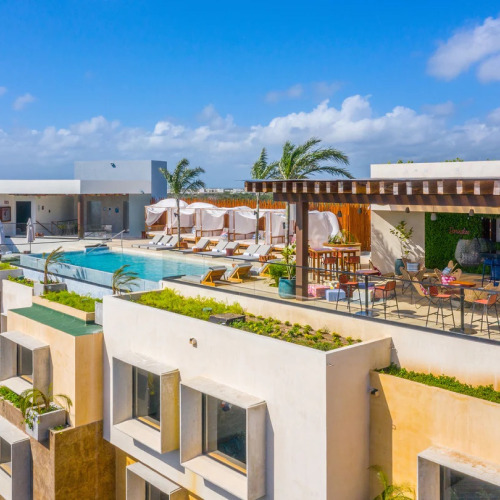 Mexico is a popular destination with its stunning beaches and vibrant culture. When staying in Mexico and looking for accommodation, why not choose the Aloft Tulum? The hotel has been certified by Green Key Global, an organization that offers programs designed specifically for the hotel to recognize and improve its environmental performance and impact. The hotel is just a short drive from the Caribbean Sea. It is also outfitted with a wide selection of cutting-edge technology and high-touch amenities. And, for those traveling with furry companions, Aloft Tulum happily welcomes pets for a small additional fee.
Aloft London Excel, United Kingdom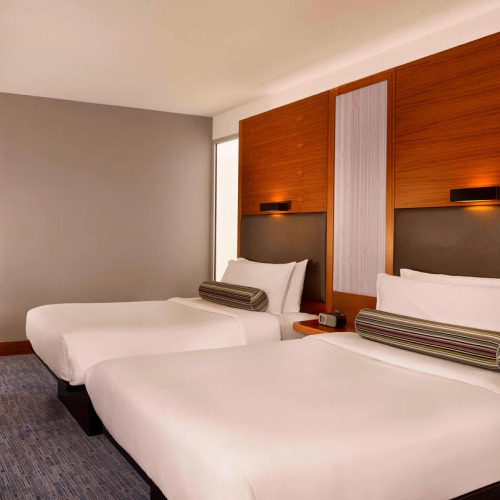 London is a bustling city, filled with exciting attractions and rich history. It's also a fantastic destination for travelers with pets, thanks to the accommodating policies of hotels like Aloft London Excel.
The Green Key certified hotels allow guests to bring their furry friends at no extra cost as long as they weigh under 18 kg. With its central location in London's buzzing Docklands area, and amenities like a fitness center, bar, and rooftop, Aloft London Excel is the perfect spot for both you and your pet to enjoy all London has to offer.
Best Western Premier Hotel de la Poste & Spa, France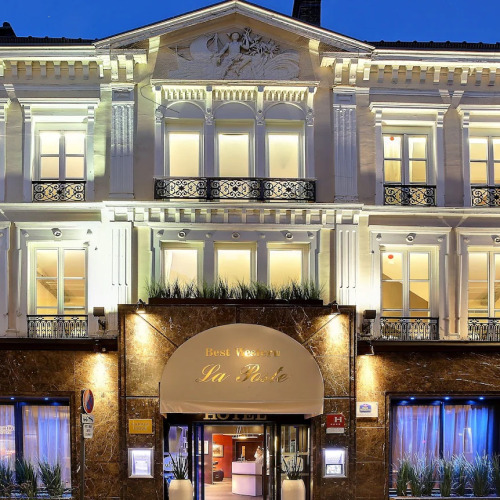 France is well-known for its elegant and cozy hotels, but if you happen to be traveling with your furry friend, finding pet-friendly accommodations can be a challenge.
However, the Best Western Premier Hotel de la Poste & Spa in France offers just that. Not only do they allow pets with no restrictions, but they also hold the prestigious Green Key certification! So not only can you enjoy France with your pet by your side, but you can do so knowing that you're helping protect the environment.
Lulu Guldsmeden, Germany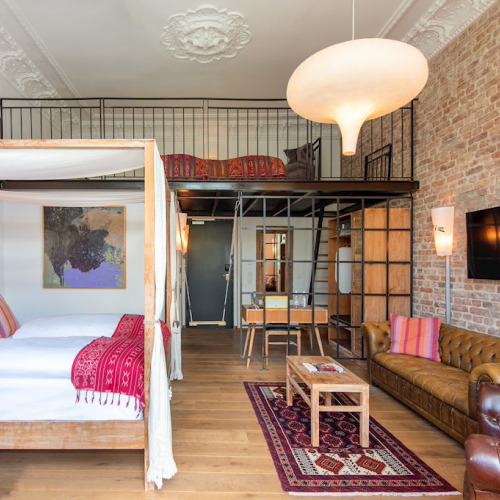 Germany has a reputation for efficiency and cleanliness, and Lulu Guldsmeden embodies both of these traits while also offering a cozy, home-like atmosphere. The hotel is conveniently located between the trendy neighborhoods of Tiergarten and up-and-coming Schöneberg in Berlin.
Not only does the hotel welcome dogs, but it has been certified by GreenSign for its commitment to sustainable practices. From energy conservation to waste management, Lulu Guldsmeden is dedicated to protecting the environment as well as providing comfortable accommodations for guests and their four-legged friends. So whether you're looking for a green getaway or simply searching for a pet-friendly hotel in Germany, Lulu Guldsmeden offers the perfect solution.
Best Western Premier Grand Hotel Russischer Hof, Germany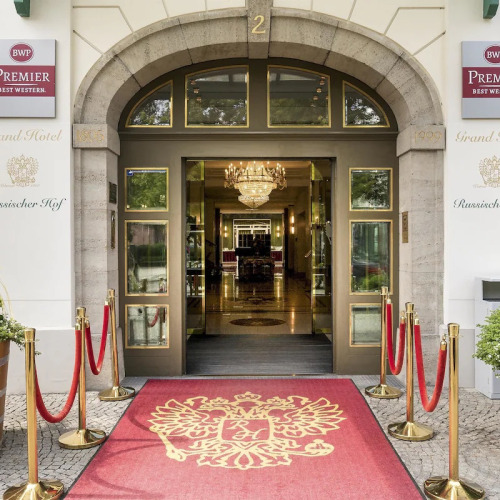 Germany's Grand Hotel Russischer Hof, has been welcoming guests since 1806. This stunning hotel boasts both modern and traditional comfort. Combines with its rich history, the hotel creates a truly unique experience for visitors. The hotel also takes pride in being Green Globe certified, demonstrating its commitment to sustainability and responsible tourism. Whether you are traveling with family, friends, or a furry companion, the amenities and atmosphere at the Grand Russischer Hof are sure to make any stay memorable.
Oslo Guldsmeden, Norway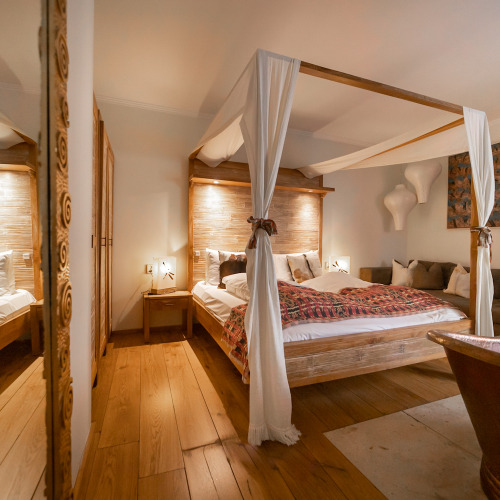 Norway is a beautiful country, with stunning landscapes and vibrant cities. The Oslo Guldsmeden hotel, situated right outside the heart of Norway's capital city, offers visitors a chance to experience all that Norway has to offer in an eco-friendly and pet-friendly environment.
As a Green Globe certified property, the hotel implements sustainable practices throughout its operations, from energy conservation to waste management. But Oslo Guldsmeden takes it one step further by offering truly unique amenities, like the option for guest to bring their dog along on vacation.
So whether you're exploring Norway's fjords or taking in the city's culture, Oslo Guldsmeden provides a welcoming stay for both travelers and their four-legged companions.
Best Western Plus Sthlm Bromma, Sweden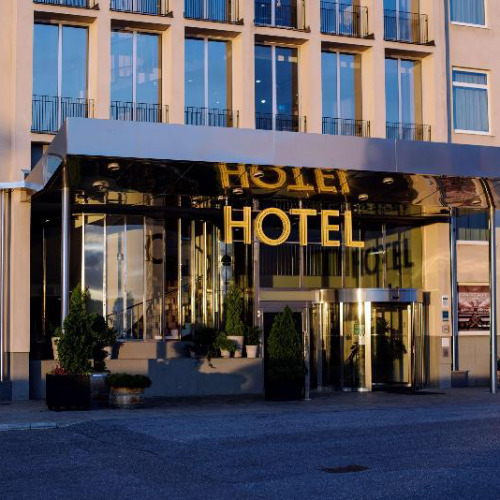 Sweden's beautiful capital city, Stockholm, is home to a variety of delightful hotels. However, the Best Western Plus Sthlm Bromma hotel is one of the few eco-friendly hotels. And while many hotels have strict policies against pets, this hotel allows some rooms to accommodate furry friends. Thus, making it the perfect choice for environmentally conscious pet owners visiting Sweden.
Manon Les Suites, Denmark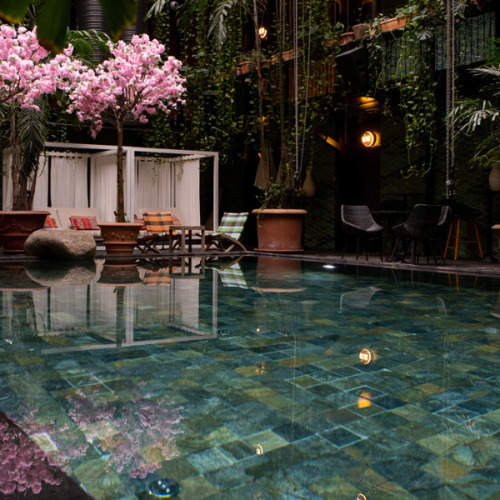 Copenhagen is a vibrant city with plenty to see and do, but travelers looking for a luxurious escape will find it at Manon Les Suites. This 5-star hotel offers the best in amenities and service, all within walking distance of Copenhagen's top attractions.
In addition to impressive accommodations, Manon Les Suites also prioritizes sustainability. Hence, the reason the hotel is certified by Green Globe. And even better, Manon Les Suites welcomes dogs as well, allowing guests to bring their four-legged best friend with them on their Danish adventure.
Babette Guldsmeden, Denmark
Located in Copenhagen, Batette Guldsmeden offers luxury without the pretentious atmosphere. Their commitment to sustainability has earned them the leading certification within the tourism industry – the Green Globe certification. That combined with their pet-friendly policies makes them a perfect choice for vacationing with your furry friend.
So, if you and your furry friend are in need of a getaway that won't put a strain on the environment, hopefully, this list has inspired you. Have fun planning and be sure to let us know how it went! As always, we love seeing pictures of you and your pets enjoying our eco-certified accommodations, so feel free to tag us on Insta or any of the other social media platforms. And remember: there's no time like the present to start crossing items off of your travel bucket list. What are you waiting for? Book now!