This post is written by Stuart Bloom.
If you want to make your wedding more 'green' and explore the best eco–conscious wedding trends, you're not alone. According to the Sustainable Weddings Alliance, a staggering 98% of couples said that sustainability was something they took into consideration during their wedding planning. Below, we've detailed some of the best eco–conscious wedding trends. With so many couples considering their carbon footprint, you'll be happy to know that there are lots you can do to make your big day more sustainable. Find out more about how you can have a wedding day that celebrates you and our planet.
Eco-conscious wedding favors your guests will actually want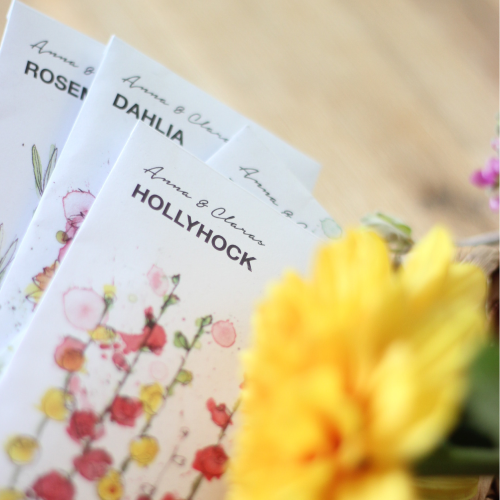 Did you know that the average wedding in the US produces 63 tons of CO2? If you've been to any wedding in the early 2000s, you'll know the type. Nobody really wants a small picture frame with a photo of yourselves or a cheap plastic beer glass. Instead, opt for something unique and more sustainable. Personalized seed packets in eco–conscious packaging or seed paper confetti are both fun and good for the planet. Plus, both will grow beautiful flowers in time and remind your guests of your lovely day. Alternatively, choose a charity–based gift and give each guest a compostable card. Whatever you choose, make sure you arrange favors 3-6 months ahead of your big day.
The perfect wedding venue with green credentials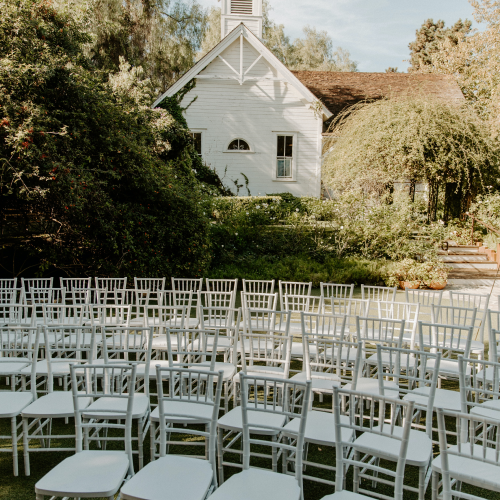 Pick a location that has the same eco–conscious values you hold dear. Many wedding venues now emphasize recycling, donating leftovers, and even composting. Ideally, you'll also want to pick a venue that can host both your ceremony and reception or one that is next door to your ceremony space. This cuts down on carbon emissions regarding transport both to and from the venue, which is an important aspect of eco–conscious wedding planning. The less travel you require for your big day, the better.
Recycled and upcycled materials for every part of your big day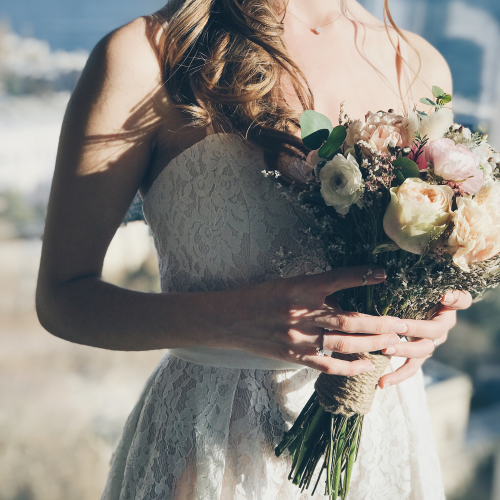 This can even include your wedding attire. Second-hand shops often sell stunning pieces for a lot less than a bespoke bridal shop. You'll know that you're getting a one-of-a-kind piece that isn't being worn by anyone else. With the budget you're saving, you can consider having one-of-a-kind alterations made, making your attire completely unique to you. You may also find plenty of other great recycled pieces to use for your wedding day: unique decorations for tables that can be re-donated or gifted after, quirky tableware, and even your something blue or bridesmaid accessories.
Beautiful details crafted from natural materials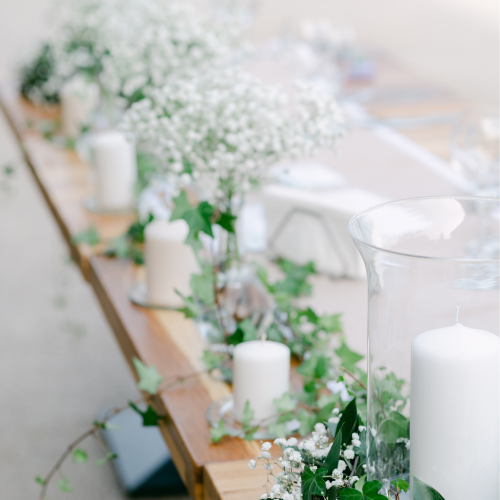 You may want to use real leaves as place cards for your guests or create floral garlands for decoration. You could even make your own biodegradable confetti. Dry out pesticide–free shop–bought petals or go a step further and, if you have the space, grow your own flowers before drying them. Rose bushes can be a wonderful investment in your garden, and they'll be a reminder of your big day for all your lives.
Check out the rest of our blog here!