Introduction
Are you ready to celebrate Halloween like never before? There's something inexplicably thrilling about the spookiest night of the year. The air is filled with excitement as we eagerly await the arrival of Halloween night. It's the one time when haunted houses come to life, and the world transforms into a playground of ghouls and ghosts.
But why limit the celebration to your neighborhood when there are enchanting places to visit around the world?
In this post, we'll take you on a journey to some of the most captivating Halloween destinations. There, you can immerse yourself in the magic of this bewitching holiday. So, pack your bags and prepare for an unforgettable adventure as we explore the joy of traveling during the Halloween season!
Halloween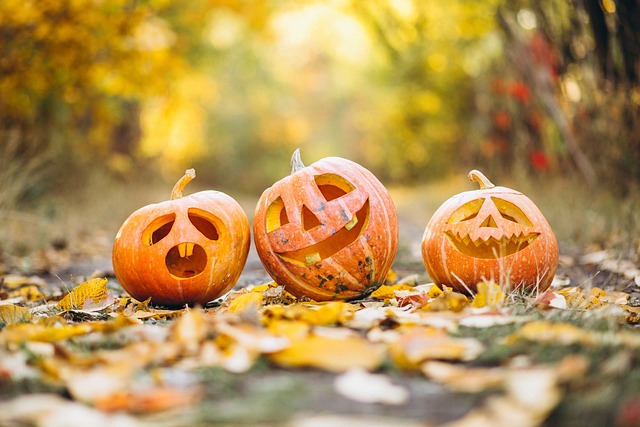 Halloween, often dubbed as the spookiest night of the year, is a thrilling and enigmatic holiday celebrated in various forms around the world. Rooted in history, Halloween traces its origins to the ancient Celtic Samhain festival. This festival marks the end of the harvest season and the beginning of the darker, colder months. It was believed that on this night, the boundary between the living and the dead was blurred, allowing spirits to roam the earth.
Over centuries, Halloween has evolved into a vibrant celebration characterized by haunted houses, horror movies, and the beloved tradition of trick-or-treating.
Explore Halloween Traditions around the world
But Halloween is not limited to a single set of customs or rituals. It's a global tapestry of traditions waiting to be unraveled. From the elaborate Day of the Dead celebrations in Mexico to the eerie tales of Transylvania, each region offers its unique twist on this spine-tingling holiday.
So, why not embark on a journey to explore Halloween traditions from around the world? It's a chance to divtre into the rich tapestry of global cultures, discovering the diverse ways in which people embrace the spirit of Halloween and celebrate the mysteries that surround it.
So without further ado, let's dive into the best Halloween towns around the world.
North America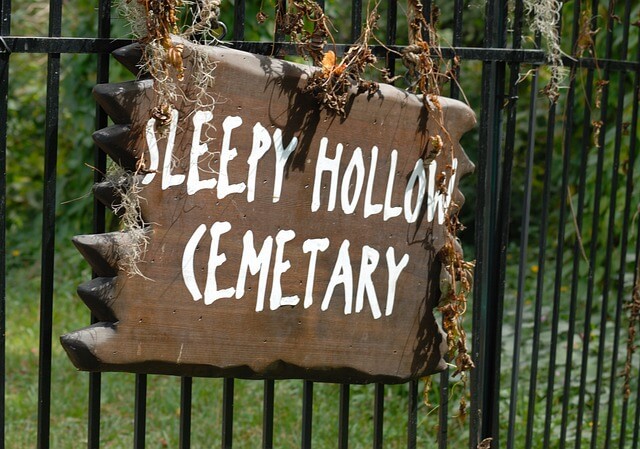 North America is synonymous with Halloween, and the festivities here are legendary. Salem, Massachusetts, with its witch trials history, offers ghost tours and bewitching Halloween celebrations. In New Orleans, Louisianaƒƒ, the haunted city comes to life with voodoo culture and vibrant Halloween parties. Sleepy Hollow, inspired by the iconic legend with the same name, hosts the annual Horseman's Hollow event that's perfect for thrill-seekers.
Salem, Massachusetts
Salem, Massachusetts is a destination steeped in history, notably known for the infamous Salem witch trials. When you visit for Halloween, you'll step into the pages of history at the Salem Witch Museum. Here, the chilling stories of the past come alive.
But that's not all; Salem is also famous for its Salem Haunted Happenings – a month-long celebration that features haunted tours and spine-tingling events. Here, you'll have the chance to explore the town's eerie past. More than that, you can partake in unique Halloween experiences that you won't find anywhere else. Salem is the ultimate destination for those seeking a blend of historical significance and unforgettable Halloween thrills.
New Orleans, Louisiana
New Orleans, Louisiana, beckons you to celebrate Halloween in a city steeped in voodoo culture and haunted history. Discover the mysteries of this enchanting place where "spooky stuff" is a way of life. Explore famous cemeteries on haunted tours that will send shivers down your spine as you hear chilling tales from the past. But that's just the beginning.
New Orleans knows how to throw a party, and its Halloween celebrations are legendary. With a vibe reminiscent of its iconic Mardi Gras celebration, the city comes alive with vibrant Halloween festivities that you won't want to miss. Come to New Orleans and experience Halloween like never before, where the spirits of the past and the living converge in a celebration of the macabre.
Sleepy Hollow, New York
Sleepy Hollow, New York, is where the legend of the headless horseman comes to life. Inspired by Washington Irving's iconic "The Legend of Sleepy Hollow," this village is a haven for those seeking haunted places and ghost stories that echo through its historic streets.
One of the highlights is the annual Horseman's Hollow event, a spine-chilling experience that immerses you in the tale of the headless horseman like never before. As you wander through this picturesque town, the scenic fall foliage and enchanting atmosphere create the perfect backdrop to celebrate Halloween in a place where the legends of the past meet the present.
Europe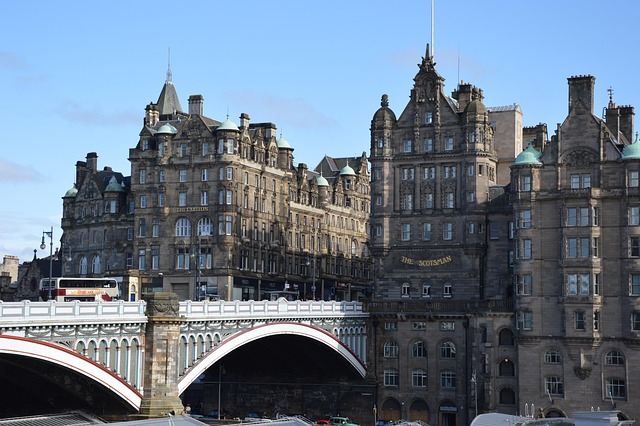 Europe offers a rich tapestry of Halloween traditions. In Transylvania, Romania, explore Dracula's Castle in Bran, where legends come alive. Edinburgh, Scotland, is known for its historic and haunted locations, offering ghost tours and Samhain celebrations on Halloween night. Prague, Czech Republic, with its Gothic architecture, is an eerie backdrop for Halloween festivities and exploring the mysterious legends of the city.
Transylvania, Romania
Transylvania, Romania, is the ultimate destination to celebrate Halloween. Here, you can immerse yourself in the legends that inspired one of the most iconic children's movies. At the heart of this enchanting region lies Dracula's Castle in Bran, a must-visit for anyone seeking a spooky adventure.
But Transylvania offers more than just the famous vampire; it boasts medieval towns with tales of their own and a rich history that's perfect for Hallows Eve. When you visit, you'll have the chance to join spooky events and festivals that bring Transylvania's dark folklore to life. Come to Transylvania, and experience the magic of Halloween in the very place where legends were born.
Edinburgh, Scotland
Edinburgh, Scotland, is a city where history meets haunting, making it the perfect place to celebrate Halloween. With its historic and haunted places, you'll step into a world of eerie tales and spine-tingling encounters.
The city comes alive with Samhain celebrations, where storytelling takes center stage, transporting you to another realm of Halloween fun. But that's not all; Edinburgh is renowned for its unique ghost tours and events that promise unforgettable encounters with the supernatural. When you visit, prepare for a journey into the unknown and experience the magic of Halloween in a city where the past is very much alive.
Prague, Czech Republic
Prague, Czech Republic, offers a captivating Halloween experience like no other. The city's Gothic architecture and eerie ambiance create the perfect setting for Halloween events that will send shivers down your spine. But the festivities don't end there. During your visit, you can partake in traditional All Saints' Day celebrations that immerse you in local customs and traditions.
For those seeking a brush with the supernatural, don't miss the opportunity to explore the haunted Prague Castle and delve into its mysterious legends. In Prague, you'll have the chance to encounter ghosts and uncover the dark secrets that lurk within this enchanting city.
Asia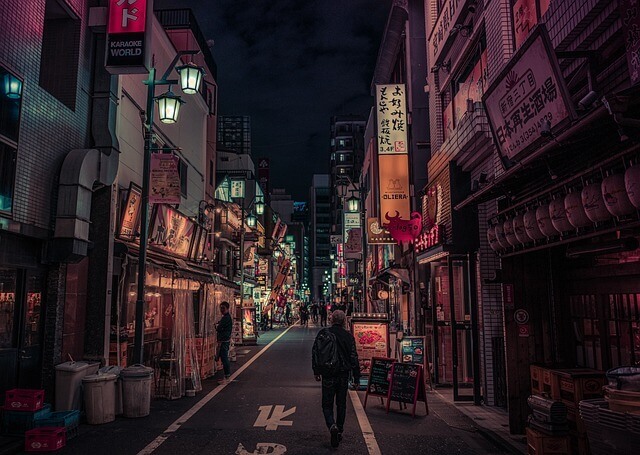 In Asia, Halloween celebrations are on the rise. Tokyo, Japan, lights up on Halloween night, with thrilling activities like haunted houses and costume parties that cater to all ages. Kowloon Walled City Park in Hong Kong is famous for its eerie atmosphere and spooky ghost tours that promise a Halloween scare you won't soon forget. Across the continent, Asia's unique blend of traditions and modernity creates an exciting Halloween experience.
Tokyo, Japan
Kowloon Walled City Park in Tokyo, Japan, is where history meets Halloween spirit. Learn about the park's fascinating history, once a densely populated enclave now transformed into a serene oasis. But during Halloween, it's a different story.
Tokyo comes alive with cosplay and Halloween parties, where people don scary costumes and immerse themselves in the festivities. From themed attractions to spine-tingling horror experiences, there's something for everyone. Don't forget the costume contest and family-friendly events that make Kowloon Walled City Park the ultimate destination to celebrate Halloween in Tokyo's unique style.
Hong Kong, China
Hong Kong, China, is a hub of Halloween celebrations like no other. One of the highlights is Ocean Park's Halloween Bash, where thrills and chills await around every corner. Dive into the city's ghostly history and legends as you explore haunted places and hear eerie tales. But it's not all about the spooks; Hong Kong knows how to party with street parades and vibrant celebrations that light up the night.
Don't miss the giant talking pumpkin and the chance to walk through guided attractions that will leave you with unforgettable memories of Halloween in this bustling metropolis.
Bali, Indonesia
Bali, Indonesia, might not be your typical Halloween destination, but it's a hidden gem for those seeking unique Halloween fun. Amidst its lush landscapes and vibrant culture, you'll discover traditional Halloween-inspired art and crafts that add an enchanting twist to your holiday.
While Bali may not have Halloween events in the Western sense, its rich heritage and artistic traditions create an atmosphere that's perfect for celebrating the spooky season in a different yet equally delightful way. Explore local artistry and immerse yourself in the cultural beauty of Bali while enjoying a Halloween experience unlike any other.
Is Bali on your bucket list? Check out our Bali travel guide here!
Conclusion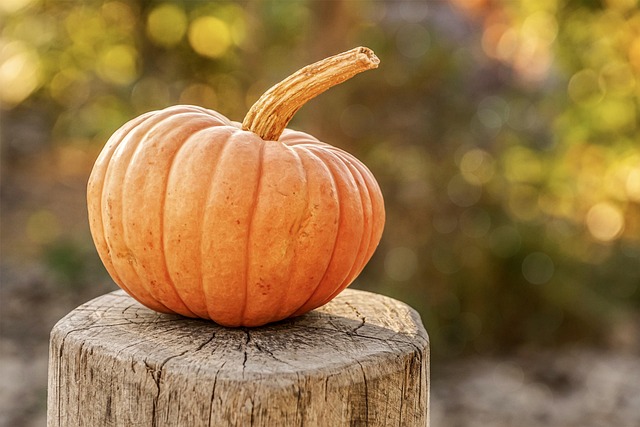 As we wrap up our journey through these fantastic Halloween destinations, it's clear that the allure of Halloween nights extends far beyond our neighborhoods. From Salem's witch trials to New Orleans' haunted city, each place offers a unique glimpse into the haunting past that enriches our Halloween festivities.
Now, it's time for you to plan your Halloween getaway and experience the magic of these diverse destinations. Whether you're drawn to the historical significance of Salem, the voodoo culture of New Orleans, or the eerie legends of Sleepy Hollow, there's something for every Halloween enthusiast.
Learn more
As you embark on your adventure, consider the positive environmental impact you can make. In that way, future generations can continue to enjoy their spooky holidays. For eco-conscious Halloween enthusiasts, be sure to check out our blog post on "Eco-conscious Halloween Hacks" and learn how to celebrate responsibly. Here's to a guilt-free and eco-friendly Halloween celebration!
Lastly, Tell us about how you have celebrated Halloween where you are from! We would love to know what your Halloween traditions look like. Let us know in the comments below.