Is it getting chilly where you are? Are the leaves starting to turn yellow and red? If so, it might be time to start thinking about warmer places to travel to. November is a great month for traveling – the weather is usually milder than in the summer, but the crowds have not quite picked up yet. So if you are looking for some inspiration, here are several great places to consider for your next vacation.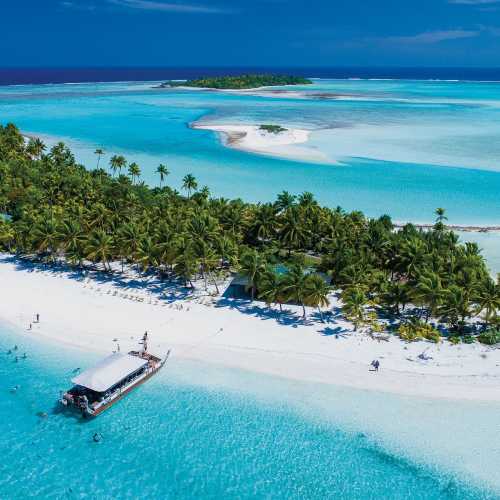 Zanzibar is a stunning holiday destination, no matter when you visit. Some months are better than others, but there is great diving to be had all over Zanzibar in November, with the calmer water and finest visibility off the southern shores.
For many travelers, a stop in Zanzibar is followed by a trip to northern Tanzania for the Serengeti wildebeest migration. This magnificent spectacle may be seen anytime if you know where to look! Between one and two million wildebeest, accompanied by zebras and gazelles, cross the Serengeti in search of new pastures and water. Depending on the rainfall, the animals' paths can be somewhat predictable.
Book your trip here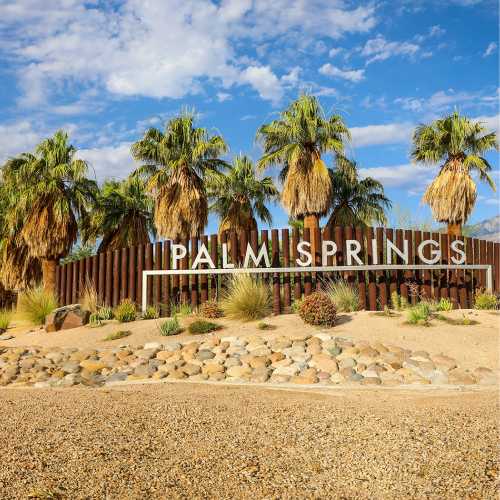 Coachella Valley's Palm Springs is a renowned resort city situated 100 miles east of LA. With alluring natural hot springs, luxury hotels and restaurants, and idyllic weather year-round, it no no wonder Hollywood celebrities have been flocking to Palm Springs since the 1930s. Many big names in entertainment still keep homes in this area today.
The climate is one of the most appealing aspects of Palm Springs, and it is a great place to visit year-round. You can find many beautiful hiking trails, national parks, and other tourist attractions. It is also a must to visit Los Angeles while vacationing in Palm Springs. During November, the United States offers numerous gorgeous locations for tourists to visit while obtaining excellent weather. San Francisco, the grand canyon, death valley, and las vegas are just a few places worth visiting during November.
Book your trip here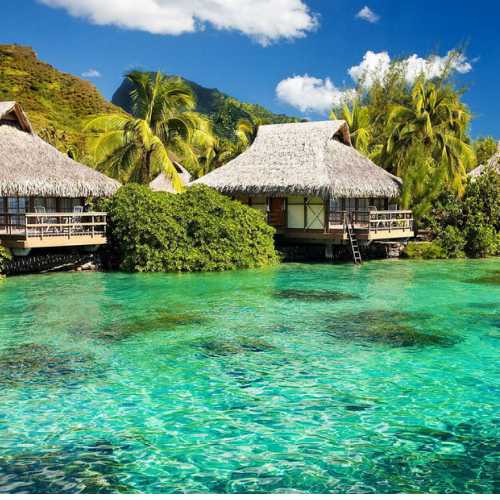 Although lovely at any time of year, Jamaica is an ideal destination in November; cooler temperatures make for pleasant weather, and the lack of rain means fewer crowds.
The best time to go to Jamaica for value is between November and mid-December when prices are at their lowest. The top attractions, such as Negril Cliffs and Negril Beach, become more enjoyable with fewer tourists. December's ideal weather conditions make it easy to enjoy your stay on Montego Bay's Doctor's Cave Beach, Port Antonio's remote Frenchman's Cove, Ocho Rios Bay Beach, and many other lovely sandy places.
Book your trip here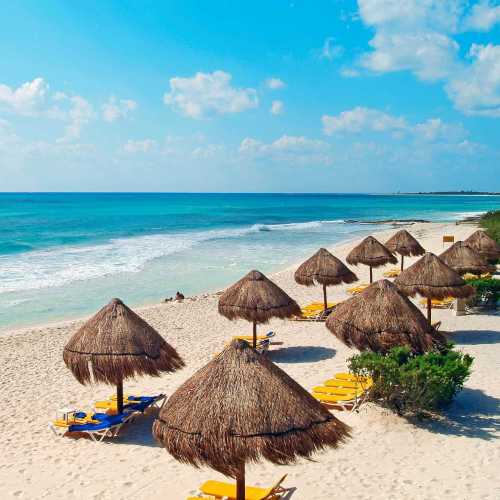 Who doesn't want to go to a white sandy beach in November? When traveling to Mexico in November, you may expect sunny skies, empty beaches, and a plethora of culture (not to mention delicious food).
November is the perfect time to take an affordable trip to the Mayan Riviera. With deals on all-inclusive resorts and plenty to do, from exploring Cancún's sights to visiting the ancient Mayan ruins at Chichén Itzá, you're sure to have a vacation you'll never forget.
As for the weather, you will be satisfied. Temperatures climb to around 84 degrees Fahrenheit during the day and drop to a pleasant 68 at night. The rainy season has passed, and hurricane season is over. P.s before you leave you should visit the capital city, Mexico City.
Book your trip here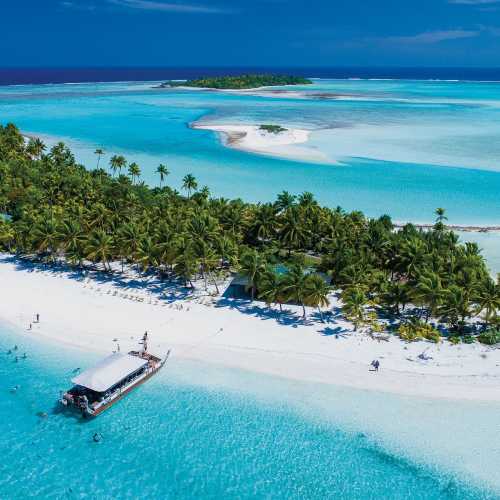 The Cook Islands are a beautiful destination. While it is the rainy season between December and March, that shouldn't stop you from visiting places like Aitutaki's stunning lagoon or Tapuaetai (One Foot) Island. You can also visit Muri Beach during this time. Most of the rain falls at night or in short bursts, so it won't ruin your trip!
Temperatures in November ranged from the low to mid-80s, and the ocean is warm enough to swim in for brief periods without generating too many goosebumps at 79 degrees. At night, pack a light sweatshirt to keep out any chill from the 70-degree lows.
Book your trip here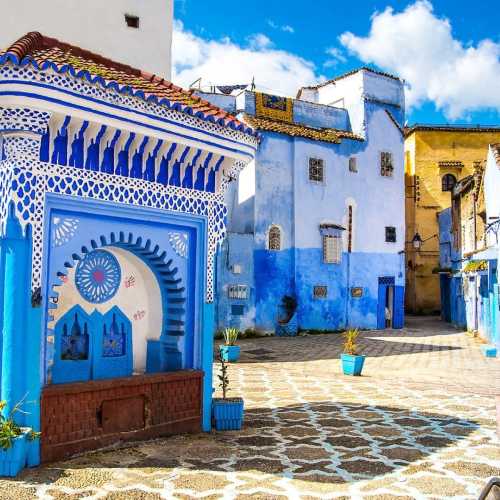 If you plan a trip to Marrakech, Morocco, in November, it is the best month. The hot sunny days have cooled down a bit at this time of year, and many visitors have departed. In November, several festivals are taking place, and with fewer people around, haggling for discounted prices is easier at the market for souvenirs.
Considering hotel rates are cheaper than usual, plan your dream vacation to Marrakech for less. With the money you saved, stay a few extra days to explore everything the city offers, from the Medina of Marrakesh and Jemaa El Fna open-air district to day excursions outside the city like Atlas Mountains, Ourika Valley, and the Sahara Desert. Morroco is truly a country with so many natural wonders.
Book your trip here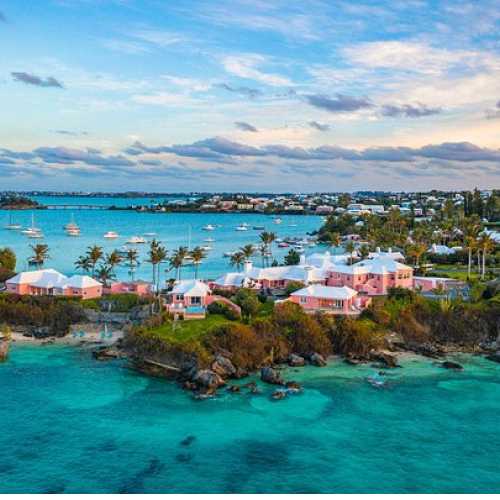 Are you planning a trip to Bermuda? November is a sure bet. While this may be the ideal opportunity to get a cheap golf vacation, the water is still chilly enough for swimming. Pack your bags if this isn't the case and just want to enjoy the finest white sand beaches and famous pink sand without swimming.
November is a great time to come to Bermuda. You will be able to find affordable hotel rates and package deals that include the activities you want to do while you're here. With all the money you save, you can book an amazing tour!
Book your trip here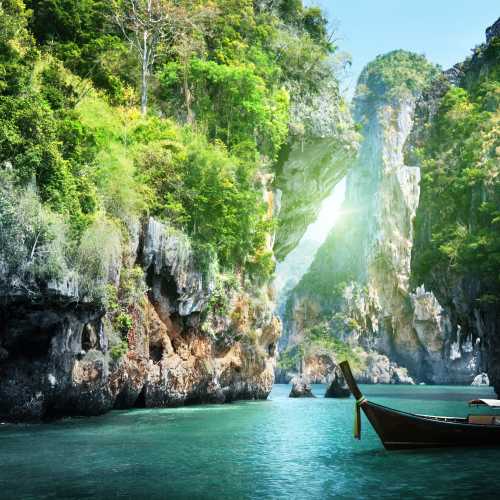 November is the ideal time to visit Bangkok; Not only has the city dried out from the rainy season by then, but daytime temperatures have cooled to average temperature; mid-20s Celsius and summer crowds haven't arrived yet. Bangkok is perfect for a November trip!
The Thai capital, with its dazzling foodscape, energetic street life, and burgeoning art scene, rewards all types of urban explorers with its stunning culinary landscape, vibrant social culture, and developing artistic expression. With tranquil Buddhist temples, opulent royal palaces, and wonderfully chaotic floating markets to explore.
One of Thailand's most cherished festivals, Loi Krathong, takes place in November. On this special occasion, locals congregate around lakes, rivers, and streams to let go of beautiful floating vessels as an act of worship towards the river goddess Pra Mae Khongkha.
Want to learn more about Thailand? Read our guide to the best Islands here.
Book your trip here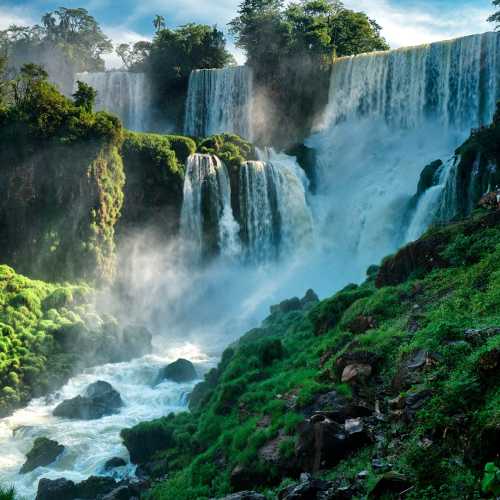 In November, when spring is in full swing, and the city is saturated with purple blooms from the numerous jacaranda trees that line the streets, Buenos Aires is at its best.
Cosmopolitan Buenos Aires boasts a stylish European flair with its handsome Belle Époque architecture, elegant avenues, and atmospheric cobblestone alleys filled with pretty cafés and boutiques. The booming art scene, vibrant nightlife, and wonderful gastronomy contribute to the city's undisputed charm. And don't forget its two great passions – football and tango! If you can, try to catch a match between local rival teams River Plate and Boca. Or put on your dancing shoes for free tango lessons at a milonga.
Intrigued by South America? Read everything you need to know to plan the perfect trip here!
Book your trip here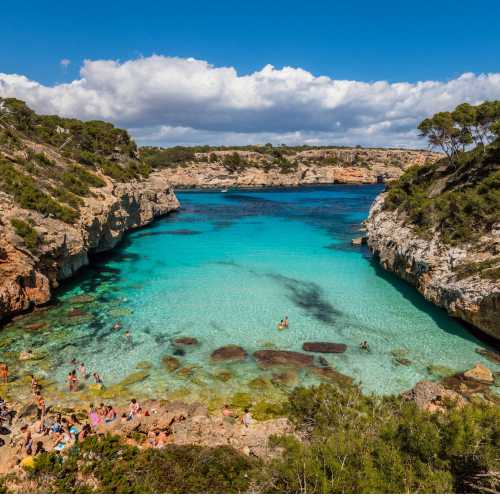 If you're a fan of good food, interesting culture, and beautiful scenery, Mallorca is the place to be in November. With the busy summer tourists gone, those who visit at this time of year experience a more tranquil and traditional side of Spain's largest island off the coast of mainland Europe. Temperatures hover around 15°C on average, but don't be surprised if you see some snow-capped mountains or sunny beaches during your stay!
The colors of the leaves change in November, and many local fairs make the rural areas fun to explore. The Dijous Bo in Inca is the biggest agricultural fair on Mallorca Island. It includes various activities like live music and art exhibitions to an annual black pig contest and auction.
Book your trip here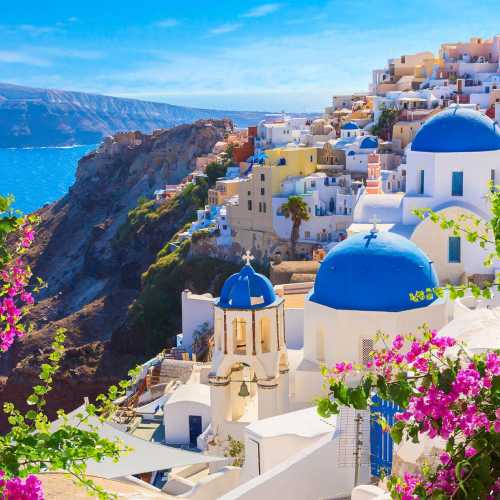 Athens makes for a great European city break in November. With an average daytime temperature of 16, it is perfect weather for exploring the city and taking in all the sights. From the Acropolis to the Parthenon, Athens has plenty to offer visitors looking for a culture fix and some beautiful fall colors.
The National Archaeological Museum is a must-see, especially for those interested in ancient history. You will find some of the most important archaeological findings from the prehistorical era. The museum holds many prestigious titles, such as being considered one of the best museums in the world.
As temperatures become more tolerable during November, it is quite pleasant to take strolls around Athens without fear of heat stroke like you would have during summertime! November is the low season and offers mild temperatures; this is perfect when visiting the charming town of Athens.
Don't forget to check out our Greece travel guide here!
Book your trip here
Bhutan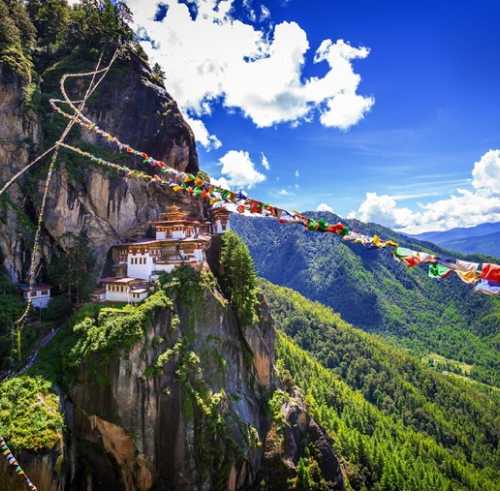 Bhutan is one of the world's most mysterious and difficult-to-reach countries, making it a must-see for any traveler. This spiritual, sub-alpine nation nestled in the Himalayan foothills spans large subtropical plains in the south to mountainous Himalayan regions in the north. It is home to Gangkhar Puensum – the world's highest unclimbed mountain at 7,500 meters.
The rest of the world has not been as influenced by modernization, globalization, and Westernization as Scandinavia. Bhutan is the only country worldwide that sequesters more carbon than it emits. This is because their country remains green and lovely due to a long history of tree planting. This country offers natural beauty, average temperatures, and mostly sunny days. If you love outdoor activities, this is the perfect destination!
Book your trip here
If you're not looking for a tropical getaway this November, there are plenty of other beautiful places to travel. Here are some other recommendations for a November vacation:
Central Park, New York (Taking a trip to New York in November and enjoying that winter sun while taking a walk in central park; What more can you ask for?)
Northern Europe
Let's get planning!
So, are you ready to start planning your November getaway? We've got plenty of ideas to inspire you – all you need is a little wanderlust and the desire to explore some new corners of the world. Whether you want to stay close to home or travel far from your comfort zone, we've got something for everyone this month.
We truly hope that you liked reading about these wonderful destinations. These are some of the best places to travel in November. All of these destinations have pleasant weather. Also, don't forget to check out our blog for more travel tips and guides! Just click here.
Are you ready to book in early November or mid-November, or maybe you are ready to get away for the whole month? Let us know in the comments which destination you are traveling to!