Music is a beautiful human creation that unites people from all corners of the globe. The United States has a long history of music, with various regions of the country excelling in particular genres. No matter where you go, the music lover in you is in for a treat. Here are the top U.S. destinations for music lovers.
In 1969, music lovers worldwide gathered for four days to celebrate the most famous artists of the day. You may know this music festival as Woodstock at the Bethel Woods Center for the Arts. The festival happened on a dairy farm about 10 miles west of Monticello, New York. At Woodstock, attendees saw The Who, Jimi Hendrix, Jefferson Airplane and other iconic artists of the day.
Soak in the culture by visiting the Bethel Woods Center for the Arts. This performing arts center has an amphitheater with concerts and festivals throughout the year. You can also visit the on-site museum to see Woodstock's stories, memorabilia and engaging programs about those four days in 1969. The site features farm-fresh dining options thanks to the surrounding growers in New York.
Las Vegas is the entertainment capital of the world, so there's no shortage of fun things to do here. While it's famous for gambling and bright lights, Sin City also features numerous opportunities to see live music. The Brooklyn Bowl is one of your best options for music and entertainment on the famous Las Vegas Strip.
It's a unique Las Vegas attraction because it's a bowling alley, concert venue and restaurant packed into one building. You can catch many of your favorite artists performing here, including Sum 41, Bowling for Soup and other names in modern rock. The Brooklyn Bowl also serves classic American eats from Blue Ribbon. What sounds better than cheeseburger sliders, cajun catfish and chicken lollipops?
Leonardo DiCaprio, Edgar Allen Poe, Julia Roberts and other famous people have called Greenwich Village in New York City their home at one point. So, it's no surprise Café Wha on MacDougal Street has become a Manhattan landmark due to the prominent names who have passed through here.
Café Wha opened in 1959 and quickly became a popular spot for up-and-coming artists. Bob Dylan, Jimi Hendrix, and Bruce Springsteen are only some of the people who liked to hang out and perform here as their careers took off. Café Wha also hosted comedians like Richard Pryor, Lenny Bruce and Joan Rivers as they rose in the entertainment business.
The establishment remains a famous destination for music lovers, featuring new artists and throwbacks to older generations. On any given week, you'll find tributes to Jimi Hendrix, the Beatles, Stevie Wonder and other famous musicians. Don't forget about the food while you're here — enjoy a flatbread, fries, New York cheesecake and many tasty cocktails.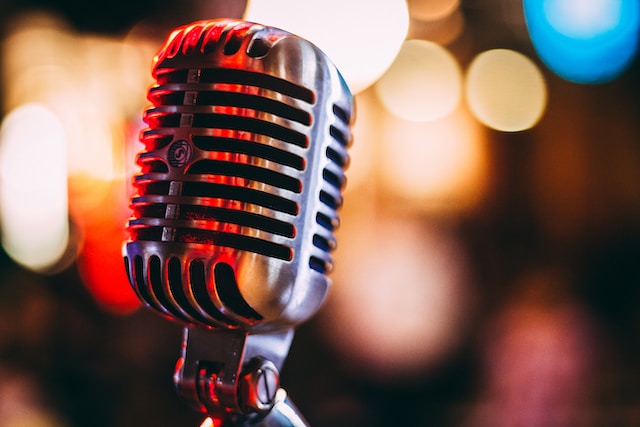 The popular music genres in America have roots in varying cities. However, it's hard to find a city more meaningful to country music than Nashville, Tennessee. The town's nickname is Music City for good reasons. Country music stars who want to make a name for themselves come here hoping to make it big in the genre. They could earn a spot in the Country Music Hall of Fame if they succeed.
Just a few blocks from the Cumberland River, the Country Music Hall of Fame tells you the history of its genre, from Patsy Cline to Brooks and Dunn. The museum has two floors' worth of exhibits displaying iconic artifacts from stars throughout history. For example, you can see Hank Williams' black-and-white cowboy boots and Johnny Cash's guitar.
Besides the exhibits, you can visit the CMA Theater for live performances throughout the year. The Country Music Hall of Fame also features the Taylor Swift Education Center, where people of all ages can learn more about country music and its production. This section has after-school programs, workshops, book talks and other interactive resources for children.
Grunge became popular in the mid-to-late 1980s, with Nirvana, Pearl Jam and Soundgarden defining a generation of angsty young people. Where did many of these groups get their start? Genre fans call Seattle its birthplace — in fact, you may have heard the nickname "Seattle sound" for this music. Most grunge legends and up-and-coming Seattle artists eventually found their way to The Crocodile.
Opening in 1991, The Crocodile became integral to Seattle's live music scene. This iconic spot hosted Nirvana, R.E.M., Yoko Ono, the Beastie Boys and other notable names in the industry. It moved from its original location on 2nd Avenue to 1st Avenue, but you can still visit for live music and tasty cocktails. Seattle residents still treasure The Crocodile as one of the best clubs in the city.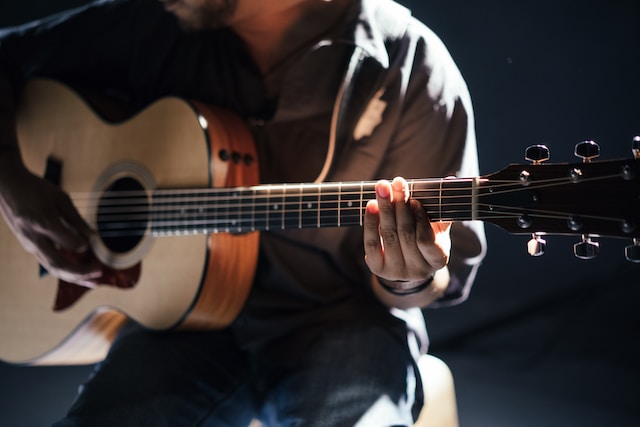 Elvis Presley was the king of rock and roll, bringing it to millions of households nationwide through the radio. His music combined R&B and country to make it one of the most famous genres to this day. If Elvis was the king, then Graceland in Memphis, Tennessee, was his castle. It's one of America's most popular tourist destinations, boasting about 650,000 visitors annually.
At Graceland, you can tour Elvis' large mansion, and see his cars, planes and outfits he wore on stage. This large entertainment complex is a terrific spot for the biggest Elvis fans on Earth, letting you immerse yourself in the king's former residence. Graceland has numerous exhibits displaying his military service, love for football and those who influenced his music growing up.
Memphis residents also come here for the live music featuring musical icons from across generations. The Black Jacket Symphony, Pat Benatar and Morrissey are only some of the headliners performing here throughout the year. Don't forget to stop at one of the restaurants at the complex, including Vernon's Smokehouse, Gladys' Diner and Minnie Mae's Sweets.
The Hollywood Bowl in northwest Los Angeles is one of the oldest outdoor music venues in the United States, opening in the summer of 1922. This iconic location is one of the best places in America if you want to listen to live music. It's famous for its acoustics due to its valley location and excellent loudspeaker system.
Fans of any music genre are welcome to the Hollywood Bowl thanks to the diverse set of artists the venue attracts. For example, you can often find the Los Angeles Philharmonic performing here in the summer. Kiss, Mariah Carey, Noah Kahan and Guns N' Roses are other notable names who perform at this iconic venue. Plus, the mild weather in Los Angeles makes the viewing experience enjoyable no matter what month you decide to visit.
Is classical music your preferred genre? The sounds of Beethoven, Bach, Mozart and more will forever be memorable tunes. One of the best places to find classical music is the Jay Pritzker Pavilion in Chicago. Located within Millennium Park, the Pritzker Pavilion is home to the Grant Park Music Festival — a 10-week celebration of classical music inside the Second City. This festival enacted free-admission concerts during the Great Depression and has maintained its stance since.
Classical music is the primary genre you'll find at the Pritzker Pavilion. However, there are other shows here during the year. For example, you can watch the Broadway in Chicago concert for free, featuring some of the greatest hits from the Great White Way. "The Phantom of the Opera," "The Lion King" and "The Wiz" create a fantastic night of tunes in Chicago.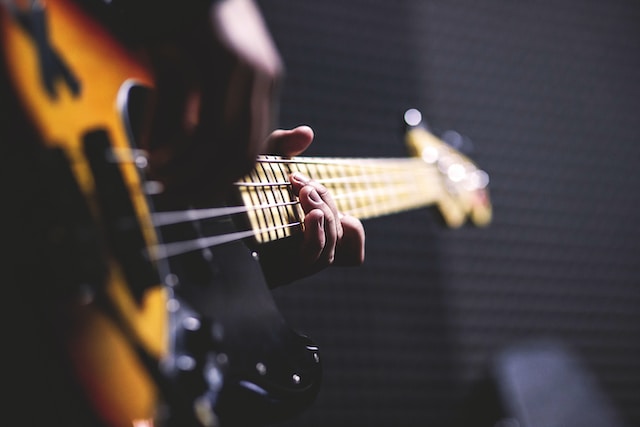 What do Elvis Presley, Kurt Cobain and John Mayer have in common? These famous artists have all used Martin Guitars. If you like acoustic guitars, there's a good chance you've seen one or played one for yourself. C.F. Martin & Company began in 1833 as a guitar manufacturer, and the Martin family still runs its headquarters outside Allentown, Pennsylvania, in Nazareth. Here, you can take in the history of this famous guitar.
The Martin Museum is free to enter but encourages visitors to donate to the Martin Guitar Charitable Foundation. Inside, you'll learn about the company's partnerships with Jimmie Rodgers, Maybelle Carter and other country stars. You'll also see Kurt Cobain's D-18 guitar — the instrument he played at his famous MTV Unplugged concert in New York City. The Martin Factory also offers tours to let you see the magic behind the scenes of guitar craftsmanship.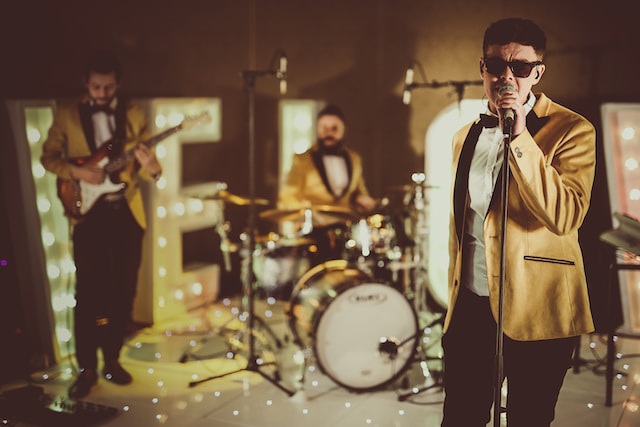 Music wouldn't be where it is today without Motown. This Detroit record label has produced some of music's biggest stars, such as the Supremes, the Temptations, Marvin Gaye and the Jackson 5. It lifted Black artists when racial discrimination was still prevalent in the music industry. These talents still managed to break through and find worldwide popularity, and you can see their history at the Motown Museum.
The museum — known to many as Hitsville U.S.A. — is near midtown Detroit and commemorates the music label's history. Here, you can tour the original administrative building and record studio Motown artists used before leaving for Los Angeles in 1972. Be sure to check out Studio A because this room is where many Motown artists cemented their legacies with beautiful music.
Sheffield, Alabama, is one of the smallest cities with a place in music history. Nearby Florence is the biggest city in the area, boasting about 40,000 people. However, its impact has been profound because of the Muscle Shoals Sound Studio. The original establishment is no longer open due to the studio's relocation in 1979. Muscle Shoals Sound Studio doesn't host as many artists as it used to, but its walls still have a lot of history.
Muscle Shoals Sound Studio has seen Lynyrd Skynyrd, Paul Simon, Cher and other world-renowned artists record music. The Rolling Stones recorded "Brown Sugar" and "Wild Horses" in Sheffield, gifting the studio two of the group's most famous songs. You can take an hour-long tour of the studio between Tuesday and Saturday each week. If you're an artist, you can send inquiries to record music.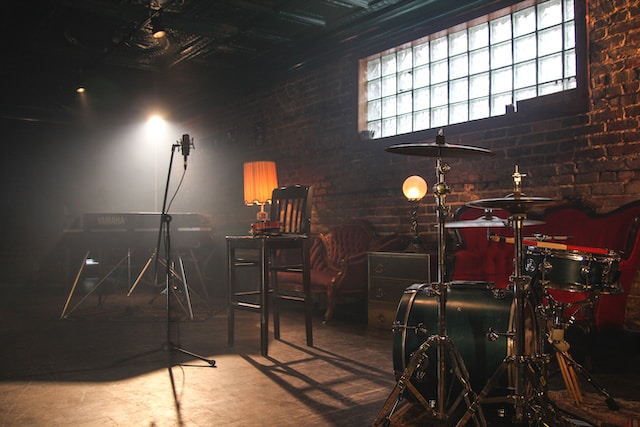 Blues music thrived along the Mississippi River in the late 19th and early 20th century. St. Louis was one of those cities, especially when the electric blues took off after World War II. Chuck Berry, Ike and Tina Turner, Albert King, and more called St. Louis home and influenced the city's blues-filled history.
Blues music represents human emotion and struggles, especially poverty, racism and other realities. You can see the history of this genre at the National Blues Museum in downtown St. Louis, just a few blocks from the Mississippi River. The museum opened in 2016, providing a modern perspective on a genre rich with history.
The National Blues Museum has four primary exhibits separating the different eras. Each area has unique artifacts on display, such as performance attire, instruments and numerous photos of blues artists. Besides the museum, you can see live music weekly, with talented musicians coming to play.
Music history is important because it ties into American and world history. If you like learning about history, the Smithsonian's Washington, D.C. museums are the place to be. Music lovers can get their fill at the National Museum of American History. This museum is free to enter and close to the White House, making it an ideal spot on a family vacation to the nation's capital.
The music history at this museum encompasses numerous genres and American icons. Here, you can see one of Dizzy Gillespie's trumpets, Chuck Berry's electric guitar and Prince's famous yellow guitar. In total, the Smithsonian National Museum of American History has 5,000 instruments representing American and European heritage.
If you want live music in Washington, D.C., check out the 9:30 Club. This location is was premier place for seeing groups like the Red Hot Chili Peppers, Bob Dylan, Radiohead and other icons. The 9:30 Club is on V St NW, only a few blocks from Howard University and the African American Civil War Museum.
Jazz became synonymous with New Orleans in the early 20th century. Buddy Bolden, King Oliver, and Kid Ory lit up the Big Easy with their cornets and trombones, leading the Jazz Age in the 1920s and 1930s. New Orleans jazz musicians played all over the city in parks, parades, riverboats, speakeasies and other public gatherings. The town honored these legends by opening the New Orleans Jazz Historical Park in 1994.
The park is a historic property in the much larger Louis Armstrong Park, next to the French Quarter. Louis Armstrong Park is free to enter, so bring the whole family to enjoy this New Orleans historical site. This park hosts jazz concerts and sees locals playing music all year. They may invite you to join a drum circle while teaching you about the Big Easy and its intertwining with jazz music.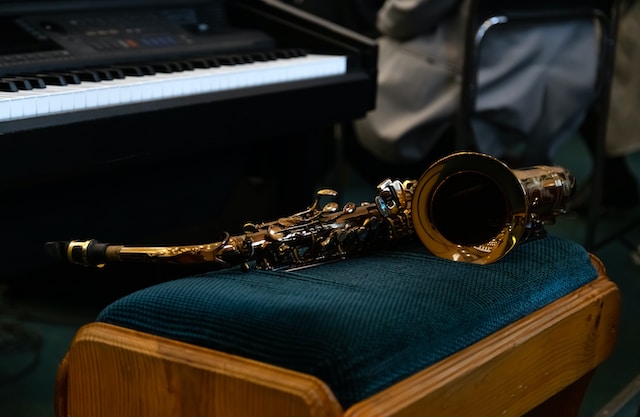 Continue your jazz learning experience by visiting the New Orleans Jazz Museum on Esplanade Avenue. The museum is only a few blocks from the famous Bourbon Street — one of the most exciting nightlife scenes in the United States. The New Orleans Jazz Museum opened in 1961 and has celebrated the city's connection with one of America's most famous forms of music.
The museum has one of the world's largest collections of jazz memorabilia, boasting over 25,000 artifacts for guests. Visit the exhibits dedicated to Fats Domino, Dave Bartholomew, King Oliver and many more jazz greats who participated in the Big Easy's rise.
The New Orleans Jazz Museum hosts weekly special events, such as jazz yoga, step classes, master classes and other educational opportunities. They also have live musical performances, so there's something for everyone to enjoy here.
Country music artists trying to make a name for themselves dream of performing in Nashville, Tennessee. There's no bigger stage for country music than The Opry House, also known as the Grand Ole Opry. Country music's finest musicians have performed here, including Patsy Cline, Dolly Parton and Johnny Cash. Even Elvis performed here early in his career despite rockabilly's low popularity among the country music crowd.
The Grand Ole Opry is alive and well in the 21st century, with numerous opportunities for guests. The facility offers tours surrounding women in country music, iconic country duos and backstage tours educating about the genre's biggest stars. Each week, the Grand Ole Opry hosts live music performances from Opry members and rising stars in the industry.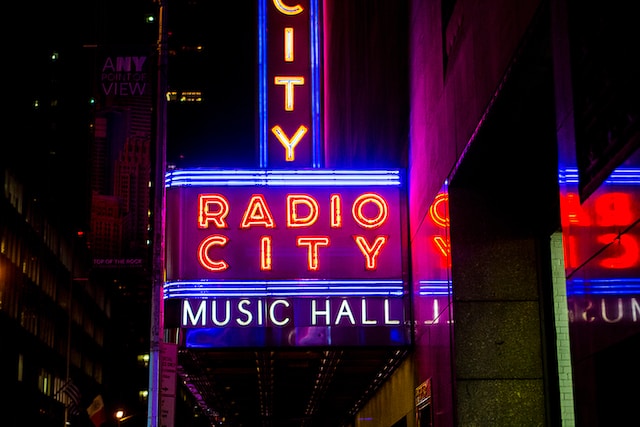 New York City is where musicians, comedians, actors and other performers try to make it big. Radio City Music Hall is where you want to be if you're a musician. This famed entertainment venue is in Midtown Manhattan, inside Rockefeller Center. It's nearly a century old, and has housed numerous artists and award shows, such as the Grammys, the Tonys and the Emmys. Plus, it's home to the famous Rockettes dance troupe.
Radio City Music Hall is one of the most popular New York City destinations, especially around the holiday season. The venue hosts its Christmas Spectacular each year, Starring the Radio City Rockettes. After the show, skate around the famous ice rink in Rockefeller Plaza while admiring the tall and beautiful Christmas Tree.
You can participate in the Radio City Stage Door Tour when there aren't shows playing. This experience is just over an hour and takes you behind the scenes of this famous New York establishment. Plus, you'll get to meet one of the Rockettes.
When you think of Denver, you probably imagine the Rocky Mountains and stunning scenery. What if you combined the beautiful mountain views with incredible live music? That's what you get with the Red Rocks Amphitheatre in Morrison, just a few minutes west of Denver. This establishment is unique because it's nearly 6,500 feet above sea level and is relatively small, with a 9,500-seat capacity.
Since opening to the public in 1941, the Red Rocks Amphitheatre has hosted numerous big names in the music business. Do the Beatles, U2 and John Denver ring a bell? Today, the venue hosts acts like Hozier, Jason Isbell and Riley Green. Shows at the Red Rocks Amphitheatre are unique because of their incredible acoustics and intimate atmosphere because you don't feel far away from the artists playing.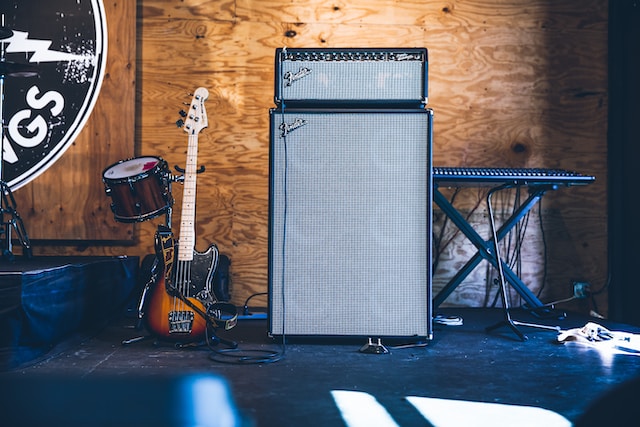 After a long music career, you hope to have a shrine in Cleveland's Rock and Roll Hall of Fame. This establishment is the pinnacle of rock music, celebrating its long history of many legendary names. Each year, the Hall of Fame announces new inductees and honors their accomplishments in the genre. The 2023 class includes Willie Nelson, Rage Against the Machine, Missy Elliott and other famous names.
You can visit the Rock and Roll Hall of Fame throughout the year and learn more about the inductees. Each floor has something different to honor its famed members. For example, level four dedicates itself to Pink Floyd's 1980 Berlin performance. You'll see a wall commemorating the band's famous song, "The Wall." Besides the exhibits, the Rock and Roll Hall of Fame hosts live music, lectures, tailgates and other interactive events.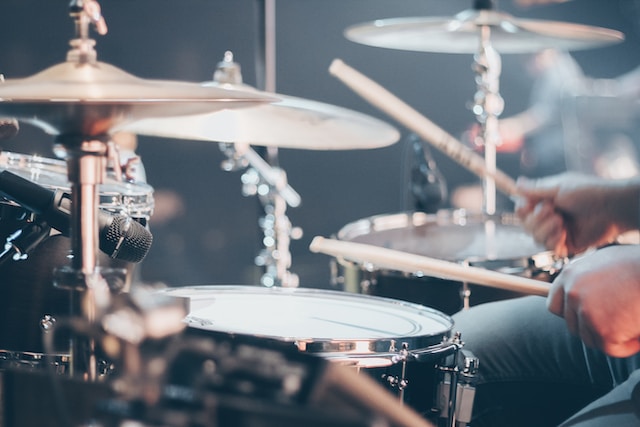 Making a name for yourself in Los Angeles is challenging, so how can you stand amongst the crowd in the City of Angels? Elton John, the Eagles, Joni Mitchell and Van Morrison carved their path by performing at The Troubador — a West Hollywood nightclub and music institution on the West Coast. Its small 500-person capacity creates an intimate atmosphere for listening to terrific music.
The Troubador opened on La Cienega Boulevard in 1957 but moved to Santa Monica Boulevard, where it has since remained open. This Los Angeles establishment is a club, but people of all ages are welcome to enjoy the artists performing nearly every night. The Troubador has limited seating on the second floor and standing room on the ground floor. Depending on the artist's request, the club may require proof of COVID-19 vaccination.
Finding the Music Lover's Paradise
The United States is an excellent place to celebrate music history, no matter what part of the country you're in. Each region claims a particular genre or is a melting pot of various musical styles. New York, New Orleans, Los Angeles and everywhere in between offer unforgettable experiences for music lovers. These 20 destinations are the top sites if you enjoy music history.
Want to get more travel tips and lists? Check out more blog posts here!
Author Bio
Jack Shaw has spent the last five years writing freelance and seeing as much of the world as he can. He has a distinct love of traveling and exploring new cultures. Writings about his experiences can be found on Modded, The Travel Magazine, Duluth Pack and more.