Copenhagen, the capital of Denmark, is a perennial favorite among tourists. But if you're wondering when the perfect time to visit is, look no further than fall in Copenhagen. The city takes on a whole new level of beauty and charm during this season, making it an ideal destination for travelers seeking a unique and enchanting experience. In this guide, we'll talk about the best fall activities in Copenhagen that will help you make the most of your autumn visit. So, let's dive into the magic of fall in Copenhagen!
Copenhagen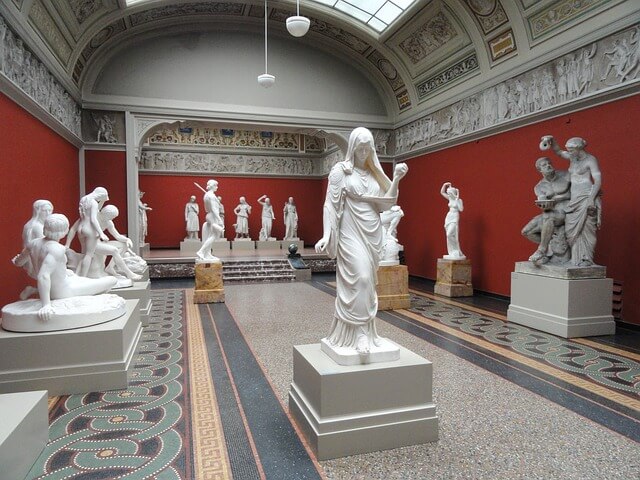 Copenhagen, the enchanting capital of Denmark, is not only famous for its picturesque canals and rich cultural heritage. It also boasts some fascinating fun facts that add to its allure. Did you know that Copenhagen's iconic statue, the Little Mermaid, has been welcoming visitors since 1913 and was inspired by Hans Christian Andersen's famous fairy tale? Additionally, Copenhagen is one of the world's most bike-friendly cities, with more bicycles than residents, making it a cyclist's paradise.
The city also features the oldest amusement park in the world, Tivoli Gardens. It opened its gates in 1843 and continues to be a beloved destination for both locals and tourists. And here's a quirky fact: many locals bathe in the habour all year around, and the city has even been voted the best city for urban swimming. These fun facts only scratch the surface of the charm and character that Copenhagen holds, making it a city full of delightful surprises waiting to be discovered.
Good to know before visiting Copenhagen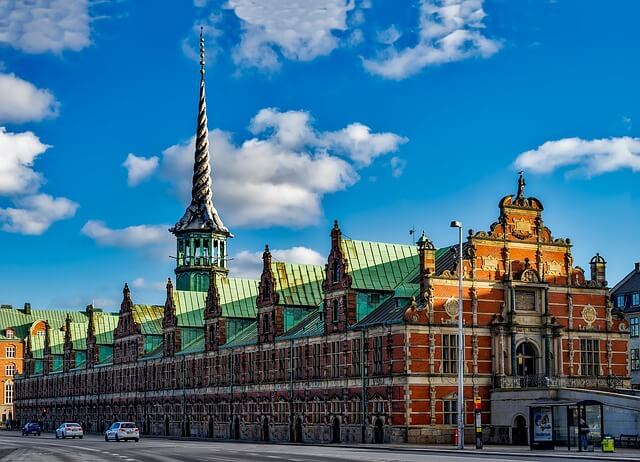 Before we dive straight in, let's talk a little about some things that are good to know before visiting Copenhagen.
Denmark is renowned for its bicycle-friendly culture, so consider renting a bike to explore the city like a local.
Copenhagen comes alive at night with its vibrant nightlife scene. So be sure to experience some of the city's bars, clubs, and late-night cafés.
Denmark is a cashless country. Credit and debit cards are widely accepted, and you may not need much cash during your trip.
The official language is Danish, but many Danes speak excellent English, making it easy to communicate with residents and navigate the city.
The currency used in Denmark is the Danish Krone (DKK), so check the exchange rate before your trip to plan your budget accordingly.
Copenhagen is known for its high-quality tap water, so you can save money by refilling your reusable water bottle.
When dining out, tipping is customary but not obligatory, as service charges are often included in the bill.
Denmark is considered one of the safest countries in the world. This makes it a great destination for solo travelers or families.
These practical tips will help you prepare for an enjoyable and hassle-free trip to Copenhagen, ensuring that you make the most of your visit to this beautiful Scandinavian country.
Fall in Copenhagen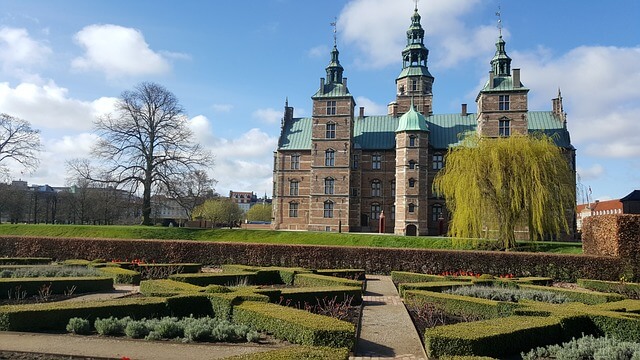 As our favorite season arrives in Copenhagen, the city undergoes a breathtaking transformation. It becomes adorned with vibrant autumn leaves that paint the streets and parks in a kaleidoscope of colors. The best spots for admiring this fall foliage include iconic locations such as the Deer Park, where majestic deer roam amidst open meadows, and the enchanting Tivoli Gardens, where the trees create a captivating canopy of reds and golds.
Additionally, the Open Air Museum offers a historical backdrop adorned with brilliant foliage, while the small lakes and canals throughout the city provide picturesque reflections of autumn's beauty. To capture these moments, be sure to pack your camera and follow our tips for taking stunning photos in Copenhagen. Get ready to immerse yourself in the city's stunning autumn palette!
Culinary Delights: Fall Flavors in Copenhagen
When it comes to fall, one of the most interesting things you'll discover is the city's culinary scene. Copenhagen's chefs embrace the season's bounty, drawing inspiration from early cooking methods and local ingredients. You'll find a plethora of good food options showcasing the rich, comforting flavors of fall.
Be sure to explore local restaurants and cafes known for their seasonal menus. Here, you can savor dishes like honey-glazed root vegetables and hearty stews. Don't forget to indulge in traditional Danish treats like æbleskiver (round, fluffy pancakes) and warm, aromatic hot mulled wine. Additionally, during Copenhagen Dining Week, you can enjoy a three-course menu at many great restaurants for a fantastic price. Get ready to embark on a delicious journey through Copenhagen's fall flavors!
Cultural Experiences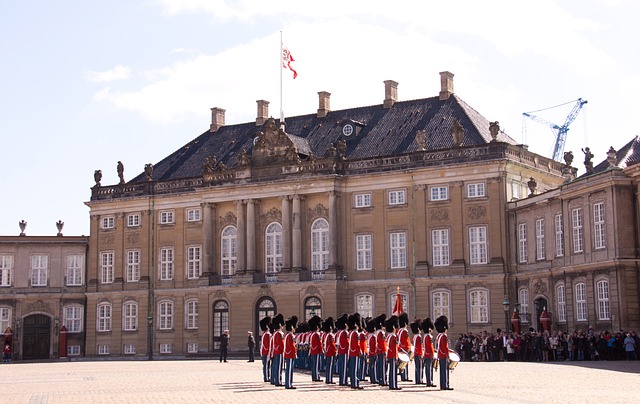 Fall in Copenhagen isn't just about the changing leaves; it's also a season filled with vibrant cultural experiences. Immerse yourself in the legacy of Hans Christian Andersen by visiting The Little Mermaid statue at Langelinje. For history enthusiasts, the Danish War Museum offers a captivating journey through Danish military history.
Cultural events come alive in central Copenhagen with art exhibitions, theater performances, and concerts that celebrate Danish creativity. To dive deeper into the nation's heritage, consider visiting museums and cultural institutions that offer insights into Danish royalty and their influence on the city. You can do that by visiting Amalienborg Palace, where the royal family resides. Copenhagen's fall cultural scene promises an enriching and dynamic experience for all.
Outdoor Adventures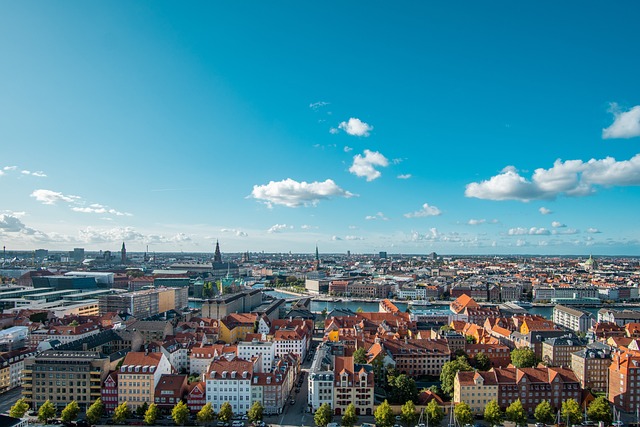 This time of year in Copenhagen beckons outdoor enthusiasts with an array of activities that promise endless fun. Start your day with a leisurely bike ride through the city. Visit Danish history and art museums, or simply enjoy a stroll along picturesque canals. For a more relaxing experience, canal tours offer a unique perspective of the city, especially at night when the lights create a magical atmosphere.
If you're up for a bit more adventure, consider hiking in nearby natural areas, where you can immerse yourself in the beauty of the Danish countryside. We can recommend Amagerfælled or Kastellet. Don't forget to keep an eye out for fall-specific events like harvest festivals or Halloween celebrations that add an extra layer of excitement to your outdoor escapades. Enjoy the crisp air, the scenic views, and the chance to explore Copenhagen's outdoor wonders throughout the entire day!
Cozy Cafés and Hygge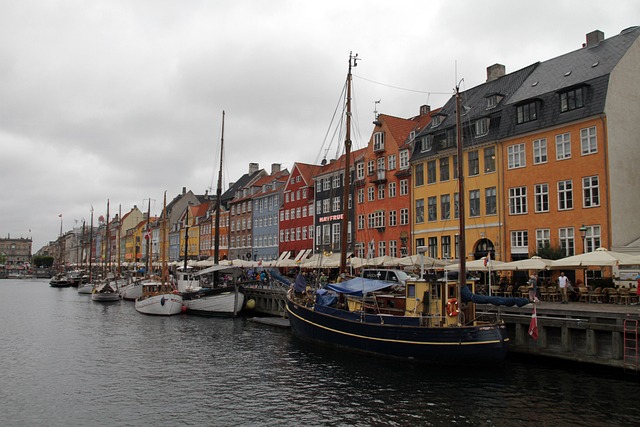 In Denmark, the concept of "hygge" goes beyond cozy houses and warm beverages. It's deeply ingrained in the culture and the way locals embrace life. When you visit Copenhagen at this time of year, you'll find this feeling of contentment and togetherness all around you.
To experience it firsthand, don't miss out on Copenhagen's charming, cozy cafés and coffee shops. These establishments, often tucked away in historic houses, offer the perfect setting to unwind with a warm beverage and immerse yourself in the local culture. If you want to create your own hygge experience, consider starting with soft lighting, comfortable seating, and a cup of coffee or hot chocolate. It's the simple pleasures that make fall in Copenhagen truly special.
Shopping for Fall Souvenirs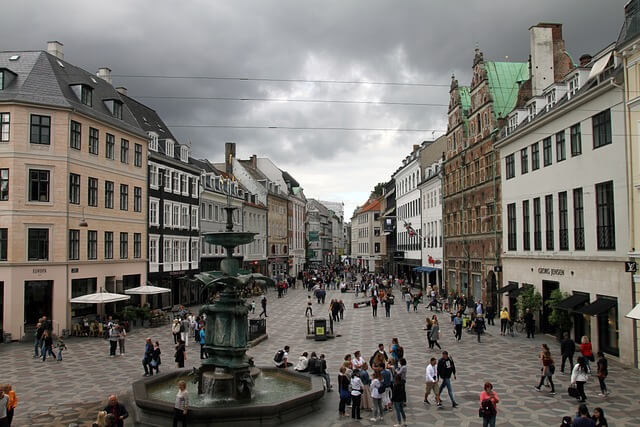 While exploring Denmark's captivating capital city, don't forget to indulge in some shopping for fall-themed souvenirs. Copenhagen boasts a wealth of local shops and markets where you can find unique treasures that perfectly capture the essence of Danish craftsmanship and design. Consider browsing for cozy knitwear to keep you warm during the cooler months, or selecting beautifully crafted candles that reflect the Danish love for hygge.
Additionally, Scandinavian design pieces can be found in various boutiques, making for both stylish and practical keepsakes. To make the most of your shopping adventure, seek advice from locals on where to find the best deals and unique finds. Or you can just take a stroll down Strøget, where you can find many amazing stores. Copenhagen's shopping scene is a delightful way to bring a piece of this vibrant city home with you.
Practical Tips for Visiting in the Fall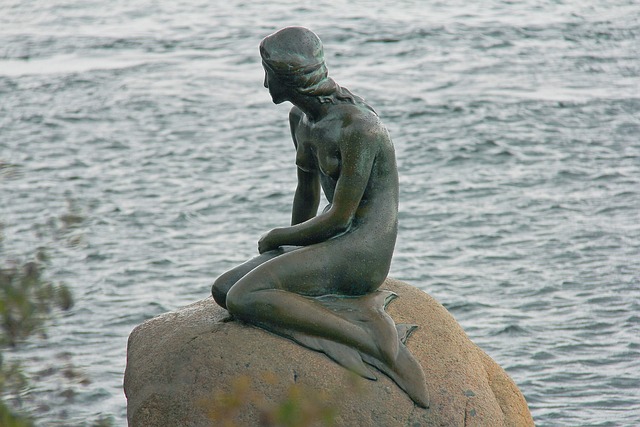 As you plan your visit to Copenhagen in October and November, it's essential to pack wisely for the colder weather. The city's crisp autumn air requires layering. So, don't forget to bring a mix of sweaters, jackets, and comfortable walking shoes. While fall is a wonderful time to explore the city's parks and gardens, be prepared for potential rain showers by packing a waterproof jacket or umbrella.
The best times to visit Copenhagen during the most "hygge" season of them all are typically in late September through early November. This is when the weather is still mild and the city is less crowded. However, be mindful that daylight hours become shorter as November progresses, so plan your outdoor activities accordingly. Lastly, remember that some attractions and outdoor tours may have reduced hours or closures. So it's a good idea to check in advance and make any necessary reservations for a smooth and enjoyable visit.
Thank you for reading!
In conclusion, Copenhagen in the fall is a captivating experience not to miss. The city's vibrant foliage, cultural events, and cozy ambiance make it the perfect season to explore. So, don't wait any longer—start planning your trip to Copenhagen to revel in the beauty of the fall season.
Learn more
For more insights and tips on exploring Copenhagen, including the best walks and gardens to visit during this season, be sure to explore our blog for additional resources. We're here to help you make the most of your trip and create lasting memories. Read our guide to the best second-hand stores in Copenhagen, or our guide to the best Spa places in Copenhagen.
But we're not just here to share our knowledge; we want to hear about your own fall experiences in Copenhagen. Share your stories and photos with us, and join the conversation. For more travel inspiration and updates on travel tips and recommendations, subscribe to our newsletter or follow us on social media. Your next unforgettable adventure awaits!