Denmark is world-famous for its delicious and innovative cuisine and its chic and stylish hotels. If you are looking for the best hotel restaurants in Denmark, look no further! This blog post will introduce you to some of the country's most renowned and acclaimed dining establishments. From Michelin-starred eateries to casual bistros, there is something for everyone. So sit back, relax, and enjoy this roundup of the best hotel restaurants in Denmark. Bon appétit!
Hotel Kong Arthur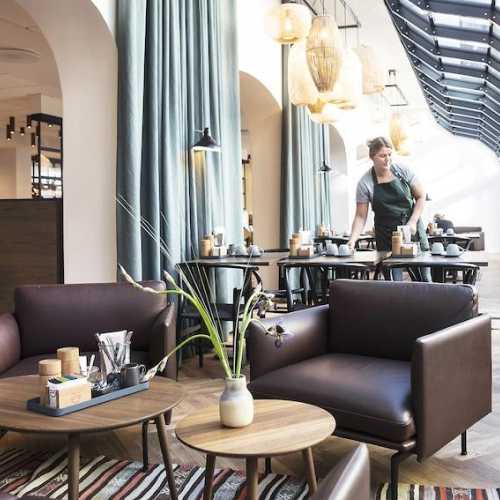 Hotel Kong Arthur is tucked in a little cobblestone nook just off the road that encircles Copenhagen's ancient lakes. The restored building was originally constructed in 1882 and is located in the thriving Nansensgade District. Combining independent merchants, trendy restaurants, tiny green spaces, and pleasant hangouts. Hotel Kong Arthur is ideal for exploring the city's best attractions since it is only minutes from walking to its magnificent park, Ørsted Park, and shopping.
End your day with a Bali-inspired spa treatment, then dine at one of their three restaurants serving the best organic food. The hotel offers amazing Spanish, Italian, and Japanese cuisine. At Hotel Kong Arthur, you will be met with a unique fusion of modern and traditional design and sustainable furnishings. Other hotel amenities include a fully-equipped gym, conference center, and courtyard.
Book your stay here
Villa Copenhagen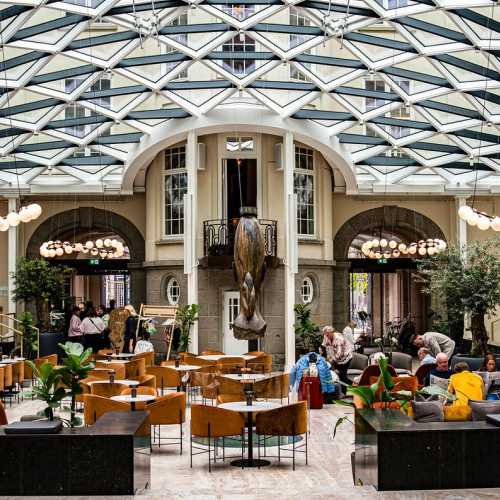 Villa Copenhagen is an innovative social hub in the city's heart, where people can come together to relax and have fun.
They are unlike any other hotel. They believe in contrasts, conscious luxury, and happiness and aim to redefine the industry by providing awe-inspiring experiences of beauty. We want to be the greatest hotel on Earth, responsible for our environmental impact.
Kontrast is a unique brasserie that combines the best of Vesterbro's raw, quirky urbanity with the luxury and exclusivity of Copenhagen's inner city. With sustainably produced meat and fish, seasonal organic ingredients, and all courses locally sourced from farmers. Kontrast offers an attentive dining experience that embraces its guests.
Book your stay here
Copenhagen Admiral Hotel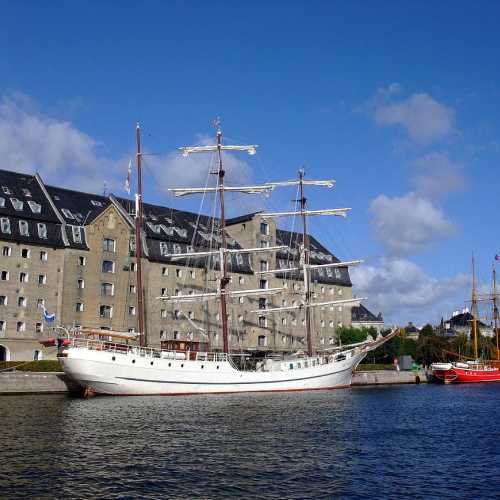 The magnificent Copenhagen Admiral Hotel is located in the city's very center, on the picturesque Nyhavn. The lovely hotel is set in a historic, heritage-listed building from the 18th century and has an elegant design.
The Royal residence Amalienborg Palace, Amaliehavn Garden, the Royal Danish Playhouse, Gefion Fountain, the Citadel, and the world-famous Little Mermaid statue are in the surrounding area. The city center with the Tivoli Gardens and the Strøget shopping street are within walking distance.
The casual and popular culinary gathering place on the hotel's ground floor is SALT, a common salt bar and restaurant. Chef Rasmus Møller Nielsen has created an elegant, modern kitchen with a foundation in traditional values. Guests will be tempted by both modest portions and classic favorites.
Book your stay here
Comwell Kellers Park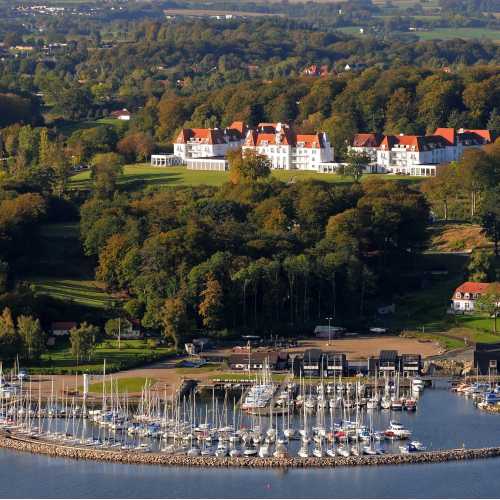 If you are looking for a beautiful and idyllic setting to relax and rejuvenate, look no further than this spa complex. Nestled between the towns of Vejle and Fredericia, our buildings date back to 1901.
In Restaurant Christian Kellers, you will get a taste of hospitality and presence combined with a high gastronomic level in a class of its own. Every night, the kitchen develops an innovative new menu with wine pairings. The cuisine is based on seasonal ingredients and the inspiration of the kitchen.
The closest town center is Vejle, 10 kilometers away, and local buses stop nearby. However, with the variety of services and amenities on offer, there is seldom a reason to leave the venue. Relax in the spa center, where a swim in the swimming pool or a session in the gym may be started before moving on to anything else. Relax in one of several hot tubs or steam rooms or warm up with a sauna or steam room before ending with a massage or any of the other spa treatments.
Book your stay here
Munkebjerg Hotel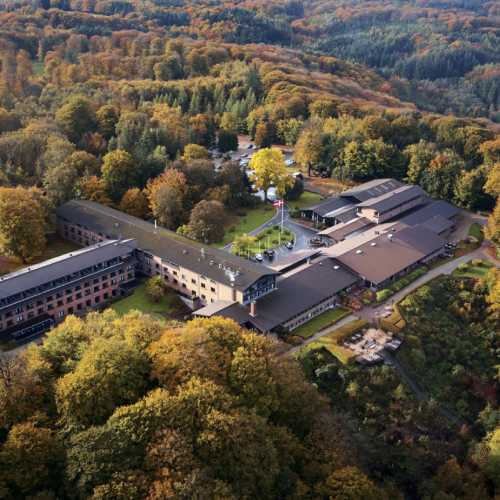 This elegant hotel is located 300 meters from the fjord of Vejle. Restaurant dishes range from traditional Danish cuisine to gourmet cuisine. In addition, the winery has 600 different types of wine.
In addition to delightful dining experiences, the Panorama Restaurant offers a beautiful view of Munkebjerg Forest and Vejle Fjord. You can choose from their exciting a la carte menu that features modern bistro dishes and new classics. If you love buffets, try their large breakfast buffet in connection with an overnight stay or our lunch buffet in connection with a conference.
Panorama Restaurant is perfect for any type of celebratory occasion, whether it is a birthday, brunch, or student party. Their lovely terrace overlooking Vejle Fjord provides the perfect setting to relax and enjoy a good time.
Book your stay here
Ibsens Hotel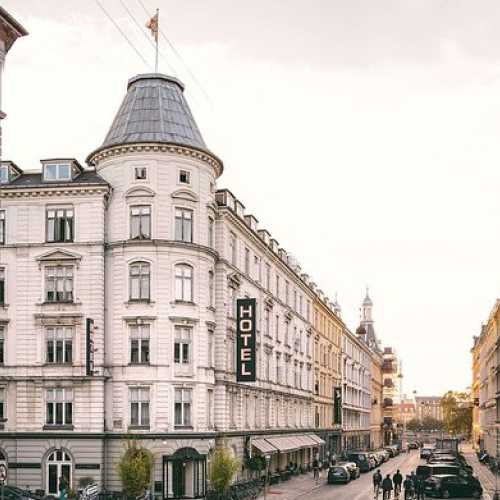 The story about Ibsens Hotel is a story about people. It is a story about the street we live in. It is a story about all the inspiring people in our neighborhood.
We are so fond of Nansensgade, the area the hotel is in. When they rebuilt Ibsens Hotel in 2011, they invited many artists from the neighborhood to contribute to their decor. They wanted to bring inside the atmosphere of the area, that is.
Every morning, a hearty breakfast is offered. Those who want vegan, vegetarian-friendly, or gluten-free selections can dine at Ristorante La Rocca. A lounge bar with gastronomic options is available. Norreport underground station is 400 meters away. This Copenhagen hotel offers bicycle and tennis rentals as well as car rentals.
Book your stay here
Skt Petri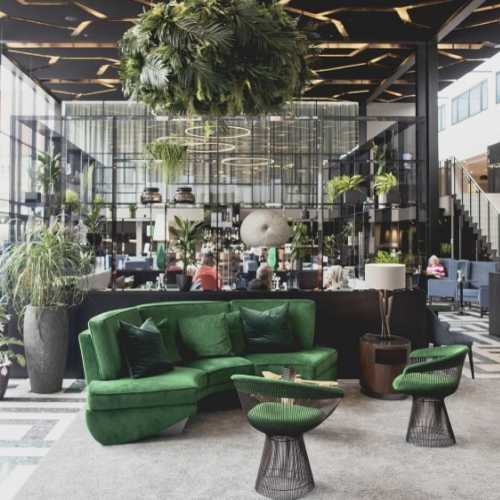 Formally an old department store, today a hotel excelling in delivering laidback luxury experiences. Located with one foot planted in the quirky and fun Latin Quarter and the other in the old and historical part of Copenhagen, Skt. Petri is centrally located in the heart of Copenhagen and where worlds meet. Here Copenhagen is right outside our doorstep, waiting for you to explore.
They focus on locally sourced produce and sustainability at the restaurant and bar. Globally inspired cuisine to modern bistro classics. They offer honest, healthy food and drinks that are local to Copenhagen.
Book your stay here
Tivoli Hotel & Congress Center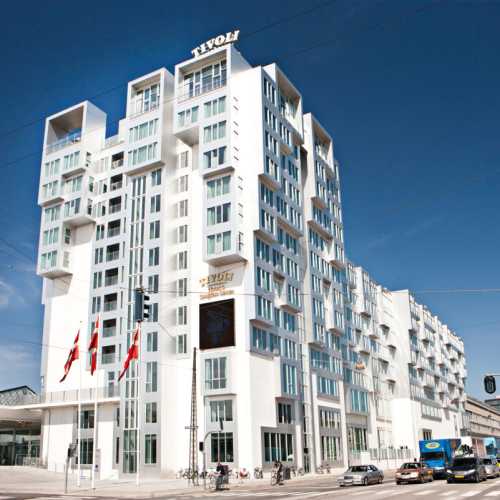 By focusing on the small details, they could construct an entire universe. For example, in their hotel, you will find artsy kaleidoscopic decorations, and a majestic statue of Hans Christian Andersen surrounded by his popular fairy tales.
Do you want to eat at a charming brasserie with delectable cuisine, delicate sushi, or perhaps a juicy steak? Regardless of your age or food preferences, the restaurant at Tivoli Hotel is prepared to offer pleasure. The kitchen provides a wonderful experience whether you visit as a guest or seek somewhere to dine.
The Arp-Hansen Hotel Group is working to promote and develop sustainable tourism. They are doing this by integrating responsible consumption and production into their business. This applies to our choice of suppliers and cooperation partners and, in particular, to their own actions.
Book your stay here
Zoku Copenhagen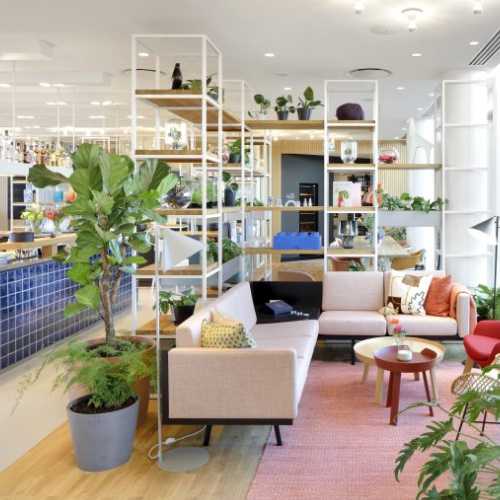 The brand new Zoku Copenhagen provides a home-office hybrid suitable for short and long stays. A relaxed place to live, work and socialize with like-minded people. You can experience the services of a hotel with the social buzz of a thriving neighborhood.
Zoku Copenhagen is home to 160 Zoku lofts where you can live comfortably and work efficiently. The spacious micro-apartments sleep two and contain a full living room, kitchen, bathroom, and a big kitchen table.
The Living Kitchen at Zoku Copenhagen is simple and honest. Healthy, organic food is served fast and shared at long communal tables, bringing new tastes and stories.
Book your stay here
Phoenix Copenhagen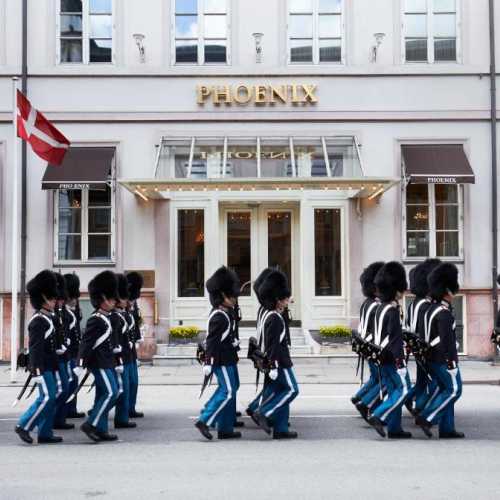 As a visitor, you wake up amid 4-star and preservation-worthy hotel surroundings that exude the area's spirit. Phoenix Copenhagen, along with Amalienborg Palace and Frederik's Church, has been chronicling the history and forming the center of life in Frederiksstaden since the 17th century.
Murdoch's Books & Ale, the English-inspired café and brasserie, has everything you need for a light meal. The rustic leather furniture and volumes from floor to ceiling provide the setting for Murdoch's Books & Ale. You may read the daily papers or enjoy a good book with a cup of coffee.
Book your stay here
So, if you are looking for a great hotel restaurant in Denmark, be sure to check out the ones we have mentioned. We can assure you that you will not be disappointed! All of the hotels mentioned above have great service, and most of them offer parking.
And don't forget to let us know about your experience – we love hearing from our readers. Have you tried any of these restaurants? What did you think? Did we miss your favorite spot? Let us know in the comments below.