If you're trying to be more responsible, one of the best places to start is your cleaning supplies. This is a list of how you can use more eco-conscious cleaning products at home. Traditional chemical-based cleaners are harsh and full of toxins that can be harmful not only to the environment but also to your family and pets.
However, you can start using natural cleaning products. These products can be made from ingredients that you probably already have in your kitchen. That way you can clean your home without all the harsh chemicals.
Keep reading to learn more!
Switching to natural cleaning products might sound like a lot of work, but it's quite simple. Generally speaking, basic supplies like borax, vinegar, and dish soap can replace most chemical cleaning supplies.
More responsible cleaning has several benefits, including its environmental benefits, as it is less hazardous for the environment than the classic harsh chemical cleaners we know. Green cleaning is usually also cheaper, and it takes no time to make homemade remedies!
Multi purpose cleaner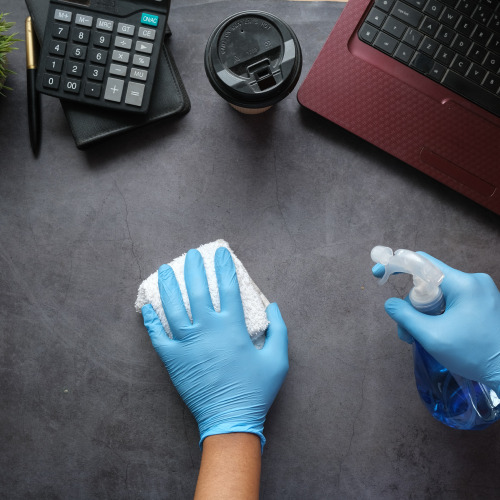 Multi purpose cleaner or all purpose cleaner can serve multiple rooms and cleaning jobs: floors, surfaces, and windows alike. However, you do not need to buy an all purpose cleaner in the store. You can simply make it yourself by combining half a cup of distilled white vinegar with 2 cups of water. You can also add a few drops of essential oils for fragrance, or leave it out for a fragrance free solution. We recommend storing the mixture in a spray bottle.
This mixture can be used on bathroom surfaces, windows and even on some carpet spills. However, we do not recommend using this mixture on wood!
Natural cleaner for wood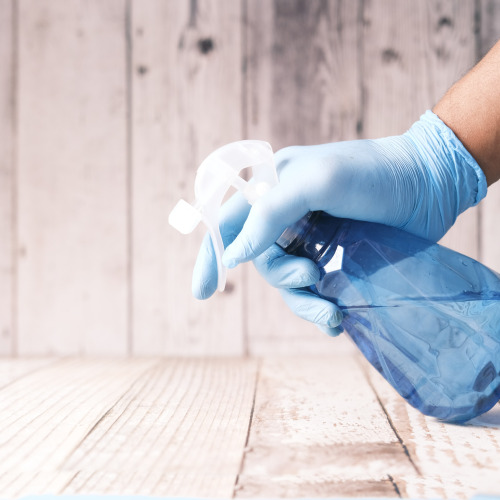 A basic recipe for wood cleaner is to mix 1/2 cup of lemon juice, 1/4 cup water, 1/2 teaspoon natural liquid soap, and a few drops of olive oil. Use it as a cleaning spray or use a wash cloth to clean your wood products.
Pro tip: replace the lemon juice with vinegar. That way you can make a large batch and store it in an airtight container for later use. If you make the lemon juice version, then make sure to make as much or little as you need.
Unclog your drains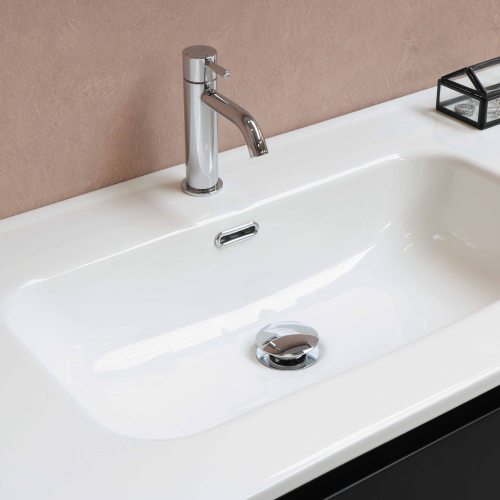 There so many methods to unclog your drain and we would like to share our favorite method. This methods is great to clear away mild clogs such as in your sink.
Start by during boiling water down the drain. Next, pour in one cup of baking soda and wait a couple of minutes before pouring in a cup of vinegar. Let the concoction do its job. It should take more than a few minutes for the mixture to help loosen he drain clog. Then, pour boiling water down the drain again or run the sink water to rinse everything out.
It doesn't get simpler than that.
Toilet bowl cleaner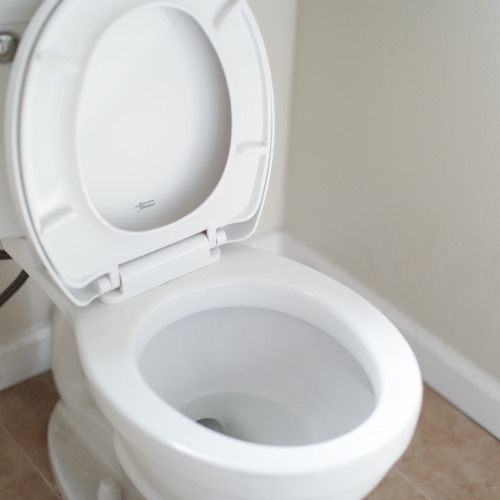 When you clean the toilet we are used to use one of the store bought toilet bowl cleaners. However, instead of spending your money on that, you can safely and inexpensively clean your toilet bowl by pouring a generous amount of vinegar followed by a sprinkle of baking soda into the bowl.
While the mixture is fizzling and bubbling up, use your toilet brush to scrub. Let it soak for at least 20 minutes and flush. That's it!
If you have any stubborn stains, repeat the process or empty the bowl and fill it with Coca-Cola. Yes, you read that right. The acid in the soda help eat away the stains. Let it sit overnight and flush the next day. That should do the trick.
Stain remover (sweat)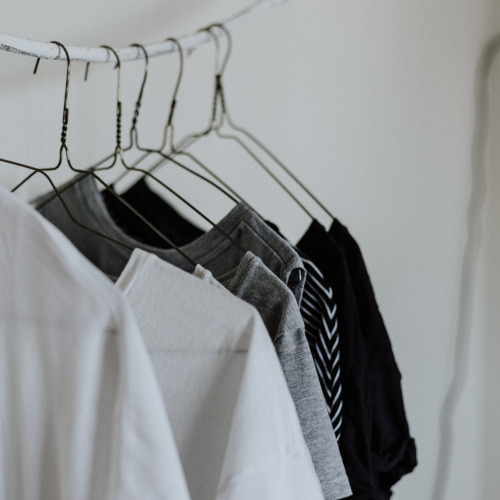 Stain removers are one of those cleaning supplies we believe are unnecessary. Our go to when dealing with stains is white vinegar.
White vinegar removes stains just as well as commercial products.
If you want remove sweat stains from your clothes you can mix equal amount of white vinegar and water into a bowl. Drench the stain in the mixture by either pouring it over the stain or submerge it in the bowl. Then allow it to soak for 30 minutes before you rinse and wash it.
Stain remover (oil and grease stain)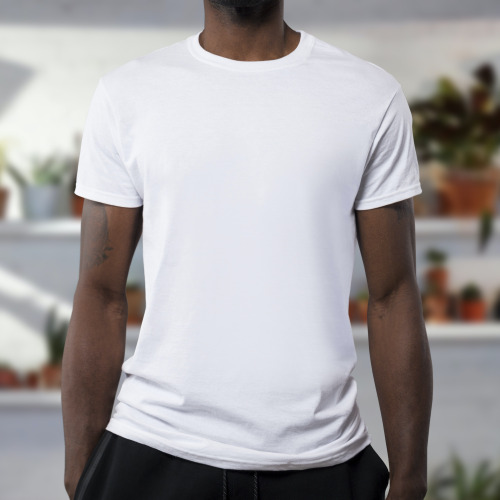 If you're dealing with oil or grease stains, you need to adjust your approach a little.
First, you want to deal with a grease and oil stain as soon as possible. So start by blotting the area to absorb excess liquid. Then add a few drops of liquid dish soap and rub it in with your finger. Next, scrub in a little amount of borax (you could use an old toothbrush to scrub it in).
The combination of the dish soap and borax should form a paste, which you should let sit for one hour. Finally, rinse out the paste and wash it in the washing machine. That should do the trick.
Pet stain remover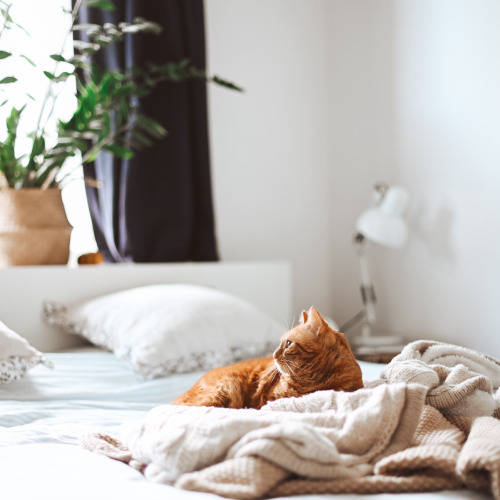 We all know it sometimes can be difficult to keep clean in a household with a furry resident. However, it does not have to expensive, or toxic for your furry friend.
Most store-bought pet stain removers are expensive or toxic pets. Whereas, homemade remedies are cheaper and far less toxic.
The only thing you need is equal amount of white distilled vinegar and lukewarm water.
Simply blot the area that needs cleaning to absorb excess liquid. Mix the white wine vinegar and water in a spray bottle, and spray generously over the stain. Next, sprinkle a thin layer of baking soda and let it sit. Then remove it with some water or vacuum the area. This is one of our favorite eco-conscious cleaning products, as you can use vinegar for so much in the home.
Carpet cleaner (steam)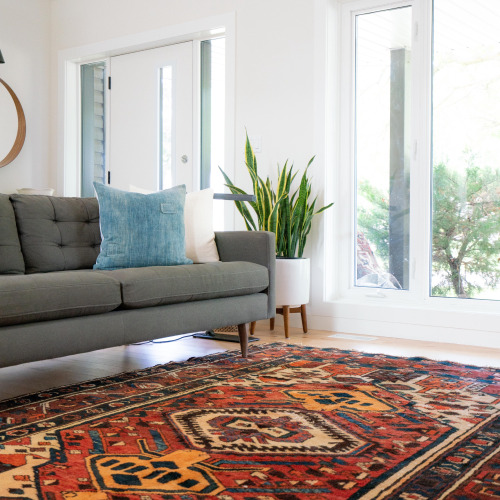 You might think that there are no natural cleaning solutions for your carpet. However, you would be wrong. Homemade carpet cleanser can be just as effective as commercial solutions.
If you want to steam clean, we recommend mixing equal amounts of water and vinegar for carpets made from natural materials. However, if you have synthetic carpets, use one part vinegar and two parts water.
Glass and mirror cleaner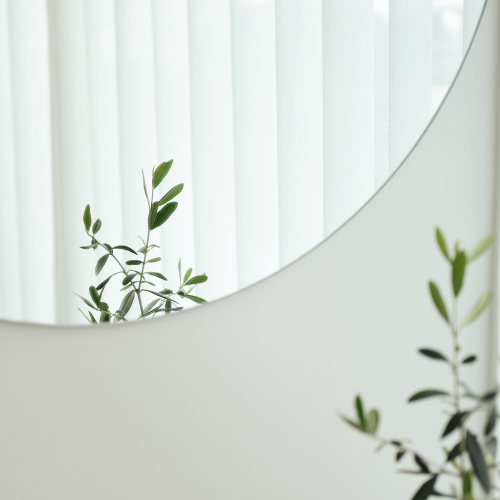 While you can use the multi-purpose solutions described in the beginning. We also want to offer you a version for non-streak window cleaner. All you need is 1/4 cup white vinegar, 1 tablespoon cornstarch, and 4 cups warm water. Like most cleaning solutions and DIY cleaning products, you can add the solution to a spray bottle. Make sure to shake the bottle to dissolve the cornstarch before you spray.
The trick to avoid streaks is that after your initial wipe, you should use a clean and dry cloth for a final wipe.
Other tips for eco-conscious cleaning
Eco-conscious cleaning products
If making your own household cleaners seems too intimidating for you, our best recommendation is to use eco-conscious cleaning products.
Eco-conscious cleaning products can be several things. It could mean that the packaging is made from recycled plastic, or the that it is made of plant-based ingredients, or have a biodegradable formula. It could also mean that it is fragrance-free or cruelty-free.
Either way, as most traditional household cleaners have harsh chemicals and can be toxic, it is best to look for eco-conscious cleaning products and avoid products with plastic packaging.
This way you avoid buying products that are harmful to either your health or the environment.
As an alternative, you can also visit zero-waste grocery stores, where you can bring your own reusable bottles or glass bottles to fill up with cleaning products that you need.
For our Danish readers, if you want to visit a zero waste/package-free supermarket, we recommend visiting LØS Market in Copenhagen.
Thank you for reading!
So what are you waiting for? Start eco-conscious cleaning now and enjoy a clean, healthy home without any harmful toxins. And be sure to come back and tell us about your experience – we'd love to hear from you! Don't forget to check out this blog post about how to make your office space more sustainable.