Looking for the perfect destination to visit in February 2023? Whether it's a romantic getaway, an adventure of a lifetime, or simply some much-needed rest. There are plenty of exciting destinations that provide something special during February.
February is also a month perfect for winter sports, cross-country skiing and so much more. Let us take a look at some of our favorite places!
Thailand: Beautiful beaches and delicious dining!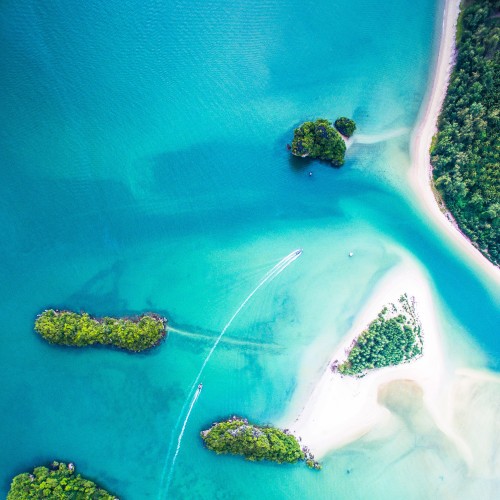 You might have visited this beautiful country before, but there are always new beautiful destinations to explore.
February is the ideal time to explore Thailand, as it boasts stunning weather and a host of exciting aquatic activities. From witnessing the majestic Wat Pho temples or admiring Doi Suthep's glimmering pagodas, to basking in Krabi and Pattaya's tranquil beaches. There are no destinations left untouched during this wondrous month!
Bangkok offers several sightseeing opportunities while Chiang Rai provides wildlife safaris, ensuring that your Thai vacation will be full of unique experiences you won't soon forget.
Here are some of our favorite hotels in Thailand:
Vietnam: Unforgettable trip with your loved one!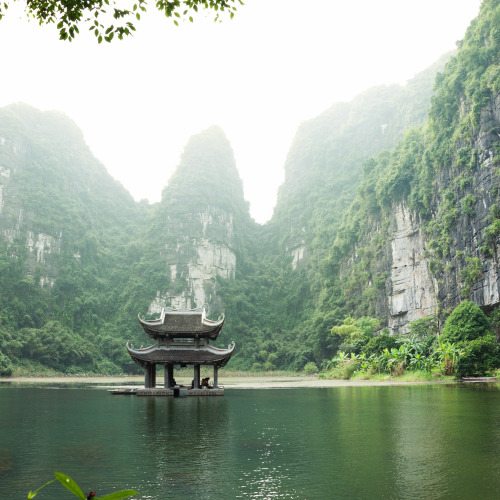 If you are looking for an unforgettable travel experience, February is the perfect month to visit Vietnam. Not only does it offer mostly beautiful sunny days throughout the country, but visitor numbers peak in comparison to January or March!
You can join in on Tet (Vietnamese New Year), a vibrant and exciting celebration that concludes this lively month full of festivals and exhilarating fun.
Here are some of our favorite hotels in Vietnam:
Hotel des Arts Saigon – MGallery
Movenpick Resort Waverly Phu Quoc
Singapore: Looking for a romantic city getaway?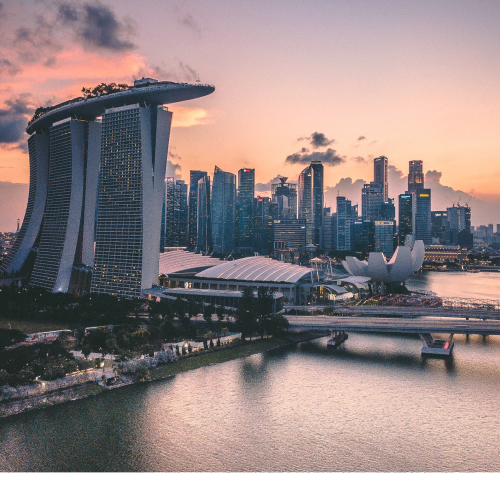 Singapore is truly a one-of-a-kind city that unites the world's top aspects: its affluent and tax-advantageous economy, as well as being home to the busiest port in all of existence. This dazzling melting pot takes cultural influences from India, Malaysia, China, and Eurasia – giving Singapore an eclectic mixture like no other place on earth! From modernity to tradition, Singapore has it all.
Singapore is a melting pot of grandeur and elegance, boasting glittering skyscrapers alongside lush gardens and traditional neighborhoods. If you're planning to visit the city in February, it's essential to understand what Singapore weather entails during that time so that your journey can be as effortless as possible. Get ready for a beautiful travel destination in February!
Here are some of our favorite hotels in Singapore:
Italy: Looking for a beautiful skiing destination?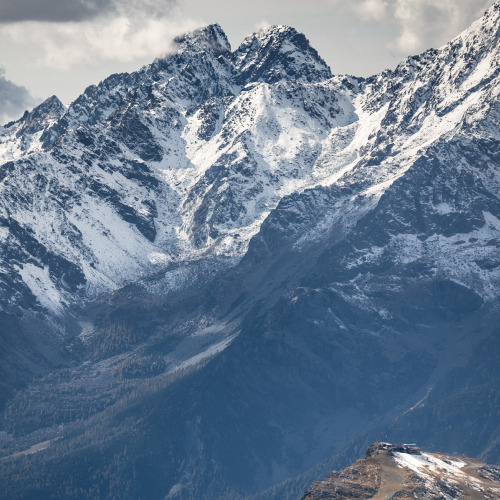 February in Italy still sees winter-like temperatures, but the end of this season is slowly approaching. As the days get longer and brighter with the sun setting around 6 PM by late February, it provides a great opportunity for skiing and sightseeing!
Now is the best time to go skiing in Italy! Extreme temperature variations between North and South make for ideal ski conditions. Head on over to Central Italy's spectacular mountain ranges, such as the Alps and the Apennines, where you'll likely find snow most years – plus a bonus of fresh powder if luck strikes your way. Enjoy breathtaking views while relishing temperatures still below freezing point!
Here are some of our favorite hotels in Italy:
Philippines: Looking to explore the beautiful city of Manila?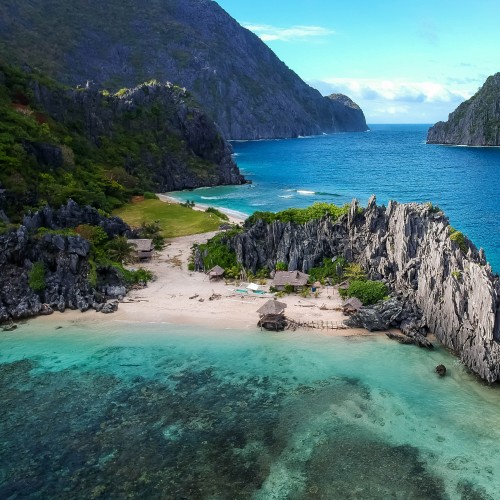 Exploring the bustling Manila during its dry season, such as in February, is an exceptional way to experience this wonderful city of the Philippines. With over seven thousand islands making up this beautiful archipelago, you'll have plenty of sites and activities to choose from when vacationing here.
The beautiful capital of the Philipines, Manila, has so much to offer! From museums and gardens to markets and malls, there is something for everyone in Manila.
If you're looking to experience the majestic beaches, crystal-clear lagoons, and lush rainforests of the Philippines without fear of typhoons or monsoons ruining your vacation plans, taking domestic flights around various islands is a great way to go. Start off in Manila and fly over to Boracay for some snorkeling after exploring Bohol's tropical paradise. If that doesn't tickle your fancy then why not stay within Luzon? You can adventure through its breathtaking rice terraces as well as explore some of its ancient tribal regions!
Here are some of our favorite hotels in Manila:
Admiral Hotel Manila – MGallery
Jamaica: Ready to dance the day and night away?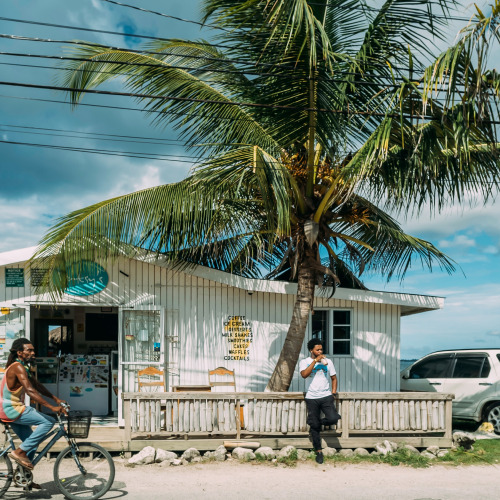 Visiting Jamaica in February will prove to be a delightful experience – it's warm, dry, and sunny which makes for perfect beach weather. Whether you're looking to relax on the white sandy beaches or explore its crystal-clear turquoise waters, this Caribbean paradise is sure to bring a smile to your face! Every little thing truly does become alright when you spend time in Jamaica during this special month of February.
Come February, sway to the rhythms of reggae tunes and tantalize your taste buds with jerk chicken in the most picturesque Jamaica coastline – Negril. If city energy is not what you're looking for on a getaway escapade, then this quiet paradise tucked away from Montego Bay and Ocho Rios will make memorable holiday memories that you won't soon forget!
Jamaica's pristine beaches are the main attraction, but don't forget to discover a few of its hidden gems! Take a plunge in one of the many majestic waterfalls or hike around them. Pay homage to reggae legend Bob Marley at his museum in Kingston and let your kids enjoy Kool Runnings Water Park when you're visiting Negril. There is no shortage of fun activities on this Caribbean island!
Here are some of our favorite hotels in Jamaica:
Couples Sans Souci All Inclusive
Iberostar Rose Hall Beach All Inclusive
Colorado: Some of us just love winter!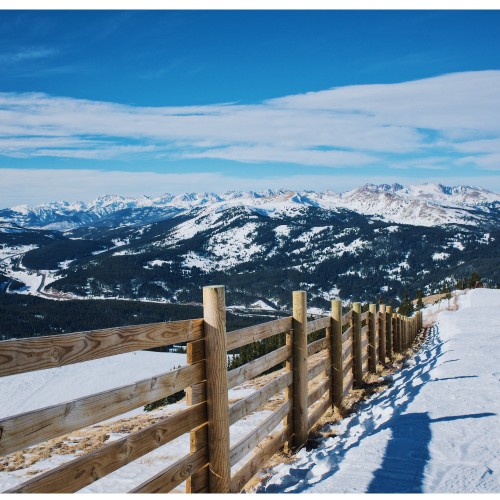 If you're a winter enthusiast who loves more snow, there's no better place to visit than Steamboat Springs in February. This ski city is especially popular at this time of year and won't have as hefty of a price tag attached compared to other renowned Colorado ski destinations like Vail and Aspen.
With all your savings from cheaper prices, why not plan an extra day or two for some extraordinary runs?
Ski enthusiasts have a whole 3,000 acres of snow and 169 trails to explore in Steamboat Springs! With hundreds of cabins, hotels, resorts, and lodges to choose from, you can even bundle your accommodation with lift tickets. To get the best rates though be sure to book several months prior – don't miss out on this winter wonderland experience!
Here are some of our favorite hotels in Colorado:
Doubletree Hotel Colorado Springs
New Orleans: Head to New Orleans for Mardi Gras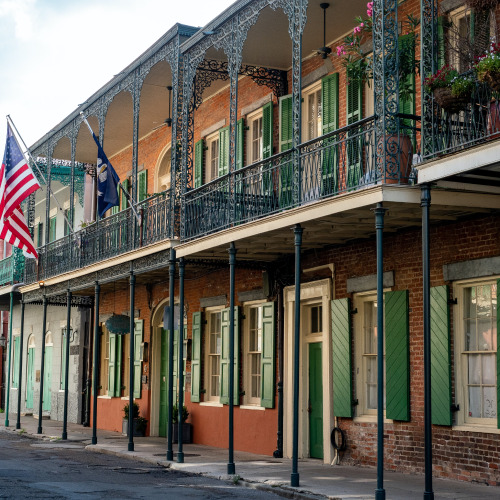 Without a doubt, New Orleans is the spot to be in February – and Mardi Gras deserves all of the credit. With its vibrant costumes, parades, and festivities taking over the city streets it's important to book your hotel room far in advance if you want to experience this one-of-a-kind event. Just keep in mind that popularity comes at a price – so expect some sticker shock when booking flights or hotels!
Mardi Gras is a must-do experience, even if the prices are higher and crowds can be large. But for families or those seeking fewer people around them, plan your trip one of the weekends before Fat Tuesday to enjoy an event that's tailored more to you!
Here are some of our favorite hotels in New Orleans:
Holiday Inn Express New Orleans – St. Charles
February is the perfect time to get away and explore a new place. We hope you enjoyed our list of beautiful places to travel to in February. If you are ready to start planning your trip, be sure to book with ecohotels.com for the best deals on green hotels worldwide. Have you been to any of these places before – if so, leave a comment and tell us about your favorite destination? Safe travels!