As the chill of winter begins to bite, the thought of a warm winter vacation becomes increasingly alluring. December travel has its unique charms; cities dazzle with festive lights, and there's a universal pause, a collective exhale as the year winds down. Yet, not everyone dreams of a white Christmas. For many, the winter months are a siren call to warmer climes, to sun-drenched beaches rather than snow-covered hills.
Finding the best places to visit where the sun still kisses the earth with fervor requires a savvy understanding of weather patterns and regional characteristics. It's not just about escaping the cold; it's about discovering warmth in every sense—the people, the culture, and the balmy breezes. Let's embark on a journey to uncover the top destinations where December still feels like summer, broken down by the vibrant continents of South America, Africa, and Asia.
Warm Vacations in December: Why Chase the Sun?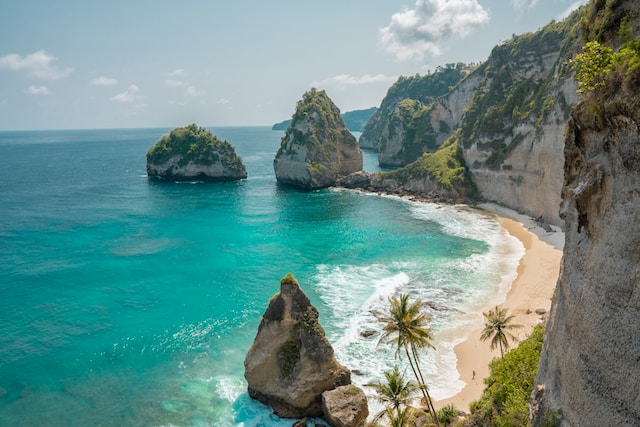 Escaping the Winter Blues
The allure of a warm winter getaway beckons as the mercury drops. Bright skies and balmy air act as the perfect antidote to the winter blues. Short, dark days give way to extended sunbathing sessions on golden shores. The best places to visit in December aren't just warm; they're sun-soaked havens where winter is merely a word, not a feeling.
Cultural Events and Festivals in December
December teems with vibrant cultural events and festivals across the globe, and they're best enjoyed in the warmth. Imagine dancing to the rhythm of a local music festival under the stars or discovering age-old holiday traditions without the bite of frost nipping at your nose. The holiday spirit thrives in these warm destinations, infused with local flavors and colors.
Off-season Travel Benefits
Traveling to sunnier realms in December often means reveling in the off-season's perks. Picture fewer crowds, more intimate encounters with local life, and a laid-back pace that lets you savor every moment. Off-season rates allow for indulgence without the guilt, ensuring your warm vacation is as light on the wallet as it is on the spirit.
Warm Vacation Destinations in South America
Brazil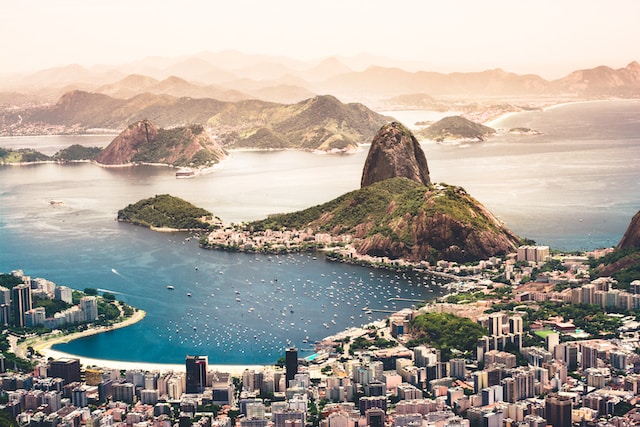 Rio de Janeiro – Sun, Sand, and Samba
Rio de Janeiro glistens as one of the top warm weather destinations in December. Here, beautiful beaches like Copacabana and Ipanema become your playground. The city pulses with samba rhythms, offering a Christmas holiday unlike any other, where the vibrancy of life turns every day into a celebration.
Step into Salvador and immerse yourself in the heart of Brazilian culture. This diverse city comes alive with festive energy, showcasing a blend of Afro-Brazilian heritage, music, and gastronomy that's especially electric during the December warmth.
Argentina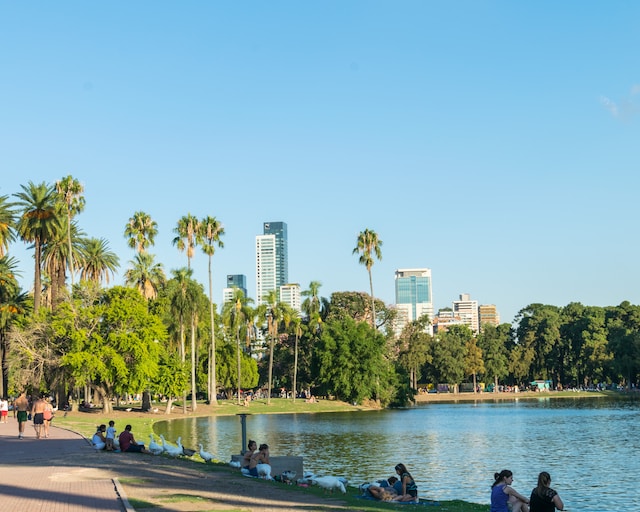 Buenos Aires – Summer in the Southern Hemisphere
Buenos Aires invites you to experience summer in the southern hemisphere. Roam through this sultry, spirited city during the Christmas holiday, where the warmth extends beyond climate into the passionate tangos danced on the streets.
Mendoza – Wine Tasting and Sunshine
Mendoza is where wine tasting and sunshine go hand in hand. The region's vineyards bask in the December warmth, offering a lush backdrop for a festive season filled with rich flavors and relaxed afternoons.
Peru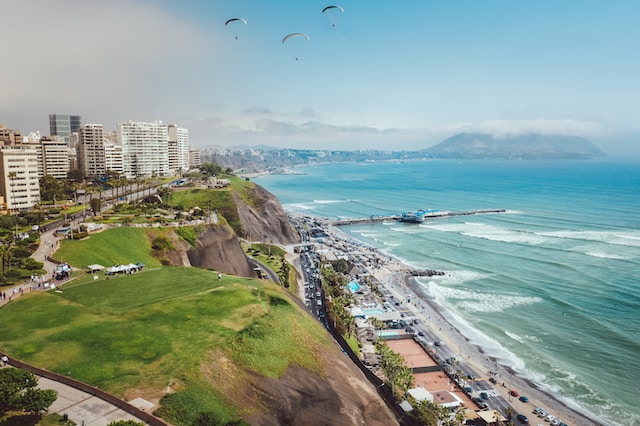 Lima – Coastal Charm and Culinary Delights
Lima, a city perched by the sea, tempts with coastal charm and culinary delights that make it a warm destination for food lovers. Enjoy fresh ceviche under the sun and explore vibrant markets that reflect the city's warm spirit.
Cusco – A Warm Step into History
Cusco offers a warm step into history, where the sun's embrace enhances the majesty of ancient Incan walls and colonial plazas. This December, stroll through its storied streets and feel the pulse of history warm under your feet.
Do you want to visit South America? Read our blog post about the best places to visit in South America here!
Sizzling Spots in Africa for a December Getaway
South Africa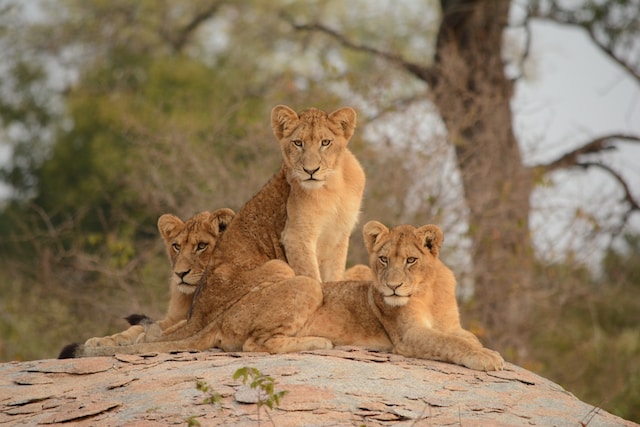 Cape Town – Beaches and Mountains Combined
Cape Town is the quintessential warm winter getaway. With its dramatic backdrop of Table Mountain and sprawling sandy beaches, it's no wonder it's ranked among the best warm winter vacation spots. Revel in the perfect harmony of land and sea, under the generous African sun.
Kruger National Park – Safari in Summer
Embark on a summer safari in Kruger National Park. Here, dry weather primes the savannah for epic wildlife viewing. As a UNESCO World Heritage Site, it delivers an unrivaled outdoor experience with average daytime temperatures that invite dawn to dusk adventure.
Morocco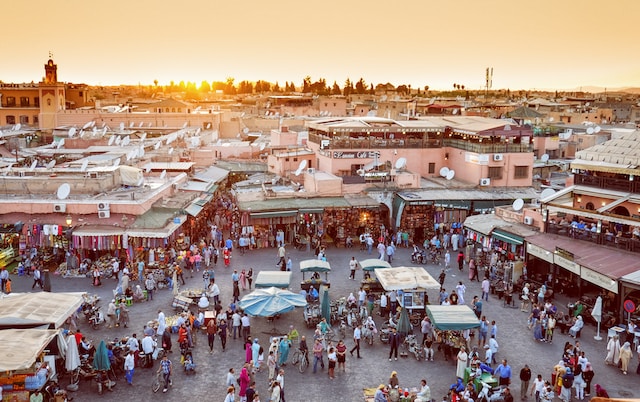 Marrakech – A Warm Winter in the Red City
Marrakech promises a warm winter painted in vibrant hues. This UNESCO World Heritage Site thrums with life, offering bustling souks and palaces warmed by the Moroccan sun. Average daytime temperatures allow for comfortable exploration of this historic treasure.
Agadir – Sunshine and Serenity on the Coast
Agadir beckons with sunshine and serenity. This coastal gem offers a milder climate for those seeking a tranquil escape. With its expansive sandy beaches and inviting outdoor activities, Agadir is December's serene answer to the winter chill.
Seychelles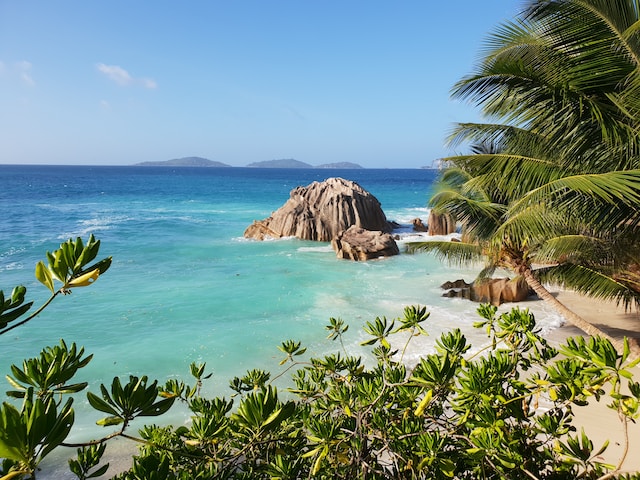 Island Paradise – Endless Summer
The Seychelles archipelago is where summer never ends. Perfect for island hopping, each island in this paradise boasts lush landscapes and pristine white sandy beaches. With warm weather year-round, it's an idyllic setting for a December retreat.
Seychelles shines with eco-tours and water sports amidst its clear azure waters. Engage in snorkeling or diving adventures, or glide over the waves with the wind. The islands' commitment to conservation makes it a prime location for sustainable exploration in sun-soaked bliss.
Asia's Top Destinations for a December Warm Vacation
Thailand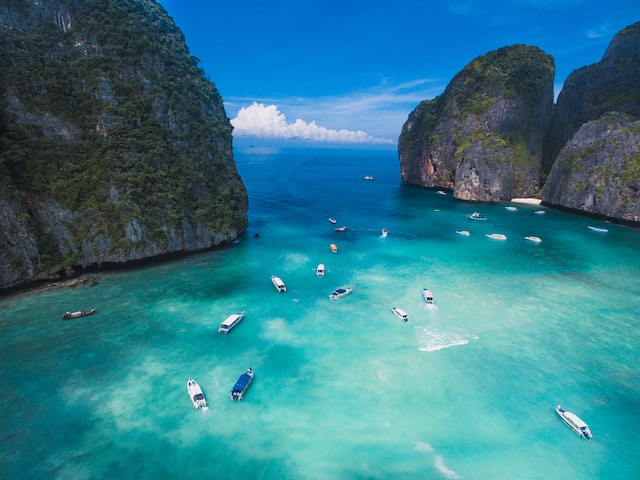 Phuket – Tropical Beaches and Vibrant Nightlife
Phuket stands out as the perfect winter getaway. With its tropical beaches and lively nightlife, all the fun of a summer vacation awaits in December. Expect temperatures that keep the sea inviting and the party going all night.
Chiang Mai – Culture and Warmth in the North
For a winter escape that combines culture with warm temperatures, Chiang Mai is the destination. Here, the cool season is mild, perfect for exploring ancient temples and bustling night markets.
Read our guide to the Islands of Thailand here!
Indonesia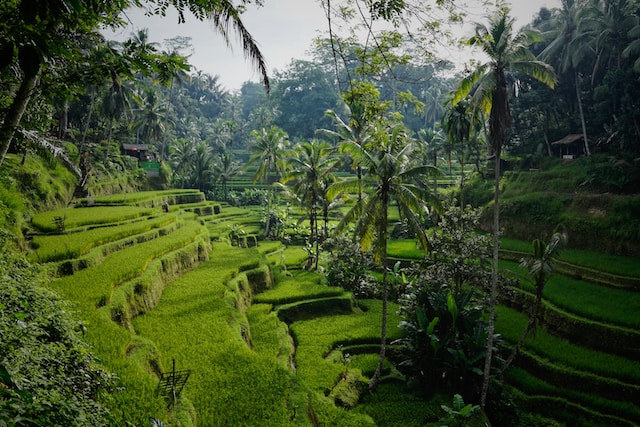 Bali, the Island of the Gods, offers a divine winter escape. Its wet season brings life to the lush landscapes, but warm temperatures remain. The island's spiritual aura and tranquil beaches create a serene December retreat. Do you want to visit Bali? Read everything you need to know in our Bali travel guide!
Java – Tropical Highlands and Volcanic Adventures
Java's tropical highlands beckon adventurers even in December. The island's volcanic terrain is thrilling, and while the wet season is starting, warm temperatures ensure the adventure never cools down.
Vietnam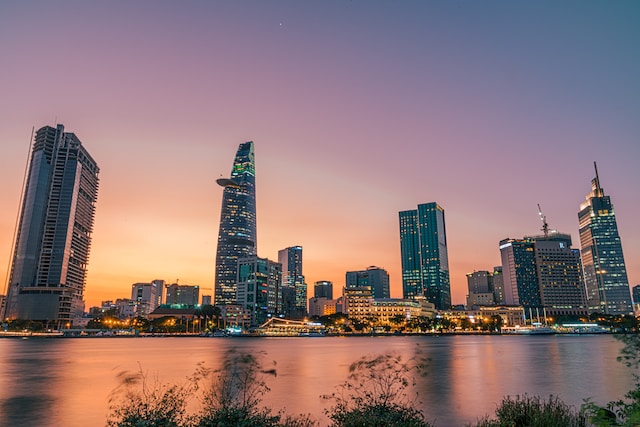 Ho Chi Minh City – Urban Warmth in Historical Settings
Ho Chi Minh City pulses with urban warmth against historical backdrops. A winter getaway here means diving into a city where the warmth is in the air and in the smiles of the locals.
Hoi An – A Warm and Cozy Cultural Gem
Escape to Hoi An for a snug cultural experience. Expect temperatures that allow for leisurely explorations of this ancient town's lantern-lit streets and charming riverfront, making it all the more inviting.
Do you want to experience the wonders of Vietnam? You have come to the right place. Read our Vietnam travel guide here!
Planning Your Warm Vacation in December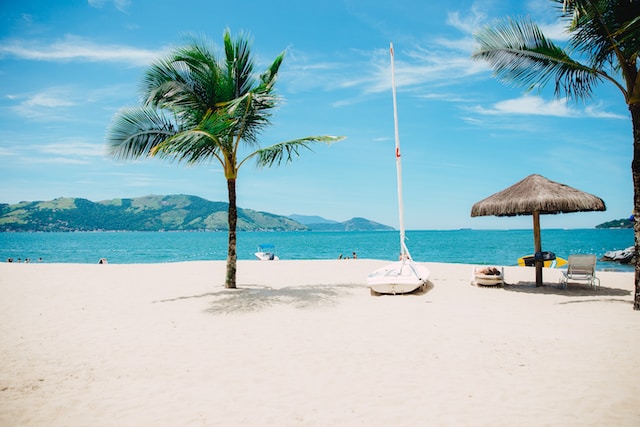 Considerations for Choosing the Right Destination
Weather Patterns and Climate
Check the weather before booking. Aim for destinations where warm weather is a guarantee. Look up average temperatures to avoid the surprise of a cold snap.
Local Events and Holidays
Sync your stay with local festivities. The holiday season comes alive in different hues around the globe. Opt for places known for their seasonal celebrations.
Travel Deals and Budget Considerations
Hunt for deals. The best warm winter getaways often offer off-peak prices. A little research could yield substantial savings, even during the holiday rush.
Tips for Enjoying Your Warm Vacation
Packing for Diverse Activities
Pack light but pack right. Sunny skies call for sunscreen and hats, while evenings might need a light jacket. Remember, warm days can turn into cool nights.
Staying Safe and Healthy in Warmer Climates
Stay hydrated and rest often. Warm weather is delightful but can drain energy. Listen to your body to keep the fun lasting.
Making the Most of the Local Culture and Cuisine
Dive into local life. Savor the street food, dance to local music, and chat with the townsfolk. The best memories are made beyond the sunny beaches.
Conclusion:
We've journeyed through continents to discover the sanctuaries of warm weather, perfect for your December retreat. From the rhythmic shores of Rio to the historic streets of Hoi An, these destinations promise to replace cold weather with sunny skies and uplifted spirits.
Each locale we've highlighted holds the key to one of the best warm winter getaways, offering a chance to bask in average temperatures that invite flip-flops and shorts. As the holiday season approaches, remember that these sunlit havens are at their best when planned for in advance.
Now is the time to secure your slice of December warmth. Let the anticipation of azure waters and cultural festivities fuel your winter days. Embrace the joy of travel and the unique serenity that comes from spending the holidays under a brighter sky.
Share your story!
Have you basked in the warmth of a December sun in an exotic land? Share your stories and favorite warm vacation memories with us. Or, if you're seeking advice to plan your own December escape, drop your questions below. Let's keep the conversation as warm as the destinations we're dreaming of!