Imagine strolling down the cobblestone lanes of Paris, where each corner is steeped in romance, or breathing in the heady scent of Provence's lavender fields that paint the countryside in a sea of purple. This is the allure of France, a country that promises diverse landscapes and cultural richness at every turn.
Whether it's the rugged coasts of Northern France or the sun-drenched terraces of Southern France, the nation's charm beckons year-round. But to truly embrace the essence of France, a well-crafted France travel guide is indispensable. It's the key to unlocking the secrets of the world's most visited country. This will help ensure your trip is as enchanting as the destination itself. In this guide, we'll navigate the essentials of planning your journey, from fairy-tale chateaux to the bustling city boulevards.
Why Choose France?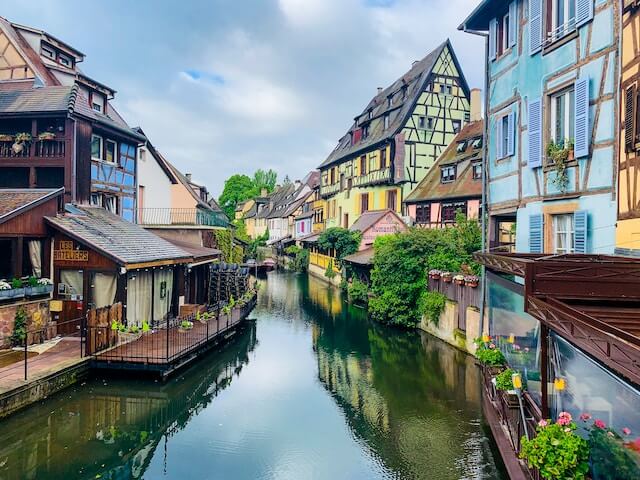 Why visit France? The answer lies in its unrivaled diversity of attractions. Here, the past meets the present amidst cutting-edge architecture and ancient ruins. Natural beauty abounds, from the rugged Alpine peaks to the serene vineyards that produce the world's best wines. French cuisine invites a journey of taste, where every meal is an art form. And the culture? It's a tapestry woven through centuries of history, still alive in the bustling markets, the quiet museums, and the lively cafés. France isn't just a destination; it's an experience that continues to enchant and inspire.
Preparing for Your Trip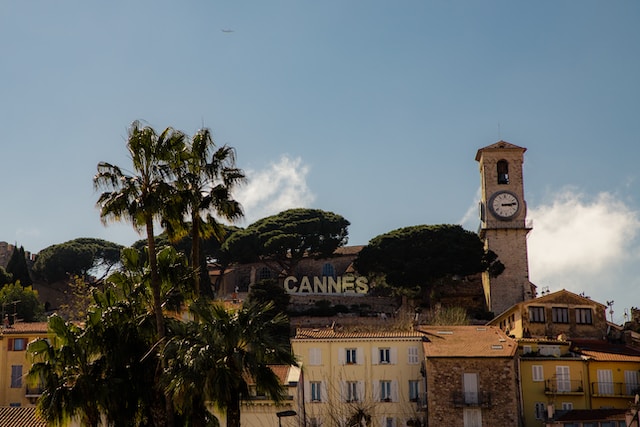 Before you set out to explore this popular tourist destination, let's arm you with practical information to navigate the country like a pro. Pinpoint the best times to visit France; the shoulder seasons of spring and fall offer mild weather and thinner crowds. Tackle visa requirements early to ensure a smooth entry.
When budgeting, know where to save — think charming bed-and-breakfasts, and where to splurge — say, on a Michelin-starred meal. Dive into French culture with an understanding of local etiquette; a polite "Bonjour" can go a long way. Arm yourself with essential French phrases to enhance your connection with the world around you.
Finally, pack smart. Layering options for the variable climate, chic attire for city life, and sturdy shoes for those scenic walks. With these tips, you'll immerse yourself in French culture and stay safe and savvy while doing it.
Transportation in France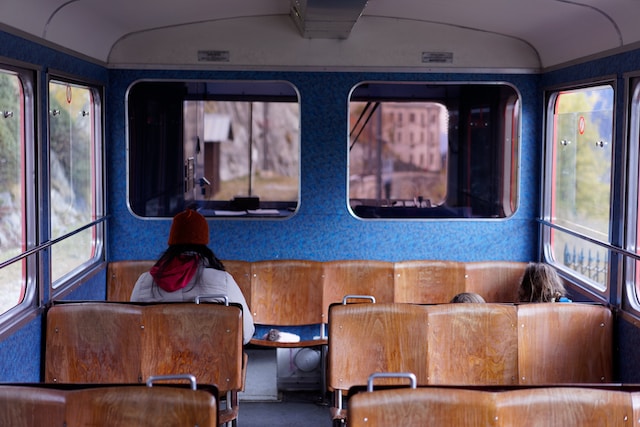 Navigating the beautiful country of France is a breeze with its efficient public transport system. Trains whisk you across the country at high speeds. Buses offer a more leisurely pace to explore the scenic routes. Flights connect major cities quickly, and car rental gives you the freedom to roam at will.
Here's some travel advice: book train tickets in advance for the best rates, use multi-ride bus passes, compare flight options online, and look out for car rental deals that include insurance. As for costs, trains can range from 20 to 150 euros depending on the distance and class. Buses might cost you as little as 2 euros for city hops, domestic flights start around 50 euros, and car rentals can vary widely but expect to pay from 30 euros a day. Embrace the journey, and let France's public transport be your gateway to adventure.
Top Destinations to Visit
Paris – The City of Light and Love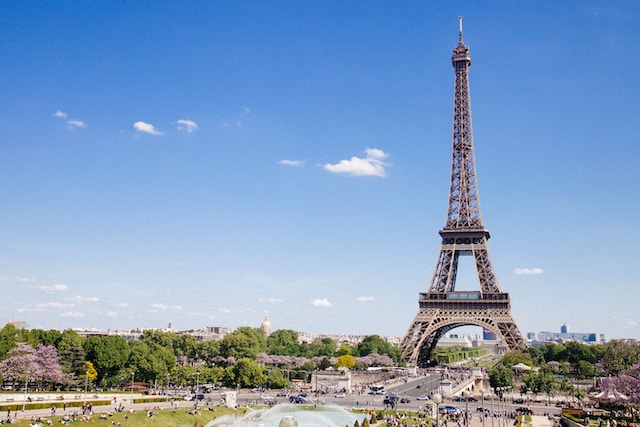 Embark on a journey to Paris, a city that needs no introduction but always has more to reveal. The Eiffel Tower, more than just an iconic structure, is a testament to human ingenuity and a symbol of romance. The Louvre Museum was once a royal palace. Now, it houses art that transcends time, including the enigmatic smile of the Mona Lisa. The Notre-Dame Cathedral, a masterpiece of Gothic architecture, stands resilient and awe-inspiring, echoing history in its halls. Yet, Paris's soul is found in its less-trodden paths: secret courtyards hidden behind nondescript doors, independent bookshops with stories to tell, and the quaint cafés where locals debate philosophy over a cup of coffee. Each arrondissement offers a distinct flavor, from the bohemian streets of Montmartre to the chic boutiques of Le Marais.
The French Riviera – Glamour and Stunning Coastlines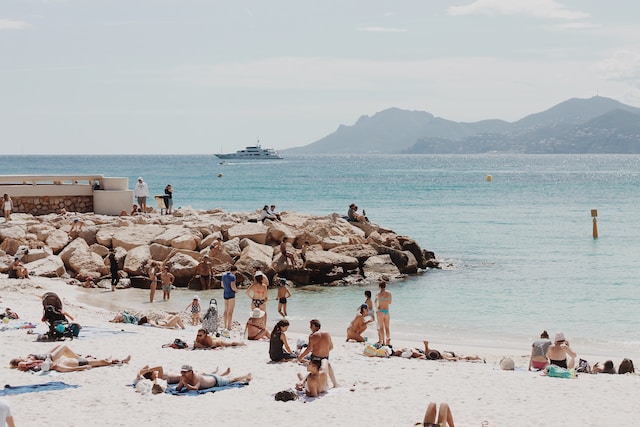 The French Riviera, or Côte d'Azur, beckons with its mix of natural beauty and sophisticated charm. This stretch along the Mediterranean coast is a tapestry of turquoise waters, beautiful beaches, and yachts that seem to float effortlessly on the horizon. In Nice, walk along the Promenade des Anglais as the Mediterranean breeze whispers tales of bygone aristocrats. Cannes shines with its film festival glamour, but step away from the red carpet to discover old town quarters and bustling markets. Saint-Tropez is a jewel of the Riviera, where the nightlife is as intoxicating as the sunsets. Beyond the glamour, explore the hilltop villages like Èze and Saint-Paul-de-Vence, where art and history provide a serene counterpoint to the Riviera's vivacious beach life.
The Loire Valley – A Journey through History and Fairytale Castles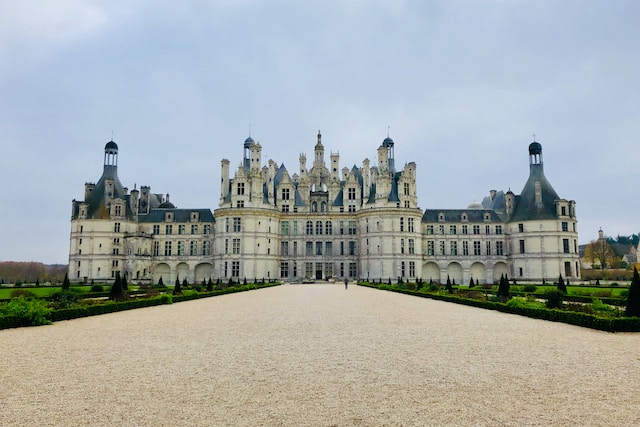 The Loire Valley is often referred to as the 'Garden of France.' It is a verdant expanse dotted with over a hundred castles, each telling its own story. Château de Chambord is an architectural wonder that seems to emerge from the pages of a storybook, while Château de Chenonceau stretches elegantly over the River Cher, combining Renaissance art with nature's tranquility. This region is a sanctuary for wine lovers. It offers a chance to taste the Loire Valley's celebrated Sauvignon Blanc and Cabernet Franc in their birthplace. The local cuisine, a reflection of both the land and the traditional French culinary arts, makes dining here a regal experience.
Provence – A Symphony of Scents and Colors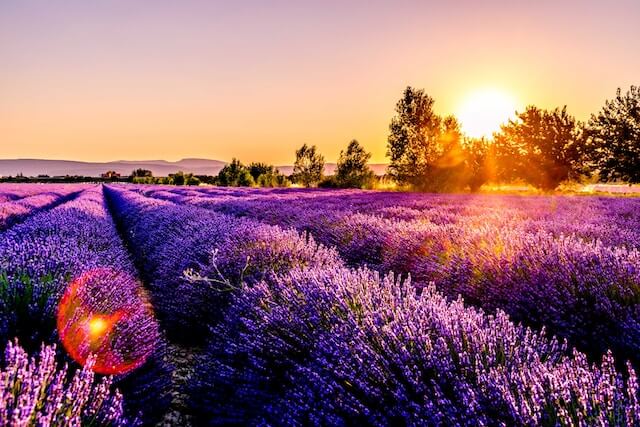 Provence is a sensory delight. Its fields of lavender are the essence of this region's natural beauty. They offer a landscape that seems to glow with purple hues under the sun. The local markets are a kaleidoscope of colors and aromas, with stalls laden with olives, cheeses, and the famed herbes de Provence. Towns like Aix-en-Provence and Avignon balance rustic charm with cultural sophistication. They host music and theater festivals that draw visitors from across the globe. In the heart of Provence, one can indulge in the simple pleasures of sipping a pastis as the day fades into a warm, starry night.
The French Alps – Adventure and Breathtaking Landscapes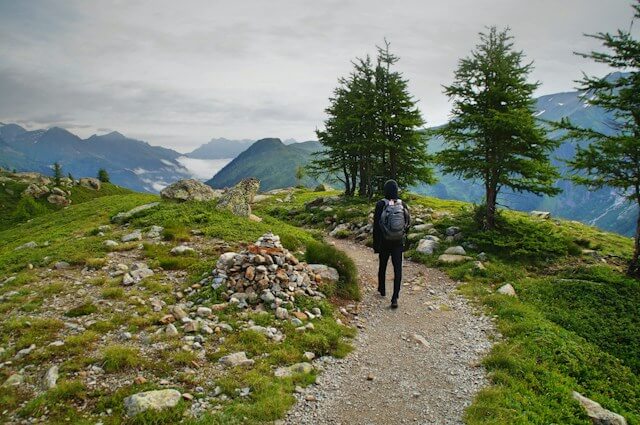 The French Alps are not just about winter sports. They are a year-round destination for those seeking to commune with nature. Mont Blanc, Western Europe's highest peak, is a mecca for climbers, but the surrounding valleys also offer trails for all levels, with vistas that inspire and rejuvenate. Alpine towns like Chamonix and Annecy provide a perfect base for your escapades. Their streets lined with patisseries and boutiques, and their restaurants serving fondue and tartiflette — dishes that define Alpine comfort food. In the winter, the Alps transform into a snowy wonderland, with world-class ski resorts that are as much about the après-ski as the skiing itself.
Normandy – Steeped in History and Natural Beauty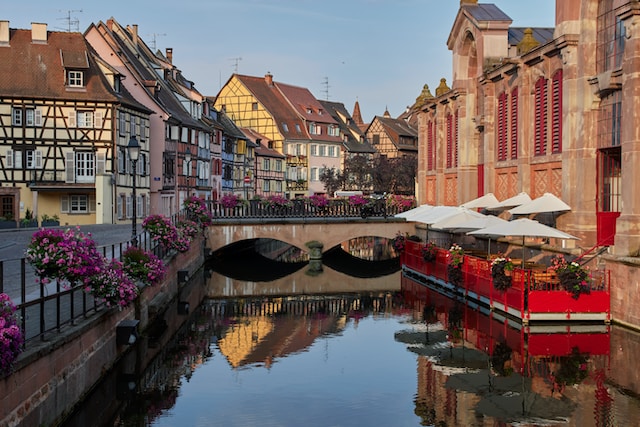 Normandy is a region of profound historical significance and arresting landscapes. The D-Day beaches are hallowed ground, with memorials and museums that pay tribute to the bravery of the Allied forces during World War II. The Abbey of Mont-Saint-Michel rises from the tidal flats like a mirage, a medieval marvel that has withstood the test of time. Normandy's apple orchards produce the cider and Calvados that accompany the region's rich culinary offerings. The white cliffs of Étretat and the pastoral settings that inspired Impressionist painters add layers of natural beauty to the region's storied past.
Brittany, Dordogne, Alsace, and Corsica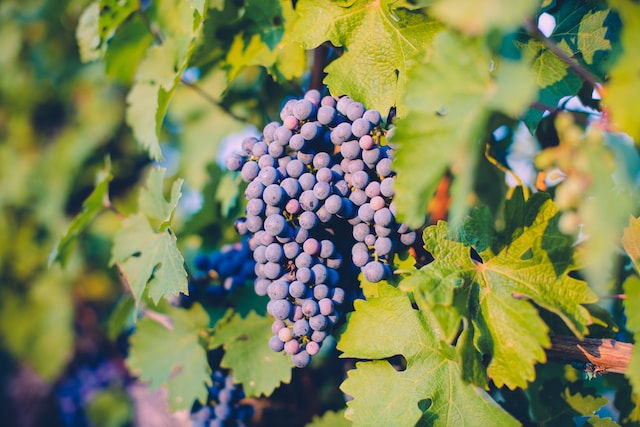 Each of these regions adds a distinct stitch to the fabric of French life. Brittany, with its rugged coastline and ancient standing stones, feels like a different world. There, the sea air is as refreshing as the local cider. The Dordogne takes you back in time with its prehistoric caves and cliff-lined rivers, ideal for a leisurely paddle. Alsace is a picture-postcard region. French and German influences merge in colorful half-timbered towns along the famous wine route. Corsica, with its blend of French and Italian cultures, is an island of dramatic cliffs, dense forests, and a culture proudly preserved by its people.
Each destination within this France travel guide offers a unique glimpse into the heart of French life. Each presents a rich tapestry of experiences that beckon visitors from around the world. Whether you are drawn by the cities and their museums, the countryside with its timeless allure, or the coast and its culinary treasures, France is a journey for the senses. It is a place where history, art, and the art of living blend seamlessly together. Every visit is an opportunity to create a new story, to find a new favorite corner in a country that is endlessly captivating.
French Cuisine – A Gastronomic Journey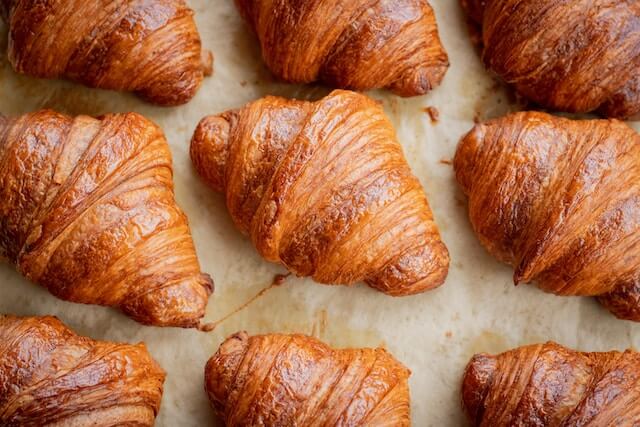 Embark on a gastronomic journey through the heart of French cuisine, where food is celebrated as an art form and dining is a cherished ritual. Across France, restaurants pridefully serve regional specialties, reflecting the rich tapestry of the nation's culinary heritage. In France, most meals are a testament to the culture's dedication to quality, often starting with fresh bread, an irreplaceable prelude to the following symphony of flavors.
Understand that in French cuisine, the rhythm of dining is as important as the dishes themselves. Meals unfold slowly, courses are savored, and careful etiquette is observed. Every region offers its unique fare. Sample the velvety ratatouille in Provence or the savory buckwheat galettes of Brittany.
Venture into bustling markets where the freshest produce, cheeses, and pastries paint a vibrant picture of French flavors. Food tours can lead you to undiscovered restaurants while cooking classes offer the opportunity to craft these delights with your own hands.
French cuisine is a journey for the palate, an invitation to engage deeply with the food on your plate. Savor the experience, one bite at a time.
Accommodation in France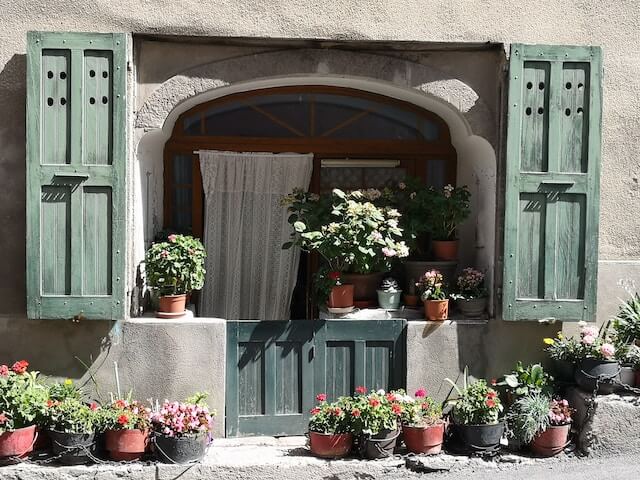 Finding the perfect place to stay is key to a memorable visit to France. Whether you're looking for luxury hotels, cozy bed and breakfasts, or budget-friendly hostels, expert advice can guide you to the right choice. Book your stay through ecohotels.com!
Choose accommodations that complement your itinerary. If you're city-hopping, consider central hotels for easy access to attractions. For a countryside retreat, a B&B might offer a more authentic experience. Hostels are great for social travelers and those keeping a tight rein on their budget.
Our recommendations cater to every wallet. Splurge on five-star hotels with views of the Eiffel Tower, find mid-range comfort in charming inns, or go economical without sacrificing character in lively hostels. With the right stay, your trip to France will feel just like home – or even better.
Cultural Experiences and Entertainment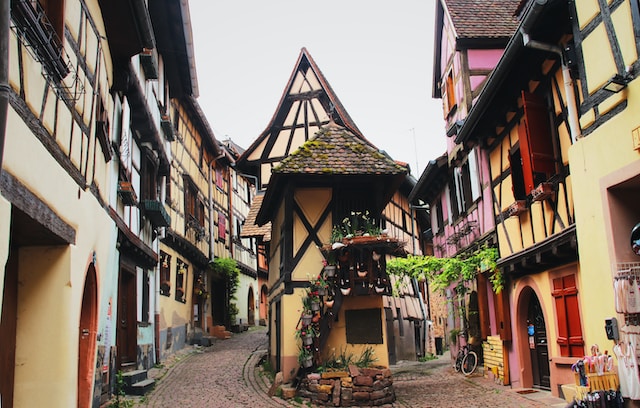 When you visit France, you step into a cultural tapestry rich with festivals and events. Don't miss the medieval town fairs, where half-timbered houses frame lively streets and locals celebrate centuries-old traditions. Experience the electric nightlife, from the sultry Parisian cabarets to the pulsating clubs of the Riviera, each offering a unique flavor of French joie de vivre.
Explore the shopping districts where fashion, antiques, and gourmet foods await. Stroll through the Marais in Paris for chic boutiques, or navigate the winding lanes of a provincial market to find locally made treasures. Venture beyond the cities to vineyards where the earthy taste of a vintage bottle captures the essence of the French terroir. Every corner of France offers a chance to immerse in the culture, collect memories, and revel in entertainment.
Tips and Safety in France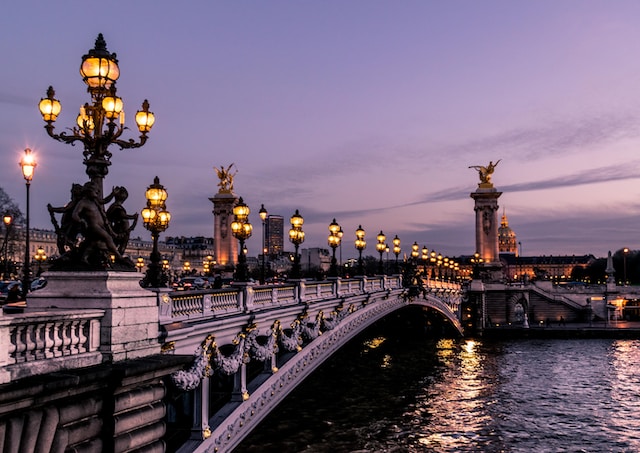 France is generally a safe destination, with well-monitored tourist sites and security measures in cities. When you visit, staying connected is crucial; equip yourself with a local SIM card for seamless internet access to keep up with any travel advisories. Pay attention to health and safety by knowing emergency services contacts and securing travel insurance before your journey.
While enjoying France's attractions, stay aware of common scams. Pickpockets can be active in crowded spots, so guard your valuables carefully. When using ATMs, choose machines inside banks to minimize risks. By staying cautious and prepared, you ensure a secure and enjoyable experience in this beautiful country.
Day Trips
Craft your trip to France with itineraries that range from brisk jaunts in the French countryside to in-depth tours spanning the breadth of the nation. Utilize efficient train services for day trips that whisk you from the heart of Paris to the lavender fields of Provence in mere hours. Customize your travel plan with the right tools—apps for train schedules, websites for local attractions, and guides that detail the hidden gems. Whether you're seeking the rustic charm of rural villages or the vibrant pulse of city life, France's diverse landscapes await your discovery.
Budgets and Money-Saving Tips for Traveling in France
Overview of Typical Costs in France
In France, accommodation, dining, transportation, and attractions come with a wide range of costs. Hotels in the city center command premium prices, while those in less touristy areas may offer more moderate rates. Dining can be a lavish affair at a high-end restaurant or an equally delightful experience at a local bistro with 'prix fixe' options. Transportation is versatile, with options from luxury private transfers to economical public train services. Attractions, too, vary from pricey private tours to free museum days.
Daily Budget Examples
For the budget traveler, expect to spend around 50 euros per day, leveraging hostels for sleep, market fare for meals, and free sights for experiences. The luxury traveler's budget could easily exceed 300 euros daily, encompassing upscale hotels, fine dining, and private tours.
Money-Saving Tips
Accommodation: Cut costs without cutting comfort by choosing hostels, budget hotels, or rental apartments. Better deals often lie just outside the tourist centers.
Dining: Save on meals by enjoying picnics with fresh market purchases, and seek out restaurants offering 'prix fixe' lunch menus rather than dining in tourist-centric spots.
Transportation: Get around for less with rail passes, group discounts, advance ticket purchases, and by riding slower regional trains for short distances.
Sightseeing: Stretch your euros by investing in city passes for free or discounted entry to attractions, joining free walking tours, and planning visits on free entry days.
Shopping: Steer clear of expensive tourist-area shops in favor of local markets and hidden gems where authentic souvenirs are more reasonably priced.
Practical Tips: Avoid extra charges by using fee-free bank cards, stay updated on the exchange rates, and understand the 'détaxe' refund policies available to tourists.
Responsible Travel in France

Travel responsibly in France by embracing environmentally friendly practices. Choose public transport, cycle, or walk when you can. It reduces emissions and uncovers hidden gems.
Support local businesses and communities. Shop at small boutiques, dine in family-owned restaurants and stay in local inns. Your money then fuels the local economy.
Preserve France's cultural heritage. Respect historical sites, adhere to guidelines, and attend cultural events. Learn from them, don't harm them. Responsible travel ensures France retains its charm for generations to come.
Merci for reading!
As you wrap up this France travel guide, carry the tips and memories that will make your journey unforgettable. Pack flexibility alongside your essentials, and let the allure of the French way of life lead you to unexpected delights.
Subscribe for more insightful travel guides and tips that promise to enhance your future escapades. You can also read many more travel guides and tips on our blog here! Trust this guide as your compass to a journey rich with culture, cuisine, and the countless charms of France. Bon voyage!