Christmas is a time of year that many families come together to celebrate and enjoy. For some, this means decorating their home with beautiful Christmas trees! But not every Christmas tree option out there is eco-friendly. In this blog post, we discuss the best Christmas tree options for those who care about the environment.
Which is better – natural cut Christmas trees or artificial trees?
The first dilemma ethical shoppers will face is probably, whether to buy a natural, cut Christmas tree or an artificial Christmas tree? The answer is surprisingly complicated. The reality is that the impacts of both vary depending, for instance, on how far you travel to get your tree, whether you recycle, and, if it is artificial, how many times you reuse it.
Pros and cons of natural cut Christmas trees
Many people think it is bad to cut a living Christmas tree. Instead, they buy an artificial tree made of plastic or other synthetic material.
However, this is not necessarily correct. In terms of carbon footprint, natural cut Christmas trees are a far better option than artificial ones; unless the artificial tree is reused for almost a decade. It may take 8 to 12 years to grow a good-sized tree. During that time, the tree is taking in carbon dioxide and releasing oxygen. It is cleaning the air and helping slow climate change.
But, even if you can find a natural, organic, cut tree that was grown as part of a rich, ecologically diverse, and sustainably managed forest, chopping down these trees each year is still inherently wasteful. It would at any time be preferable to keep the trees standing or replant them.
Unlike artificial trees, natural cut trees can also be recycled and are biodegradable. Most cities have programs to pick up holiday trees and grind them up into mulch. Then they are spread back onto the land to help grow something else. Recycling your Christmas tree reduces the environmental footprint of the tree by up to 80%.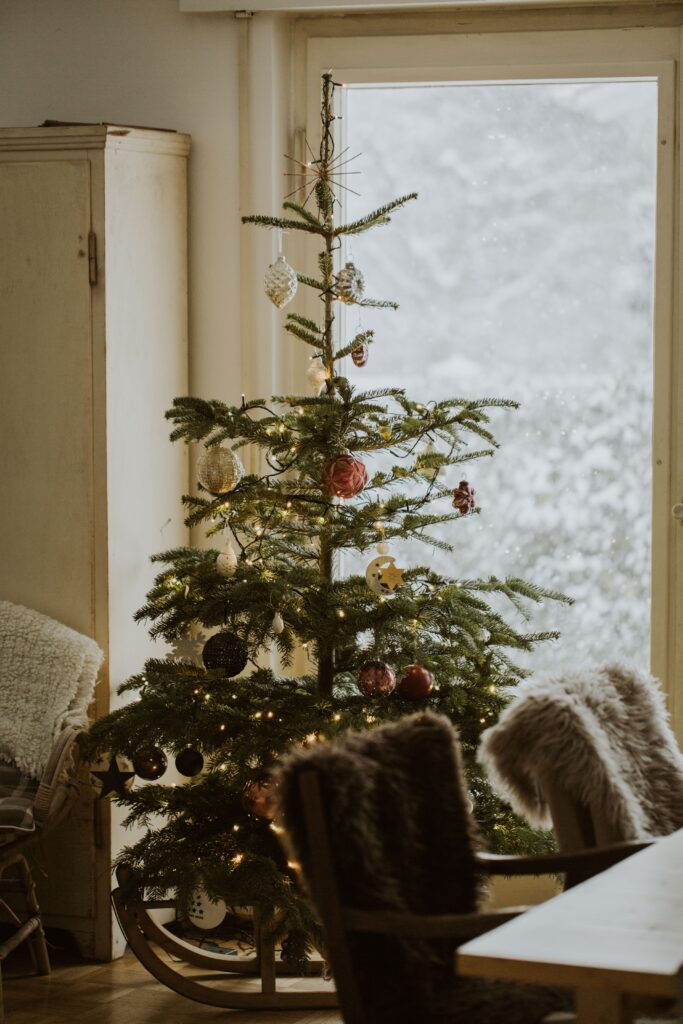 Pros and cons of fake Christmas trees
Artificial Christmas trees are often the cheapest solution. Being reusable year after year, they are more economical and long-term than buying a new cut tree every year.
Most artificial trees are made from plastic – most often PVC. Like other plastics, PVC is made from fossil fuels and requires a process that emits high levels of greenhouse gases. Around two-thirds of the carbon footprint of an average artificial Christmas tree comes from the plastic it is made from. Transportation also takes a lot of energy and is not usually green.
However, it is possible to keep a fake tree in the family long enough that it becomes more environmentally friendly than a natural cut tree, in terms of resources used and greenhouse gasses emitted. But that assumes a sturdy product you commit to using year after year.
When it comes to disposing of Christmas trees, a natural cut tree has far greater potential to give back once it is done providing you with Christmas cheer. In contrast, the only place artificial ones can go is into the trash. Since plastics do not biodegrade, instead of lingering and contaminating the environment, disposing of them is a major environmental problem.

Furthermore, most Christmas trees are made up of composite materials, and so cannot be recycled at the end of their useful lives.

Therefore, if you have an artificial tree make sure to use it for as many years as possible!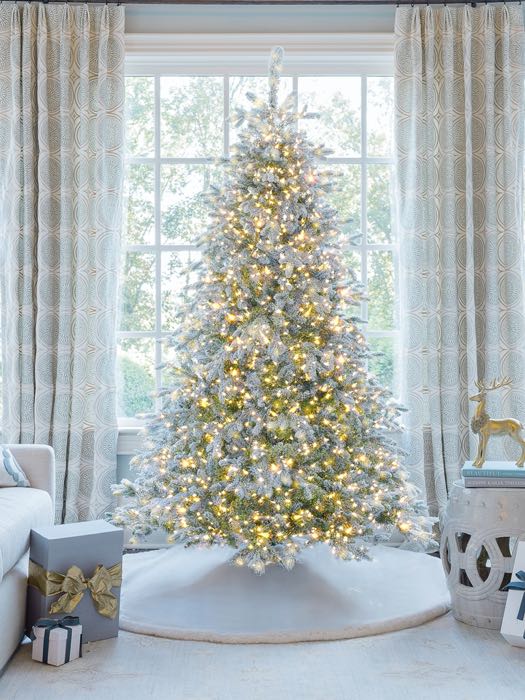 Living Christsmas trees are the most sustainable solution!
Living Christmas trees are without doubt the most ethical and sustainable option.
Replant your Christmas tree
Decorate your home with a potted tree! It is increasingly possible to find natural trees in pots that can be brought inside during Christmas, then nurtured in the garden until next Christmas. A tree that keeps on growing is a great way to do your bit for the planet. Every tree planted can make a difference.
What if you do not have a garden to keep the tree in? – Rent a Christmas tree!
Consider renting a Christmas tree. There are many reasons to do so, especially if you do not have the garden space to plant a living tree after the festive season! Christmas tree rental is the latest 'in thing' on the Christmas market, and many garden centers and plant nurseries are getting into the act.
After Christmas, simply return your tree back home and it will be replanted, allowing it to continue carbon dioxide absorption and hence continue helping save our planet. Hopefully, this new sustainable trend has found its way to your city.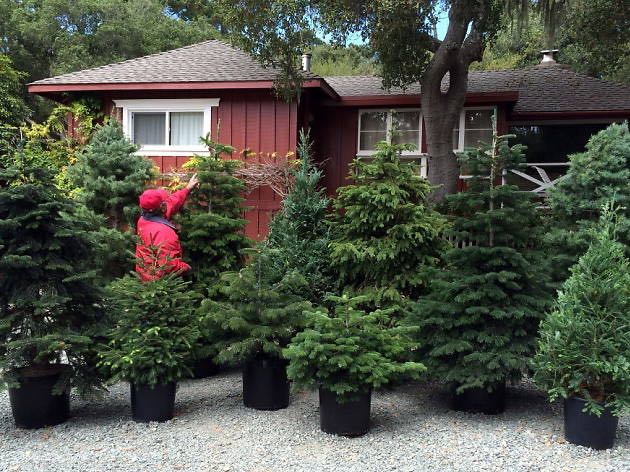 Ethical and Sustainable Decorations for your Christmas Tree
Christmas tree decorations Crafted with Natural Materials
Natural decorations such as pine cones and fresh flowers can be crafted at home or purchased from sustainable retailers. This is an eco-friendly option for those who would like to reduce their carbon footprint by using sustainable materials rather than manufactured products made with synthetic chemicals.
For example, pine cones can be glued together with dabs of used candle wax and decorated with ribbons or string; other natural materials can also be added to the mix, like cinnamon sticks for a spicy holiday scent.

Besides being eco-friendly this is the perfect opportunity for some Christmas quality time with your family and friends. Go for a walk in nature, collect natural materials, and spend the afternoon decorating them and transforming them into beautiful Christmas ornaments.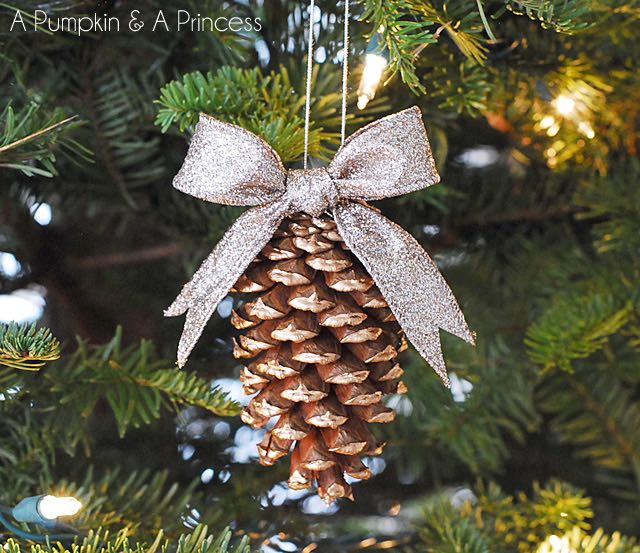 Chrismas tree decorations Crafted with Upcycled Materials
Although many Christmas decorations are not sustainable, there is a way to have sustainable decor this holiday season. A great option for sustainable decoration options includes recycled and upcycled materials. There are so many ways you can craft your ornaments from recycled items to keep your tree festive while also being eco-friendly!

Let's explore sustainable decorations that are crafted with upcycled materials. One great sustainable choice for your tree is paper ornaments! There are many options to choose from when crafting these types of ornaments, including angels, Christmas hearts, and candy canes. Also, old clothes and other fabrics can be transformed into beautiful Christmas ornaments.
We hope these tips inspire you to find an environmentally friendly way for your family to enjoy the Christmas season while still getting the full Christmas experience. So go ahead – spread some cheer! You will feel good about yourself for doing so.