Buying green can be confusing. Many products and services claim to be eco-friendly. Unfortunately, because there is no standardized definition for any words like this, they are meaningless. Many companies intentionally use vague words like this to market their products and services as if they are better for you and the environment than they are. Here eco-labels enter the picture. When searching for sustainable accommodation, look for these "third-party" certifications to back up the claims hotels make regarding the environmental and cultural benefits of their operation. That said, some eco-labels are more reliable than others.
Here we provide you with all information on eco-labels needed, so you can rest assured knowing that the accommodation you book is truly committed to sustainability.
What is an eco-label, and what does it tell?
Eco-labels are certifications of approval given to products and services that are deemed to have fewer impacts on the environment than similar products and therefore are environmentally preferable. The goal of eco-labeling initiatives is to promote sustainably managed products and services. Eco-labeling in the hospitality industry provides customers with a trustworthy source of information, indicating which sustainable practices the hotels have implemented in their daily operations. Furthermore, eco-labeling in the hospitality industry aims at tapping the growing demand for environmentally preferable accommodation. According to Booking.com's Sustainable Travel Report 2019, 70% of global travelers say they would be more likely to book an accommodation knowing it is planet-friendly, whether they are looking for a sustainable stay or not.
How to distinguish between trustworthy eco-labels and greenwashing?
Those who attach importance to aspects such as environmental protection and social standards during their travels will find countless certificates that promise just that. The eco-label jungle may confuse many travelers. According to the estimate, there are around 160 labels in this market worldwide. It can be hard to distinguish the reliable eco-labels from the ones used to simply greenwashing.
What is greenwashing?
Greenwashing might sound clean, but it is a dirty business practice. It is a deceitful advertising gimmick intended to mislead consumers who prefer to buy goods and services from environmentally conscious brands. Greenwashing is when a company or organization spends more time and money on marketing themselves as sustainable than minimizing their environmental impact.
What makes an eco-label trustworthy?
Reliable eco-labels must be awarded by independent third-party certifications which have experts inspecting the hotels. The criteria should be public and accessible to consumers to provide consumers with the needed transparency. Ideally, an eco-label should consider all dimensions of sustainability. In addition to environmental protection, these include social standards such as working conditions in the hotel and cultural and economic aspects. The destination and locals should also benefit from tourism and play an active role in shaping it.
Your proof of transparency and truly environmental commitment – The Global Sustainable Tourism Council (GSTC)

A fundamental question for travelers looking for trustworthy eco-labels is whether or not the eco-label has been endorsed by the Global Sustainable Tourism Council (GSTC). GSTC manages global standards for eco-friendly travel and tourism and acts as the international accreditation body for sustainable tourism certification. GSTC does not directly certify any products or services but provides an accreditation program through its partner ASI/Assurance Services International to accredit Certification Bodies. It is the largest independent international interest group for sustainable tourism.
The Global Sustainable Tourism Council establishes and manages global standards for sustainable travel and tourism, known as the GSTC Criteria. They are the result of a worldwide effort to develop a common language about sustainability in tourism. They are arranged in four pillars: (A) Sustainable management; (B) Socio-economic impacts; (C) Cultural impacts; and (D) Environmental impacts. Because tourism destinations each have their own culture, environment, customs, and laws, the criteria are designed to be adapted to local conditions and supplemented by additional criteria for the specific location and activity.
Certification Bodies that observe the criteria in their certifications or provide equivalent specifications may be endorsed by the GSTC. So far, GSTC has recognized 26 eco-labels.
Let EcoHotels.com help you navigate in the eco-label Jungle
You don't have to look after the eco-labels, Ecohotels.com did it for you. Book your accommodation through the booking site EcoHotels.com. EcoHotels.com only provides hotels awarded with eco-labels defined by certification bodies that have been recognized by GSTC. Thereby, Ecohotels.com ensures that only truly dedicated and certified hotels are on the site. At the same time, EcoHotels.com understands that sustainability has many faces and that each hotel may have its approach to sustainability, prioritizing what lies closest to their hearts. Being certified by a GSTC-Accredited Certification Body or being certified to a GSTC-Recognized Standard will be the gateway to joining the site.
List of the most trustworthy eco-labels in the hospitality industry
Here are 13 of the most reliable and GSTC-recognized eco-labels in the market that EcoHotels.com collaborates with. What makes them so good? They have been defined by independent institutions or nonprofit organizations that have set meaningful and public criteria that must be met by the property to achieve the eco-label.
Green Key Certification
Green Key is a voluntary eco-label for hotels, hostels, campsites, holiday parks, small accommodations as well as conference centers, attractions, and restaurants. The Green Key award is based on compliance with strict criteria in the areas of environmental management (water conservation, energy efficiency, waste management, cleaning, etc.) and sustainability education of (staff, guests, suppliers, etc.). Compliance with the criteria is confirmed through a rigorous application process and verified at on-site audits. The award is valid for one year at a time. Currently, more than 3,200 establishments in 60 countries are Green Key awarded. The program is managed by the international charity, the Foundation for Environmental Education. Green Key is endorsed by the World Tourism Organization and its hotel criteria are recognized by Global Sustainable Tourism Council.
Green Globe Certification
The Green Globe International Standard for Sustainable Tourism has been developed over decades of research and development. It is the original Standard that all tourism eco-labels are based on. The Green Globe certification program is a structured assessment of the sustainability performance of travel and tourism businesses and is based on internationally accepted criteria developed during the 15 years of the Green Globe program. Green Globe is active in harmonizing with other established sustainability certification programs around the world. The process of harmonization contributes to maintaining core criteria and at the same time addresses regional issues through the adoption of locally developed standards. To earn the Green Globe certificate, a hotel must meet rigorous sustainable criteria.
Travelife certification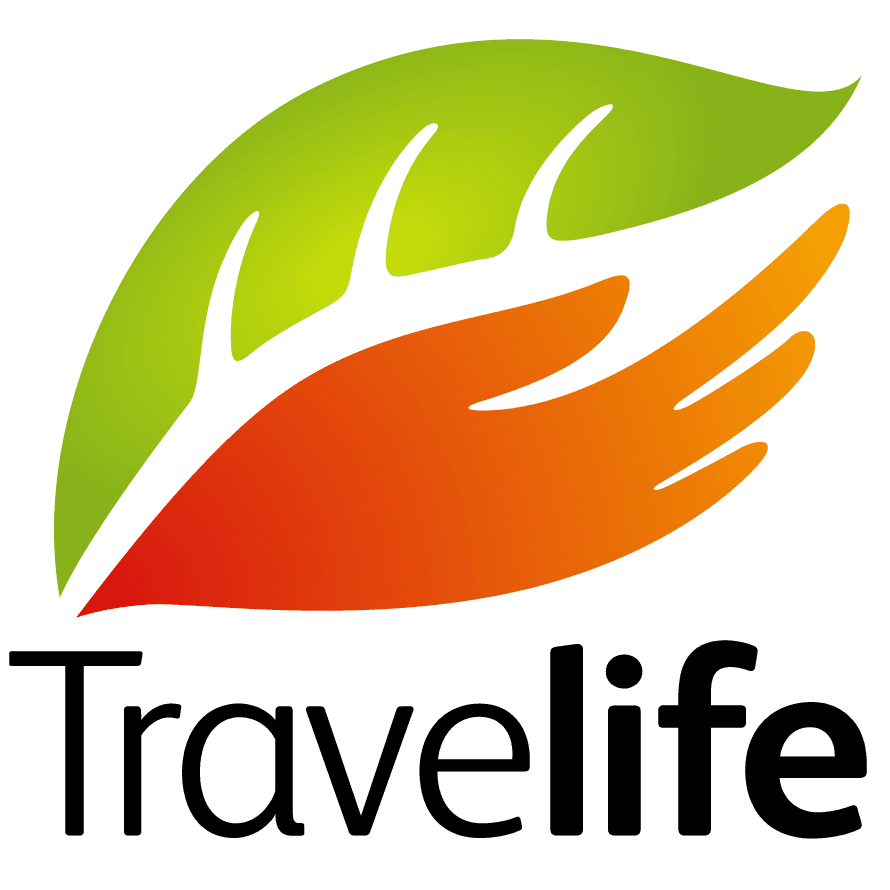 Travelife is an internationally recognized accommodation sustainability program. Travelife was developed in 2007 in response to a growing global understanding that businesses needed to take a more proactive role in operating responsibly to address climate change and conservation. The Travellife certificate contains a range of criteria that assess accommodation performance in the areas of human rights and health, labor practices, community engagement, and environmental impacts, such as energy efficiency, as well as water and waste management. A global team of independent auditors visits every property to conduct an audit against the Travelife Standard.
EarthCheck Partner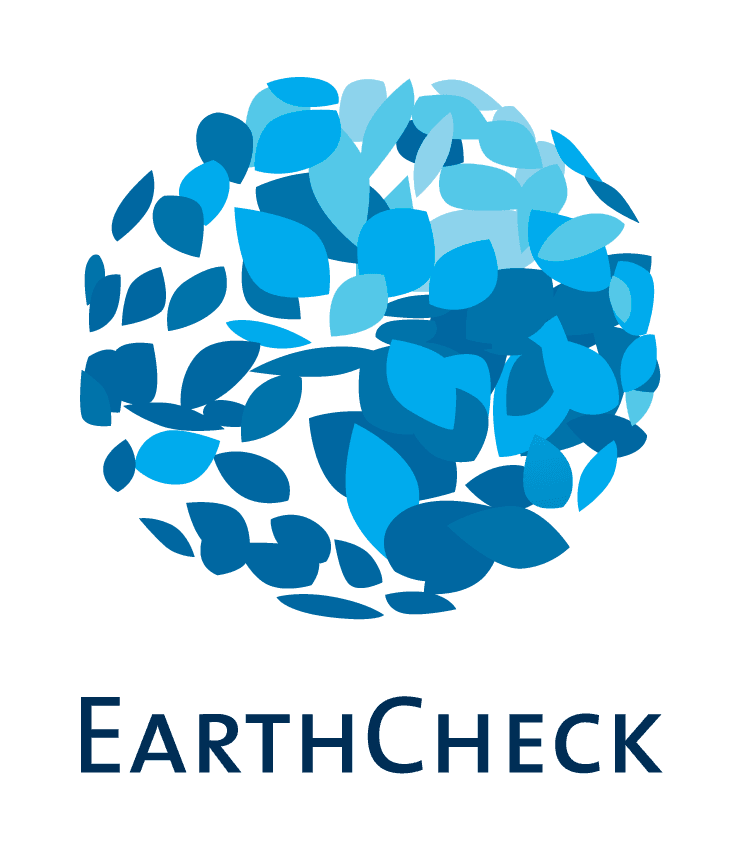 EarthCheck is the world's leading scientific and environmental benchmarking, certification and advisory group for the travel and tourism industry. For over 30 years, they have worked with leading research centers and universities around the world to address the main sustainability and climate change issues facing tourism destinations, communities, and enterprises. EarthCheck believes that the planet deserves more than half measures. Using a science-based approach, they help travel and tourism organizations increase efficiencies, maximize guest experience, and minimize their environmental footprint. With changing regulatory environments, rapidly evolving markets, and complex risk implications, organizations require specialized tools and expertise.
BiosphereTourism Partner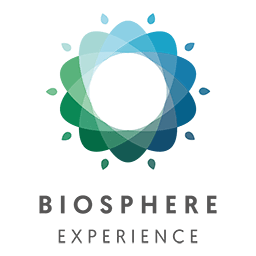 BiosphereTourism Partner is a full management and positioning system for a destination, company, or tourism product, through accompaniment and advice on continuous improvement towards the "Horizon 2030". Through the fulfillment of a series of requirements (directed towards climate change, environmental, social, economic, and cultural issues), it offers the opportunity to entities in the sector to design products and services with a new model of non-aggressive tourism, satisfying the current needs of customers and users, without compromising future generations. The Biosphere Methodology translates the 17 Sustainable Development Goals (SDGs) of the 2030 Agenda of the United Nations, which were sponsored by UNESCO and UNWTO, to the tourism industry. This certification guarantees an adequate long-term balance between the economic, socio-cultural, and environmental dimensions of a destination, reporting significant benefits for the entity itself, society, and the environment. Biosphere Responsible Tourism Certification recently achieved GSTC Approved Status for their Destination Standards.
Good Travel Seal

The Good Travel Seal is a certification program for sustainability, health, and virus-awareness, introduced by the Good Travel Guide as a response to COVID-19, in 2020. It is specially created to serve small, family-run enterprises. The program offers a simplified version of the GSTC Standard, tailor-made for B&Bs, small hotels, hostels, guesthouses, and more. This step-in program also prepares medium-sized hotels for GSTC-Recognised certification. A unique benefit of the Seal is its transparency. Through a publicly available scorecard in the Good Travel Guide (pilot Bonaire) it shows customers exactly in which aspects hotels perform well and in which not. The Seal is the most friendly-priced certification in the market and has a free add-on Virus-Aware Seal to enable businesses to be certified for observing all measures against COVID-10 and other virus contamination. Hotels awarded the Good Travel Sea certificate, have completed a report that indicates to what extent their business implements measures for sustainable and responsible tourism. The reporting consists of 57 general criteria from the following 12 subjects. A team of experts evaluates how many of the criteria were achieved by the accommodation business. The result will be a score. If it is sufficient, the business will be awarded the Good Travel Seal certificate.
(Please note that the Good Travel Seal haven't been recognized by the GSTC yet).
The "Green Star Hotel" Program – Egypt's Green Certification Program in support of Sustainable Tourism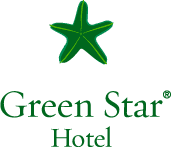 The Green Star Hotel (GSH) is a national green certification and capacity-building program managed by the Egyptian Hotel Association (EHA) under the patronage of the Egyptian Ministry of Tourism. The GSH program offers an opportunity for hotels operating in Egypt to be internationally recognized for raising their environmental performance and social standards while reducing their operational costs. A team of certified local and international experts guides interested hotels through a sequence of training and information support sessions leading to field audits to ensure compliance with the program standards prior to granting the GSH certification.
GreenSign / InfraCert – Institute for Sustainable Development in the Hotel Industry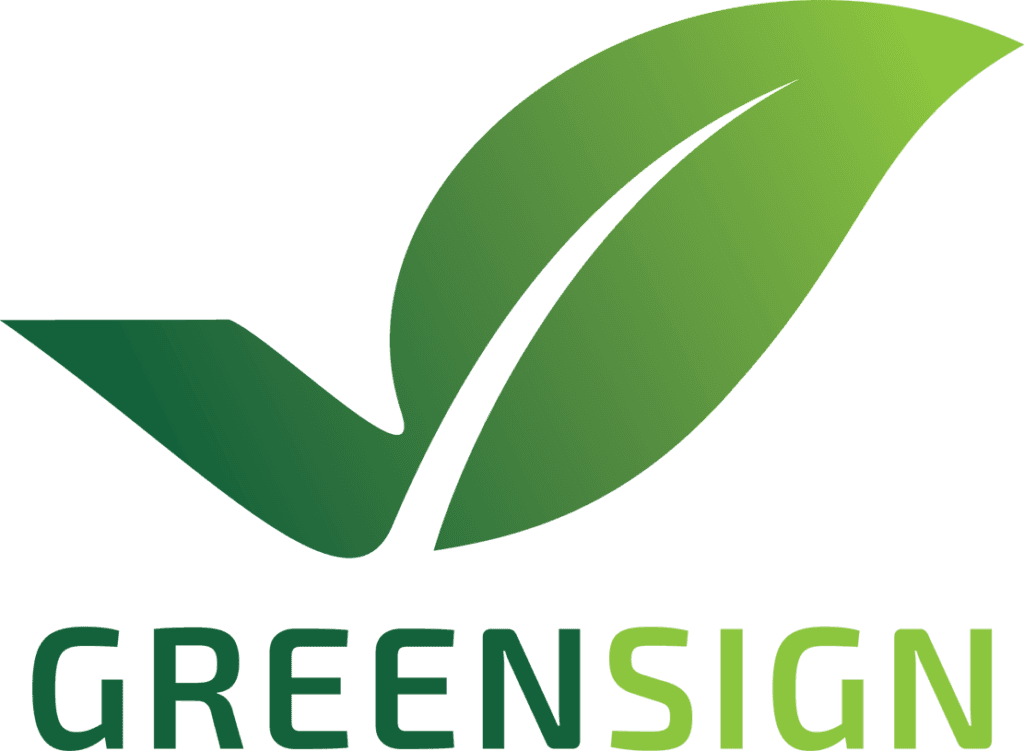 The GreenSign sustainability seal is awarded by the InfraCert – Institute for Sustainable Development in the Hotel Industry. The certification is practical, specially developed for the hotel industry, and based on high standards in accordance with EMAS and DIN ISO 14001. With the GreenSign seal, InfraCert offers hoteliers an integrated and sophisticated test system that structures, evaluates, and documents ecological, social, and economic aspects of hotel management in over 90 criteria. The hotelier is given the opportunity to further expand his sustainability activities and to efficiently optimize the operating processes. In Germany, GreenSign is the market leader as a sustainability seal for hotels. It has also established itself internationally with over 250 certified hotels in 14 countries.
A climate in distress and a hotel industry on its knees forced us to take action. This resulted in a sustainable booking site – EcoHotels.com. EcoHotels.com´s mission is to be a community for hotels, sharing knowledge and best practices while standing side by side to promote sustainability in the travel industry.
What do we do?