If you are looking to add a touch of vintage charm to your home, then you should definitely consider shopping for second-hand furniture in Copenhagen. Whether you are seeking that perfect mid-century modern armchair or simply searching for an eclectic mix of second-hand furniture, the city of Copenhagen offers an array of options for those looking to save money while shopping for unique and quality pieces. With so many different stores specializing in second-hand and vintage items, this is the perfect place to find exactly what you are looking for.
B&W market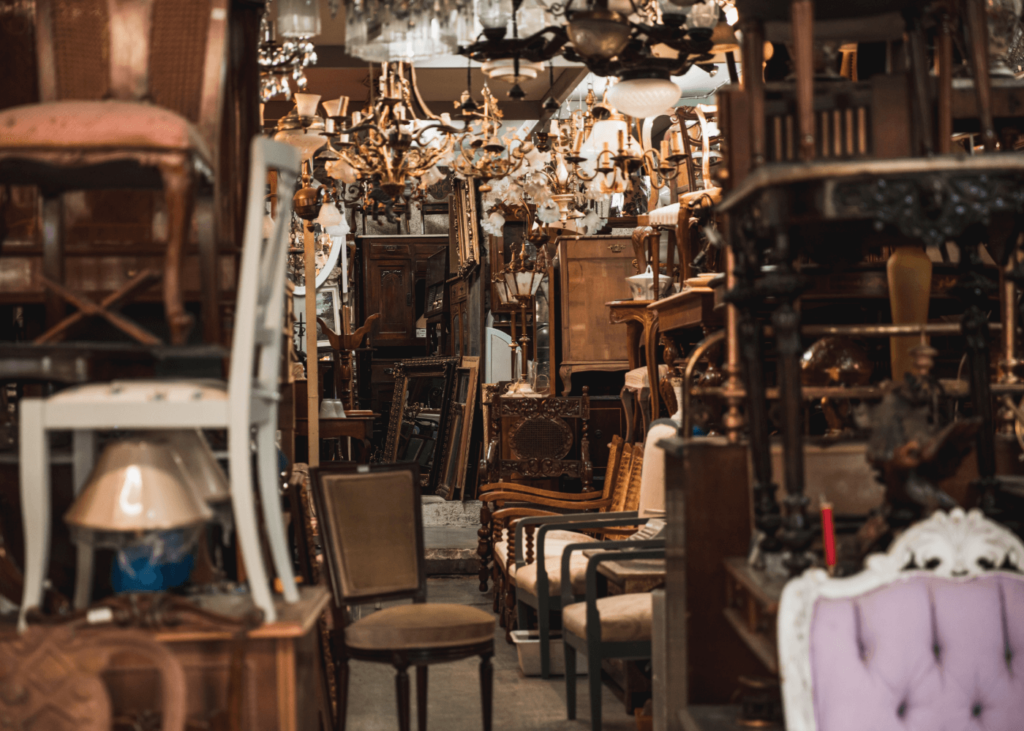 Located behind the famous Reffen Street food at Refshaleøen, is the B&W Market.
A treasure trove for vintage enthusiasts and connoisseurs of retro aesthetics. This second-hand store is a haven for those seeking to infuse their living spaces with a touch of timeless charm.
With its carefully curated selection, B&W Market has become synonymous with quality craftsmanship and unique design pieces that have stood the test of time. Each item in their collection tells a story, bearing the marks of previous owners and decades of history. From mid-century modern sofas and elegant art deco dining sets to iconic Danish chairs and whimsical retro accessories, the store's inventory is a testament to the enduring appeal of vintage design.
For those seeking to add a touch of retro elegance to their living spaces, B&W Market is a must-visit destination. Whether you are a design aficionado seeking a statement piece or a casual shopper in search of a hidden gem, the store's carefully curated selection offers something for everyone. Explore the aisles, browse through the shelves, and let the timeless allure of B&W Market transport you to an era where style and craftsmanship were revered.
However, it is pricey, so this is not the place to go if you want the cheapest of the cheapest of furniture!
Where: Refshalevej 163, Port 25, Refshaleøen
Opening hours:
Every other weekend from 10:00 – 16:00
Brugte møbler og småting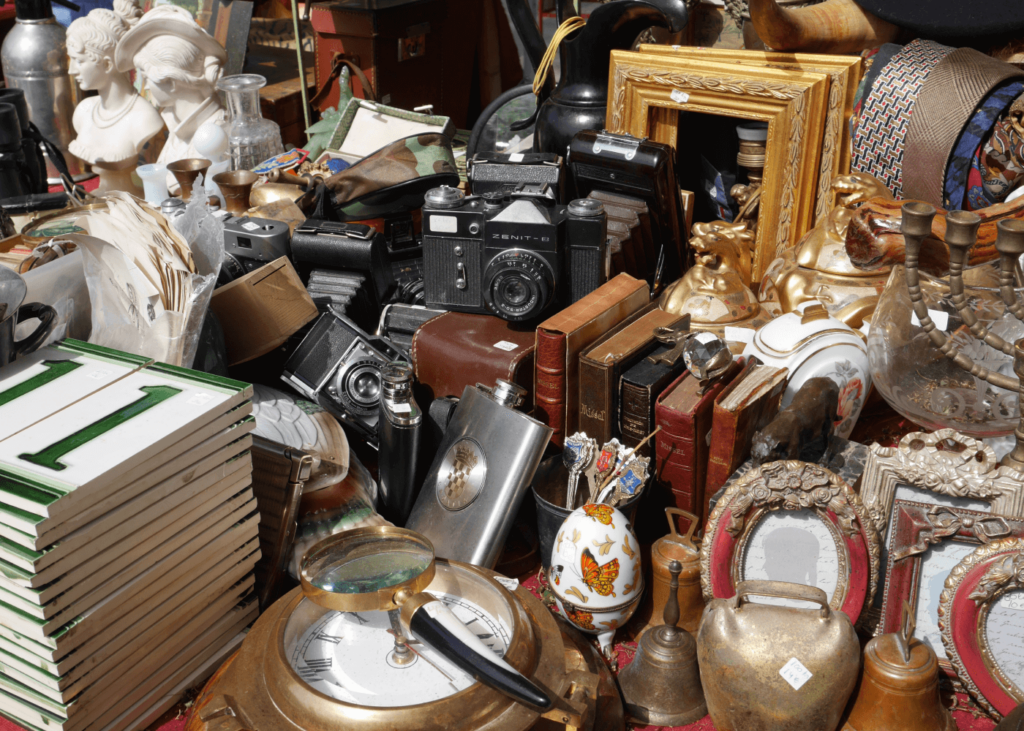 At Brugte Møbler og Småting, you'll find much more than just a plethora of used items. This Copenhagen-based second-hand store offers a comprehensive range of services, including the purchase and clearance of estates, with a deeply professional and experienced approach that considers all circumstances.
Located on Nørrebrogade, their thrift store presents a unique experience as the inventory is constantly changing. With new and intriguing items arriving regularly, their handpicked selection caters to diverse needs. With 26 years of experience as an estate clearance company and an independent thrift store, Brugte Møbler og Småting is a trusted family business that values a good deal.
Step into their store and immerse yourself in an ever-evolving world of unique finds. From furniture to smaller trinkets, Brugte Møbler og Småting offers a wide array of carefully selected second-hand items. Their passion for a good bargain and commitment to sustainable practices make them a go-to destination for those seeking both quality and affordability.
Whether you're searching for a specific piece or simply browsing for inspiration, Brugte Møbler og Småting welcomes you with open arms. Discover the charm of their ever-changing assortment, experience their dedication to professional service, and indulge in the joy of a great bargain.
Where: Nørrebrogade 228, Nørrebro
Opening Hours:
Weekdays 10:00 – 17:30
Saturdays 10:00 – 15:00
Sundays closed
Genfund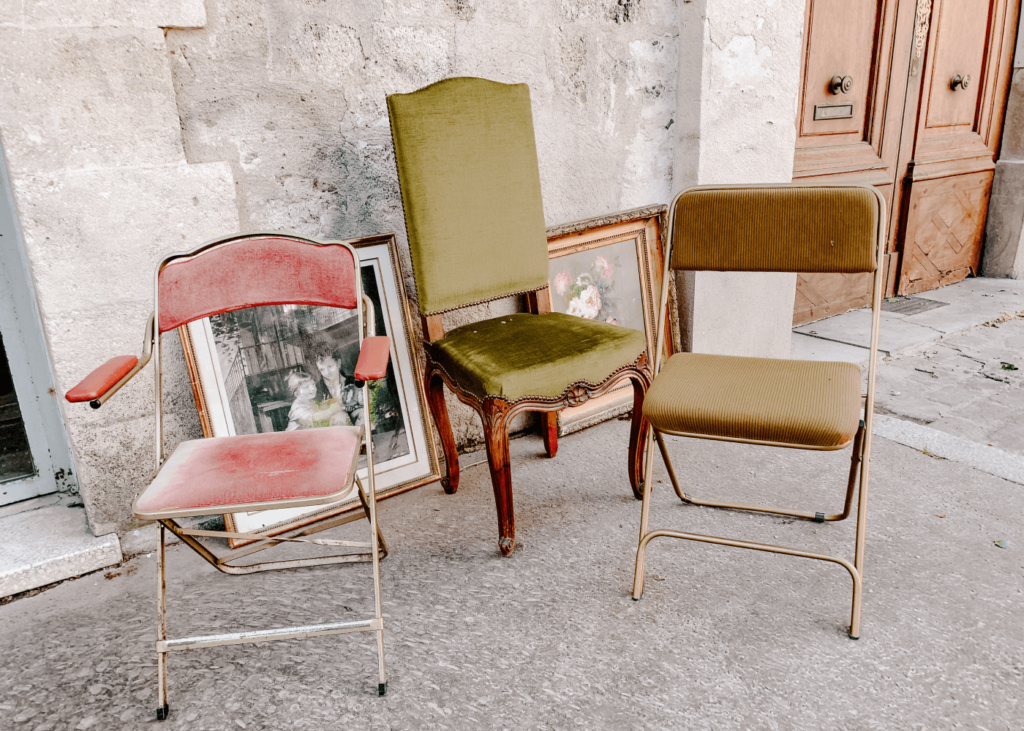 When it comes to comprehensive estate clearances, Genfund stands out as the go-to destination in Copenhagen. Specializing in the purchase and clearance of various types of estates, including dødsbo (deceased estates), restboer (remaining estates), konkursboer (bankrupt estates), and more, Genfund leaves no stone unturned. Their expertise extends to clearing out lofts, basements, self-storage units, summer houses, nursing homes, and beyond. With a commitment to tackling projects of all sizes, this second-hand furniture store ensures that no estate clearance task is too big or too small.
Genfund offers a treasure trove of pre-loved furniture and unique finds. Their inventory is sourced from the estates they clear, making each piece a testament to a rich history. From vintage treasures to contemporary gems, their collection caters to a wide range of styles and preferences.
They strive to create a sustainable and responsible approach to consumption by giving new life to previously owned items. By encouraging customers to embrace the beauty of pre-loved pieces, Genfund plays a vital role in reducing waste and promoting a circular economy.
Whether you're searching for a statement piece to elevate your living space or looking to find a new purpose for forgotten items, Genfund is the ultimate destination.
Step into Genfund and immerse yourself in a world of hidden treasures. Embrace the thrill of discovering one-of-a-kind furniture pieces and home decor items that reflect your individual style. By choosing Genfund, you not only bring new life to previously loved items but also contribute to the preservation of our environment and heritage. Let their commitment to quality, sustainability, and the joy of rediscovering treasures inspire you on your journey to create a unique and environmentally conscious home.
Where: Borups Allé 144, Frederiksberg
Opening hours:
Monday closed
Tuesday – Friday 11:00 – 17:00
Saturday 11:00 – 15:00
Sunday closed
Edison & Co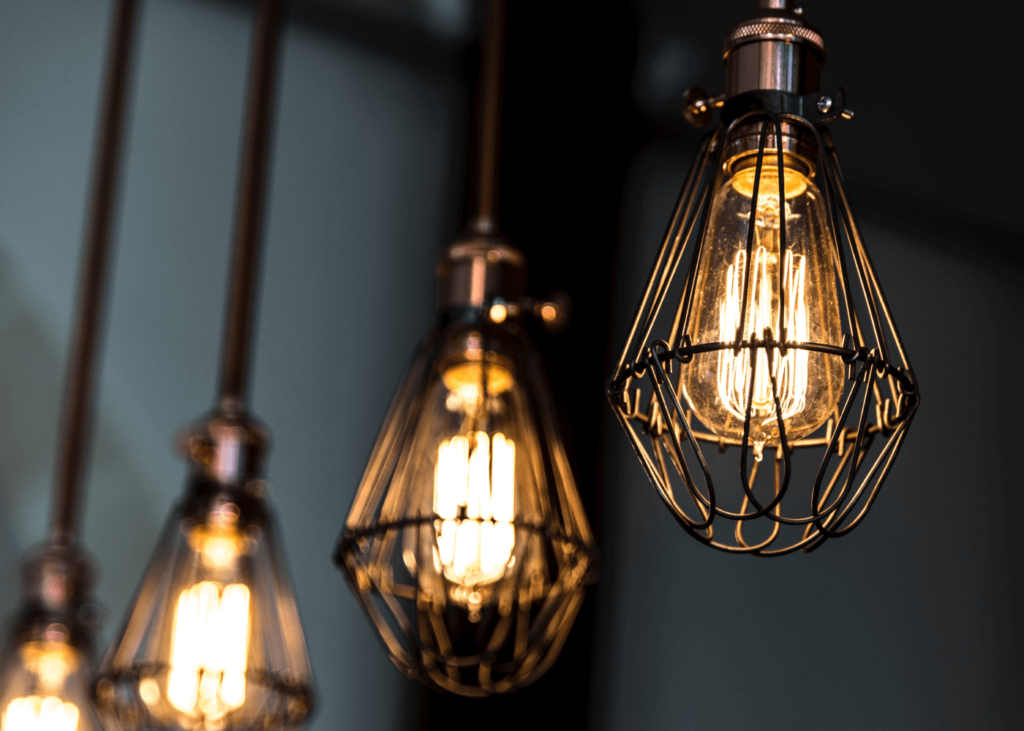 For those seeking to add a touch of vintage charm to their living spaces, look no further than Edison & Co in Copenhagen. With a special focus on lamps, this unique store is on the lookout for retro and vintage teak furniture, lamps, mirrors, and more, preferably from the 1930s to the 1960s.
Their passion lies in acquiring fine retro and vintage pieces, ensuring they are in good condition or at least have the potential to be restored. The primary goal is to offer quality items at a fair price to their customers. While Danish designs are always appreciated, the store also values pieces from other origins as long as they meet their standards.
With limited space in their store and their customers' apartments, Edison & Co primarily focuses on small furniture, particularly those crafted in teak. This allows them to curate a collection that fits well within the space constraints while still offering a diverse and captivating selection.
At Edison & Co, ethical practices are of utmost importance. They strictly prohibit the purchase of stolen goods and prioritize dealing only with legitimate estate belongings. This commitment ensures that their customers can shop with confidence, knowing that the items they choose are obtained through honest means.
Whether you're a vintage enthusiast, a collector, or simply someone in search of a unique lighting solution, Edison & Co has you covered.
Where: Mathildevej 22B, Frederiksberg
Opening hours:
Contact them on (+45) 61672694 for opening hours
Røde Kors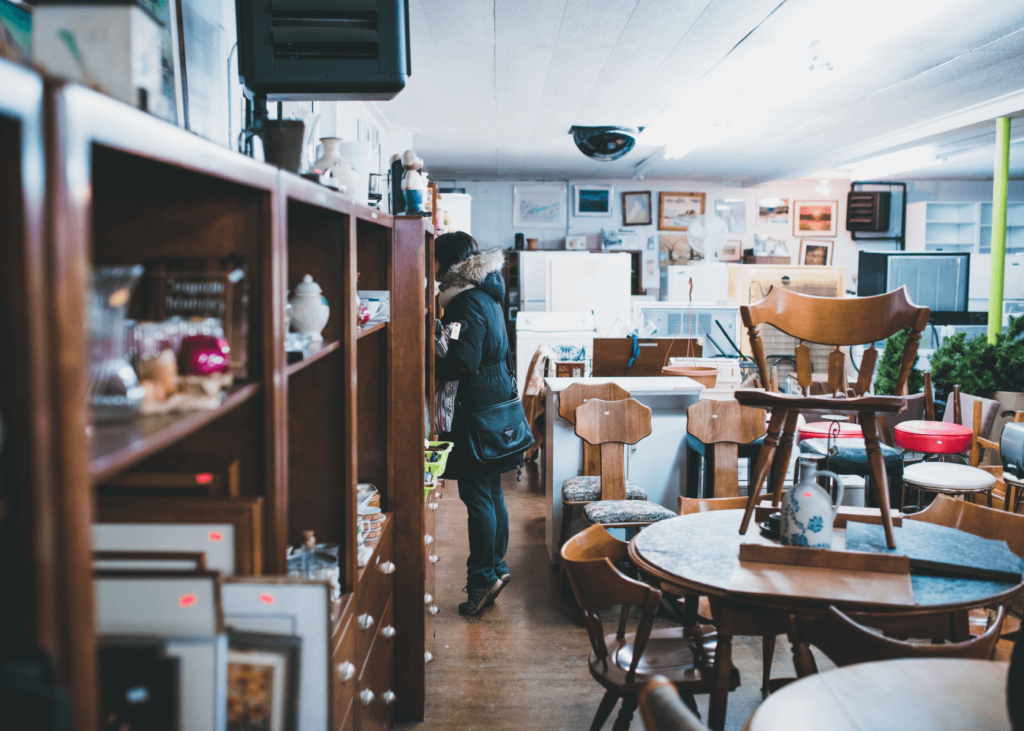 When it comes to finding exceptional second-hand furniture in Copenhagen, Røde Kors (Red Cross) is a name that stands out. Røde Kors stores offer a diverse and ever-changing selection of pre-loved furniture pieces. It is my personal favorite in Copenhagen.
The beauty of shopping at Røde Kors lies not only in the opportunity to find unique items but also in the knowledge that your purchase supports a noble cause. Røde Kors is a humanitarian organization dedicated to helping those in need, and their second-hand stores play a vital role in generating funds for their charitable initiatives.
Step into any Røde Kors store in Copenhagen, and you'll be greeted by a treasure trove of affordable furniture options. From vintage treasures to contemporary gems, their selection caters to various tastes and budgets. Whether you're searching for a statement sofa, a charming dining table, or a stylish bookshelf, you're likely to find it at Røde Kors.
Moreover, you have the chance to add character and history to your home, as each piece has its own story to tell.
As you explore the different Røde Kors stores in Copenhagen, you'll discover that each location offers its own unique selection. This adds to the excitement and adventure of the shopping experience, as you never know what hidden treasures you may find. From traditional designs to eclectic pieces, there's something for everyone at Røde Kors.
Whether you're a bargain hunter, an eco-conscious consumer, or simply someone who appreciates the charm of second-hand furniture, Røde Kors Copenhagen is a must-visit destination. With Røde Kors, you can create a space that not only reflects your personal taste but also makes a positive impact on the world around you.
Where: Multiple stores around Copenhagen
Opening Hours:
Depends on the store. Find more information here.
Klassisk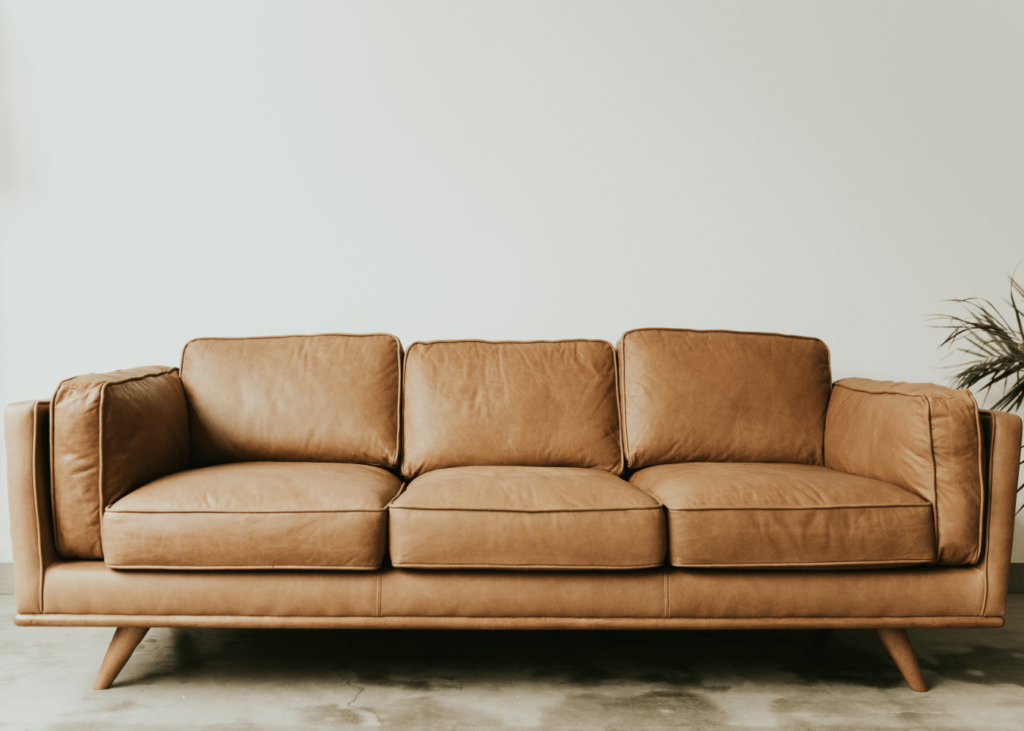 When it comes to experiencing the allure of original Nordic furniture classics, Klassisk stands out in Copenhagen. As one of the world's largest providers of authentic Nordic furniture masterpieces, Klassisk buys, sells, renovates, and reupholsters these iconic pieces every single day.
At Klassisk, you have the opportunity to immerse yourself in the timeless beauty and craftsmanship of Nordic design. Their collection showcases an extensive range of furniture classics, allowing you to explore the rich heritage and elegance that defined the mid-century era. From iconic lounge chairs to sculptural dining sets, each piece at Klassisk exudes a sense of sophistication and history.
What sets Klassisk apart is their passion for preserving the authenticity and integrity of these furniture classics. With meticulous care, they refurbish and reupholster each piece, ensuring that they retain their original charm while being restored to their former glory. This commitment to quality and craftsmanship allows customers to acquire Nordic design masterpieces that are both aesthetically pleasing and functional.
Whether you're an avid collector, a design enthusiast, or simply someone who appreciates the beauty of timeless design, Klassisk offers an immersive experience that celebrates the legacy of Nordic furniture. Step into their showroom, and you'll be greeted by a carefully curated selection that showcases the best of Scandinavian design.
Where: Bredgade 3, København K
Opening hours:
Monday-Friday 11:00 – 18:00
Saturday: 10:00 – 16:00
Sunday closed
Street Flea Markets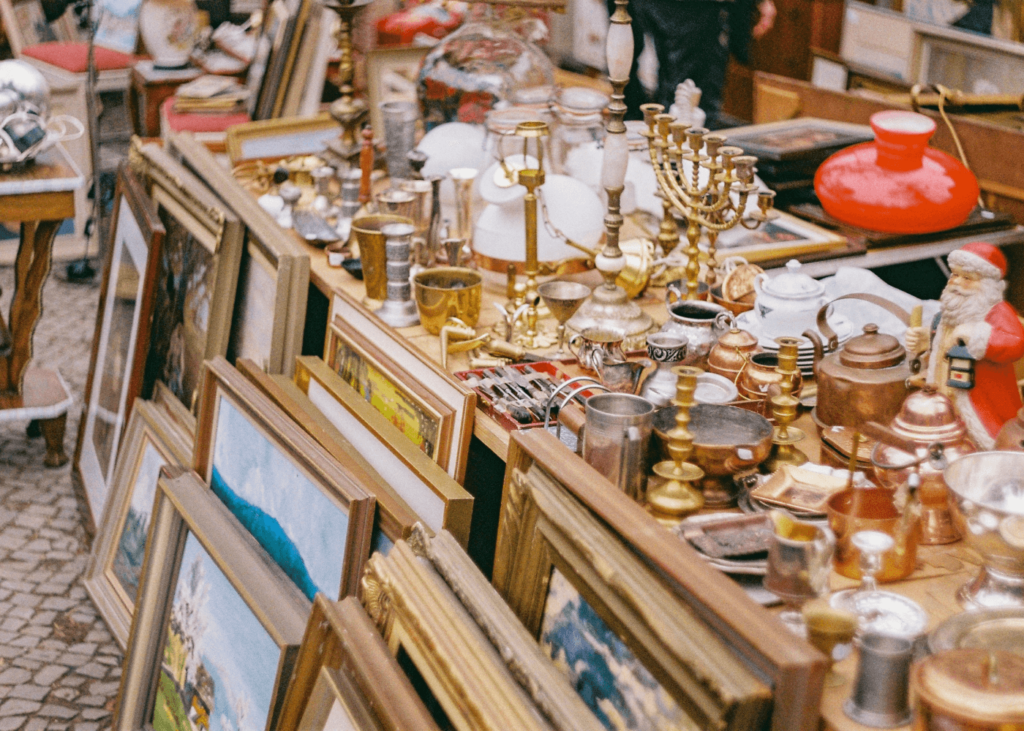 When it comes to hunting for second-hand furniture in Copenhagen, the city has many options. A favorite of mine are the vibrant street flea markets. They offer a treasure trove of unique finds waiting to be discovered. These lively markets are not only a paradise for vintage enthusiasts but also a hub of creativity, community, and sustainable shopping.
One popular street flea market in Copenhagen is the Trendsales Market, located in the middle of the city, on Israels plads. Here, you'll find an eclectic mix of vendors selling everything from antique furniture to retro home decor items. Browse through the stalls, and let your imagination run wild as you uncover hidden gems that perfectly complement your personal style.
Another must-visit destination is the Frederiksberg Loppetorv flea market, held on Saturdays at the square next to Frederiksberg Town Hall. This lively market is known for its diverse selection of pre-loved furniture, ranging from mid-century modern pieces to unique vintage treasures. With a friendly atmosphere and an array of sellers, you're bound to stumble upon that one-of-a-kind item that adds character to your home.
Whether you're a seasoned thrifter or new to the world of second-hand shopping, exploring Copenhagen's street flea markets is an adventure in itself. Each market offers a unique ambiance, an ever-changing selection, and the chance to connect with fellow vintage enthusiasts. Moreover, shopping at these markets allows you to contribute to the circular economy, embracing a more sustainable lifestyle by giving pre-loved items a new lease on life.
So, lace up your walking shoes, grab a tote bag, and embark on a treasure hunt at Copenhagen's street flea markets. Uncover hidden gems, find that perfect vintage armchair or retro lamp, and infuse your home with character and charm.
Where: Everywhere around Copenhagen
Opening hours: Depends on the market
Fede lopper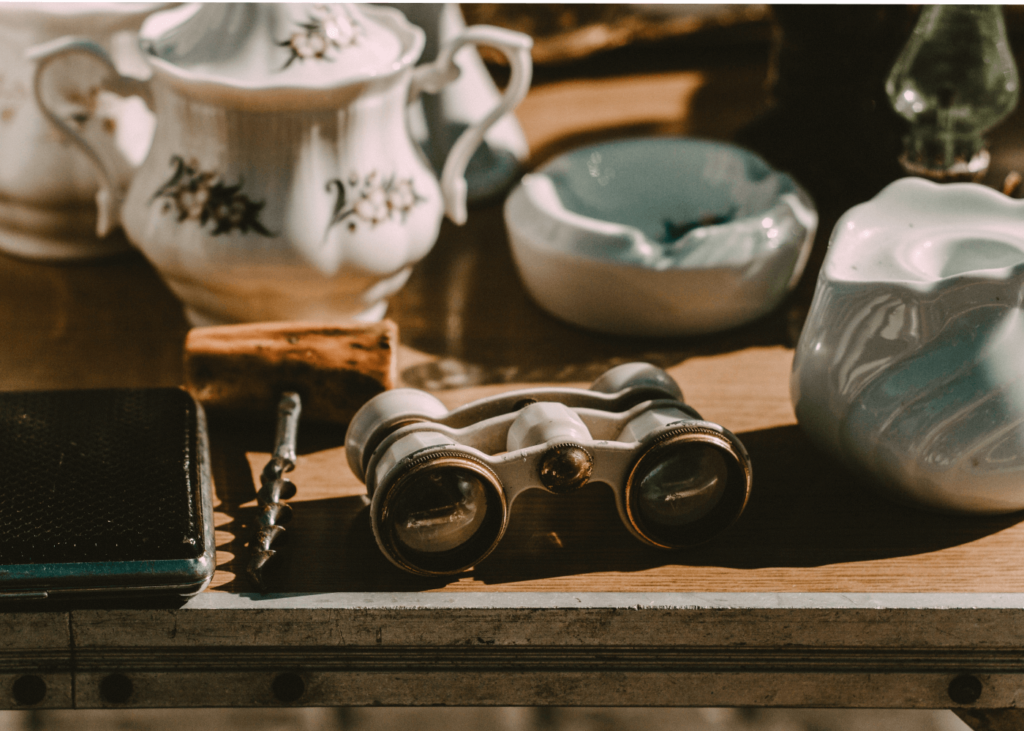 When it comes to finding luxury second-hand treasures at fantastic prices in Copenhagen, look no further than Fedelopper.
At Fedelopper, you'll discover a wide selection of pre-loved items that enable you to decorate your home according to your own taste. From furniture to decor, each piece has its own story and adds character to your space. The misconception that we constantly need to produce and discard goods is challenged by the philosophy of embracing reuse and reducing waste.
In addition to their webshop, Fedelopper has expanded their presence in Copenhagen. On February 5, 2022, they proudly opened their physical store on Peter Bangs Vej 80. This combination of a physical store, webshop, and their Instagram profile provides customers with various ways to buy vintage items.
Fedelopper is a true haven for those seeking unique, high-quality pieces that make a statement in their homes. By choosing luxury thrift finds, you contribute to a more sustainable lifestyle. Moreover, you also bring a touch of individuality and charm to your living space. Embrace the world of Fedelopper, where luxury meets environmental consciousness. With them, you can transform your home into a reflection of your personal style.
Where: Peter Bangs Vej 80, Frederiksberg
Opening hours:
Monday – Saturday 12:00 – 17:30
Sunday closed
Kirkens korshær genbrug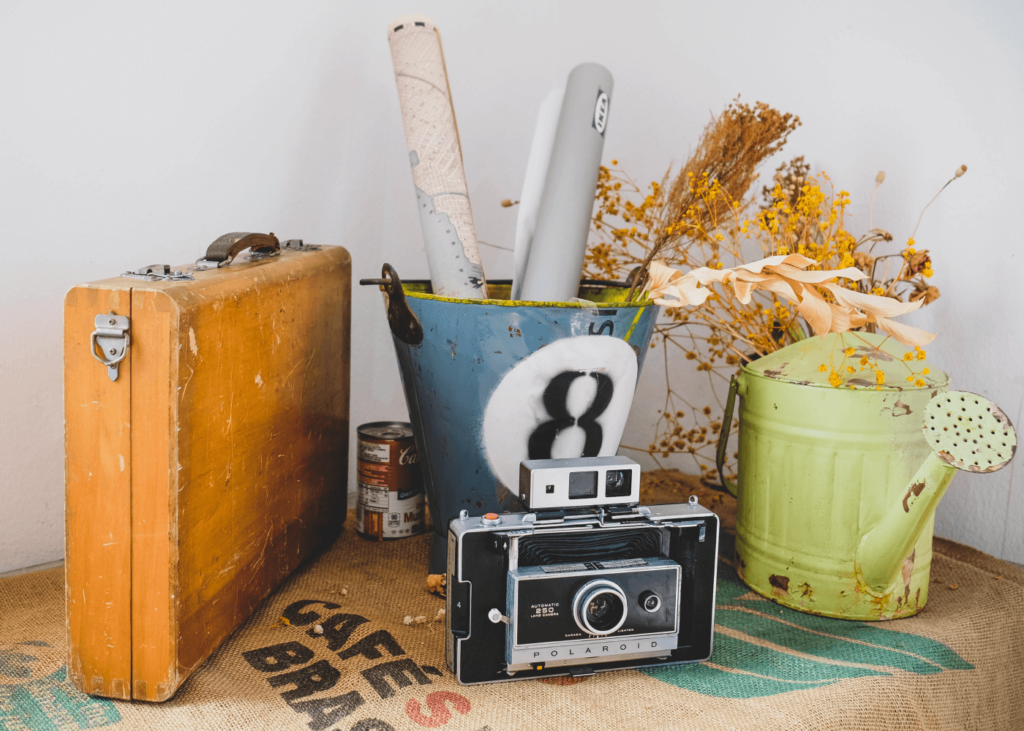 When it comes to affordable second-hand furniture in Copenhagen, Kirkens Korshær is a go-to destination with a meaningful cause. At Kirkens Korshær, you'll discover a wide selection of furniture items at incredibly low prices. This makes it a budget-friendly option for those looking to furnish their homes without breaking the bank.
What sets Kirkens Korshær apart is their mission to support vulnerable individuals and families in need. With each purchase you make, you're not only acquiring affordable furniture but also contributing to the organization's efforts in providing assistance to those facing challenging circumstances.
Kirkens Korshær believes in the power of recycling and giving new life to pre-loved items. Their stores are a treasure trove of affordable finds, including sofas, tables, chairs, and more. Whether you're a student on a tight budget, a young professional just starting out, or someone who appreciates the value of thrifted goods, Kirkens Korshær offers a range of options to suit your needs.
By choosing second-hand furniture, you actively contribute to reducing waste and promoting sustainability. It's a win-win situation where you can enhance your living space while supporting a charitable cause.
At Kirkens Korshær, you'll discover a welcoming atmosphere. Here, dedicated staff and volunteers are ready to assist you in finding the perfect furniture pieces for your home. Their commitment to service and their genuine passion for helping others create a shopping experience that goes beyond just finding great deals.
So, if you're on the hunt for affordable furniture in Copenhagen, look no further than Kirkens Korshær.
Where: Multiple stores around Copenhagen
Opening hours: Depends on the store
Facebook Marketplace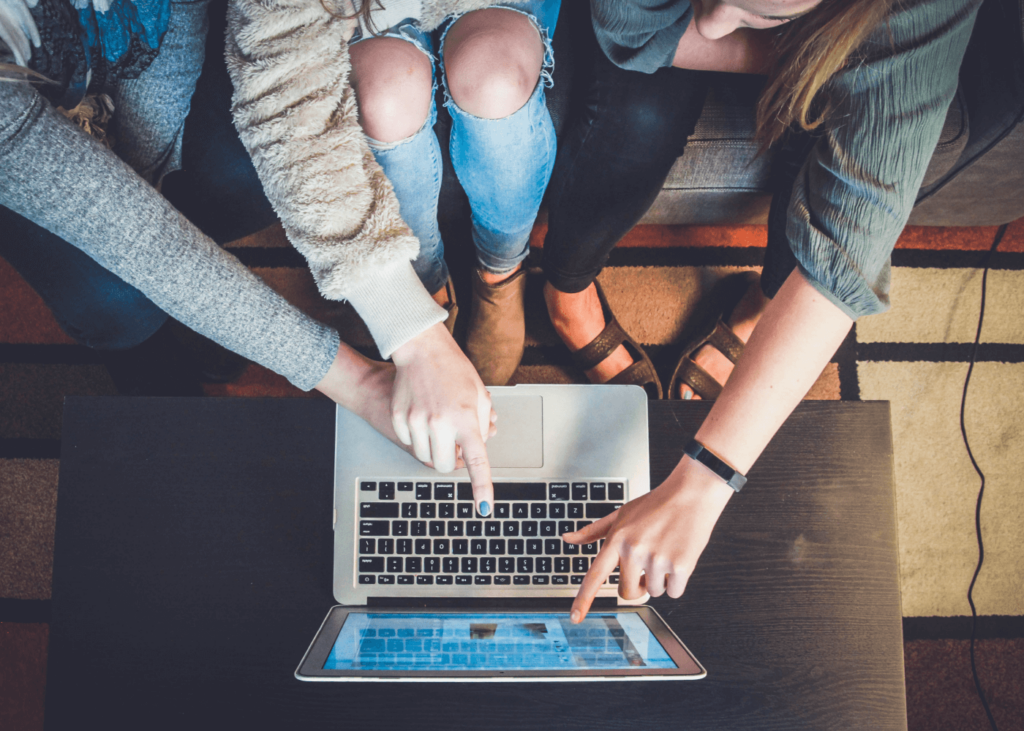 As a bonus, there is the famous Facebook Marketplace. It does not matter if you are from Copenhagen or not – chances are that you know about Facebook Marketplace. On this online resell application from Facebook, you can find almost everything. This includes, of course, furniture. I have personally found some furniture for cheap bucks here. You can find everything from IKEA to vintage designer furniture on the platform. Facebook Marketplace is a convenient online platform that has revolutionized the way we buy and sell second-hand items, including furniture.
This virtual marketplace provides a bustling community of individuals eager to find new homes for their pre-loved furniture pieces. From sofas and tables to bookshelves and decor, Facebook Marketplace offers a diverse range of options to suit various styles and budgets. Simply browse through the listings, filter by location, price, or category, and connect directly with sellers in your area. It's an excellent resource for discovering unique and affordable second-hand furniture. Moreover, it makes it easier than ever to find that perfect piece to complete your home.
Let's get shopping!
In conclusion, Copenhagen is a treasure trove for those seeking second-hand furniture with character and charm. From retro furniture stores and chain outlets to street flea markets and online platforms like Facebook Marketplace, the city offers a plethora of options for every style and budget. Embracing the world of second-hand shopping allows you to furnish your home affordably. Not only that, but you also promote sustainability by reducing waste and supporting local communities. Whether you're a vintage enthusiast, a conscious consumer, or simply looking for unique pieces that tell a story, Copenhagen's second-hand furniture scene has something to offer.
We hope you have enjoyed this guide to the best second hand furniture in Copenhagen. Do you want more inspiration on what to do in Copenhagen? Check out this guide on how to spend your summer in the city. So, embark on a thrifting adventure. Explore the diverse venues, and let your creativity soar as you transform your living space with pre-loved treasures. Happy hunting!