Copenhagen is the capital city of Denmark, and it is considered one of the most beautiful and peaceful places to live in. Copenhagen should be at the top of your list if you want a relaxing getaway. It is also very eco-conscious.
In addition to its stunning architecture and serene atmosphere, Copenhagen also offers plenty of eco-conscious activities and attractions to keep you occupied during your stay. Whether you are interested in history, nature, or arts and culture, there is something for everyone in Copenhagen. So if you are looking for an unforgettable vacation destination, be sure to book your experience in Copenhagen! You can book your eco-conscious experience here
Eco-conscious winery in Nordlund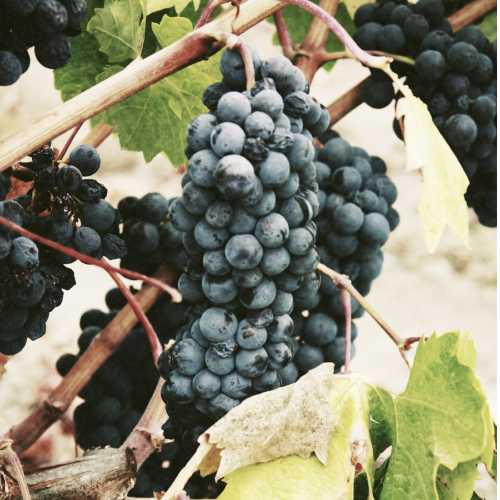 In the Town Square, pigeons flutter around, trying to grab a few breadcrumbs from a lost sausage roll. The cars whiz past, and bells jingle from the Town Hall tower.
Although it's hard to believe when you're surrounded by all the noise, only 10 kilometers away, there is a peaceful oasis. The birds are chirping, the horses are snorting, and the smell of wine hangs in the air. It's a lovely place to escape everyday life's hustle and bustle.
Come to Nordlund and take a break from the cityscape! This organic vineyard is located in beautiful rolling hills, and our winegrower would love to show you around. We produce Danish wine using eco-consciouse methods, so you can taste rest assured knowing that your drink didn't harm the environment.
Find the experience here
Vegan gourmet restaurant ARK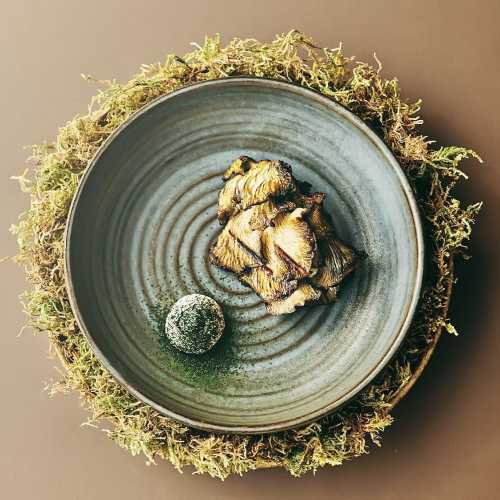 At Restaurant ARK, they believe that sustainability and a great dining experience go hand-in-hand. Their eco-conscious efforts are rooted in the zero waste philosophy, where the menu features seasonal and locally sourced ingredients.
The inside, which you may see for yourself, is made up of environmentally friendly Danish design. Their drinks and cocktails contain 90% Nordic liquors to show appreciation for the community. The majority of the wines come from tiny European vineyards and are almost all 100% organic. Restaurant ARK aims to demonstrate that plant-based cuisine can be exciting and flavorful.
They believe this message will encourage people to consume less meat, lowering the environmental effect. Discover that their delectable cuisine may persuade you to dine with them. Welcome to Restaurant ARK.
Find the experience here
Eco-conscious wine and tapas bar in Sydhavn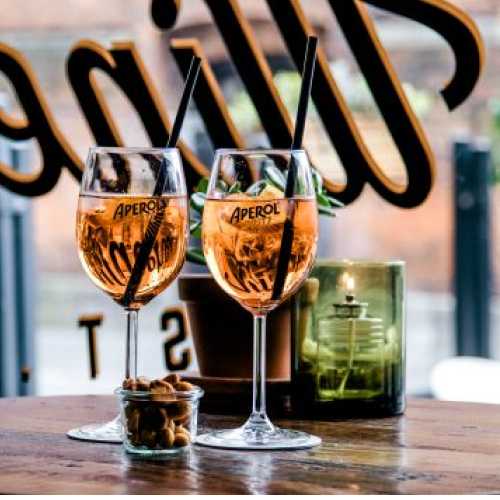 The Sydhavnen wine bar is hidden among rustic buildings in Sydhavnen, Copenhagen. The owner, Lars, has been working with wine since 1984 and strives for personal trading and good craftsmanship at the bar.
Consequently, they select their wines with attention to both the liquid inside and the brewers. You'll also find eco-conscious, organic, and natural options, among other high-quality choices, at our wine bar. In one of Copenhagen's more industrial areas, you may unwind in a lovely and calm environment.
Find the experience here
City tour in Copenhagen with Kayak Republic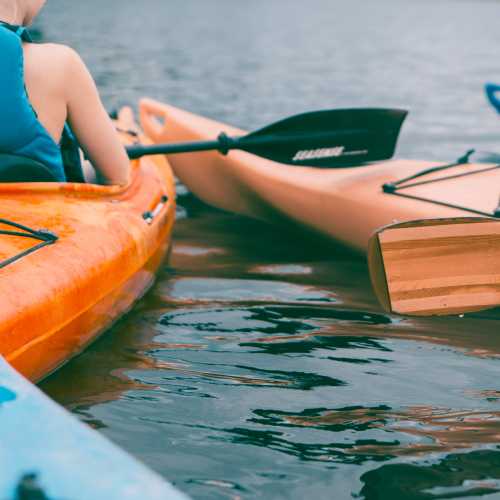 Copenhagen may be experienced in a variety of ways. You'll get an inside look at Copenhagen while kayaking through the city's old, new, and unique aspects of the city.
You may still participate if you have never kayaked before because the trip is designed for everyone to join in, with experienced guides informing you about what you experience along the journey. This is also a way of exploring the city in a more eco-conscious way. Get together with your close friends and family and enjoy a day on the water in Copenhagen.
Find the experience here
Lunch menu at Aamanns Replik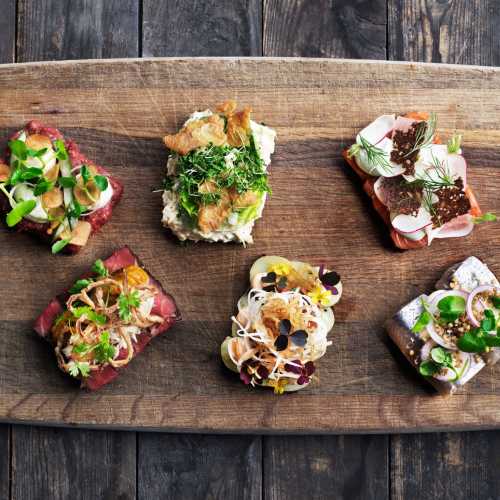 Aamann's Replik has established a beautiful restaurant in the Royal Theater in the beautiful Foyer area, and it's well worth a visit. Aamann's is most famous for its smørrebrød, but they also serve other traditional Danish dishes with a modern twist. Both theatergoers and individuals looking for more information on Denmark are welcome at Aamann's Reply. While you dine, you'll enjoy a stunning view of the water around Skuespilhuset.
In late summer 2021, Aamanns Replik opened with the goal of producing minimal meals with uncommon taste and texture combinations sourced from area farmers.
Aamanns Replik also boasts the Silver Organic Dining Label, which indicates that between 60-90 percent of what they serve is organic.
Find the experience here
Thank you for reading!
Consider Copenhagen if you're looking for a new and exciting city to explore that is also eco-conscious. This vibrant city has something for everyone, from incredible foodie experiences to amazing outdoor activities. With plenty of green spaces and an overall focus on sustainability, Copenhagen is the perfect destination for those who want to enjoy a great vacation without harming the environment. Have you been to Copenhagen? What was your favorite experience? You can book all of these experiences right here.
Also, don't forget to check out our travel blog for more travel guides and tips.