There's something about a beach that just makes you feel good. Maybe it is the sun, the sand, or the sound of the waves crashing against the shore. No matter what it is, there is no doubt that beaches are some of the most beautiful places on Earth.
Pristine white sand beaches, crystal clear turquoise waters, and swaying palm trees… Is there anything else that needs to be said? A vacation to a beautiful beach is the perfect way to relax and recharge. From the Caribbean to the Pacific ocean, these are some of the most beautiful beaches in the world. Here are some of the world's most beautiful beaches, so start packing your bags!
Hanalei Bay, Kauai, Hawaii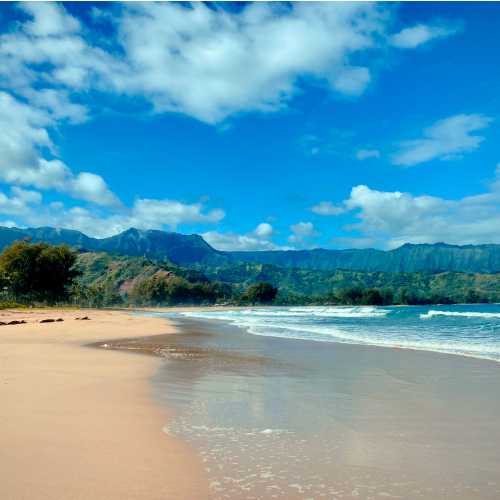 Hanalei Bay has long been cherished by locals for its ethereal beauty, evident in films such as "South Pacific" (1958) and "The Descendants" (2011). The bay's three beaches — Wai'oli, Hanalei Pavilion, and Black Pot — are nestled between verdant mountains towering 4,000 feet high. Surfing is a favorite activity here in winter when the waves gain size and strength.
This is a fantastic beach and one that you must visit if you enjoy the sensation of soft sand between your toes and stunning views.
Clearwater Beach, Florida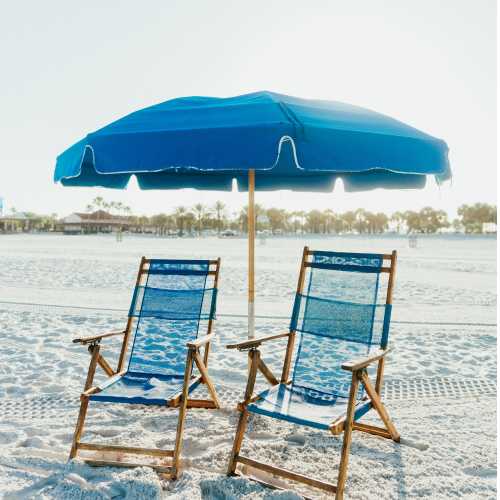 Clearwater Beach is one of Florida's most beautiful beaches, with clear waters, white sands, and stunning sunsets. It's not uncommon to spot dolphins leaping over the water or pelicans hanging out with fishermen on Pier 60.
If you need a break from all that Florida sunshine, visit Clearwater Marine Aquarium to see sea turtles, stingrays, and penguins up close.
Railay Beach, Krabi, Thailand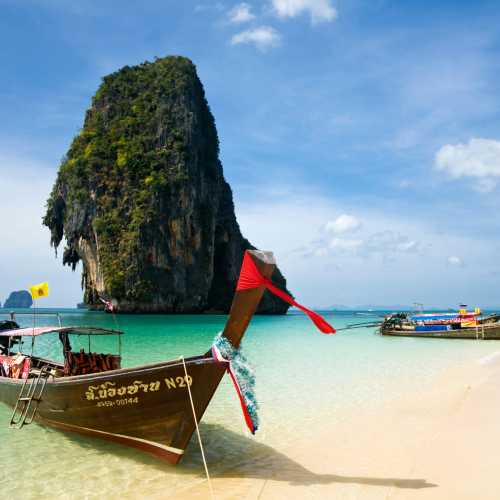 The Railay Peninsula is separated from the southern Thailand mainland by towering cliffs carpeted in thick jungle. The seclusion and boat-only access add to Railay's attractiveness, bringing it to an insane level.
Curving around the karsts — large limestone formations that make Railay an excellent destination for rock-climbing —the beach provides a lovely view. The emerald lagoon is ideal for kayaking or stand-up paddleboarding, while neighboring Phra Nang Beach has many caves, including a shrine to fertility goddesses. If you're seeking more of a party atmosphere, head to Railay East, where the bar scene is always booming.
Praia de Marinha, The Algarve, Portugal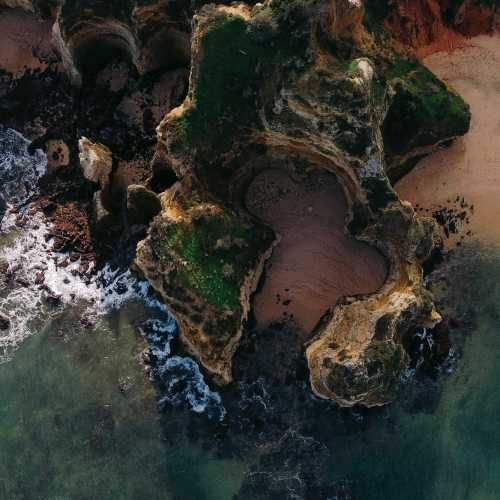 Beaches in Portugal's southern Algarve region are characterized by white sand and striking limestone cliffs. The rustic appeal of Praia de Marinha, which lacks commercial buildup, is noteworthy. Other essential Algarve beaches include Praia dos Três Irmãos, Praia de Benagil, Praia da Falésia, and Carvalho Beach, which offers superb protection from the elements.
This is one of the most spectacular beaches with golden sand and a more secluded beach.
Navagio beach, Zakynthos, Greece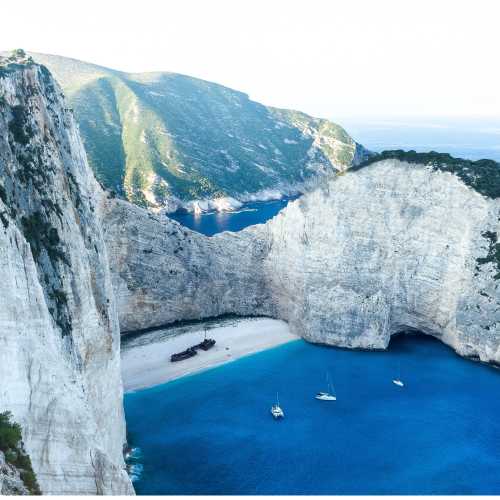 This beautiful Greek beach with stunning blue ocean water is a photogenic wonder also known as Shipwreck Beach. The boundaries of the region are sheer limestone cliffs, white sand beaches, and crystal blue water.
This draws a large number of visitors every year who must travel by boat to get there. It may be observed from above if you stand on one of the high sides of any of the surrounding cliffs.
Grace Bay, Turks & Caicos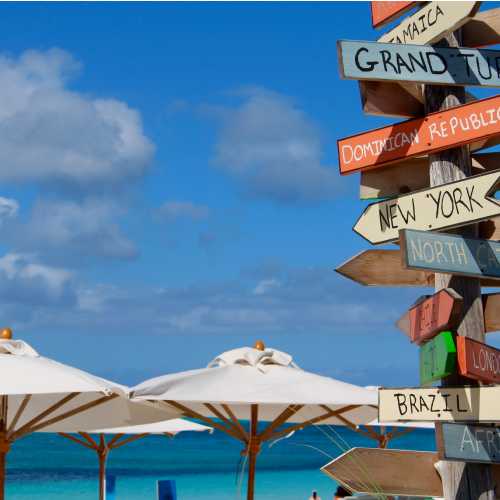 The Turks and Caicos Islands are perfect for tourists seeking beauty, relaxation, fun activities, and privacy. The main tourist center is Providenciales which contains Grace Bay- a 12-mile-long paradise that boasts sugary sand beaches, beautiful water fringed by coral reefs (perfect for snorkeling and diving), lovely resort hotels, and condo hotels.
Grace Bay Beach is one of the most popular beaches in Providenciales, with numerous high-end and luxury resorts located on or near it. Between the beach and barrier reef, there are plenty of shallow areas where most of the big and luxury resorts on Providenciales come into play.
Australia Whitehaven beach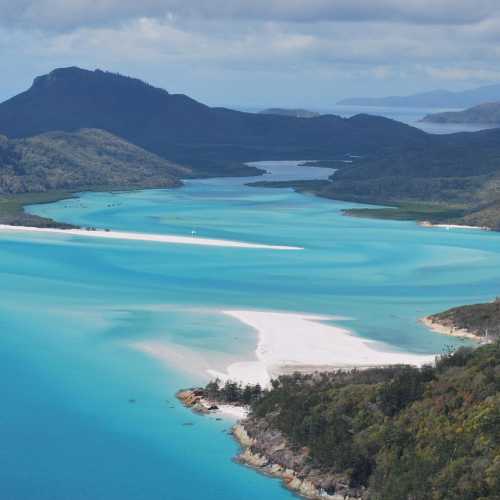 Whitehaven Beach is a beautiful, renowned beach on Whitsundays Island, the largest of the 74 islands in the Whitsundays. Whitehaven Beach has world-class white silica sand and is one of the purest beaches in the world. You'll understand why people come from all over the world to this secluded beach when you sink your toes into the sand and wade into its warm waves.
Hill Inlet, located at the north end of Whitehaven Beach, is where the tide collides with colorful sand and water to create a picturesque moment. Many have said that Hill Inlet and Whitehaven beach are some of the most beautiful places on Earth. The best place to see this gorgeous view is from Tongue Point Lookout- so if you don't mind a short hike, join a tour group that visits this lookout!
Maya Bay, Koh Phi Phi, Thailand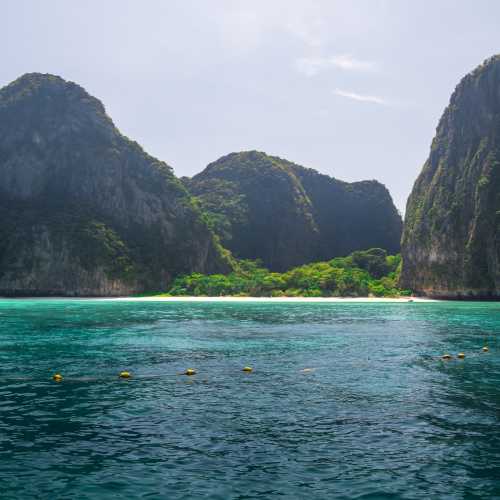 Maya Bay is a beautiful, sheltered bay on the Thai island of Koh Phi Phi. With its ring of white sand surrounded by mangroves and towering limestone walls blanketed in dense vegetation, it is no wonder Danny Boyle selected this beach for the cult classic The Beach, starring Leonardo DiCaprio.
The main beach within the bay is approximately 200 meters long with silky smooth, soft white sand. Vibrant underwater coral reef and distinctive fish can be seen in crystal clear waters.
Hidden Beach, Marieta Islands, Puerto Vallarta, Mexico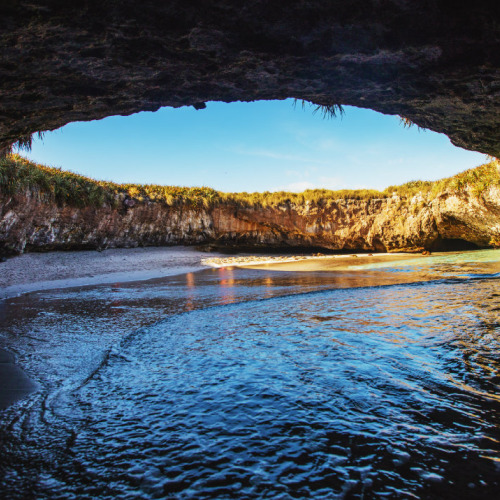 Hidden Beach, located on the Marieta Islands about 22 miles off the coast of Puerto Vallarta, Mexico. It is a stunning and secluded beach. You can only access this area by swimming or kayaking.
This stunning beach is located in Marietas Islands National Park and is often known as the "beach of love." It's encircled by lush vegetation (ideal for shade). Moreover, it has an open cavern with soft white sand and the gorgeous blue water of the Pacific Ocean. It's like having your private island to yourself. Such a spectacular beach!
Paradise Beach, Mykonos, Greece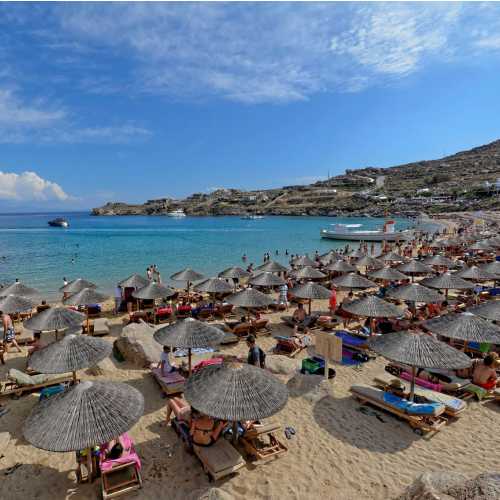 If you're looking to get your party on while in Greece, look no further than Paradise Beach in Mykonos. This beach is teeming with young people ready to have a good time and enjoy the full moon parties and Tropicana Beach Bar. You won't be short of options when it comes to restaurants and bars, either.
Paradise Beach isn't too shabby in the looks department. If you want, also check out Navagio Beach for more picture-perfect beaches located throughout Greece.
So, there you have it – our top ten most beautiful beaches in the world. We hope you liked this list and are now ready to explore some of these incredible destinations for yourself. Each one is unique and offers its own set of stunning natural landscapes and activities to enjoy. Whether you are looking for a romantic getaway or an adventurous family vacation spot, we are sure you'll find what you need on this list.
These are also some of the most photographed beaches in the world. Be sure to bring your camera and make some beautiful memories and content for your social media! There is something for everybody on this list, pristine beaches, secluded coves, palm trees, pristine sand, and so much more!
Pack your bags, and let's go!