New Year's Eve is just around the corner. New Year's eve is a beautiful evening. It's about celebration, welcoming the new year, and setting intentions. However, in these times, we all have to be more aware of our consumption habits.
Are you throwing a new year's party this year? Here are some steps and ideas to have a more sustainable New Year's Eve celebration!
When it comes to New Year's Eve, many of us go all out. We buy lots of new stuff, the best decorations, lights, clothes and much more. This year, slow down and rethink some of the purchases and activities you usually do on New Year's Eve.
Food waste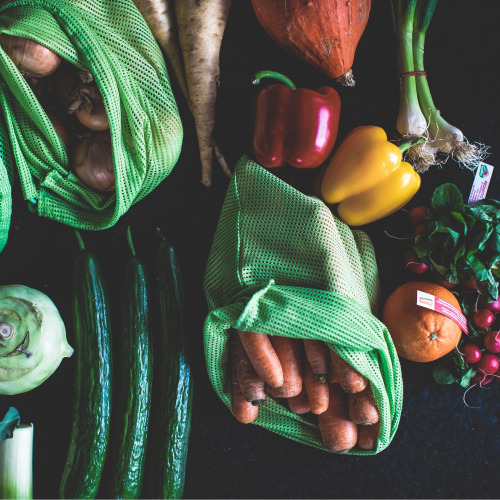 For the dinner menu, try to think ahead. Prepare a shopping list with the exact amounts needed for the recipes, so you don't buy too much. Buy and support local and organic whenever possible. At the end of the night, have some clean Tupperware ready-to-store leftovers for the next few days, and hand/lend some of them out to guests to bring back home.
Drinks
Look into whether you can find wine, spirit, or non-alcoholic brands or producers that prioritize sustainability. You might try something new that you like!
What to wear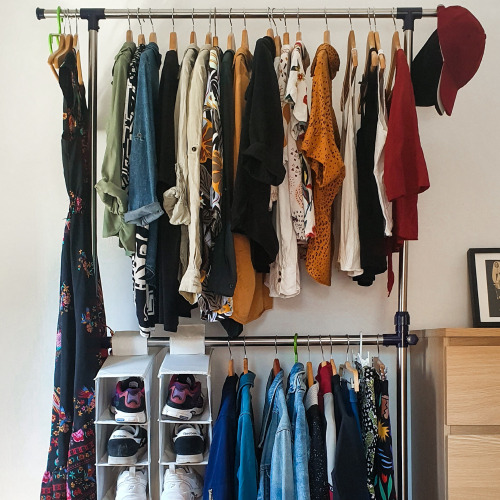 Look in your closet and decide to come up with a fun and nice outfit that you have either worn before or that you can put together from previous outfits. You don't have to buy a new outfit for every new year's eve. There are also many cool websites where you can rent dresses and clothing instead of purchasing new ones.
Decorations
Avoid buying new decorations. Use decorations from last year and ask guests to bring decorations that they have at home. This way, you reuse and allow everybody to express themselves and participate in the table decoration. You can also make your own party decorations by, for example, using some of the shiny or sparkling Christmas wrapping paper.
Intentions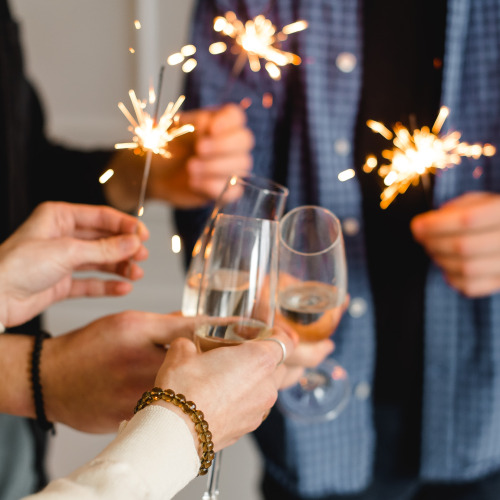 Make a reflective practice or game where everyone must reflect upon and write down one or two sustainable intentions they want to set for the new year. Then, read them out loud and get inspired by each other.
Say no to fireworks
Fireworks cause a lot of air pollution, are bad for the environment, and bring massive amounts of waste. On top of this, many animals get very disturbed and frightened by the noise and commotion of fireworks. So decide to say no to fireworks this year.
We hope you can use some of these tips and that you will have an incredible and more sustainable New Year's Eve this year! Cheers!