When it comes to luxury and privacy, resorts with private pool villas are the way to go. A private pool villa is perfect for travelers who want to get away from everything without sacrificing their sense of comfort or style. These exclusive properties allow you to enjoy the best of both worlds: a luxurious stay that invites you to unwind in your own private space as well living in harmony with nature meanwhile. Read on to see why these private pool villas should be at the top of any traveler's list and how these hotels have made sustainability a priority!

Villa Dimi
Chania, Crete, Greece
THIS SPACIOUS PRIVATE POOL VILLA ENCOURAGES GUESTS TO SLOW DOWN AND APPRECIATE THE RARE BEAUTY OF A NATURAL WONDERLAND
The unique stone villa, located in the Akrotiri peninsula in Chania, Crete, will ensure that everyone will be more than comfortable with room for everyone to rest, read, sunbathe, cook, eat, drink, and be merry!
The comfortable and cozy 300 square meters villa is surrounded by a tropical garden with olive groves – an ideal place for relaxation. Furthermore, it is only 1200 meters from sandy beach Kalathas and 15 minutes drive from Chania city and the Airport.
The villa can easily accommodate up to 10 persons, with 4 bedrooms, 3 bathrooms, an open plan kitchen, dining room, living room, and a gym for those who wish to break a sweat during the vacation.
Villa Dimi has sustainability by heart and abounds in green initiatives. The hotel prefers organic and local products and has implemented solar water heaters to minimize its environmental footprint. Also, the villa invites its guest to explore its surroundings in a planet-friendly way with its bicycle rental service. With its planet-friendly approach, the hotel shows what it means to take action and go the extra mile on an environmental level.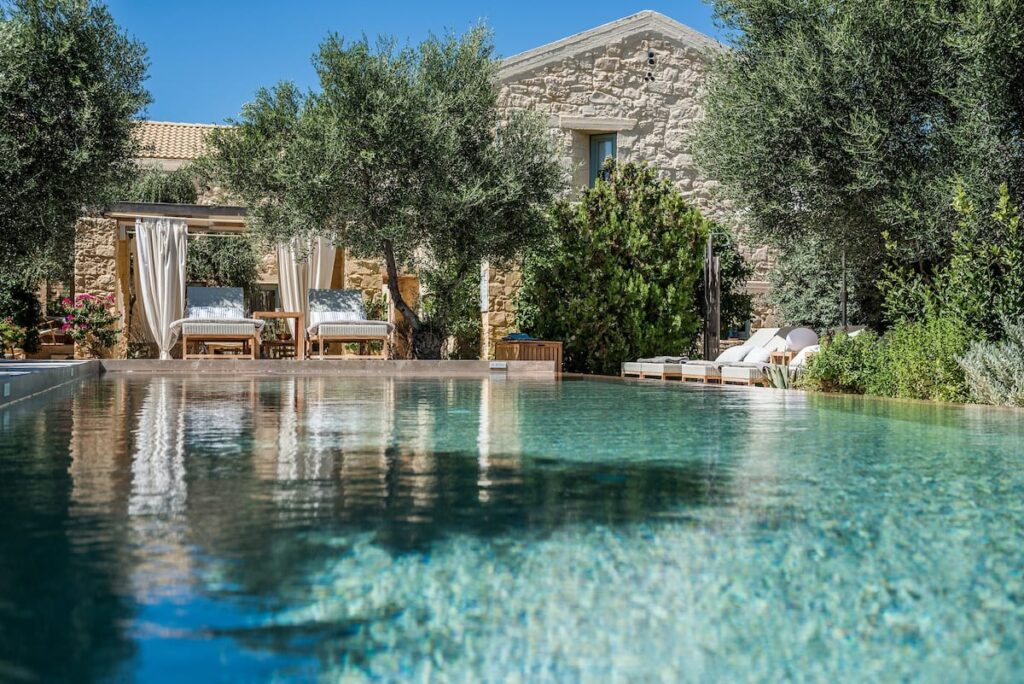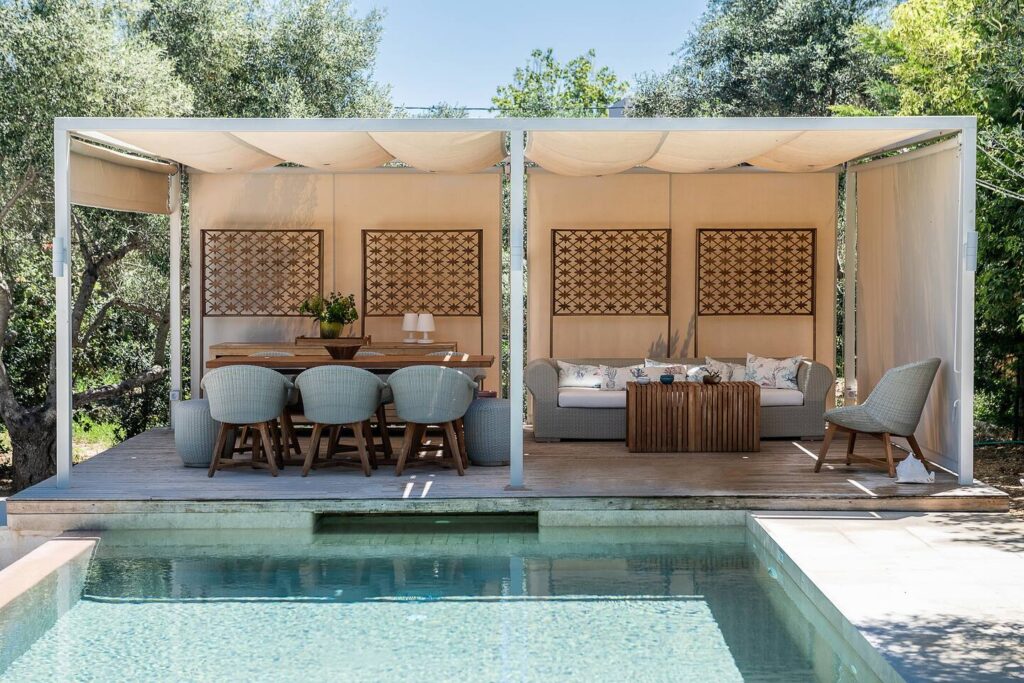 Hermitage Bay
Hermitage Bay, Antigua and Barbuda
DISCOVER TRUE CARIBBEAN ALL-INCLUSIVE, 5 STAR ECO-LUXURY IN YOUR OWN HILLSIDE PRIVATE POOL VILLA
This luxury boutique resort is nestled on the hillside of a hidden, sandy bay, where the scent of fragrant frangipani fills the air, the sound of waves rolling on the shore surrounds you, and experiences designed to restore, ignite, and soothe the soul await.
Nestled in a quiet corner of Antigua and featuring luxurious accommodation, wellness, and dining facilities, this sensitively developed resort celebrates the peace, warmth, and extraordinary natural beauty of the Caribbean.
Feed your soul with dining experiences that will stay with you forever. And with many of the ingredients grown in the resort's very own organic kitchen garden, you are guaranteed a true taste of the Caribbean.
Picture yourself staying in one of the secluded hillside private pool villas, offering unbeatable panoramic views of the bay and the Caribbean Sea beyond or in the beach site, nestled just a stone's throw from the turquoise waters and white sandy shoreline. The hillside private pool villa includes a private terrace with an infinity pool.
Drawing influence from ancient wellness rituals and the beauty of the surrounding landscape, the Garden Spa is a tranquil space designed to soothe the soul and help you reconnect with the world around you. Take some time out to indulge in a range of nourishing treatments and practice the art of mindfulness every morning with the complimentary pilates, yoga, and meditation classes.
Hermitage Bay is dedicated to creating a haven for those who desire to be in harmony with nature and immerse themselves in a place of natural beauty. The resort ensures that environmental considerations are integrated into the business' decision-making processes using the triple-bottom-line model, encompassing environmental, social, and economic concerns.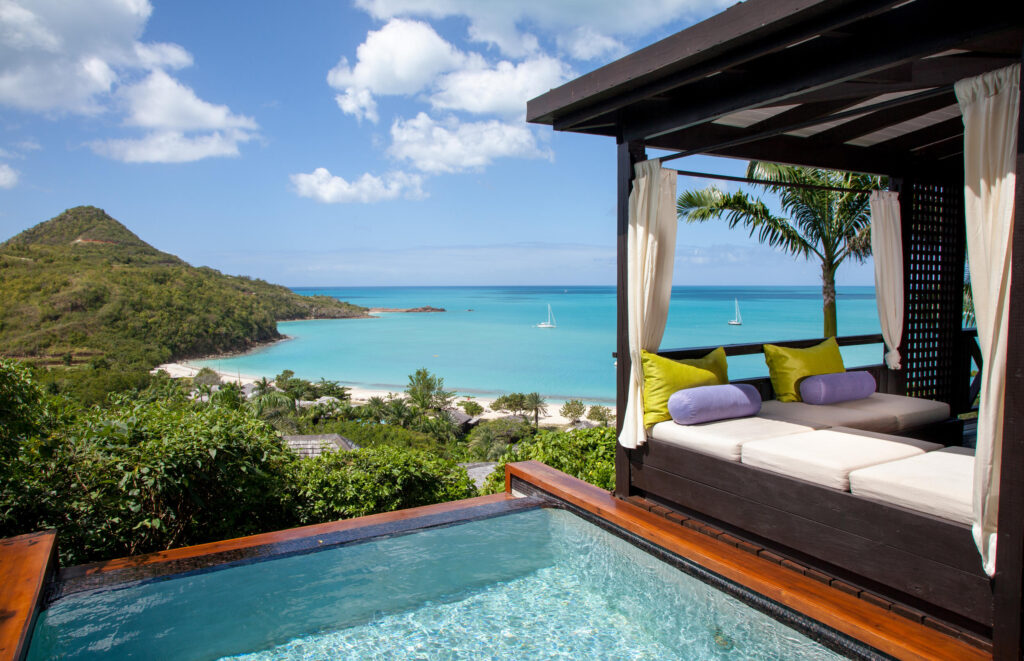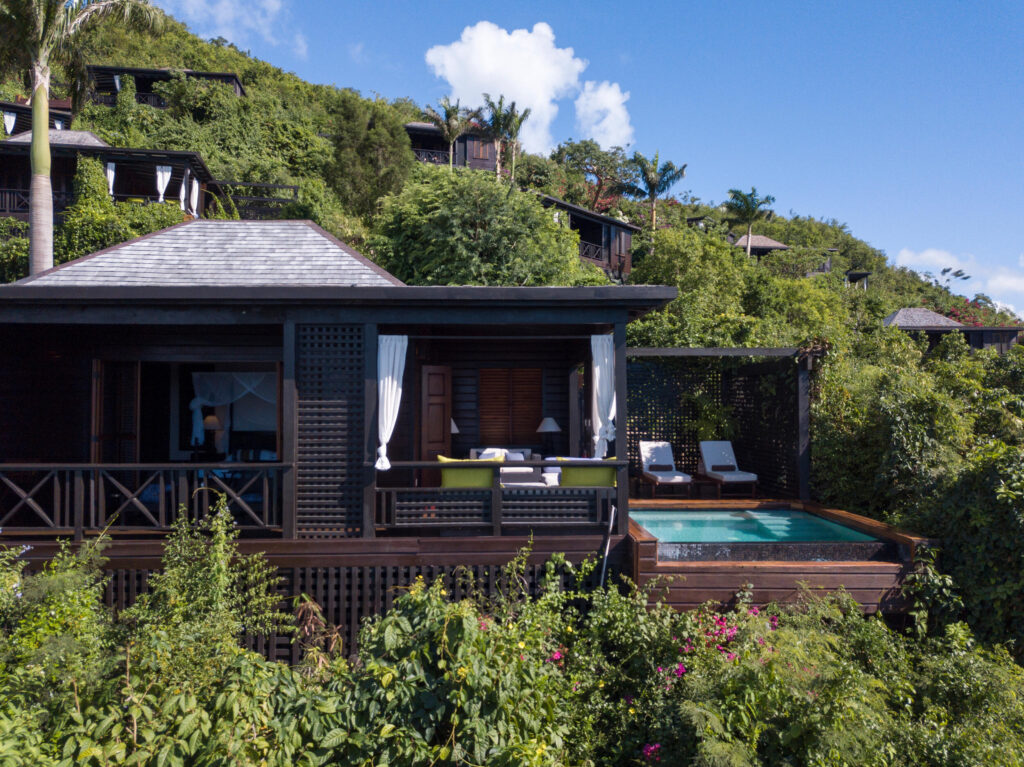 Cocoon Maldives
Lhaviyani, Maldives
COCOON MALDIVES BLENDS THE BEST OF ITALIAN DESIGN WITH THE MALDIVES' STUNNING NATURAL BEAUTY, ALL SET AGAINST THE BACKDROP OF THE AZURE INDIAN OCEAN
One of the most exclusive resorts in the Maldives, Cocoon offers unique private pool villas with nothing but clear blue water surrounding them for miles in every direction. The contemporary interior of your villa surrounded by the infinite turquoise blue ocean evokes a sense of tropical tranquillity.
Cocoon's interiors are exclusively designed by Lago, one of Italy's finest design companies. This 5-star, family-friendly, stylish resort, based on the principle of affordable luxury, is the perfect destination from which to discover the Maldives, whether you are honeymooning, scuba diving, or just looking for a place to unwind and relax.
Inspired by the concept of lightness, Cocoon aims to regenerate the spirit and soothe the mind. Everything has been carefully planned to create a perfect atmosphere of harmony and tranquility. The resort offers guests both privacy and a place to socialize if they wish, in the island's clubs, restaurants and bars. Cocoon's 'community table' is a place where people from all over the world sit together to break bread and cultural barriers.
The resort boasts a variety of restaurants and bars, offering a wide array of food and drinks, surrounded by beautiful tropical greenery and the stunning turquoise lagoon.
Lhaviyani Atoll is a great place to enjoy world-class scuba diving, with over 50 dive sites, including famous local shipwrecks. Cocoon also boasts a Cultural Kids Club', tailor-made guest excursions and entertainment, and a spa. The resort is a scenic, 30-minute seaplane journey from Velana International Airport in Malé.
The resort sets the highest standard of sustainable practices worldwide. With its sustainability program, it seeks to minimize every negative impact on the environment. Cocoon's sustainability program includes waste recycling, energy efficiency, water conservation, and the support of social and environmental activities in the local community.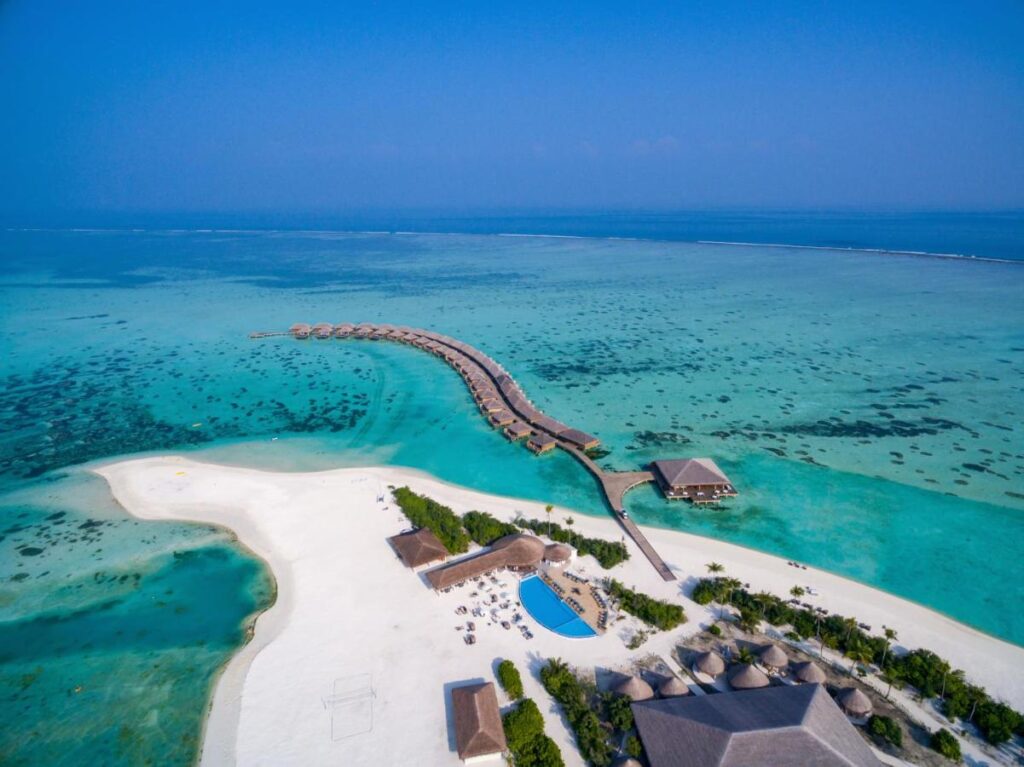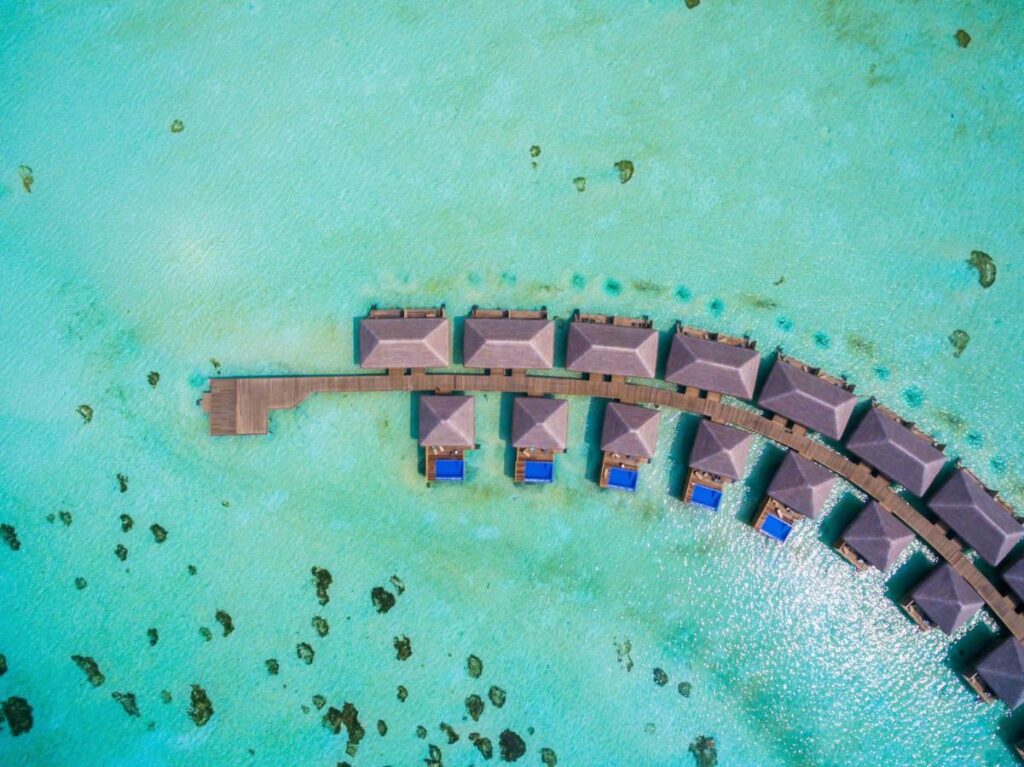 Villa Charlotte
Kalathas, Greece
A REFINED, SPACIOUS, AND LUXURIOUS UNIVERSE SET ABOVE KALATHAS WELCOMES GUESTS WITH HEAVENLY VIEWS, BESPOKE ELEGANCE, TOTAL PRIVACY, AND STUNNING SOPHISTICATION
Inspired by the wild Cretan landscape around Villa Charlotte, the villa is created to be a paradise for you, fully harmonized with nature and perfectly suitable for your family and the people you want to share with them unique moments of rest, relaxation, and enjoyment.
At Villa Charlotte, you will be amazed by the panoramic view of the sea and the feeling created when you live so close to nature, far from the noise of the city! It is located at the top of the Kalathas area, in Akrotiri, Chania, and can accommodate up to 12 people in its luxurious facilities. The Villa consist of 5 bedrooms, 5 bathrooms, a modern kitchen, a lounge, all surrounded by generous-sized windows that amplify the stunning views and create a symbiosis between inside and out. The contemporary interiors are defined by natural colors and materials such as wood and stone.
The villa seeks to blend in and live in harmony with its beautiful surroundings. With Planet-friendly initiatives, the hotel seeks a minimal environmental impact. Villa Charlotte is supplied with solar panels that heat the water. Also, Villa Charlotte offers free bikes, so its guests can explore the surrounding landscape and city in a carbon-neutral way.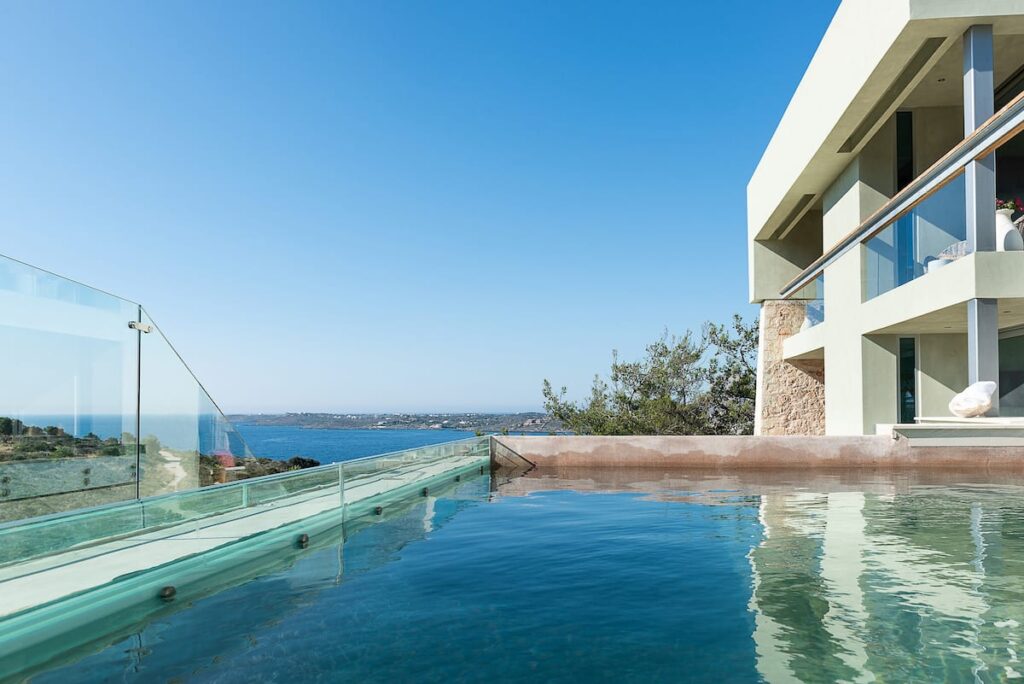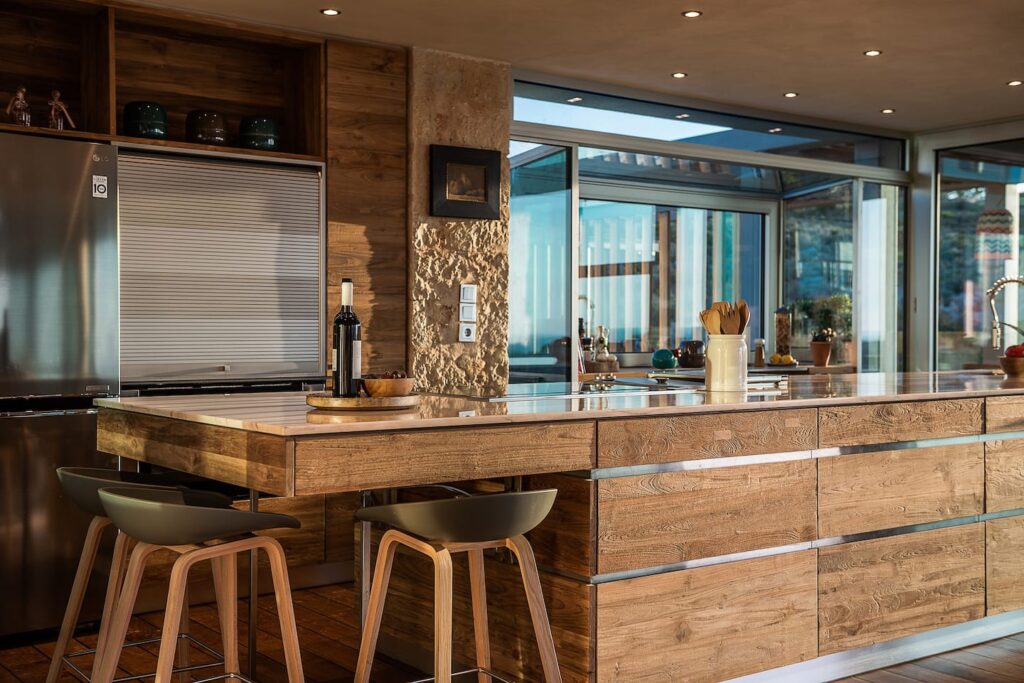 Zanzibar White sand luxury Villas & spa
UNWIND IN YOUR OWN PRIVATE PLUNGE POOL VILLA ON A WHITE SANDY BEACH
Zanzibar White Sand Luxury Villas & Spa is a luxury boutique hotel located on the pristine sands of Paje beach on the East coast of Zanzibar.
Discover 11 private exclusive-use luxury villas, each exquisitely appointed in lush vegetation, boasting a dining lounge, recreational area, expansive sun deck, swimming pool, and outdoor bathrooms on a secluded and appointed space of 1500 sqm per villa.
The resort amenities deliver the highest standard of service with spa treatments and facilities, two restaurants, a rooftop champagne bar, a beach bar, and a lounge, as well as a high-end kitesurfing and watersports center.
Designed with sustainability in mind, Zanzibar White Sand Luxury Villas & Spa reflects the natural beauty of the coast of Zanzibar. Their architecture emphasizes the local environment through the use of organic materials, shapes, and textures.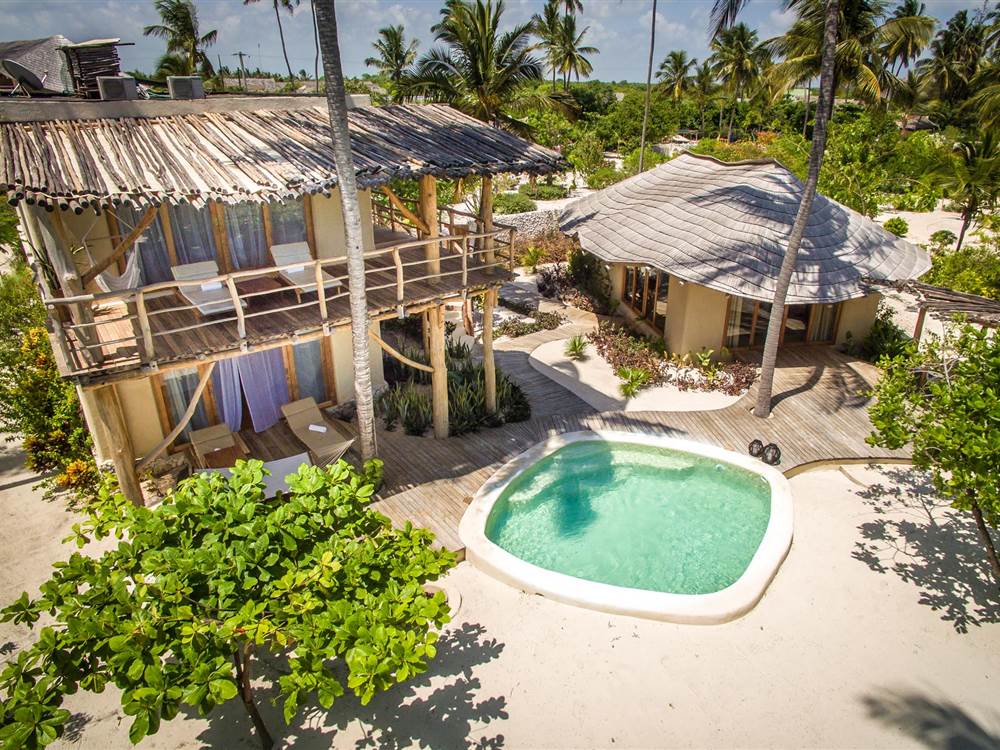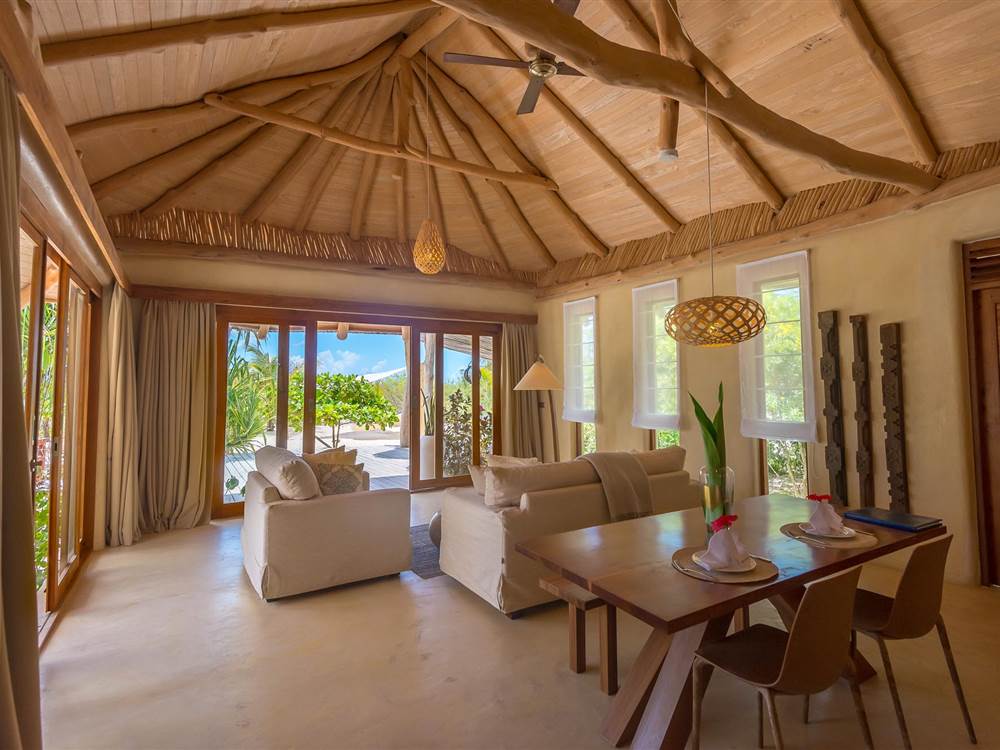 TARU VILLAS – LEELA WALAUWWA
WELCOME TO ONE OF THE MOST LUXURIOUS AND SECLUDED PRIVATE VILLAS IN SRI LANKA
Indulge in the best of modern luxury, wrapped in a rich heritage and rustic grandeur. Shrouded by a tropical garden that invites a fresh breeze and a myriad of tropical birds to harmonize just outside your window, a stay at the finest colonial-styled Induruwa villas will be one to remember.
Lounge by the private swimming pool or enjoy the fresh tropical breeze from the gazebo or verandah. With ample space to call your own, this private villa in Induruwa offers the perfect respite to relax and refresh in. The original architecture of this colonial manor is well-preserved from the open courtyard joining the entrance to the main living area.
With four stylish Double Rooms that can comfortably accommodate up to nine guests, the villa is ideal for a family or a group of friends looking for a tranquil retreat.
Treat yourself with a sensational feast prepared by the chef, combining exotic Sri Lankan flavors with international cuisine – always made from fresh and organic ingredients. Opt to dine under the stars or within the luxurious confines of the dining room.
The small town located a few minutes away from Bentota offers an exciting array of interesting and fun things to do – from water sports along the Bentota Lagoon to cruising along the Madu Ganga in the discovery of its numerous islets, like the aromatic Cinnamon Island.
Taru Villas has sustainability by heart and abounds in green initiatives. The hotel has a preference for organic and local products and supports both environmental and social activities. With its planet-friendly approach, the hotel shows what it means to take action and go the extra mile on an environmental level. For instance, the hotel is supplied with solar power and focuses on reducing and recycling waste.
By applying a long list of eco-friendly policies, Taru Villas takes eco-friendly accommodation to a whole new level. Indeed, the villa's persistence in sustainable hospitality has a lot to do with its love for the marvelous natural environment in this corner of Sri Lanka. The policies include waste reduction and recycling as well as using organic and local products wherever possible.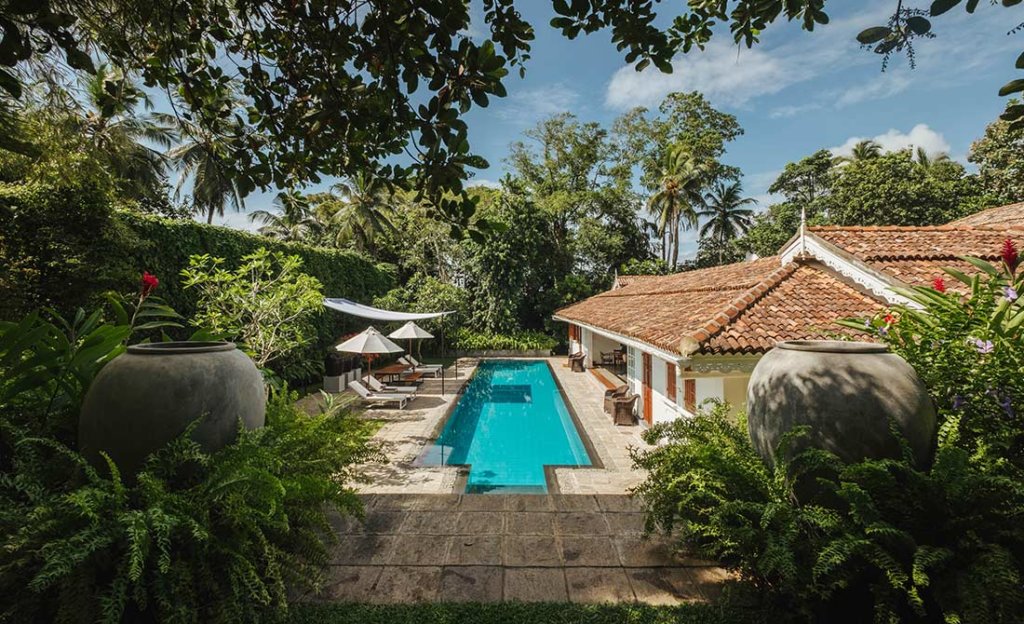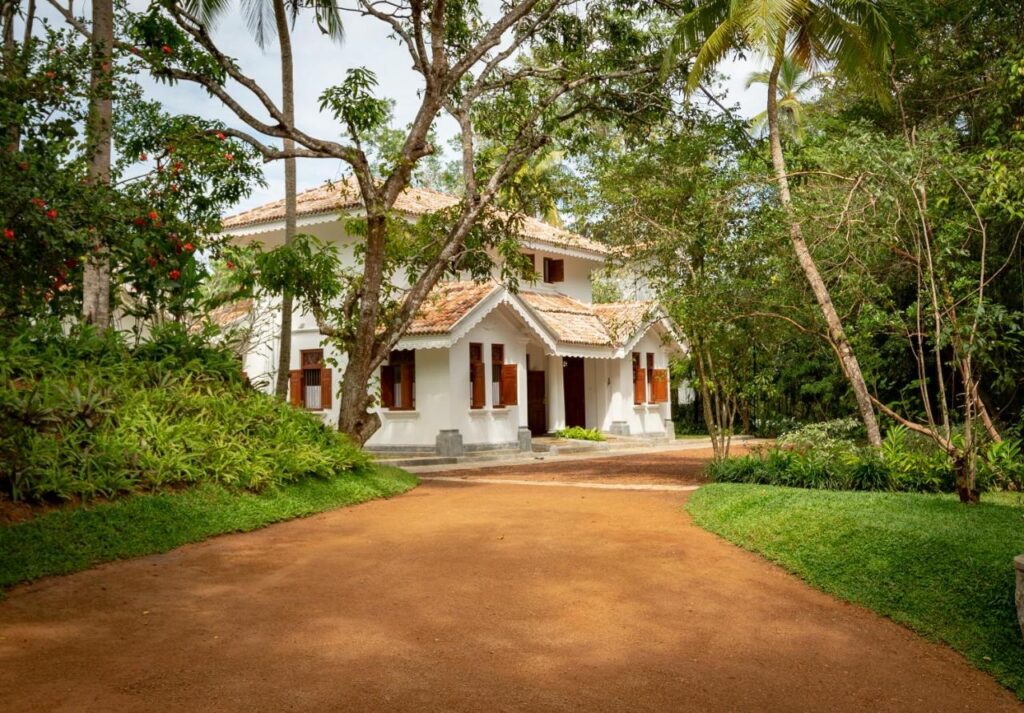 We hope you enjoyed our list of the best sustainable resorts with private pool villas. Whether you're looking for a romantic getaway, an adventure-filled vacation, or some solitude to reconnect, we've got something on this list that will make your travel dreams come true. It's time to pack up and enjoy these breathtaking destinations! Which resort did you like most?