At EcoHotels.com, we have over 20.000 different sustainable hotels available to book on our website. One might think staying at a sustainable hotel is expensive, but this isn't necessarily true! There are plenty of options available for the money-conscious traveler too!
You're in luck if you're looking for a budget-friendly hotel in Germany. There are plenty of hotels that offer great rates without compromising on quality. In this blog post, we'll look at some of the best budget-friendly hotels in Germany's biggest cities. So whether you're visiting Berlin, Düsseldorf, or Dresden, we have a hotel for you! All of these are under 100 Euros per night. So if you want to find hotels below the average price, this is the right place!
If you use the code "eco10" on checkout, you can get 10% off these hotels!
Hotel Indigo Dresden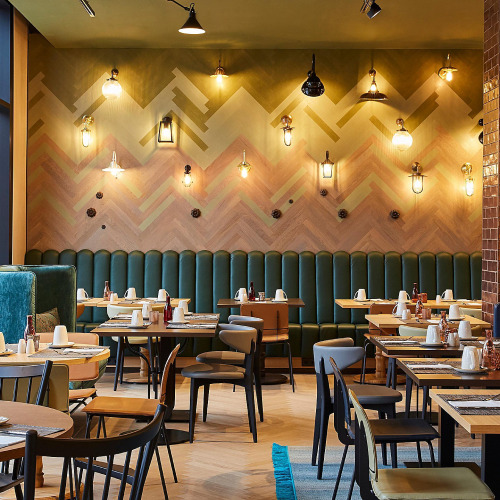 The first budget hotel on our list is located at Wettuber Platz, between the contemporary cultural center, Kraftwerk Mitte, and Dresden's historical center. The hotel is eco-certified by IHG Green Hotel Certificate.
Dresden is located along the majestic Elbe River near the Czech and Polish borders. After World War II, the city was almost completely rebuilt when it was bombed, and thousands of civilians died. This adds a lot of history to the town, as the streets and buildings of Dresden serve as a museum by themselves.
Hotel Indigo Dresden hosts a total of 132 stylish hotel rooms and features a restaurant that offers a buffet and an a-la-carte breakfast. Moreover, the hotel is equipped with a fitness center, a bar, and high-speed Wi-Fi. Furthermore, it is within walking distance from "Dresden Mitte" train station, making it easy to reach the Dresden Central Station, The International Congress Center, and Dresden Fair Grounds. Additionally, the most popular attractions, the Zwinger, the Church of Our Lady, the Semperoper, and the Altmarkt, can all be reached in 10 minutes on foot.
Fun Fact: Each Indigo hotel has a unique decoration in theme with the respective area in which they are located. The hotel features 132 individual domino statures in relation to the neighborhood.
Check out the hotel here.
Mercure Hotel Berlin Tempelhof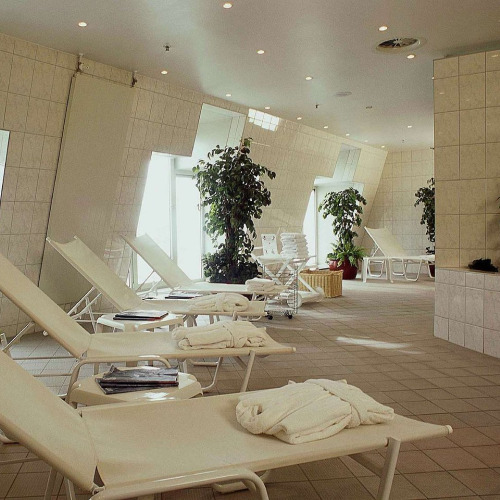 The Mercure Hotel Berlin Tempelhof is located in the southern part of the capital of Germany. It is within walking distance from "Tempelhofer Feld" and is easy to reach from the Berlin Tempelhof Airport.
Located in the trendy "Kreuzkölln" district, this 4-star hotel is perfect for pleasure and business travelers. The hotel has multiple special features, including its full-service spa and gym.
The hotel has a restaurant serving mouth-watering Mediterranean cuisine and a bar for late nights.
If you are looking to spend some time at the hotel, their beautiful sun terrace is the ideal place to pull the plug.
Check out the hotel here.
Holiday Inn Osnabrück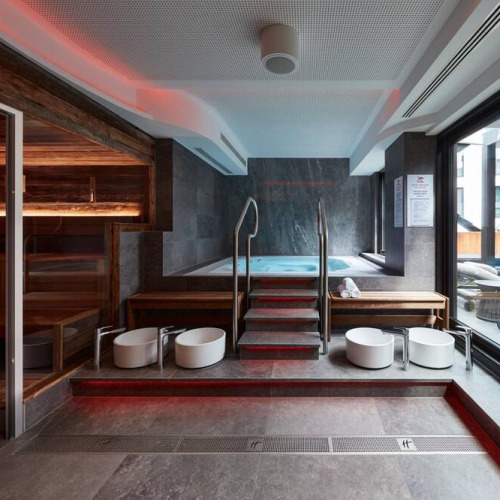 The Holiday inn is a hotel chain that has hotels worldwide. They are known for their budget hotels, and they have many hotels all around Germany.
The Holiday Inn Osnabrück is located in the downtown district of Osnabrück. The hotel is eco-certified by the IHG Green Hotel Certificate.
The hotel's central location, with the main train station, only being five minutes away on foot. The hotel offers 158 rooms and five well-equipped meeting rooms. So The Holiday Inn Osnabrück is the perfect hotel for business and pleasure. The city of Osnabrück has over 150.000 inhabitants and is in the middle of Terra Vita, a nature park. With its incredible nature, it is a common destination for hikers and bikers alike. The city is also known for its colorful houses and cozy atmosphere.
A must-visit in Osnabrück is Felix Nussbaum Haus, a museum dedicated to the Jewish/German painter Felix Nussbaum. Felix Nussbaum was a victim and passed away in Auschwitz during World War 2.
So if Osnabrück is not already on your bucket list, it should at least be worth a visit!
Check out the hotel here.
Seminaris Campus Hotel Berlin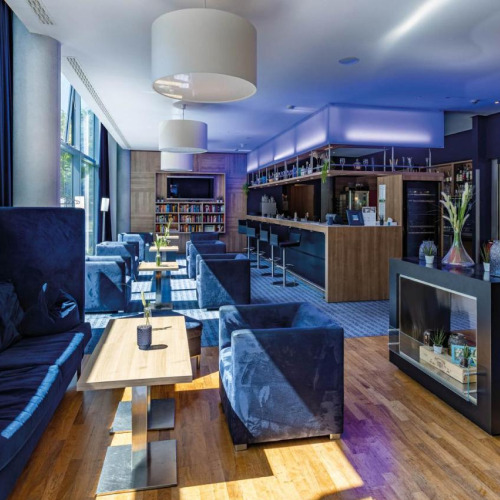 On this list of cheap hotels, the next one is also located in Berlin. Berlin, the capital of Germany, is a popular travel destination, and there is a good reason for that.
Berlin is a fantastic city. It is filled with delicious restaurants, enriching culture, and the people there are friendly. The city is known for its many museums. It is also known for its nightlife culture, which attracts 40,000 to 50,000 people every weekend. If you are more into the culture, Berlin has a tumultuous background from World War 2, which has left its print on the city. The city is filled with abandoned sights, which attracts urban tourists. This, combined with the vibrant street art splattered all over the city, Berlin has enough to explore!
Seminaris Campus Hotel Berlin prides itself on contributing to just that by creating a unique hotel experience. Beautiful nature surrounds the hotel, while their multilingual staff is ready to let you in on all insider tips on Berlin.
Some of their green initiatives include serving organic and local food in their restaurant waste recycling. In addition, 70% of their workforce are women and many more.
They offer free luggage storage for all guests, so you can explore the city while you wait for check-in.
Check out the hotel here.
Crowne Plaza Düsseldorf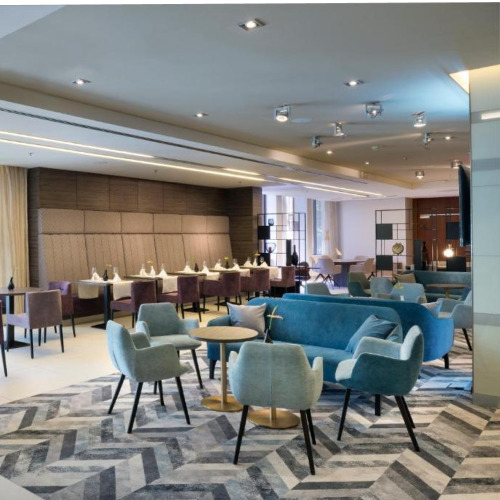 Düsseldorf has something for everyone, which is part of what makes it so fantastic. The city is known for its student culture, which has made the city a hub for cafés and art galleries. In addition, the city hosts the Größte Kirmes am Rhein each July, which translates to the "Largest Fair on the Rhine."
Moreover, a Karneval is held each November, attracting millions of tourists to the city.
The Crowne Plaza Düsseldorf is located on the left bank of the Rhine. The hotel is located within easy access to the city centre and the host of attractions that it has to offer. This excellent hotel s located within easy access to the old town of the city, as well as the elegant shopping street of Königsallee. Moreover, the hotel offers free Wi-Fi and a 24-hour reception. Enjoy their terrace or garden before you explore Düsseldorf!
It is certified with the IHG Green Hotel Certificate.
Check out the hotel here.
Holiday Inn Am Swinger Dresden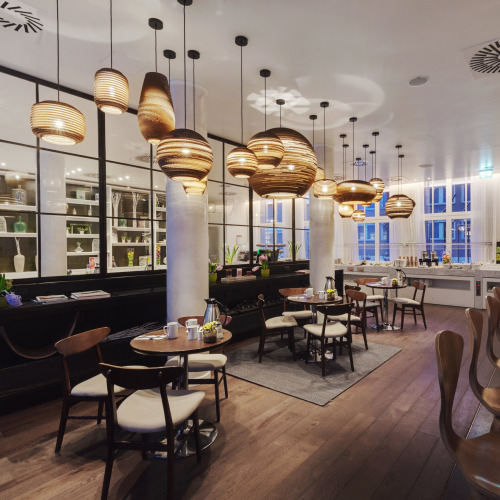 The Holiday Inn Am Swinger Dresden is the following hotel on our list of cheap hotels in Germany.
Dresden is one of Europe's most famous Baroque cities, making it a perfect destination for history and culture lovers. The city is packed with palaces and churches.
The Holiday Inn Am Swinger Dresden is a charming hotel certified with the IHG Green Hotel Certificate that offers free Wi-Fi, a breakfast buffet, and a beautiful garden that guests are free to use.
The hotel is located close to the city center, and it is easy to reach tourist attractions. It is across from the Baroque Swinger Palace and the Alte Meister Gallery. The hotel is also close to the Semperoper Opera Building, Frauenkirche Lutheran Church, and The Grunes Gewolde Museum. The city of Dresden is also known for its famous Christmas markets, which have attracted visitors from the world and Germany alike for year.
This modern hotel, located in the city's center and featuring a handy position, is ideal for business and leisure travelers.
The hotel provides complimentary coffee and tea-making facilities for guests' convenience. Those looking to work out can work out at the 24-hour fitness center, while company travelers may use the comprehensive range of business services.
Check out the hotel here.
Good to know when you travel to Germany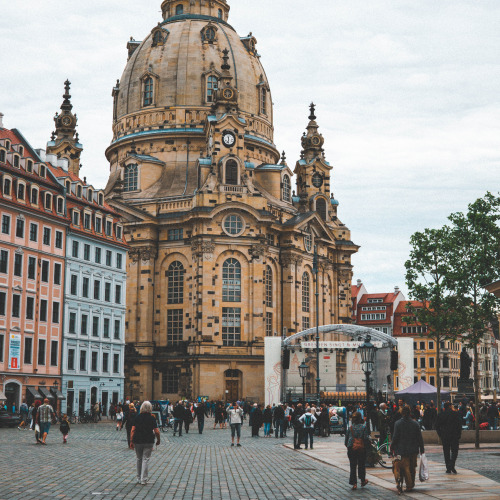 You can get a luxury hotel for under 100 euros per night on EcoHotels.com. One might see words like "cheap hotel" or "discount hotels" and think that the hotels can't have cheap prices and offer the luxury we all love about a hotel stay.
Don't be afraid to book! Many hotels offer free cancellation because of the world status. This means that your stay can be more flexible, and you can safely book your next vacation without having to worry about cancellation fees. In addition, many hotels offer laundry facilities and special features, such as complimentary newspapers, airport transportation, and parking spots.
Support local businesses. Why go all the way to Germany to eat at a chain you already know from home? And why shop at the same stores you already know when you can buy something local and unique?
Make sure to try dishes like Schnitzel and Curry wurst.
A German Schnitzel is a thin piece of meat, thinned by a meat tenderizer. It is then breaded and fried. There are many versions of these all around the world. In Germany, it is typically a piece of pork or turkey. Many restaurants around the country also have a vegan version of this dish.
A Curry wurst is a steamed and fried bratwurst, which is a sausage, usually of pork. It is cut up into bite-size chunks and is typically served with curry ketchup.
And, of course, you have to try German beer!
Check out all of our 477 sustainable hotels in Germany today here.
Book your stay today!
There you have it – All of our favorite hotels in Germany with the lowest nightly price on a single list. All of these establishments pride themselves on being environmentally friendly and offer reasonable rates without compromising comfort or quality. You have everything you need to enjoy a stress-free stay with this guide, from accommodation to verified traveler tips.
All of these and more hotels in Germany are available to book right now on EcoHotels.com. So what are you waiting for? Book now! Remember that you can save 10% off your next booking with the promo code "eco10".