Begin Your Vacation at the World's Best Airports
Welcome to our guide to the best airports in the world. Airports are the starting point for our travel dreams, connecting us to destinations worldwide. In the realm of modern travel, airports play a crucial role, providing a seamless experience that sets the tone for our journeys.
In this blog post, we embark on an exploration of the best airports in the world, delving into their exceptional qualities and uncovering the reasons behind their well-deserved recognition. So, grab your passport and get ready to begin your vacation at the airport.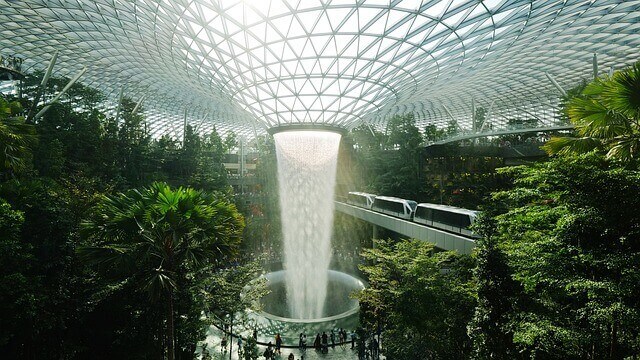 The first airport on our list is Singapore Changi Airport. The Airport is located in Singapore and is a world-renowned aviation hub that has set the benchmark for exceptional airport experiences. With its unparalleled services, innovative features, and commitment to passenger satisfaction, Changi Airport continues to captivate and delight travelers from around the globe.
Jewel Changi
You might have already come across a couple of photos of the Jewel Changi. Notably, it's the crown jewel of Changi Airport and an architectural marvel that redefines the airport experience. At the heart of Jewel Changi lies the breathtaking Rain Vortex, which happens to be the world's tallest indoor waterfall. Here, cascading water flows gracefully from the ceiling, creating a mesmerizing spectacle.
Surrounding the Rain Vortex is the Forest Valley, an immersive indoor garden filled with lush greenery, vibrant flora, and tranquil walking trails.
Furthermore, beyond its captivating aesthetics, Jewel Changi offers an array of entertainment options. Adventure seekers can challenge themselves at the Canopy Park, a rooftop attraction featuring thrilling sky nets, mazes, and slides. On the other hand, for those seeking relaxation, the Changi Lounge offers a serene escape with comfortable seating and panoramic views of the surrounding landscape.
Moreover, food enthusiasts will find themselves spoiled for choice with an extensive range of dining options at Jewel Changi. From international cuisine to local delicacies, visitors can savor a diverse array of flavors. Notably, the unique dining experiences are complemented by the ambiance of the Shiseido Forest Valley, allowing guests to enjoy their meals in a tranquil and nature-inspired setting.
Retail Paradise
Changi Airport is an actual retail haven. So, if you're a shopaholic or looking to indulge in retail therapy, you can explore renowned fashion brands, electronics, cosmetics, and souvenirs. From luxury boutiques to duty-free outlets, the airport provides an unparalleled shopping experience.
Additionally, the airport features movie theaters, a swimming pool, and much more. So whether you feel like catching the latest blockbuster movie, taking a refreshing dip in the rooftop swimming pool, or relaxing at one of the lounges, Changi Airport got you.
Safety and Transportation
Changi Airport excels in both convenience and safety, taking pride in its efficient immigration and security procedures that prioritize passengers' well-being. Leveraging advanced technologies, automated processes, and a highly trained staff, the airport ensures a smooth and hassle-free clearance experience for travelers.
Singapore Changi Airport sets the benchmark for exceptional airport experiences. Jewel Changi impresses with its awe-inspiring attractions, while the airport's retail paradise offers a shopping haven. With efficient processes and top-notch safety measures, Changi Airport ensures a smooth journey for all travelers.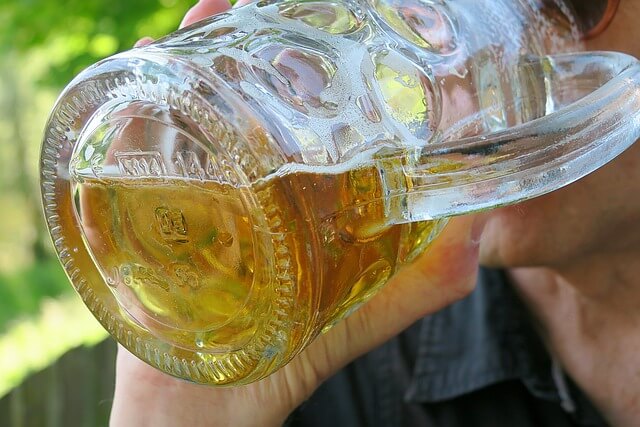 Next in our best-airports-in-the-world-list is Munich airport. Munich Airport, or Franz Josef Strauss Airport, is not your ordinary travel hub. With its technical advancements, commitment to environmental sustainability, Bavarian charm, and customer-focused services, this airport offers a unique and delightful experience for travelers.
World's First Five-Star Airport Terminal
Munich Airport takes pride in its Terminal 2, which holds the prestigious title of being the world's first five-star airport terminal. The terminal showcases state-of-the-art design, efficient operations, and luxurious amenities, ensuring a seamless and comfortable journey for passengers.
Alongside its luxurious amenities and efficient operations, Terminal 2 is a testament to Munich Airport's dedication to preserving the environment. The terminal seamlessly integrates eco-friendly initiatives, such as energy-efficient infrastructure, waste reduction programs, and comprehensive noise protection systems. By achieving carbon neutrality, Munich Airport sets a high standard for the industry, emphasizing its unwavering commitment to providing a seamless and comfortable journey while prioritizing preserving the environment for future generations. So, put your legs up, and enjoy the luxurious amenities with a green conscience.
Bavarian Charm and Cultural Integration
Experience the Bavarian culture and aviation excitement at Munich Airport. The airport offers a delightful blend of traditional beer gardens and authentic local food.
Indulge in delicious Bavarian cuisine and savor authentic local brews while enjoying the welcoming atmosphere of traditional beer gardens. It's the perfect opportunity to taste the region's rich culinary heritage. Additionally, aviation enthusiasts of all ages shouldn't miss Munich Airport's Visitors' Park. This must-visit destination offers a thrilling experience with interactive exhibitions, impressive aircraft displays, and guided tours of the airport grounds. Combining entertainment and education, the aviation-themed park provides a unique glimpse into the captivating world of aviation.
The importance of relaxation
Munich Airport understands the importance of relaxation and comfort during travel. To enhance comfort and convenience, the airport offers comprehensive lounges, cozy seating, refreshment, and even spa services. Other amenities, such as Wi-Fi connectivity, charging stations, and childcare facilities, ensure a stress-free experience for travelers of all kinds.
Munich Airport blends advancements, sustainability, charm, and customer focus for an exceptional travel experience. With world-class Terminal 2 and immersive Bavarian integration, it combines efficiency and warmth. So, whether you're passing through or exploring Munich, this airport will leave you with memories of a unique journey.
Planning a trip to Germany? Check out our Germany Travel Guide.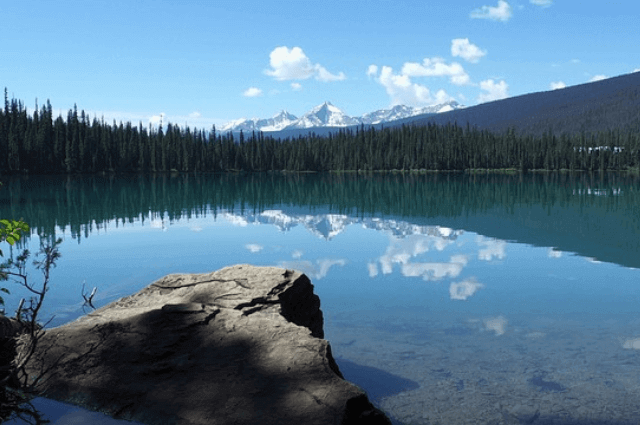 We are now continuing to Canada. Welcome to Vancouver International Airport (YVR), a bustling airport in Richmond, British Columbia, Canada. YVR combines iconic architecture, sustainability, and exceptional passenger experiences while embracing natural beauty, cultural immersion, and environmental responsibility.
Stunning Architectural Design and Natural surroundings
YVR's Main Terminal building stands as a testament to architectural brilliance. Its sleek and modern design, infused with elements inspired by the West Coast's natural beauty, creates a welcoming and awe-inspiring atmosphere for travelers. As you enter, you'll be greeted by spacious interiors flooded with natural light and adorned with captivating artwork.
One of the most remarkable features of YVR is its breathtaking surroundings. Nestled amidst the coastal mountains, the airport offers panoramic views that will leave you in awe. Whether you're arriving or departing, you'll be treated to stunning vistas showcasing the pristine natural beauty of British Columbia's landscape.
Green Initiatives
YVR takes pride in its commitment to environmental sustainability. Through innovative green initiatives, the airport strives to minimize its ecological footprint. It has achieved Leadership in Energy and Environmental Design (LEED) certification, showcasing its dedication to sustainable practices in areas such as energy efficiency, waste management, and water conservation.
Furthermore, YVR actively engages with the local community and fosters partnerships to promote environmental stewardship. The airport collaborates with various organizations to protect local ecosystems, reduce greenhouse gas emissions, and support community initiatives. By working hand in hand with the community, YVR ensures a sustainable and vibrant future for generations to come.
Cultural Immersion and Indigenous Artistry
YVR embraces the rich cultural heritage of the Indigenous peoples of the region. In addition, the airport showcases captivating Indigenous art installations and hosts cultural programs, allowing travelers to immerse themselves in the traditions, stories, and artistic expressions of the local First Nations. It's a unique opportunity to connect with the authentic spirit of the region.
Vancouver International Airport captivates with its architectural beauty, natural surroundings, sustainability, and exceptional experiences. Immerse yourself in vibrant culture, culinary delights, and awe-inspiring artwork. YVR leaves an indelible mark, making your visit to Vancouver truly unforgettable.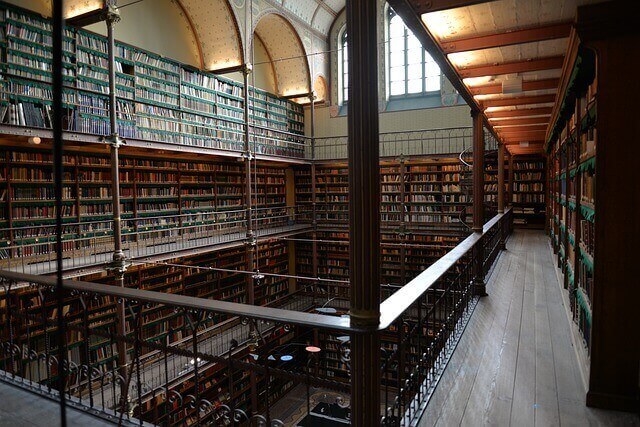 The following airport is Amsterdam Airport Schiphol, a world-renowned travel hub in the Netherlands. With its pioneering infrastructure, seamless transit experiences, and rich cultural offerings, Schiphol offers much more than just an airport. Let's explore the highlights that make Amsterdam Airport Schiphol an attraction on its own.
As one of Europe's busiest airports, Amsterdam Airport Schiphol is a vital gateway to the Netherlands and beyond. Situated near Amsterdam, Schiphol provides easy access to the city and offers many services and amenities to enhance the travel experience.
Schiphol Plaza: A Unique Shopping and Entertainment Area
Schiphol Plaza welcomes travelers with a vibrant blend of shops, boutiques, restaurants, and entertainment options. Whether you're looking for luxury brands or local treasures, this shopping paradise caters to all tastes. Enjoy a leisurely stroll, indulge in a delightful meal, or relax and soak in the lively atmosphere.
Dutch Culture and Entertainment
Schiphol Airport proudly hosts a mini Rijksmuseum, allowing travelers to indulge in Dutch culture even before leaving the airport. Admire a collection of exquisite artworks and artifacts, offering a glimpse into the rich history and artistic heritage of the Netherlands.
Moreover, the airport goes the extra mile by providing a library. Here, you can unwind with a literary escape and immerse yourself in a world of books, magazines, and multimedia resources. Explore Dutch literature, discover travel guides, or simply relax in the cozy reading area, surrounded by knowledge and inspiration.
Are you dreaming of traveling to Amsterdam? Explore our Hotel Guide for Amsterdam, featuring the best sustainable accommodations.
Terminal Design and Efficiency
Amsterdam Airport Schiphol is renowned for its efficient terminal design. Passengers experience smooth navigation and minimal wait times thanks to the airport's streamlined layout and advanced technology. From check-in to security procedures, the focus on efficiency ensures a seamless travel experience.
Once you're ready to venture beyond the airport, Schiphol offers comprehensive transport connections to Amsterdam's city center. Trains, buses, and taxis are readily available, providing convenient and efficient options to whisk you away to the vibrant energy of Amsterdam's iconic streets and attractions. Within minutes, you'll find yourself immersed in the captivating ambiance of this bustling city.
Amsterdam Airport Schiphol offers more than just an airport experience. With innovative infrastructure, cultural immersion, and seamless transit connectivity, it is a gateway to Dutch culture. Explore Schiphol Plaza, the Rijksmuseum, and the Airport Library for an unforgettable journey. Whether starting or ending your Amsterdam adventure, Schiphol ensures an extraordinary travel experience.
Tokyo International Airport, Japan (Haneda Airport)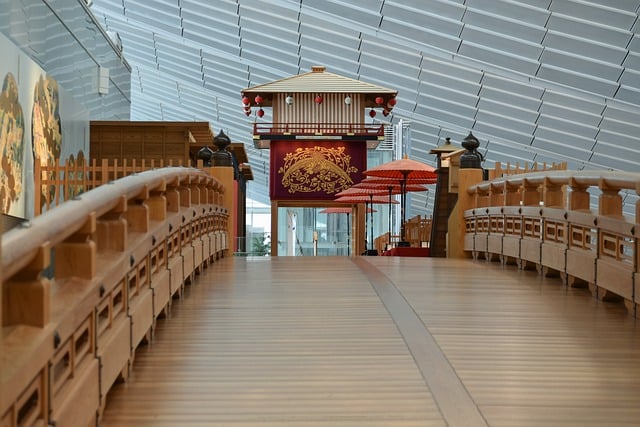 Moving on to the next airport – Tokyo International Airport. Also known as Haneda Airport, it is Japan's busiest airport. Renowned for its efficiency, cultural showcases, and culinary delights, Haneda Airport offers a unique blend of modernity and traditional Japanese charm.
Exceptional Efficiency and Punctuality
As one of Tokyo's primary airports, Haneda Airport is vital in connecting travelers both domestically and internationally. Whether you're exploring other Japanese cities or embarking on an international journey with international flights, Haneda Airport provides numerous flight options to suit your needs.
Haneda Airport takes pride in its exceptional on-time performance and smooth operations. With meticulous planning and efficient procedures, the airport ensures that passengers experience minimal delays and a hassle-free travel experience. It sets the standard for punctuality and efficiency in air travel.
Cultural Showcases and Panoramic Views
Within the vibrant Tokyo International Airport, immerse yourself in Japanese culture at Edo Koji, a captivating replica of a traditional Japanese street. Discover the charm of Edo period architecture, explore unique shops selling traditional crafts, and savor authentic Japanese snacks, transporting yourself back in time.
Afterward, venture to the observation decks within the airport, where you can delight in breathtaking panoramic views of Tokyo's skyline. Take a moment to admire the city's iconic landmarks and capture stunning photographs, allowing you to relax and appreciate the beauty of Tokyo from this unique vantage point.
Culinary Delights and Shopping Experiences:
Haneda Airport is a culinary paradise, offering various dining options that showcase authentic Japanese cuisine. From traditional sushi and ramen to modern gourmet delights, you'll find a delectable range of flavors to satisfy your palate.
After satisfying your palate with a delectable range of flavors, it's time to indulge in some retail therapy at Haneda Airport's souvenir shops. Immerse yourself in the delightful selection of traditional crafts and unique gifts, where you can take home a piece of Japanese culture. From intricate pottery to beautiful textiles, these treasures will serve as cherished reminders of your time in Japan, allowing you to cherish the memories created during your journey.
Furthermore, Indulge in some retail therapy at Haneda Airport's souvenir shops, which offer a delightful selection of traditional crafts and unique gifts. Take home a piece of Japanese culture, from intricate pottery to beautiful textiles, allowing you to cherish the memories of your time in Japan.
Tokyo Haneda Airport seamlessly blends efficiency, culture, cuisine, and shopping, offering travelers a memorable journey. From exploring Edo Koji Street to enjoying panoramic views, savoring Japanese cuisine, or finding the perfect souvenir, Haneda Airport ensures an extraordinary travel experience that captures the essence of Tokyo and Japan.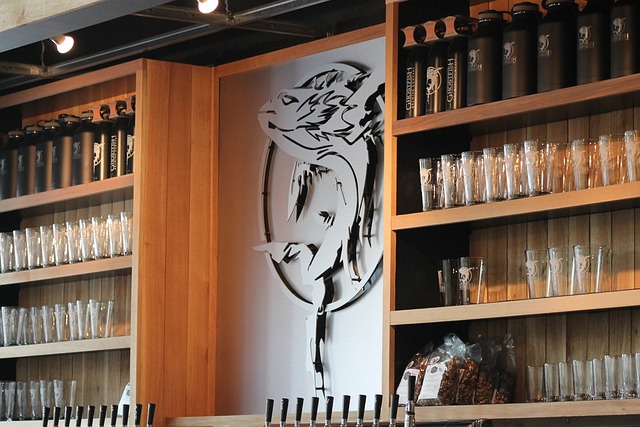 From Japan to the United States, the next airport on our list is Seattle-Tacoma International Airport. Seattle-Tacoma International Airport, or Sea-Tac Airport, is a vital transportation hub connecting travelers to the stunning Pacific Northwest region. Located near Seattle, Washington, this airport offers a range of services and amenities to ensure a smooth and enjoyable travel experience.
Gateway to the Pacific Northwest
Seattle-Tacoma International Airport's architectural design draws inspiration from the region's natural beauty. From its expansive glass windows showcasing panoramic views of the surrounding landscapes to its sustainable construction, the airport seamlessly blends with the Pacific Northwest's scenic charm.
Located just a short distance from downtown Seattle, Sea-Tac Airport provides convenient access to the city's vibrant cultural scene, renowned museums, bustling markets, and breathtaking waterfront. Whether you're embarking on an adventure or exploring the city's delights, the airport's proximity ensures an effortless transition between air travel and urban exploration.
Innovative Technology and Sustainability Efforts
Seattle-Tacoma International Airport takes pride in its commitment to sustainability. The airport features sustainable infrastructure and implements energy-efficient practices, reducing its environmental impact. From green building designs to water conservation efforts, Sea-Tac Airport strives to lead in sustainable aviation.
Embracing innovation, Sea-Tac Airport employs cutting-edge technology to enhance the passenger experience. From efficient check-in procedures to automated baggage systems, the airport leverages technology to ensure smooth and seamless operations, minimizing wait times and providing convenience for travelers.
Cultural Displays and Local Flavors
Seattle-Tacoma International Airport showcases a vibrant display of art installations featuring works by local artists and artisans. As you wander through the terminals, you'll encounter captivating sculptures, paintings, and other artistic expressions that reflect the Pacific Northwest's creative spirit.
Immerse yourself in the region's flavors with Pacific Northwest-inspired cuisine and craft beverages. From fresh seafood to farm-to-table delights, the airport's dining options offer a taste of the region's culinary excellence. Pair your meal with a local craft beer or wine for a truly authentic Pacific Northwest experience.
Seattle-Tacoma International Airport blends Pacific Northwest beauty with innovation, sustainability, culture, and local flavors. From iconic architecture to vibrant city life and regional cuisine, Sea-Tac Airport guarantees a memorable travel experience, capturing the essence of the Pacific Northwest's charm – making it one of the best airports in the world.
Paris Charles de Gaulle Airport, France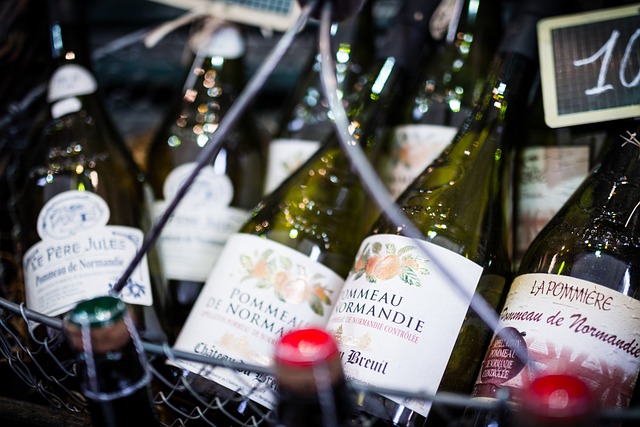 As our airport journey nears its conclusion, our final stop awaits at Paris Charles de Gaulle Airport. So, prepare your French phrases and join us as we enter this prestigious airport.
Embodying the essence of Paris, Charles de Gaulle Airport welcomes travelers with a seamless fusion of modernity, elegance, and cultural allure. From its awe-inspiring architectural marvels to its world-class amenities, this airport provides a captivating introduction to the vibrant spirit of the City of Lights.
Modern Infrastructure, Architectural Marvels, and Landscaped Gardens
Charles de Gaulle Airport's Terminal 2E is a true marvel of contemporary architecture. With its sleek and sophisticated design, this terminal embodies elegance and modernity, offering travelers a glimpse of Parisian sophistication from the moment they arrive.
Beyond the bustling terminals, the airport surprises visitors with enchanting landscaped gardens and outdoor relaxation areas. Amidst the urban setting, these green spaces provide a tranquil retreat for travelers to unwind and rejuvenate amidst nature's embrace.
World-Class Lounges, VIP Services, and High-End Shopping
For those seeking a touch of luxury, Charles de Gaulle Airport offers world-class lounges and VIP services. Indulge in premium comfort and personalized attention, making your journey even more exceptional.
Shopping enthusiasts will delight in the high-end boutiques and luxury brands available at the airport. From fashion and accessories to perfumes and cosmetics, these sophisticated stores cater to discerning tastes, allowing travelers to indulge in retail therapy before their flight.
French Culinary Delights and Michelin-Starred Restaurants
Charles de Gaulle Airport celebrates the essence of French gastronomy with various culinary delights. Savor traditional French dishes and gourmet cuisine at Michelin-starred restaurants, leaving your taste buds thoroughly delighted. Art Exhibitions Showcasing French Culture and Heritage:
Moreover, immerse yourself in the richness of French culture and heritage through art exhibitions thoughtfully displayed at the airport. These showcases provide a glimpse into the artistic legacy of France, complementing the journey with a touch of cultural enlightenment.
Paris Charles de Gaulle Airport seamlessly combines modern elegance, convenience, and the essence of Parisian charm. With its contemporary design, lush gardens, world-class lounges, and gourmet experiences, the airport ensures a captivating and memorable journey, celebrating the sophistication of the City of Lights.
Honorable mentions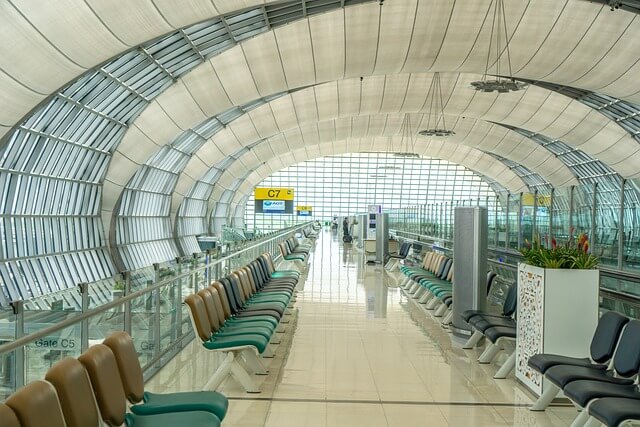 While we have covered some of the best airports in the world, we cannot overlook other exceptional airports that deserve recognition. Here are a few honorable mentions that have left a significant impact on travelers:
Hamad International Airport, Qatar
Located in Doha, Qatar, Hamad International Airport impresses travelers with its modern facilities, unique architectural design, and luxurious amenities. It is renowned for its world-class lounges, featuring elegant interiors and top-notch services. The airport's commitment to passenger comfort and convenience ensures a pleasant journey for all travelers passing through its gates.
Istanbul Airport, one of Turkey's largest and most ambitious projects, boasts an expansive terminal area and state-of-the-art facilities. With its elegant design, extensive shopping options, and diverse dining experiences, the airport creates a delightful prelude to the cultural wonders of Istanbul. As a connecting point between East and West, Istanbul Airport is a testament to Turkey's rich history and modernity.
Incheon International Airport, South Korea:
Incheon International Airport has earned its reputation as one of the best airports in the world, known for its exceptional service and efficiency. Situated near Seoul, South Korea, it provides a seamless travel experience for both domestic and international travelers. With its world-class amenities, cultural showcases, and various entertainment options, Incheon International Airport offers a glimpse into the vibrancy of South Korean culture.
Narita International Airport, Japan:
Narita International Airport serves as a gateway to Japan, located near Tokyo. This airport has long been appreciated for its efficient operations and friendly staff, ensuring travelers have a smooth journey from the moment of arrival. With its cultural exhibits and a wide range of dining options, Narita International Airport showcases the best of Japanese hospitality.
Though not covered in detail, these honorable mentions deserve recognition for their commitment to excellence and the exceptional experiences they provide to travelers. As you plan your future adventures, keep these airports in mind for a remarkable start to your journeys.
Conclusion
As we conclude this journey through the best airports in the world, we are reminded that airports are not just functional spaces but the gateways to our dreams. They symbolize the excitement of new adventures, linking us to far-off lands and cultures. In the realm of modern travel, airports play a pivotal role, ensuring our journeys begin with seamless experiences and unforgettable memories.
Throughout this blog post, we've explored the exceptional qualities of these airports, each leaving an indelible mark on travelers. From Changi Airport's innovative features to Munich Airport's dedication to sustainability, Vancouver Airport's stunning architecture, Amsterdam Airport's cultural showcases, Tokyo Haneda Airport's efficiency, Seattle-Tacoma Airport's focus on sustainability, to Paris Charles de Gaulle Airport's elegance, each airport offers a unique charm that sets them apart.
So, with your passport in hand, embark on your next adventure, knowing that the best airports in the world await you, ready to enhance your travel experience and set the tone for an incredible journey. Bon voyage!